Learning a foreign language was very difficult before the internet; now, we have access to a wide pool of learning resources, some more innovative and helpful than others. 
Nowadays, technology and mobile apps can help us to learn different languages in a very short time. Yabla is a program that can teach people Spanish through its video-based system with easy lessons for everybody. With Yabla, you can learn up to 6 languages such as French, Chinese, Spanish, Italian, German, and English.
With just a simple search on the internet, you can check their site or download the mobile application and start to learn Spanish in no time. Sounds impressive, doesn't it?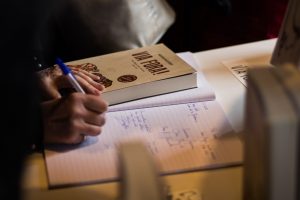 Strengths of the Yabla Program
FluentU is the maker of the Yabla program, which comes in to help people who want to learn a foreign language through a video-learning system. On Yabla, you can find a wide range of videos from which you can choose the difficulty of them by simply rating the videos with a start from 1 to 5. This can help people improve their language speaking because it is easier to listen to a native speaker of another language than to start learning by writing. 
Another strength of the videos is the subtitles, which can be very helpful for a lot of people. If you choose to watch the videos without subtitles, you can – the choice is yours. Also, you have video control of the videos, which means that you can control the speed of the video, adjusting by how fast or slow you want the video to run. Also, you can find embedded video clips into the lessons, which is amazing because it shows you specific grammar or vocabulary aspects, explaining them and their usage.
Yabla Key Features
One of Yabla's key features is the video-based learning environment, currently available in six languages, apart from Spanish. Here you can find a mixture of original videos made by Yabla and other videos originally from other sources. Each video comes with subtitles into your own language, and you can switch the subtitle on/off. 
Other key features of the program include the lessons, the games, and the vocabulary materials that can be chosen according to the language that you want to learn. For example, if you learn French, you have different ways to translate words depending on the context.
On the other hand, if you are learning Chinese, you are given a different set of tools, such as a pinyin chart to help you understand better the sounds in Mandarin, but also flashcards to help you visualize and memorize the vocabulary.
Also, you can play different interactive games by simply clicking games in the videos, such as Missing Words, to test your comprehension and your vocabulary.
Learning Multiple Languages
The selection of languages can be improved. At the moment, there are only 6 languages that you can learn from, such as Italian, French, German, Chinese, English, and Spanish on Yabla. If you want to learn Russian, Korean, or Japanese, you can do that on FluentU directly. For other languages, learners just need to wait for now.
The subscription system could be improved, though. Every language requires a subscription: let's say you want to learn Spanish, you need to pay a subscription fee, but if you want to learn Italian as well, you need to pay a second fee for Italian. A lot of people chose to learn 2 languages at the time, but if you want to stay with Spanish only, then you can do so. 
For mobile accessibility, at the moment, Yabla does not have a mobile app that you can download for Android. But, you can use your internet connection on your phone or tablet, to reach the site; for iOS users who want to give it a try, you can click here and practice on the go. The bright side of this is that the site has a very friendly-environment, too, and it will be easy for you to access the site via smartphones.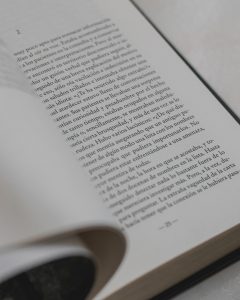 Summary
If you want to learn a foreign language straight from your phone through videos, Yabla is the perfect choice for you. With their easy and comprehensive videos, you can learn more than one language at the time. A user-friendly site comes in to help the people who want to be polyglots. What else are you waiting for?