If you were born around twenty-two years ago, the Harry Potter books or movies were likely a part of your childhood. From 2001 to 2011, children and adults were under a global spell by the Harry Potter series.
It's been over 20 years since the release of the first film, "Harry Potter and the Philosopher's Stone." So it's time to load up on some nostalgia, relive your childhood and take a look into the lives of Happy Potter stars and what they're up to today.
Harry Potter – Daniel Radcliffe
Daniel Radcliffe played the titular character, Harry Potter. Daniel's first foray into acting was his David Copper role in a 1999 BBC adaptation of Charles Dicken's David Copperfield.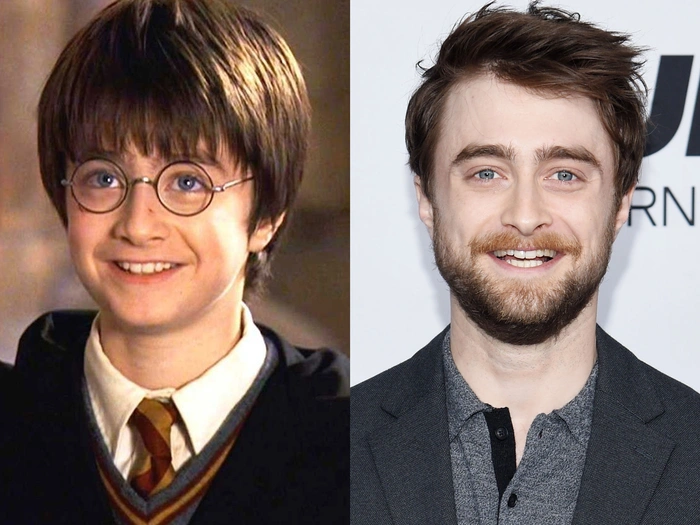 After being Harry Potter, he went on to star in films like the Unbreakable Kimmy Schmidt as Prince Frederick. Radcliff's most recent appearance is in The Lost City, where he played a villain. He's also appearing in Weird: The Al Yankovic Story, an American biographical comedy.
In June 2020, during the controversy about J.K Rowling's views on gender identity, Daniel Radcliff wrote and published an essay with The Trevor Project. He supported the transgender community and said that the author's ideas harmed the fan's adoration for the Harry Potter books.
Hermione Granger – Emma Watson
Emma Watson rose to stardom when she made her professional acting debut as Hermione Granger in Harry Potter from 2001 to 2011. Before then, she had only acted in school plays.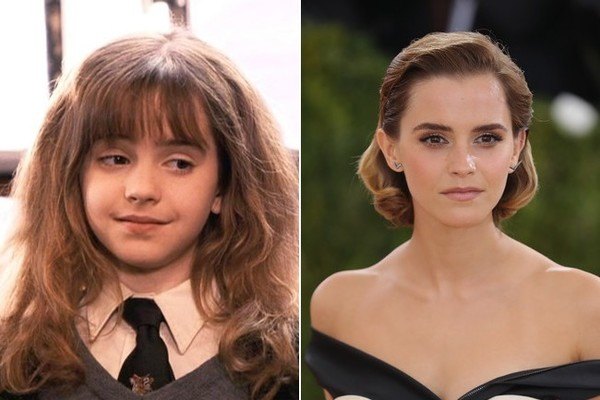 When Harry Potter ended, she played a supporting role in Simon Curtis' drama, My Week With Marilyn. In 2017, she landed a Disney Princess role as Belle in the live-action adaptation of Beauty and The Beast. She has since appeared in highly successful films like Little Women.
In addition to being an actress, Emma Watson is also a feminist and activist. In 2014, she was appointed a UN Women Goodwill Ambassador. The actress hosted a panel discussion on climate change at the 2021 United Nations Climate Change Conference in Glasgow, UK.
Ron Weasley – Rupert Grint
The British actor was only eleven years old when he signed on as Ron Weasley, the funny and lovable best friend of Harry Potter. Before then, Rupert Grint had only appeared in school plays and stage plays by his local theatre group.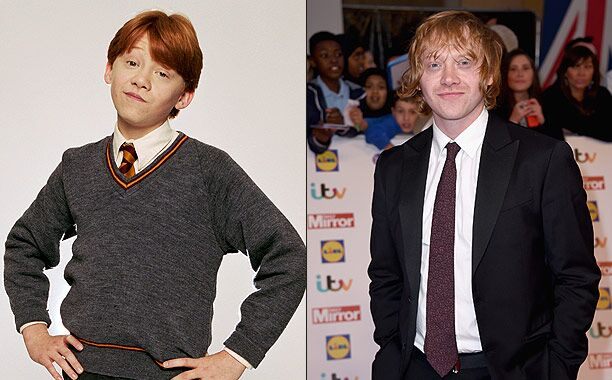 While still a cast of Harry Potter, he worked on Thunderpants in 2002 as a co-lead, Driving Lessons in 2006, and Cherrybomb in 2010. Rupert's first post-Harry Potter appearance was in the 2012 anti-war film, Into The White.
He's also been a supporter of the Little Star Award for Cancer Research in the UK since 2011. Currently, he's on an Apple TV+ American Psychological Thriller series called Servant. In 2020, Rupert Grint had a daughter with his girlfriend, Georgia Groome.
Draco Malfoy – Tom Felton
Playing the snotty brat Draco Malfoy, Tom Felton could be one of the most disliked villains in film history. Nevertheless, his performance as Draco won him the 2009 and 2010 MTV Movie Awards for Best Villain. In his childhood, the actor-musician took an interest in music and joined school choirs.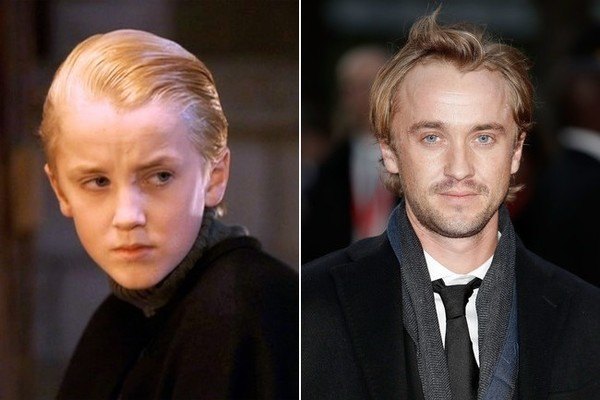 Before Harry Potter, he appeared in commercials and two films, The Borrowers (1997) and Anna and The King (1999). After a successful run with the fantasy series, he starred in Rupert Wyatt's 2011 sci-fi film, The Rise of The Planet of the Apes.
Tom Felton continued his villainous legacy in the 2020 family horror film, A Babysitter's Guide to Monster Hunting. Then, extending his acting career, Tom made his West End theatre debut in the Danny Robin's thriller, 2:22 A Ghost Story, in May 2022.
Cedric Diggory – Robert Pattinson
You might know him for his role as Edward Cullen in the Twilight series. However, Robert Pattinson began his screen career as Cedric Diggory in Harry Potter and the Goblet of Fire (2005). Before Harry Potter, Robert Pattinson only acted with a local London Theatre club.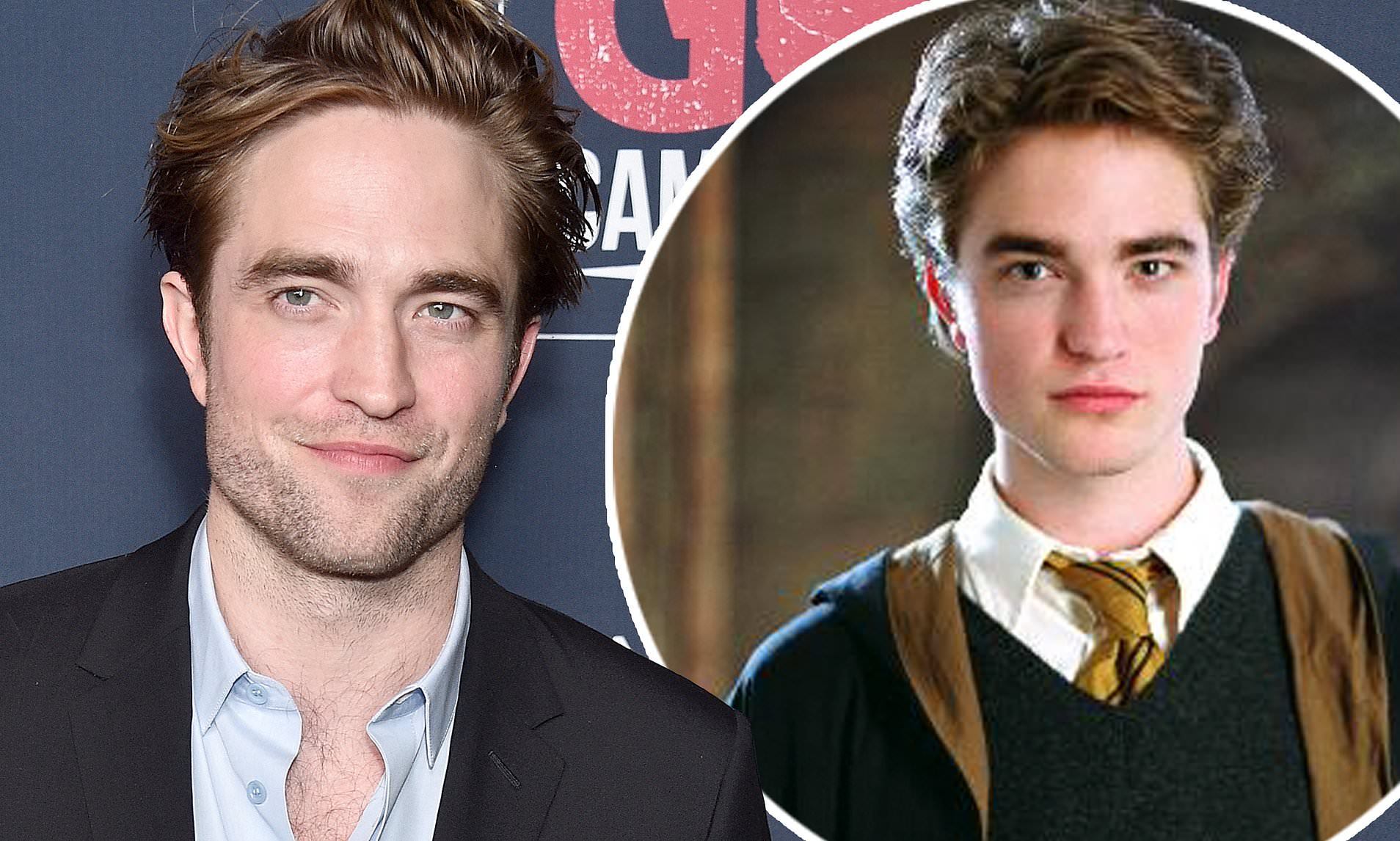 It was his Twilight performance that shot Robert into the limelight. Robert went on to win eleven MTV Movie Awards and two People's Choice Awards for his work in Twilight. He appeared in two rom-coms before continuing his career with independent films and auteur directors.
His most recent film appearances are Christopher Nolan's Tenet (2020), the Psychological thriller 'The Devil All The Time' (2020), and The Batman (2022) as Bruce Wayne/The Batman. Since 2018, he's been in a romantic relationship with Suki Waterhouse, an American model.
Bellatrix Lestrange – Helena Bonham Carter
Helena Bonham Carter began her acting career at the age of 16, starring in commercials and a 1983 film, A Pattern of Roses. By the time she played Bellatrix Lestrange, a homicidal and psychopathic dark witch, she was already known for numerous blockbuster performances.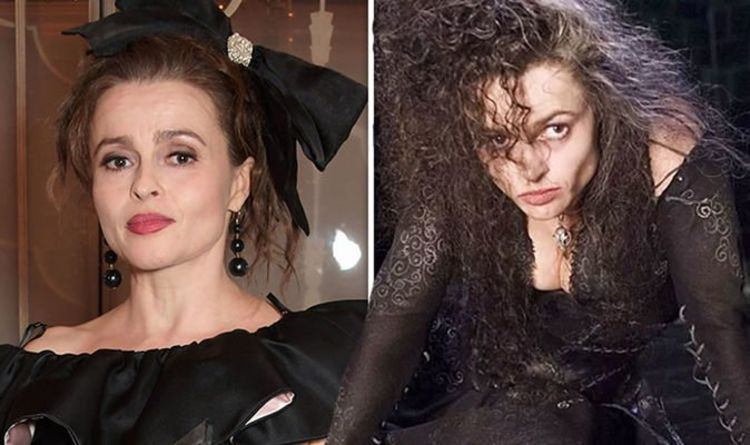 Helena appeared as The Red Queen in Tim Burton's Alice in Wonderland (2010) alongside Alan Rickman. She reprised her role in the 2016 sequel. In June 2008, she was in Ocean's 8, a spinoff for Oceans 11, and in The Crown as an older Princess Magaret.
In 2001, she began a relationship with The Planet of The Apes director, Tim Burton. She acted in his other films, such as Corpse Bride, Big Fish, and Charlie and The Chocolate Factory. They had two children, Billy (born 2003) and Nell (born 2007), before separating amicably in 2014.
Neville Longbottom – Mathew Lewis
In 1995, Matthew got his first acting role in the 1995 ITV drama, Some Kind of Life. In the Harry Potter series, his role as Neville Longbottom earned him world recognition. Fans watched as his character changed from a timid boy to a heroic teenager, saving his world and classmates.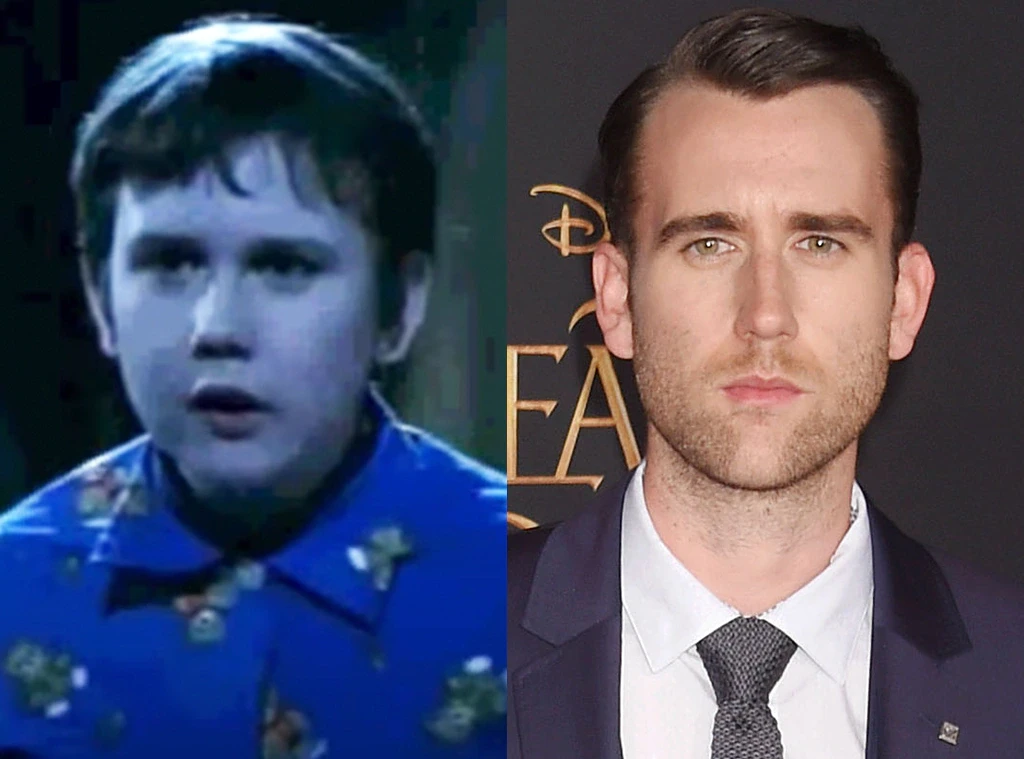 After Harry Potter, Mathew was in The Rise (2012), Bluestone 42 (2013), and Death in Paradise (2015). In addition, he played a supporting role in the box office hit, Me Before You. Matthew was also Tim in the New Zealand comedy film Baby Done.
In 2020, he starred as Hugh Hulton in All Creatures Great and Small and reunited with Harry Potter cast in the 2022 reunion show. He's currently married to Anjela Jones, whom he met at a Harry Potter event. She worked as a VIP event manager.
Ginny Weasley – Bonnie Wright
Bonnie Wright played Ginny Weasley, the younger sister to Ron Weasley and brief love interest of Harry Potter. She received a nomination for an Empire Award for her performance in the Harry Potter and the Deathly Hallows – Part 2.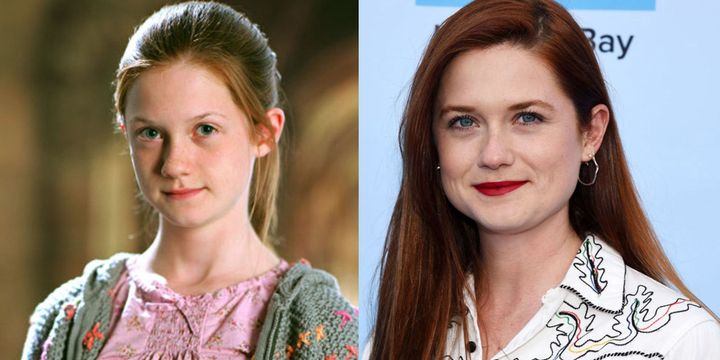 Following her Harry Potter fame in 2012, Bonnie graduated with a filmmaking degree and started a production company called BonBonLumiere. Her first film was a short titled Separate We Come, Separate We Go, with which she made her directorial and screenwriting debut.
Films she's written, directed, or produced include Know Thy Self (2014), Fade to Gold (2014), and Medusa's Ankles (2018). In recent years, she began activism for environmentalism and plastic pollution awareness. In 2022, Bonnie married Andrew Lococo, her longtime boyfriend.
Professor Severus Snape – Alan Rickman
Before signing on as Professor Severus Snape in the Harry Potter series, Alan Rickman was a well-established actor. If there's a villain that people loved to loathe, it was Severus Snape. Sadly, he died of pancreatic cancer in 2016, leaving behind his wife and three children.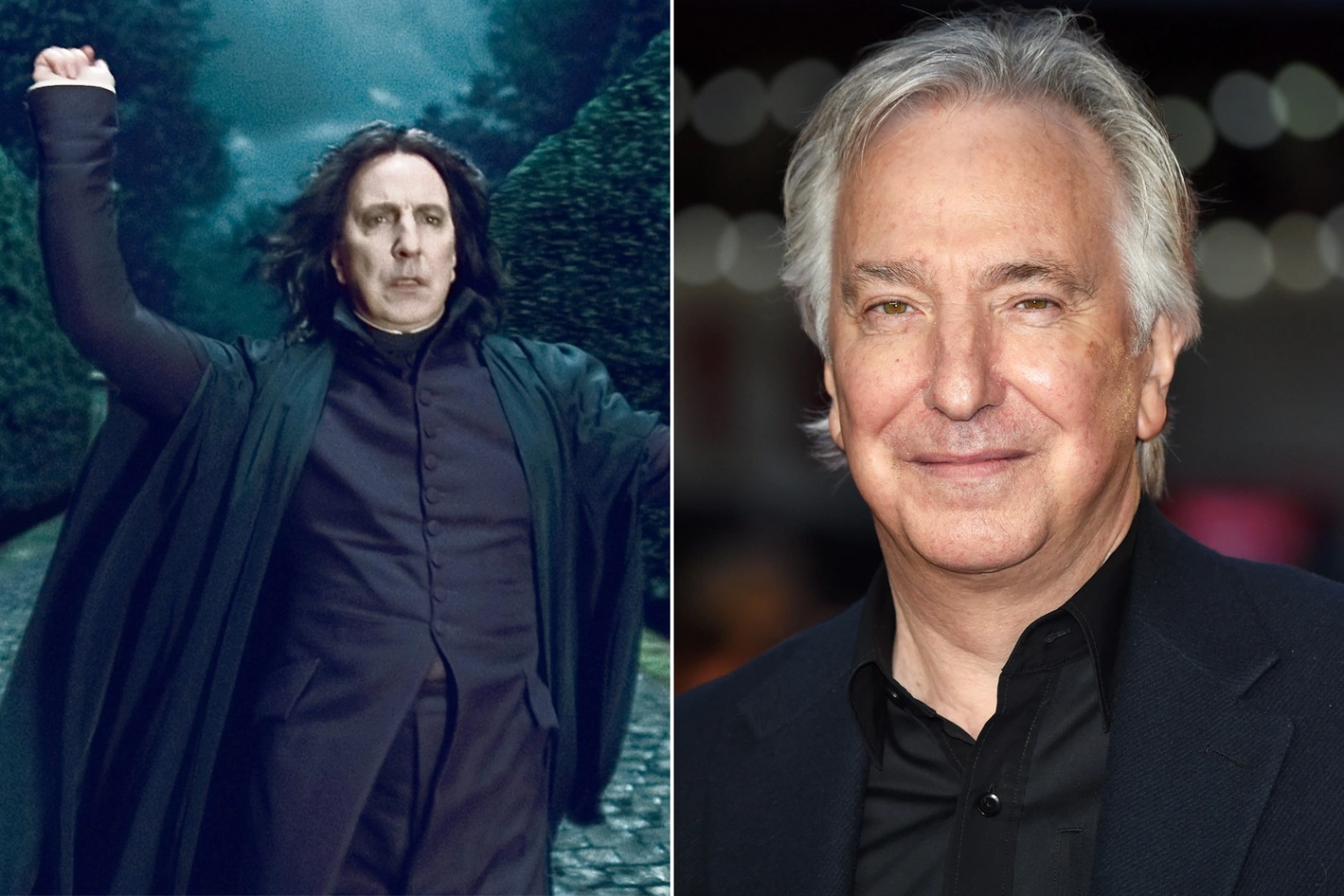 Alan gained international recognition with Harry Potter and went on to star in Alice in Wonderland as Absolem The Caterpillar. His work on the Potter series earned him Scream and Saturn Awards nominations. He also appeared in Rupert Grint's CBGB as Hilly Kristal in 2013.
He directed and co-wrote A Little Chaos, a British Drama in which he also starred as King Louis XIV. He reprised his role as Absolem The Caterpillar in the posthumous release of the Alice in Wonderland sequel, Alice Through The Looking Glass, in 2016.
Lord Voldemort – Ralph Fiennes
Award-winning actor Ralph Fiennes starred as the main villain, Lord Voldemort, "the one who must not be named". Before his Harry Potter run, Ralph starred in other notable films like Strange Days (1995), Red Dragon (2002) and Maid in Manhatten (2005).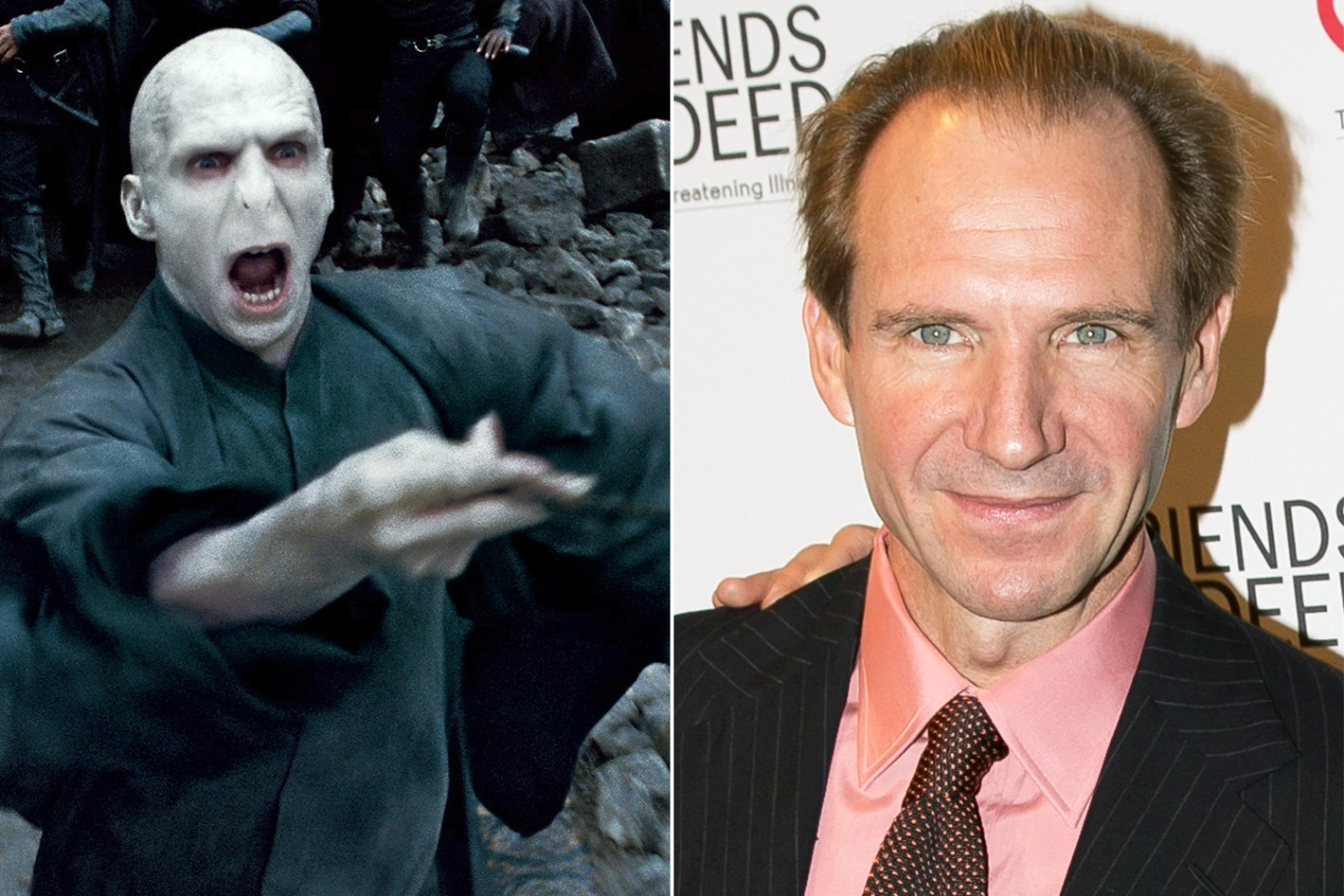 After Harry Potter, Ralph appeared in No Time To Die, Dolittle, The Dig, and The King's Man. Ralph is to star in Wes Anderson's Netflix film, The Wonderful Story of Henry Sugar, alongside Rupert Friend, Dev Patel, and Benedict Cumberbatch.
Ralph Fiennes' love life has been a journey of ups, downs, and scandals. His first marriage and his second relationship ended due to infidelity. Then, in 2007, he was involved in a sex scandal where a flight attendant lost her job after the duo had sex in the plane's lavatory.
Conclusion
Harry Potter stars seem to be doing well for themselves. Some of the Potter teenagers we watched on our screens now have children. At the same time, some others have become world-class activists.
With the release of the 2022 throwback documentary, Harry Potter 20th Anniversary: Return to Hogwarts, fans of Hogwarts have begun to appreciate how much fun the films made their childhood.