LightSpeed & Quantum Studio, a subsidiary of Tencent Games, is responsible for developing the mobile version of the famous battle royale video game PUBG.
PUBG Mobile became an instant hit with millions of downloads in a short period after its release. Players liked the game because of its exciting numerous game modes that challenge them as solo and team players.
Learn more about PUBG Mobile's gameplay and game modes below. Check how to get PUBG Mobile UC for free to improve characters' costumes, weapons, and many more.
What Is PUBG Mobile?
What Is PUBG Mobile Gameplay Like?
What Is the Difference Between PUBG Mobile and PUBG PC?
What Are the PUBG Mobile Game Modes?
How to Play PUBG Mobile Arena Modes
What Is UC in PUBG Mobile?
What Is PUBG Mobile?
In March 2018, PUBG Mobile was made available for download on Android and iOS and was a mobile adaptation of the popular PC game PUBG: Battlegrounds. It was published in a variety of areas by some different companies, such as VNG Games, Krafton, and Tencent, among others.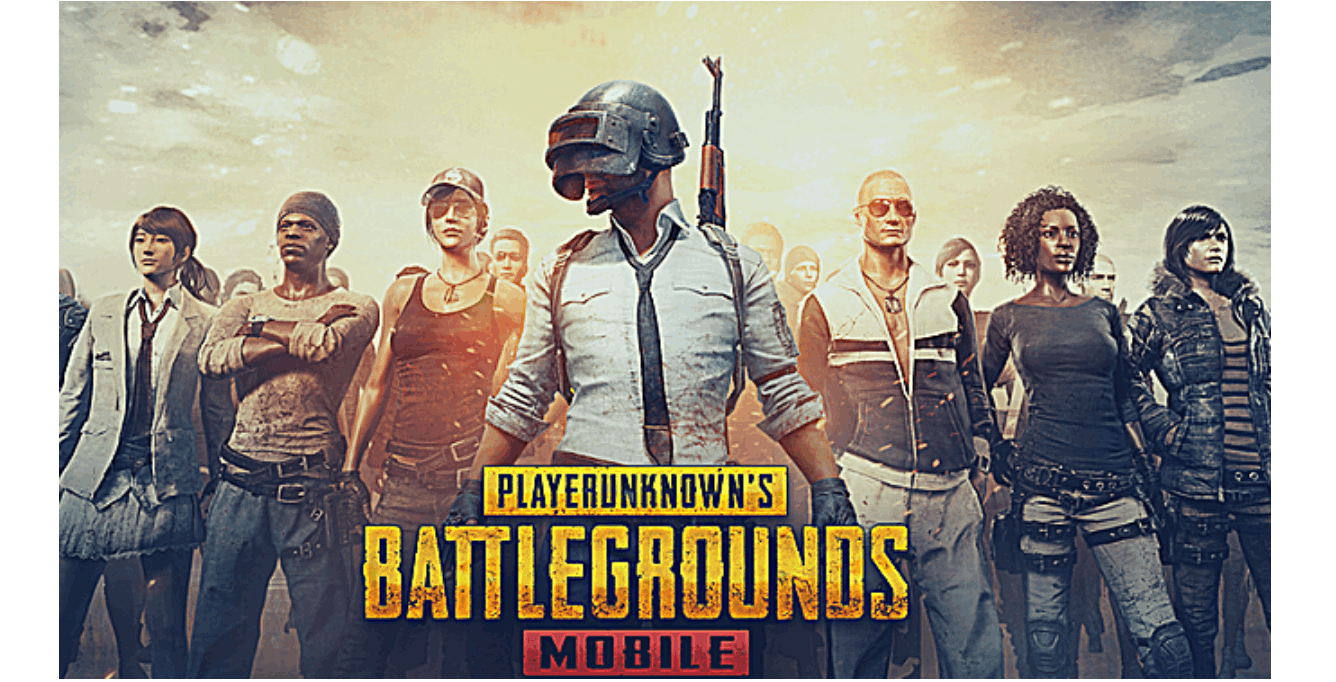 It was the fourth highest-earning mobile game by the time May 2022 rolled around because PUBG Mobile had gathered more than a billion downloads while grossing over $8.42 billion. It is also the mobile video game that has received the most total plays ever.
In 2021, the game generated an Indian version called Battlegrounds Mobile India and a different game called New State Mobile that takes place in the same universe as PUBG.
How to Install PUBG Mobile
PUBG Mobile was created independently by the developers and was just officially licensed by PLAYERSUNKNOWN'S BATTLEGROUNDS. The game is meant for the popular PC game to be accessible and playable on phones.
Thus, LightSpeed & Quantum Studio ensured that PUBG Mobile was compatible with Android and iOS devices. The PUBG Mobile game is free on the Google Play Store and the Apple App Store.
Although the PUBG Mobile game is free to play, in-app purchase items are available to players who want to have a better gaming experience. PUBG Mobile must be installed on iOS 9.0 (or later) devices.
What Is PUBG Mobile Gameplay Like?
Like the original PlayerUnknown's Battlegrounds, PUBG Mobile has a fun and fast-paced gameplay. Depending on the game option selected before the match, players land on a desolate island and engage in combat to be the last man standing.
The duration of each match is 30 minutes. Participants fly over a pre-selected map in a plane at the start of the game. Players can parachute down at any point. As the plane lands, a blue border appears around the island, delineating the safe zone from the blue area outside.
Every few minutes, the safe zone gets smaller, and everybody still in it risks dying because their health will deteriorate rapidly. Increased health loss occurs when the safe zone decreases.
With no weapons or resources to begin with, players must look about their surroundings or loot those of other players who have been defeated. Hazardous terrain tends to have better-quality weapons and equipment.
How to Win a PUBG Mobile Match
Occasionally, a plane will fly over the battlefield and drop a package containing special equipment, which may include stuff not available anywhere else on the island, in addition to the regular decrease of the safe zone.
A fair warning will be given to players before any of these events, including the typical safe zone shrinking. If the players want to win, they must collect their weapons, keep them out of trouble, and kill the final few individuals.
Remember that the goal is to survive. The game's goal is not to kill as many people as possible but to be the last man standing. One approach to achieve this is to hide and avoid getting into trouble.
What Is the Difference Between PUBG Mobile and PUBG PC?
Although PUBG Mobile was directly an adaptation of the PUBG PC game, there are differences in the in-game mechanics. There are also additional features on PUBG Mobile that players love.
When comparing PUBG and PUBG Mobile, the graphics are the most significant difference. This game is designed to run smoothly on most smartphones worldwide, despite having a much lower resolution.
A player's device's graphics can be tweaked to Ultra, but even then, they will fall short of what you'd see on a PC. On the other hand, a PC can handle a far greater workload and run graphics settings up to 1080p HD. PUBG will run more smoothly on a PC than on a mobile device.
The interior design of PUBG Mobile is likewise lacking. The only decoration in most spaces is an uncomplicated rug and a few bookshelves. Meanwhile, the walls and rooms of PUBG are adorned with a wealth of fascinating artifacts. Small rooms like bathrooms and closets, which PUBG Mobile does not have, are added to fill empty spaces.
Does PUBG Mobile Have Visual Audio Cues?
Visual audio cues are one of the PUBG Mobile game's additional features. Even if a player's device is on silent mode, their actions will be visible on the minimaps of other adjacent players.
It makes it easier for PUBG Mobile players to find and shoot at their enemies because they can see where they are. Another location-based element is the player's screen being covered in blood stains.
If a player is shot at and hit, a red mark will appear on their screen in the location where the shot was fired from. Thus, they can swiftly change direction, thereby destroying their opponent. Alternatively, they can run away and take cover without worrying about precisely where their opponent is.
What Are the PUBG Mobile Game Modes?
One of the best things players like about PUBG Mobile is its abundance of game modes. Aside from its classic battle royale game, there are more modes players can try as a solo player or squad member.
These modes are available on the PUBG Mobile game: Classic, Arcade, EvoGround, and Arena. Arcade and Arena modes have several other specific modes.
Arcade – War, Quick Match, and Sniper Training
Arena – Team Death Match, Arena Training, Gun Game, Domination, and Assault
The Arcade game modes on PUBG Mobile are time-limited, which usually depend on events. The War mode is a battle where the players keep respawning and trying to get to 100 points as a team. There are three points for killing an enemy, one point for knocking them out, and one point for reviving them.
Quick Match is the original arcade mode. Each eight-minute match takes place in a small area of the map and usually has a theme, like shotguns or SMGs. Lastly, Sniper Training is a 15-minute game where players only have sniper weapons.
What Is PUBG Mobile EvoGround Mode?
An experimentation zone for PUBG, EvoGround was introduced to commemorate the company's partnership with Resident Evil. The new Team Deathmatch mode was added to this section in version 13 of the game, and Payload Mode was added in version 15.
Payload Mode is a variant of the classic PUBG game, played on Erangel with some excellent weapons additions, like helicopters and grenade launchers.
How to Play PUBG Mobile Arena Modes
As mentioned, there are five modes for Arena on PUBG Mobile: Arena Training, Gun Game, Domination, and Assault. Arena Training is meant for players who want to have fun training in an arena.
Red and blue teams compete in a 4v4 Team Deathmatch until one team has 40 kills. Unlimited respawns and a custom warehouse map ensures that the game never loses momentum and keep the players running on excitement and adrenaline.
Dominance is a classic multiplayer game where you must take over different map spots. There are three bases to take over, and you play on teams of four against four.
Meanwhile, the Gun Game lets everyone start with the same weapon, but the weapon improves as the player kills opponents. Assault is an endless respawn game, and whichever team gets the most kills first wins played on the ruins map.
Who Are the PUBG Mobile Characters?
PUBG Mobile is different from other Battle Royale games because it has special characters that can give players an advantage on the battlefield. Once more, this shows how important strategy is in the game.
Until recently, there were only four characters in PUBG Mobile (Sara, Andy, Victor, and Carlo). However, it was recently announced that a fifth character, Anna, has been added.
Each character has a different story and traits that make them stand out. In the classic mode, characters do not change the way things work. This happens only on EvoGround mode, so it is important to know what each PUBG Mobile character can do in that mode.
What Is UC in PUBG Mobile?
There are two main currencies in the PUBG Mobile game: UC and AG. It is possible to buy UC and AG in the shop, but you can also earn AG by participating in activities.
Players can use UC to buy any of the following:
Outfits
Accessories
Gun Skins
Battle Pass
Vehicle Skins
Parachute Skins
Companions
Emotes
It is possible to purchase PUBG Mobile UC from the in-game store. Players can get 60 UC for $0.99. The more UC they buy, PUBG Mobile gives more UC for free. For example, for $99.99, players can get 6,000 UC and 2,100 UC free.
How to Get Free PUBG Mobile UC?
Aside from buying UC from the in-game store, there are different ways to get UC. Players can get UC from bonus challenges, which are tournaments they can gain rewards depending on kills and wins.
PUBG Mobile gives UC for free after passing the royale pass rank. Lastly, players can just redeem codes from various giveaways from streamers for free. It is advised to check the PUBG Mobile Discord and Reddit to check new giveaways to earn free UC.
Conclusion
PUBG Mobile is an exciting battle royale game. The game offers a quality gaming experience to its players through its several game modes. Players can customize their characters and weapons using the UC they have collected.