Other than the tsundere, no sort of character gets near to being just as much a staple of anime as a cat girl itself. Cat girls are a popular type of character, but they usually appear in light-hearted, funny shows.
That is possibly because they are used in "cute girl" appearances. Their cat ears are only one of many characteristics that make them look adorable and child-like.
Specific minor feline attributes such as a cat tail, adorable little fangs, cat-like animal eyes, female fatalons, or real claws can also be seen in catgirls. You may be curious about how cat girls began, and why they became so famous. Read on to know more.
How Did Cat Girls Start?
Anime and manga inspirations included the animal-people of Disney, also known as a cute animal, fuzzy, or anthro-cartoon characters such as Mickey Mouse, Donald Duck, and Oswald the Lucky Rabbit. The early influences for anime also included Felix the Cat, Popeye, and Betty Boop.
Japanese people have always been fond of cats, so combine that love for cats with the urge to make original cartoon characters comparable to America's most famous ones, and you have Japan to produce and popularize cat-like animated characters fairly early in anime history.
When Did Cat Girls Become Popular?
Early anime and manga, beginning around the 1930s-50s, were heavily influenced by early American cartoons.
The depiction of cat girls dates back to at least 1924 when Kenji Miyazawa created On the Fourth Day of the Narcissus Month, in which the first Nekomimi Cat girl of "Modern Day" appears in the narrative.
Mitsuyo Seo made the first anime called The King's Tail (Osama no Shippo) involving cat-girls in 1949." Since then, in many popular anime, a cat girl (referred to as nekomimi or 'cat ears' in Japanese) or sometimes a cat boy has been the main character.
Many anime, such as Tokyo Mew Mew and Loveless, feature only characters with cat (or other animal) ears. Hello Kitty, also known as Kitty White, can also be viewed as a nekomimi character instead of a real cat.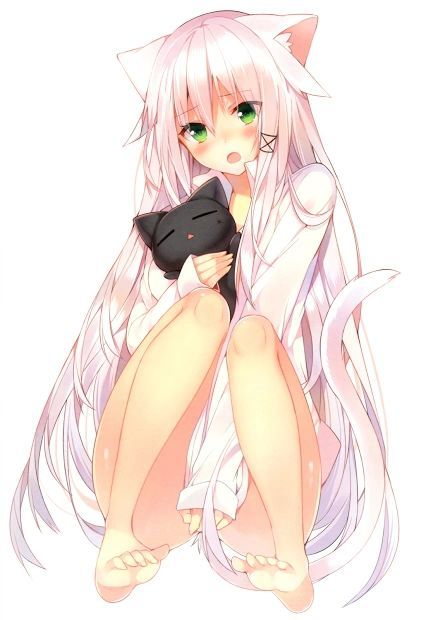 What Makes Them Appealing?
In Japanese culture, some say that the cat girl is comparable to the Playboy bunny in Western culture. In visual language, it uses an animal related with attractive, feminine features to strengthen the alluring charm of a fictional character.
Typically a cat girl is shown to be cheerful, naive, and harmless. Her entire appearance is usually cute, instead of sexy. She represents a unique Japanese notion of moé: a specific set of cute traits in personality and appearance.
Features associated with cats like bells, collars, playfulness, pointy ears and a tail complete the look. This all makes up the appeal of a moé character. The style is more innocent than the Playboy bunny and less openly sexual.
There is a range of different anime characters which may double as cat boys or cat girls. You may have a dere-dere cat, a tsundere cat. Most of the time, they are in the role of 'magical girlfriend' or 'manic pixie dream girl.'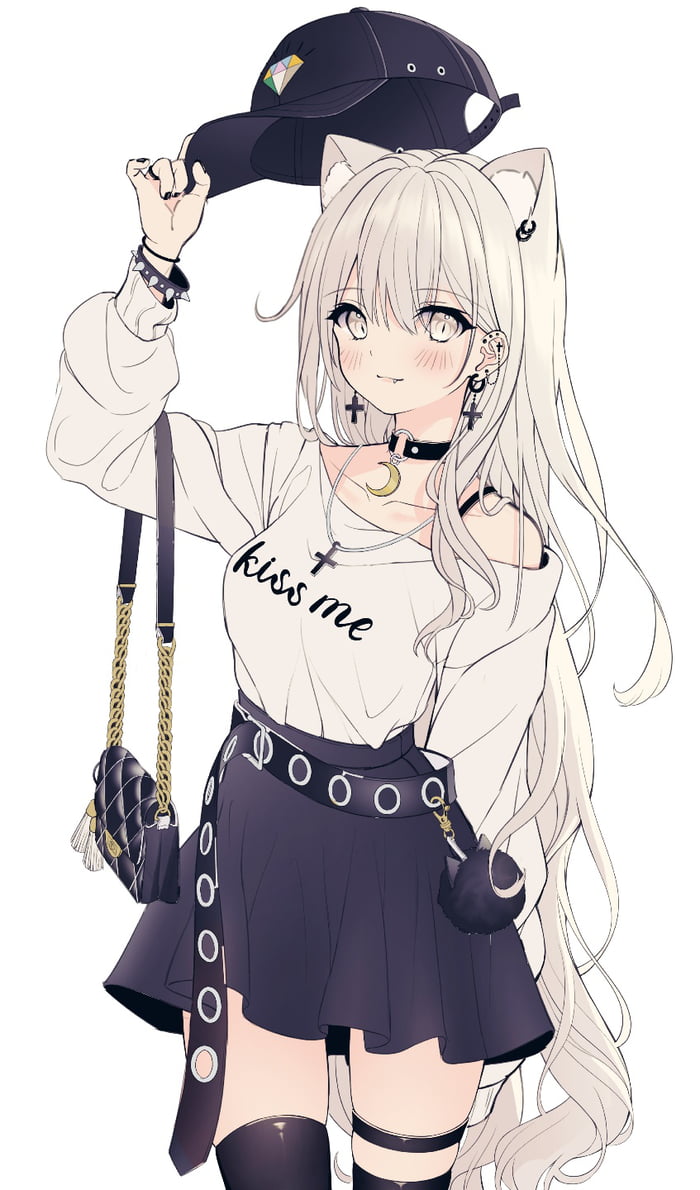 Conclusion
Generally, cat girls are lively, adventurous, and girlish. The cat ears and tail of a cat girl will also send out her emotions and make those interested in the trope fall in love with her.
Anime is heavy on emotional expressiveness, and cat ears and tails are another device that can be used by the artists to display the emotions of this character.
The association of feminine characteristics with cats has a long history. Cat girls' trend in pop culture is about how humans perceive animals and how we agree about specific characteristics that are appealing or desirable in women and girls.