Human bodies are capable of drastic change, and sometimes it can be difficult to recognize an old friend after not meeting for years. Celebrities often go through physical transformations whether it's for a career role or simply growing up from teenagers in the spotlight to adulthood.
Some of today's beloved celebrities were just starting to make names for themselves before the decade began, while others were already popular. Keep scrolling to find about 20 such celebrities who have massively transformed since 2010.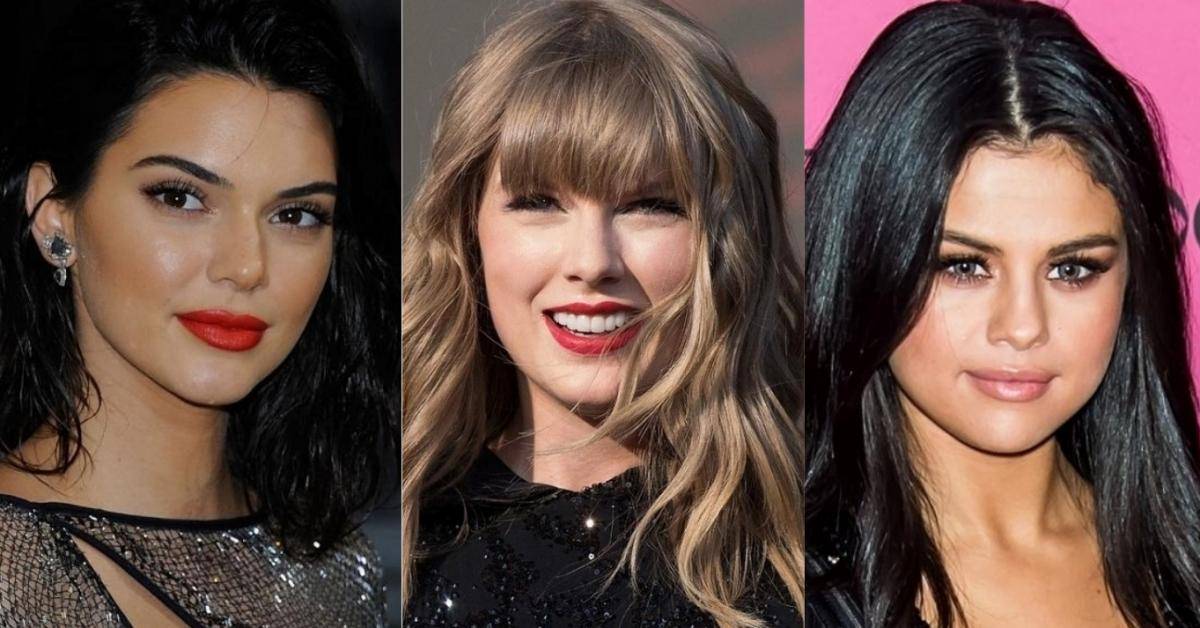 Kylie Jenner
The first name on the list is Kylie Jenner – the youngest of the Kardashian-Jenner clan. Kylie Jenner was a teenager throughout the 2010s – she only turned 13 on August 10th of that year.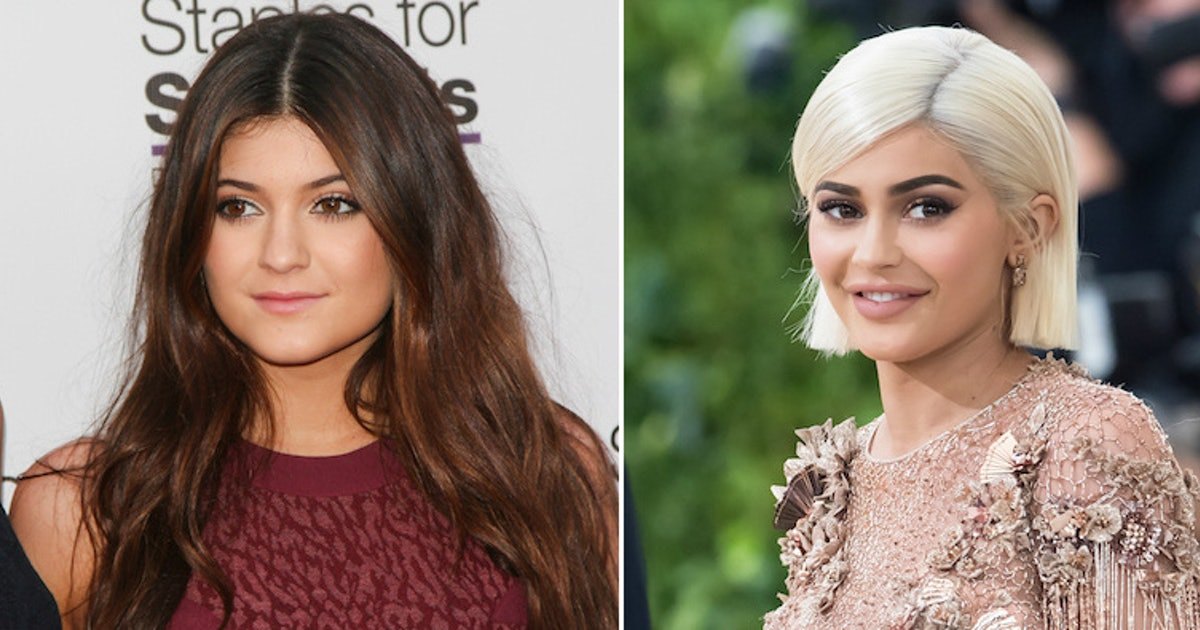 Today, Kylie Jenner is a 22-year old mother to 2-year old daughter Stormi, and a makeup mogul worth close to $1 billion.
Kendall Jenner
Like her younger sibling, Kylie, Kendall Jenner was also just a teenager in 2010. That year, Kendall was a newly signed model with Wilhelmina Models.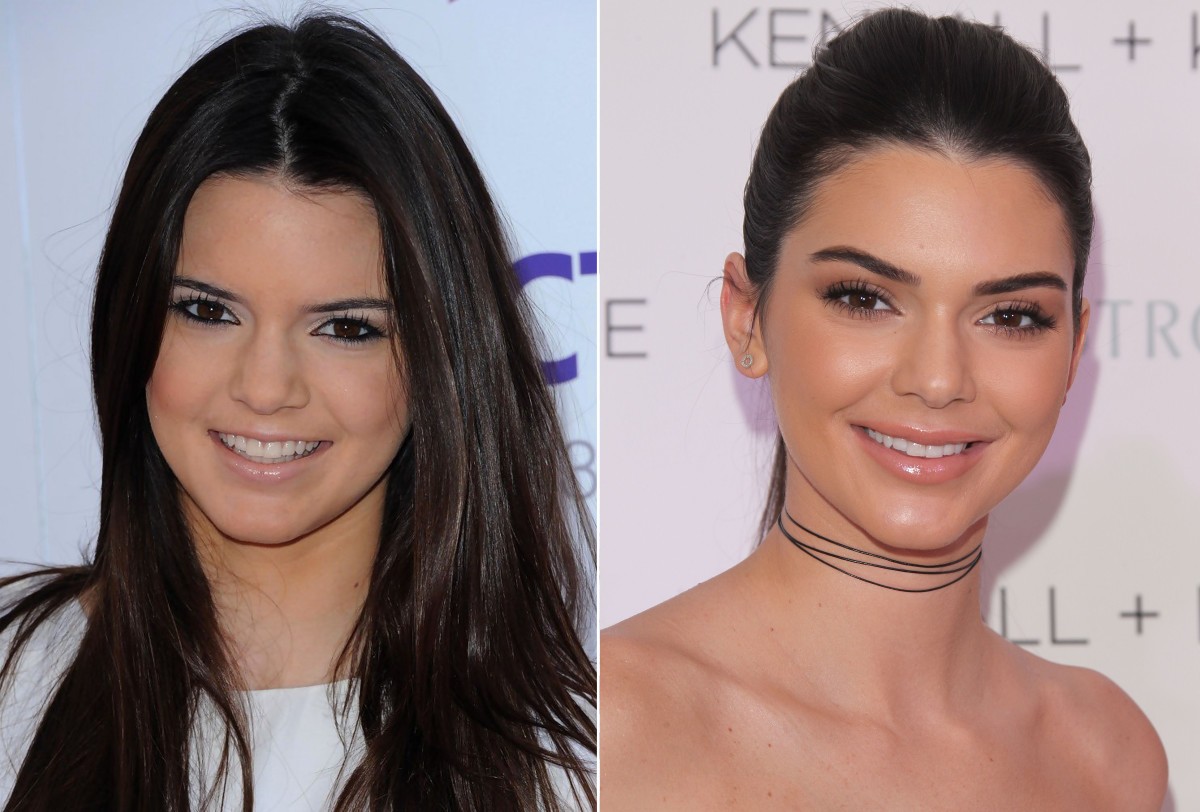 Since then, Kendall has walked runways for multiple luxury brands including Givenchy, Chanel, Dolce & Gabanna, and Tommy Hilfiger, among others. In 2021, Kendall Jenner became the highest-paid supermodel in the world.
Justin Bieber
Justin Bieber was a 16-year-old and had just released his debut album, My World 2.0. It was only the beginning of what was later going to be known as Bieber Fever.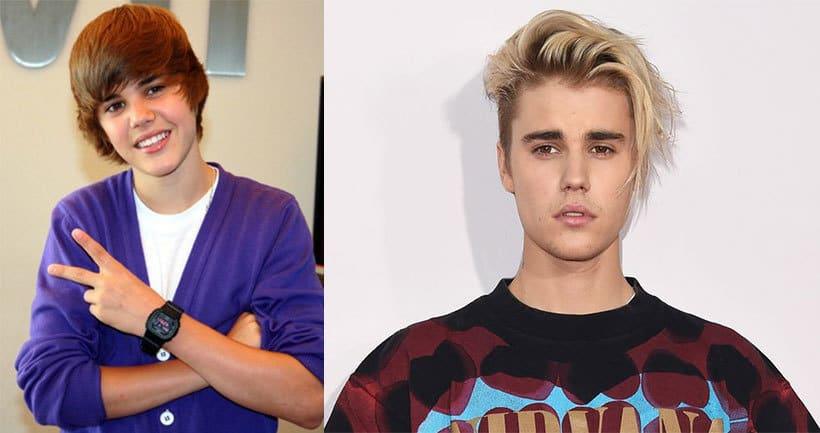 Perfectly coiffed hair and songs about falling in love made Justin Bieber a music sensation with his very first album.
The teen idol has grown up into a mature, married man. He's continued to release music, evolving into more mature sounds alongside his aging fandom. He married Hailey Baldwin, model and daughter of actor Steven Baldwin, in 2018.
Selena Gomez
Selena Gomez won legions of young fans thanks to the Disney sitcom series Wizards of Waverly Place. In 2010, the romance between Gomez and Justin Bieber was beginning, which would go on to be a relationship of ups and downs that excited their fans.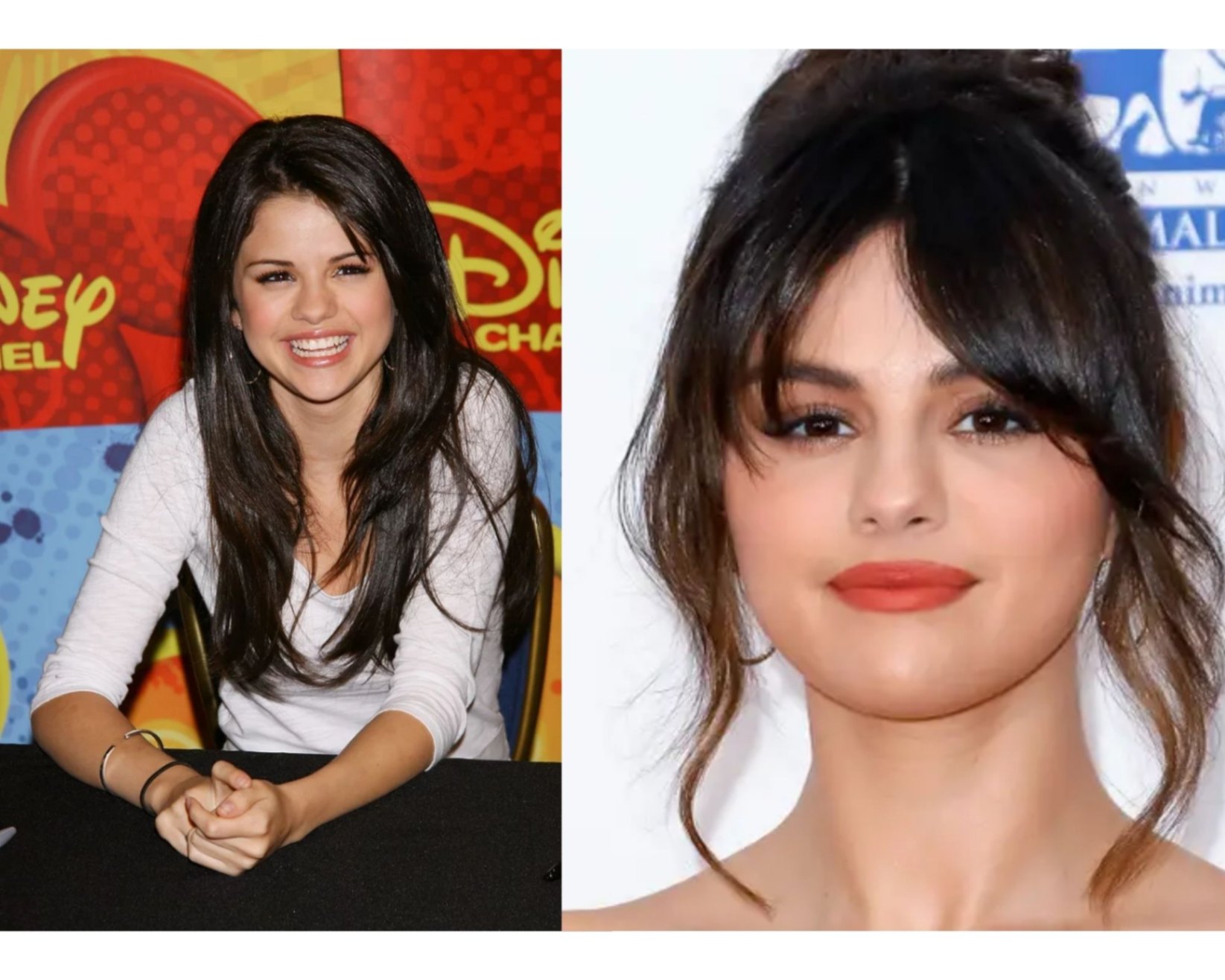 In the year 2015, Gomez was diagnosed with Lupus, and in 2017, she was forced to undergo a kidney transplant due to the damage caused to her kidney by the ailment. As Gomez transitioned into adulthood, her fame has surely been magnified.
She has since been releasing music as a singer, which has proved to be massively popular. Now 28 years old, Gomez is one of the most-followed people on Instagram and is a known body positivity activist and outspoken supporter of women's empowerment.
Taylor Swift
Singer and songwriter Taylor Swift started the decade with her third studio album titled Speak Now, which the 20-year-old wrote by herself. Back then, Swift was a sugary country singer who made songs about her ex-boyfriends who dumped her on the phone.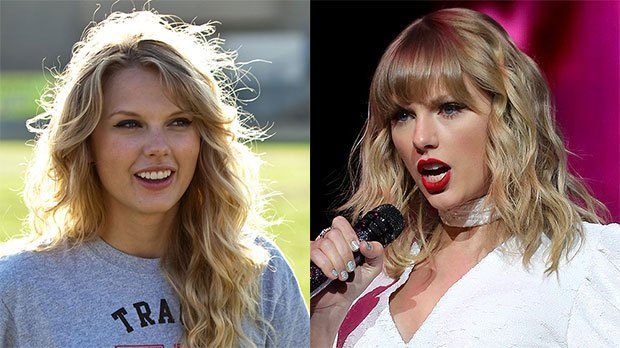 Today Taylor Swift has not only changed herself from a country music star to a record-breaking pop and folk music star, but she has also completely changed her style.
Her latest aesthetic follows the folk indie vibe of her recent albums folklore and evermore.
Gigi Hadid
Gigi Hadid's modeling career began at the tender age of two but she halted her modeling career to concentrate on her studies. Eventually, Gigi returned to modeling in 2010. She signed to IMG models in 2013 and made her debut in the Top 50 Models ranking at Models.com.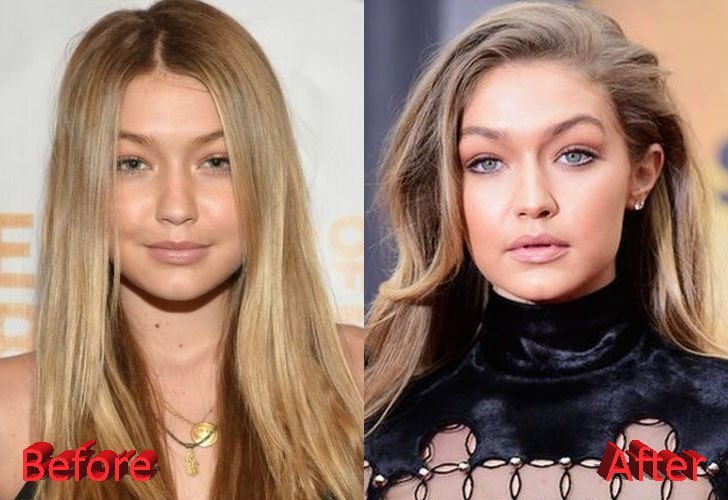 Since then, Gigi has made her catwalk appearance at New York, Milan, and Paris fashion weeks for major brands like Missoni, Balmain, and Moschino.
In September 2020, she gave birth to her first child with Zayn Malik, of the former boy band One Direction.
Ariana Grande
Back in 2010, Ariana Grande was a fresh face with dyed red hair. Then 17-year-old Grande began starring on Nickelodeon's sitcom Victorious. After the first season wrapped she released her first music video titled "Put Your Heart Up."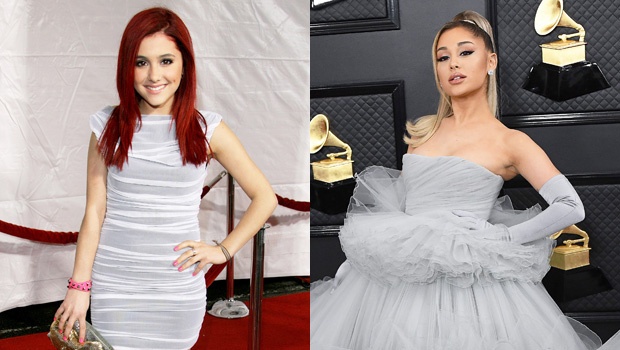 Today, all-grown-up Ariana Grande is the most-streamed female artist on Spotify. She also won her first Grammy in 2019 and released a number of record-breaking songs.
In 2021, Ariana Grande wed boyfriend Dalton Gomez in a private ceremony.
Adele
Adele makes the list of celeb transformations due to her incredible weight loss.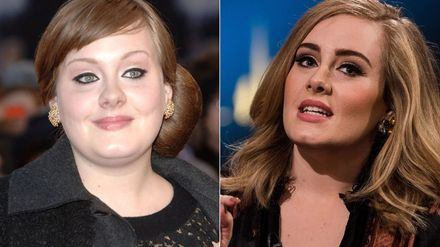 Over the years, the Hello hitmaker has lost over 90lbs.
Adele's transformation was unveiled in 2020 when she wore a black mini-dress to her 32nd birthday party.
Zac Efron
From dreamy teen heartthrob to a leading handsome hunk, Zac Efron is one of the few superstars whom we have seen grow up in front of our eyes. Zac started his career as the sweet and sensitive Troy Bolton in Disney's High School Musical movie.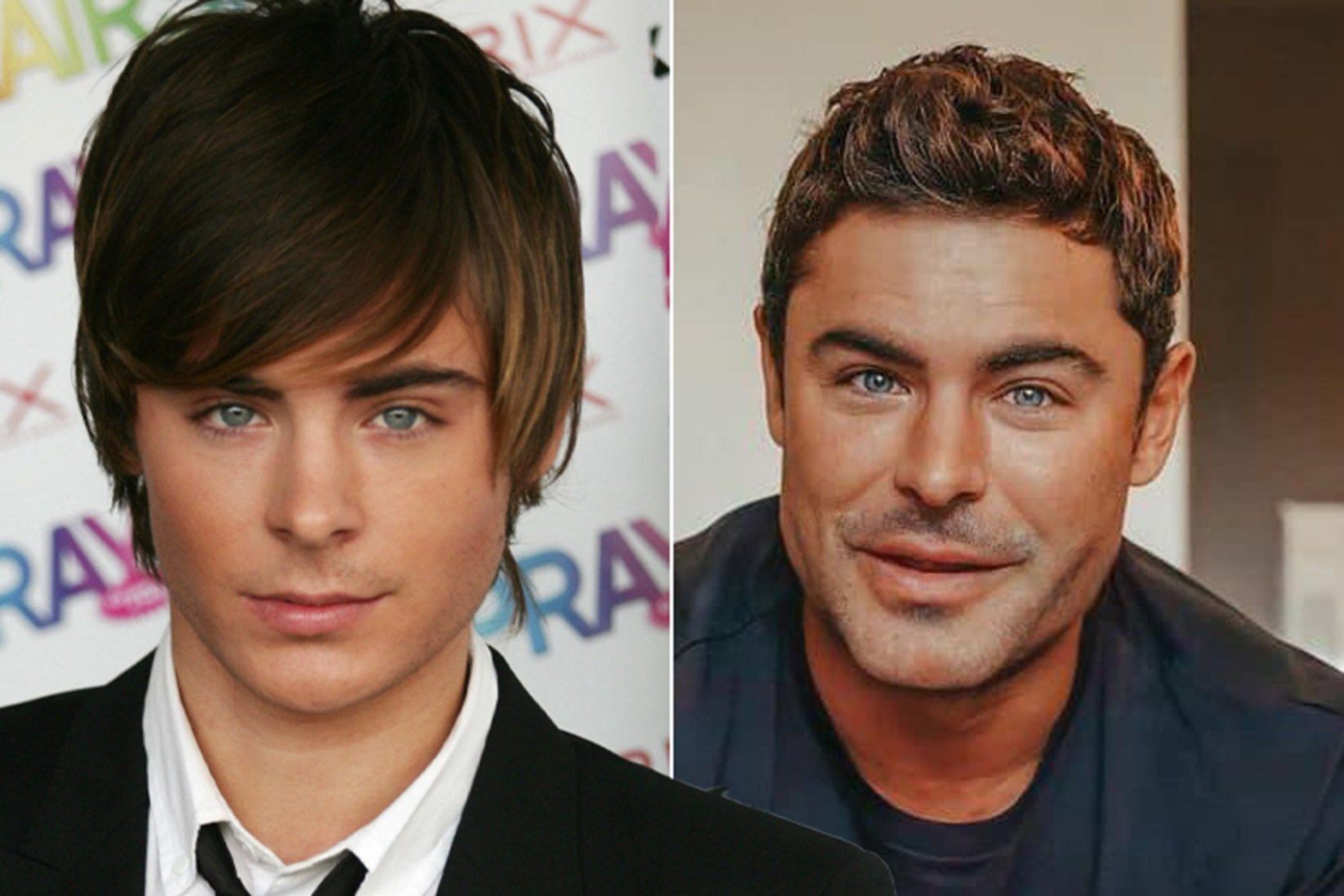 Over the years, Zac Efron has donned a variety of roles in numerous projects from his role as Teddy Sanders in the comedy film Neighbors to playing real-life serial killer Ted Bundy in the crime thriller Extremely Wicked, Shockingly Evil and Vile.
Miley Cyrus
In 2010, Miley Cyrus, then 18, was just starting to create her image after rising to fame on Disney's Hannah Montana. As the series came to an end in 2011, Miley Cyrus shed her wholesome Disney image with revealing dresses and bizarre social media posts.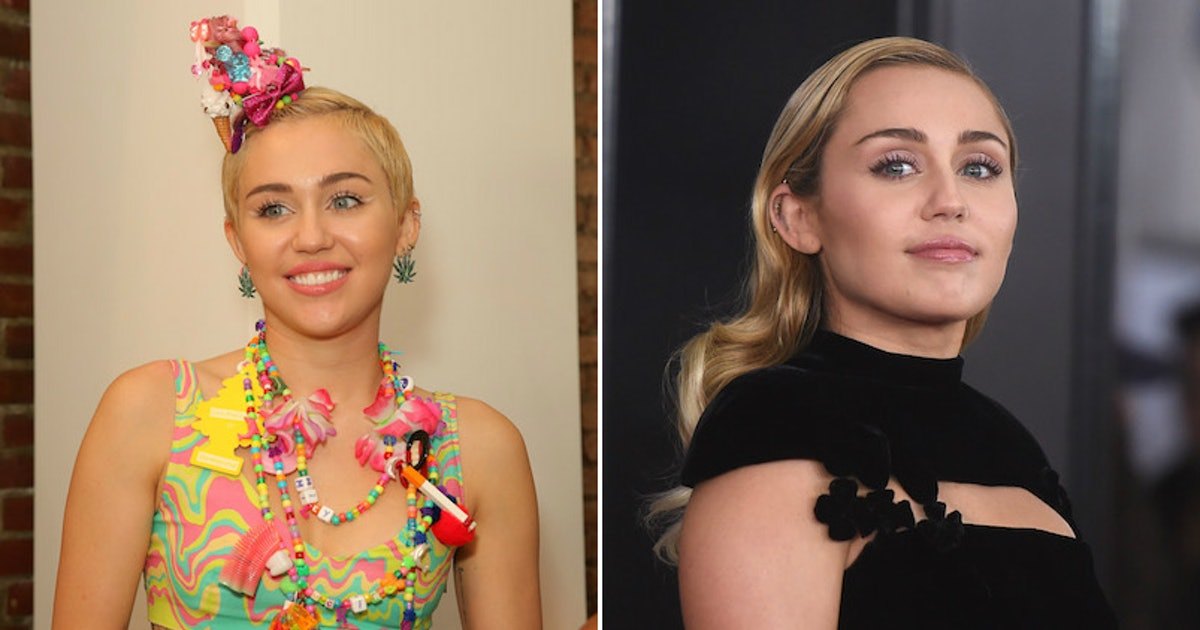 Not only has her appearance changed throughout the last 10 years, but her music and public behavior have had their fair share of controversial moments.
Evolving from Disney sweetheart to wild child, then to a more refined married woman before splitting from husband Liam Hemsworth and returning to her eccentric and outspoken self, Cyrus has had many transformations over the last decade.
Zayn Malik
Zayn Malik auditioned for The X Factor as a solo contestant and got hooked up with the boy band One Direction.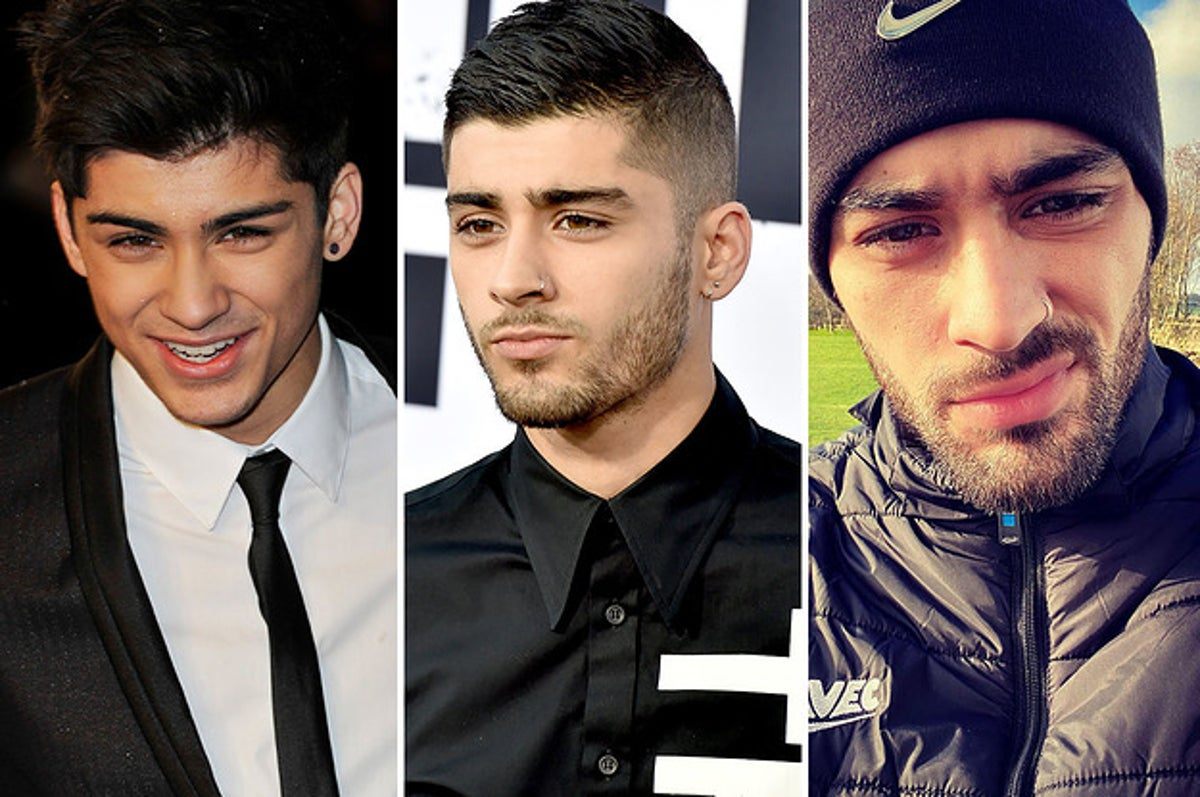 After splitting from the band, the singer-songwriter returned to his music career in 2016 with several hit songs.
Apart from his successful musical career, Malik welcomed a daughter, Khai, in September 2020 with model girlfriend Gigi Hadid.
Kumail Nanjiani
Actor Kumail Nanjiani didn't even have his big break until 2014. However, he had been working pretty hard for years prior, gaining a fan base with his podcast in 2011 entitled The Indoor Kids.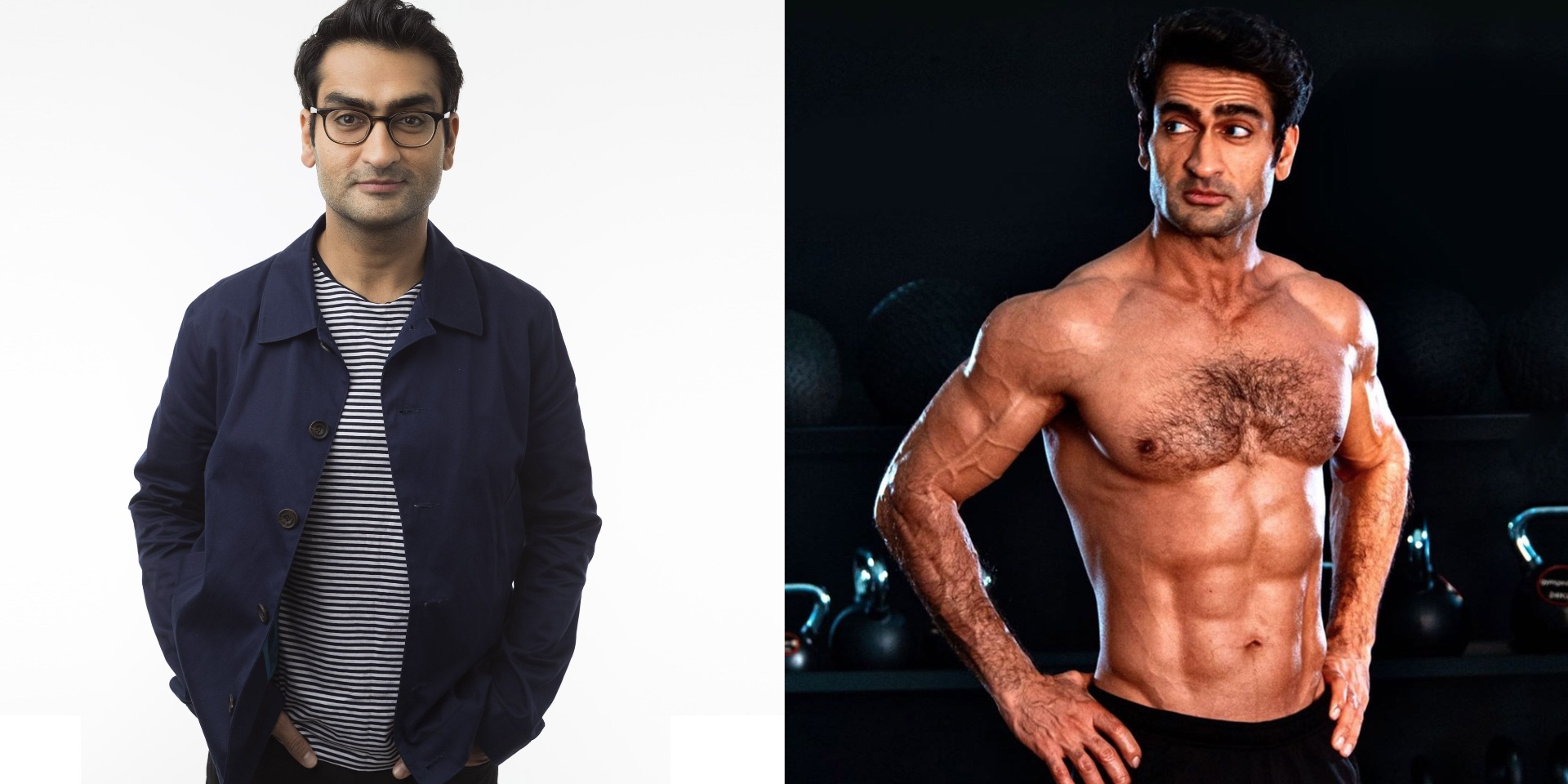 In 2014, Kumail landed his first major role on HBO's Silicon Valley.
Now, he has been cast in Marvel's The Eternals – 'breaking the internet' after sharing photos of his transformation for the role.
Harry Styles
Can you believe, it's already been a full decade of having Harry Styles in our lives? Styles was also part of the boy band One Direction. Thanks to his incredible talent and charm, he made a name for himself as a part of One Direction.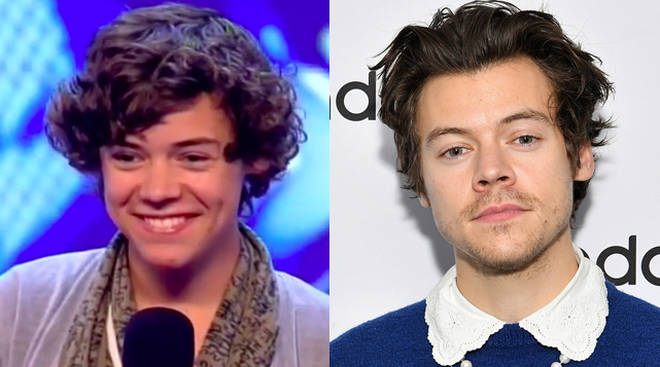 The boy band split in 2015, and since then Harry Styles has been creating hit songs on his own.
Apart from his musical career, Harry Styles' style has also evolved massively over the years. Recent photoshoots and magazine spreads have earned him a reputation as being a token of androgyny and breaking the rules of what's acceptable in men's fashion.
Shia LaBeouf
In 2010, 24-year-old Shia LaBeouf had already starred hit movies like Transformers and Indiana Jones. However, cracks began to show soon in the life of the hottest young actor of Hollywood at the time.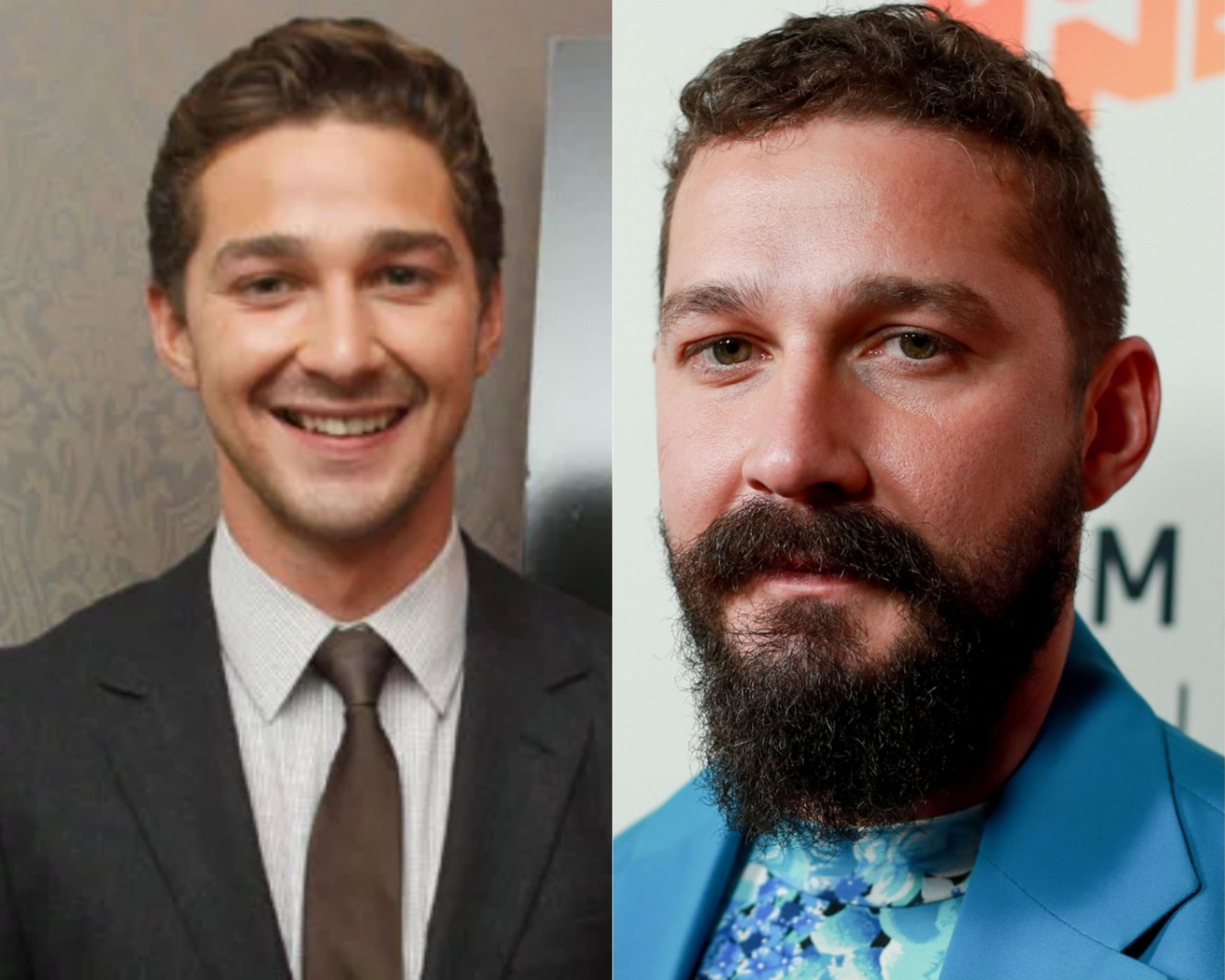 In the 2010s, LaBeouf was arrested for disorderly conduct in 2014 and for a profanity-filled rant in 2017. He is now facing charges from his former girlfriend FKA Twigs for his part in creating an abusive relationship.
Career-wise, LaBeouf released a semi-autobiographical movie titled Honey Boy, which has a 93% rating on Rotten Tomatoes. Additionally, there has also been news about Shia starring as Iceman in the MCU.
Nicki Minaj
Nicki Minaj was one of the very few mega-successful female rappers back in 2010. With several inescapable songs like "Super Bass" and "Moments 4 Life" she soon became the ultimate Queen of Rap, and not to forget there was speculation that she and Drake were dating.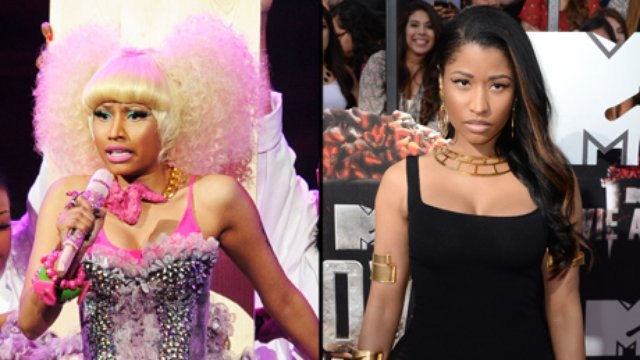 In 2021, she is still rapping but she surely has lost her place as the Queen of Rap. However, she surely gave rise to other female rappers including Cardi B, and Doja Cat among others.
Minaj is now married to her husband Kenneth Petty and is a mother to a baby boy born in September of 2020.
Kristen Stewart
Kristen Stewart was best known for her role as Bella Swan in the Twilight series and for dating her co-star Robert Pattinson.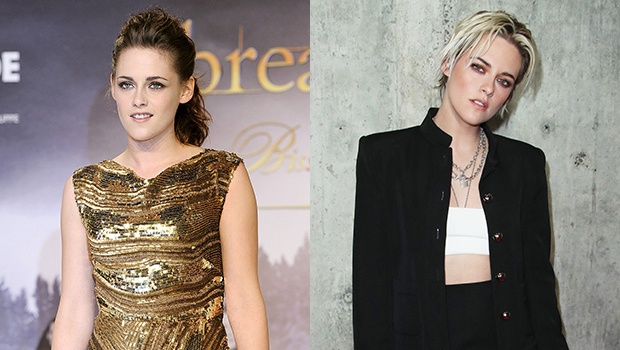 She was also the highest-earning actress in 2010 and 2012.
Today, Stewart has embraced her queer identity, chopped off her signature brown hair and dyed it platinum blonde, and began appearing in indie movies.
Jonah Hill
Before transitioning into a fashion icon, director, and dramatic actor, actor Jonah Hill rose to fame weighing around 250lbs.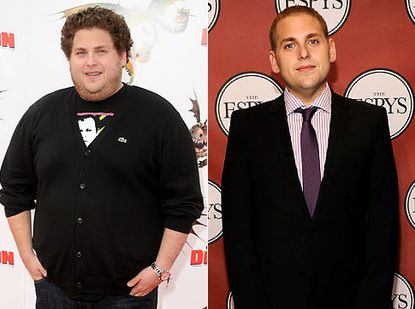 But these days the Hollywood star is sporting a new physique thanks to a tremendous weight loss.
Bruce Jenner aka Caitlyn Jenner
Of all the people on the list, Caitlyn Jenner has undergone the most radical transformation of all.
Caitlyn Jenner formerly presented as a man named Bruce Jenner, famous for his gold medal win for the USA in Decathalon, as well as being the patriarch of the Kardashian-Jenner clan.
Ten years after 2010, Jenner is now a proud transgender woman who advocates for the community and has political aspirations.
Zendaya
Zendaya, now 24, has truly taken the world and Hollywood by storm over the past decade.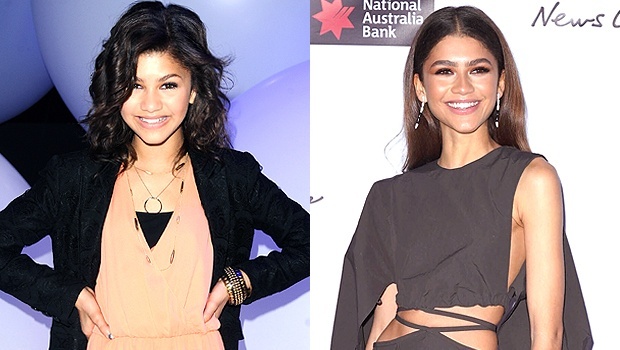 In 2010, Zendaya had just landed the role that jump-started her acting career in Disney's Shake It Up! alongside pal and future superstar Bella Thorne.
Today, the actress has successfully made a name for herself and apart from acting career, she is equally devoted to the music industry. Zendaya released her first self-titled album in 2013.
Chris Pratt
Lovable goof Andy Dwyer from Parks and Recreation was Chris Pratt's main aesthetic back in 2010.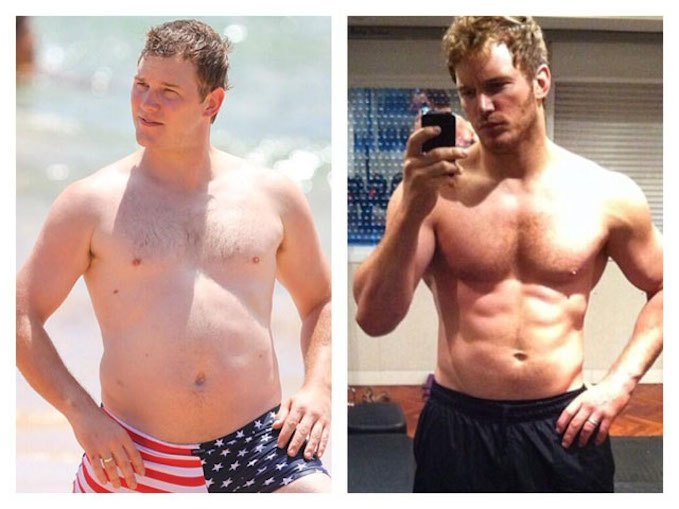 But 10 years later, Pratt is fit and jacked for his roles in Guardians of the Galaxy and numerous other superhero franchises.
The Bottom Line
These transformations have been wild over the past 10 years. From teen idols and small names on-screen to health issues, weight losses, royal titles, and superstardom, these celebrities have had major changes in the past decade.