Black Clover Episode 50 Spoilers and Release Date
Hello, everyone! In this post, I'll be talking about Black Clover Episode 50 spoilers and release date. As you all know this article contains major spoilers, therefore I suggest you should leave before you get spoiled. If you don't mind being spoiled you can continue on this article. Enjoy!
Black Cover Episode 50 Release Date
The official release date of the Black Clover Episode 50 is 18th September 2018.
Black Clover Summary
Asta and Yuno were abandoned in the same church when they were babies during an attack on their village. They grew up in that church with other children and the Father and the Sister of the church. Magic is the most vital requirement in this world and everyone has some type of it except for Asta. On the other hand, Yuno has great control over his magic and everyone has expectations of him. So to compensate for it, Asta trains physically. After reaching a certain age of 15, all kids are awarded grimoires. Usually, everyone gets a three-leaf clover grimoire, so when Yuno acquires a four-leaf clover grimoire, everyone is shocked. On the other hand, Asta is not able to acquire one because of his lack of magic but in spite of being made fun of his steel-like determination never wavers. Later that day, Yuno is attacked by someone who wants to get hold of the very rare four-leaf grimoire and sell it. To protect him Asta releases his power and summons a five-leaf grimoire, an unheard of and dark grimoire(black clover). On that day they promise one another that they will become the Wizard King. To accomplish this mission, they set out into the world and the story leads onto them getting into separate squads of Magic Knights and establishing a healthy competition to try to become the Wizard King.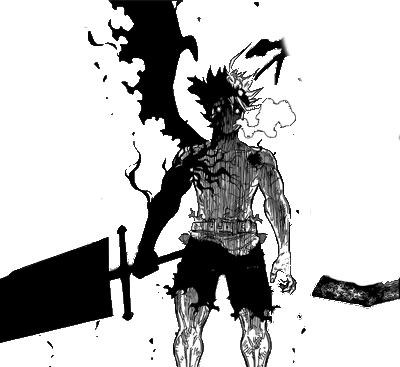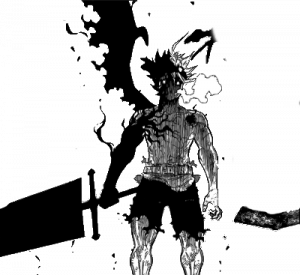 Black Clover Chapter 50 Spoilers
The Seabed Temple Arc comes to an end here as Asta has defeated Vetto, one of the leaders of Eye of The Midnight Sun. In doing so, Asta unleashes his power, as Vetto mentioned, a demon that kills despair itself. Vetto cannot be defeated by any means however and so Captain Yami arrives and using a new spell, slices Vetto in half. In episode 50 we will see the priest of the temple give the magic stone to Black Bulls. Kieta and Kahono will be healed properly and will again be able to pursue their dreams of singing and dancing, respectively. The whole incident will be reported to the kingdom and because this task was personally given to Black Bulls by the Wizard King, they might win stars for the squad and their positions/levels might be upgraded.  
The writer of the story "Black Clover Episode 50 Spoilers and Release Date" is Gitanjali Mishra. Connect with her on Facebook.