Are you looking for something interesting to watch on Netflix this weekend? Looking for a movie that features cats? Then The Cat Returns will have you covered, leaving you amused for the moment.
This show was directed by Hiroyuki Morita of Studio Ghibli and released on July 19, 2002. This is actually the only movie to be directed by Morita. The film is an early spin-off of Yoshifumi Kondô's Whisper of the Heart.
The film introduces a new character named Haru, a clumsy teenage girl who is always late for school and embarrassed around her crushes. Read on to learn more about The Cat Returns.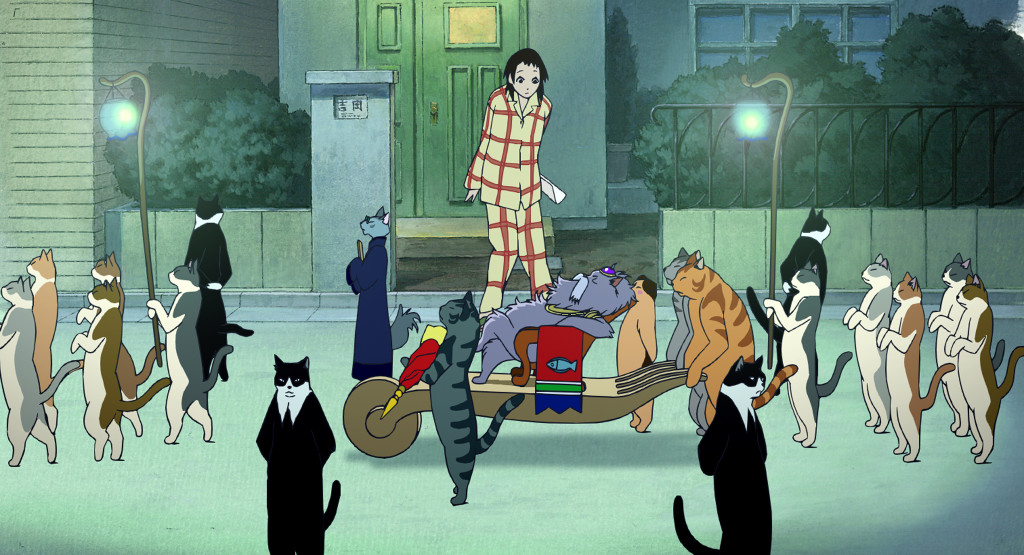 Origin of The Cat Returns
In the Studio Ghibli canon, The Cat Returns is the most Disney-like movie: crazy sidekicks and dashing noblemen. Like in many Disney movies, it's also about "believing in yourself," a recurring idea.
Both as a spin-off from the previous Studio Ghibli film Whisper of the Heart and as an adaptation of a Japanese comic, the film has a rather unique origin.
The origin probably explains why the story looks a bit like cotton candy. It's delicate, easy to consume, but appreciated by kids and adults alike.
Also noteworthy is The Cat Returns was not directed by any of the co-founders of the studio, Hayao Miyazaki or Isao Takahata. You can watch it on Netflix.
Overview of the Show
Haru is a relatively average student in high school who displays exceptional compassion in saving a cat from an imminent vehicle. To her shock, she is thanked by the cat itself.
Actually, the rescued cat is a prince of the Cat Kingdom, and his father, the Cat King, demands that Haru be kidnapped as his son's bride. There are a few instances of danger, but any severity is strongly offset by the cartoonish style.
Sword fights, a momentarily tense near-car crash, and cats thrown out of high windows bring the action to the forefront. Then an explosion/collapse of the tower and Haru crying as she falls makes it all a little heart-thudding.
Haru survives and recovers not only her humanity, but her self-confidence, with the help of dashing Baron, sourpuss Muta, and cackling Toto.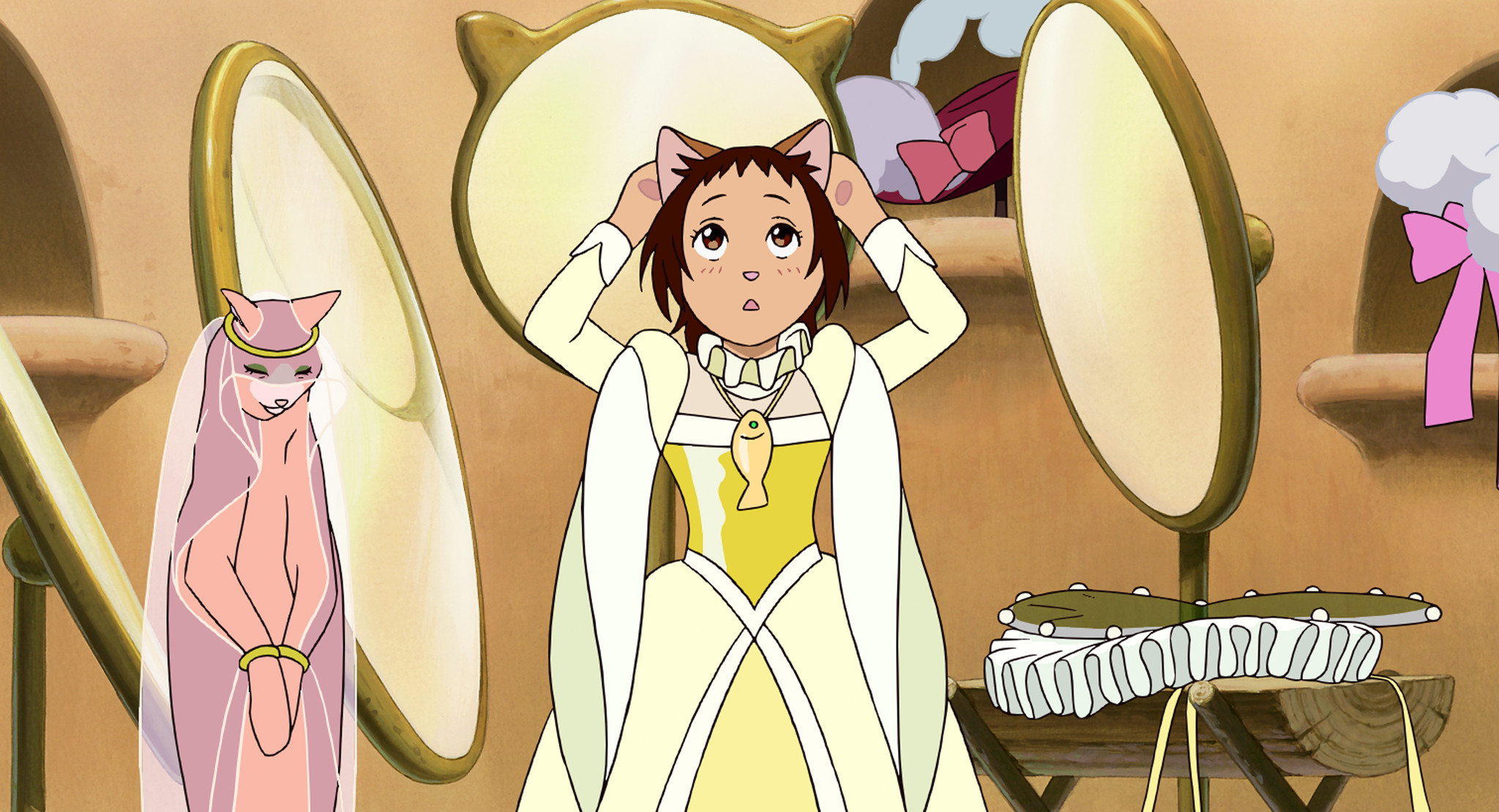 Main Characters
Haru
At the beginning of the film, she's stubborn, lazy, ditzy, and awkward. But she is brave, wise, and positive by the end of the movie. It's safe to conclude that after her return from the Cat Kingdom, she changed a great deal.
She is wishy-washy with the simple-hearted Natoru about several things that trigger misunderstandings, which gets her into trouble right away.
Even though she is clumsy, because of her honesty and cooperative nature, humans, and cats like her.
Baron Humbert von Gikkingen
Known simply as The Baron, he is a (living) image of a completely dressed (including a top hat and shoes) anthropomorphic cat. He comes to life at night. The owner of an antique shop called Shiro Nishi owns him.
In the Cat Bureau, The Baron works. He helps Haru Yoshioka, along with Muta, when she is inadvertently brought into the Cat Kingdom.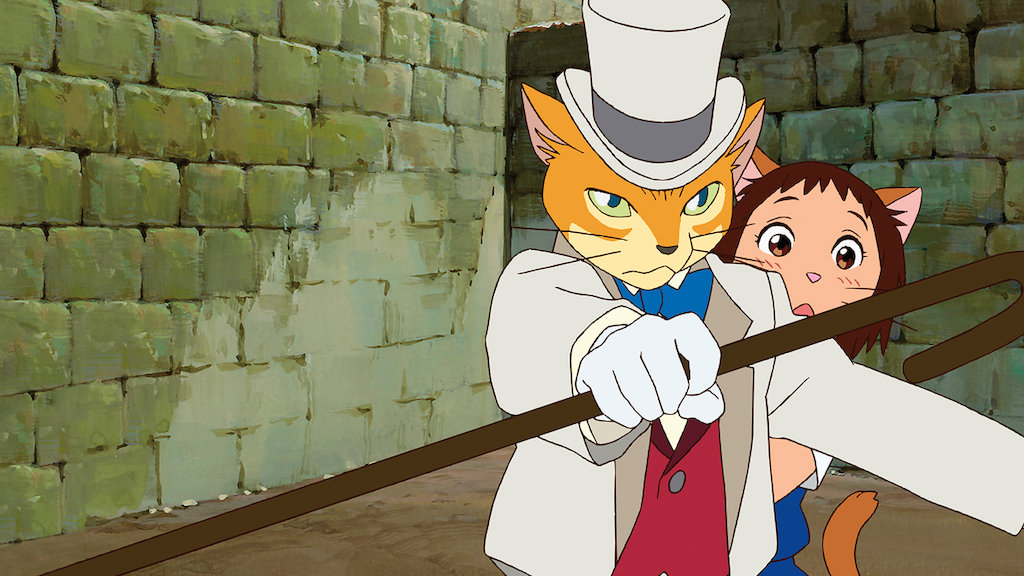 Muta
Smug and grumpy, Muta is known for his uncontrolled sense of sarcasm and dismissiveness for his companions and people in general. He is also known to have an immense appetite.
He gradually warmed up to Haru, whom he admired for standing up for herself, despite his seeming disregard. He later helped her escape from the Cat Kingdom, which showed his admiration was real.
Conclusion
The Cat Returns on Netflix could be just the answer if you are looking for something fun and fresh to watch. Just go to Netflix and search for the movie title, and you are good to go! This is a film for all, especially for cat lovers.