Game of Thrones (GOT) is a binge-worthy Fantasy-Drama series by HBO that held the world's attention from 2011 to 2019. Based on George R.R Martin's book series 'A Song of Fire and Ice,' Game of Thrones was nominated for 632 awards and won 386 of them, including the Prime Time Emmy Awards for Outstanding Drama Series in 2019.
In 2021, HBO announced a new show based on Fire & Blood, another George RR Martin book. They said the show is titled 'House of the Dragon' and will be released on digital platforms on August 22, 2022. As we look forward to a historic premiere, we take a look at 15 Game of Thrones actors and how they're doing ten years later.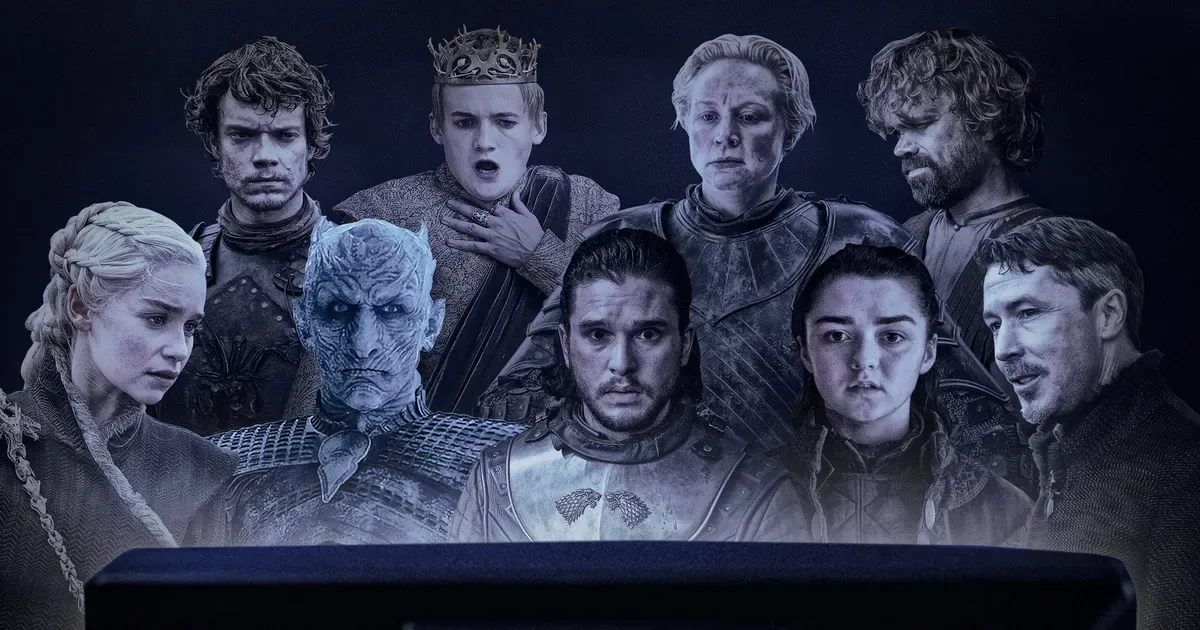 Peter Dinklage as Tyrion Lannister
Peter Hayden Dinklage wasn't as famous before his appearance as Tyrion Lannister. He became a sensation in the hit TV series with his witty comments and unusual charisma.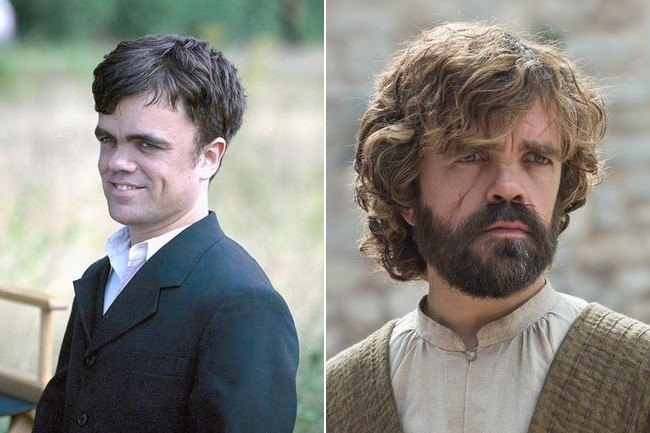 Since GOT ended, Peter has starred in Cyrano (2021), I Care A Lot (2020), and was the voice of Phil Betterman in The Croods: The New Age (2020).
In addition, he was Executive Producer for My Dinner With Herve (2018) and played the lead role. His work as an executive producer earned him an Emmy nomination.
Lena Headey as Cercei Lannister
If you ask about the top villains from TV, Cercei Lannister has to be on that list. Lena Headey played her role so well that fans loathed and loved her character.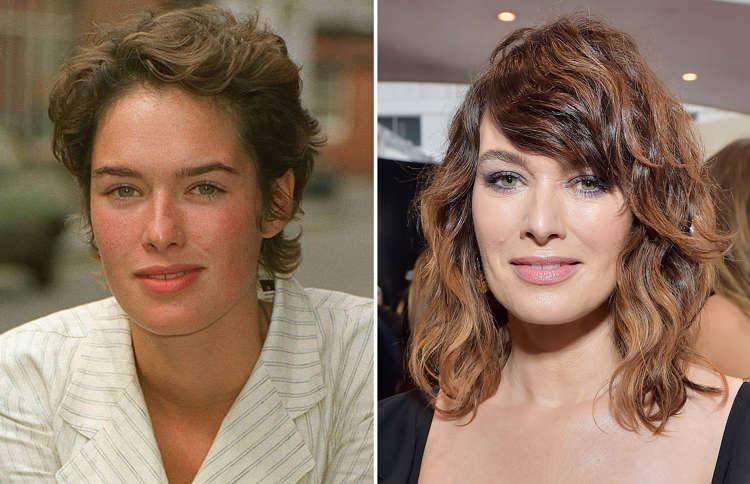 Having performed excellently as Cercei, the star received nominations for one Golden Globe and five Emmys.
While she filmed GOT, Lena acted in various projects like 300: Rise of an Empire (2014), The Purge (2018), and Pride and Prejudice and Zombies (2016). Most recently, she was in Gunpowder Milkshake (2021) as Scarlet.
Emilia Clarke as Daenerys Targaryen
Emilia Clarke shot into the world spotlight during her role as Daenerys Targaryen. She was nominated for Outstanding Supporting Actress in a Drama Series not once but three times.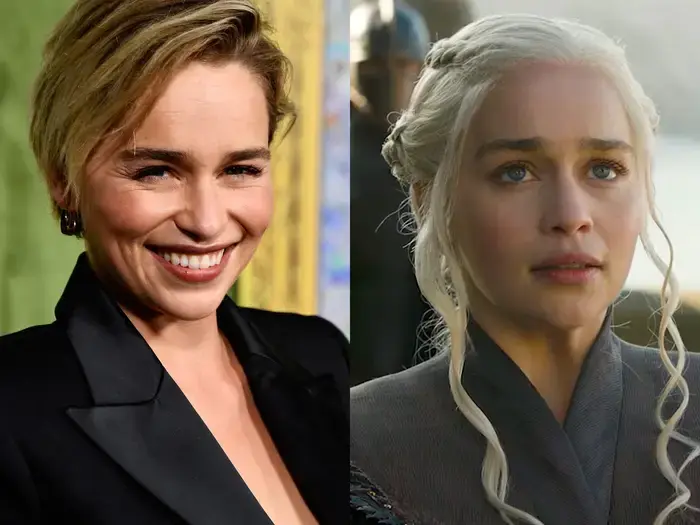 Emilia is also famous for her role in the 2016 film, Me Before You. She also starred in Last Christmas (2019), Terminator Genisys (2015), Murder Manual (2020), and The Amazing Maurice (2023). Beyond acting, Emilia was appointed a brand ambassador for Clinique in 2020.
Aiden Gillen as Lord Petyr 'Littlefinger' Baelish
To fans of The Wire, Aiden Gillen is no stranger. But, like some other Game of Thrones actors, he had an established career well before filming the series.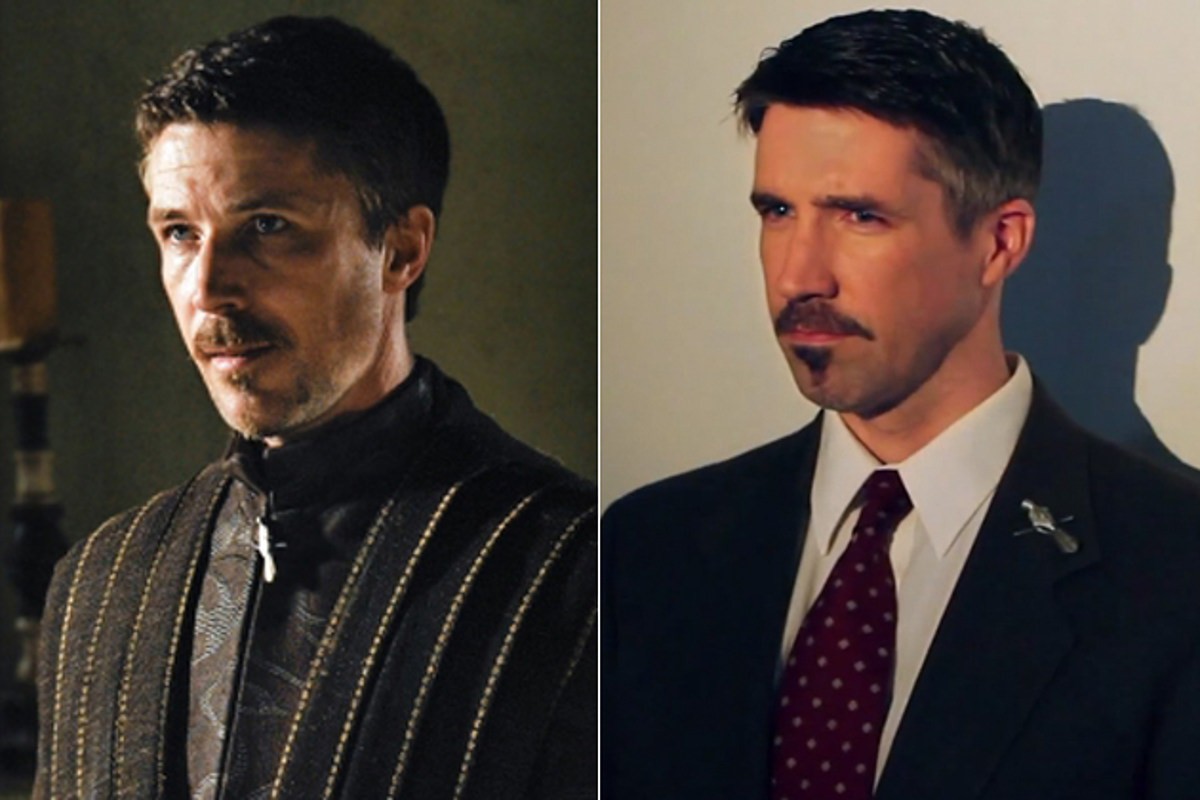 Acting as Lord Petyr Baelish, he quickly grew in fame and was cast in other popular series like Peaky Blinders.
Aiden's most recent screen appearance is Mayor of Kingstown, Kin, and Those Who Wish Me Dead. He's currently partnered up with Irish Musician Camille O'Sullivan.
Kit Harrington as Jon Snow
The bastard son of Eddard Stark, Kit Harrington, grabbed millions of viewers' hearts and that of his wife. Kit met his co-star turned wife, Rose Leslie, on the set of Game of Thrones.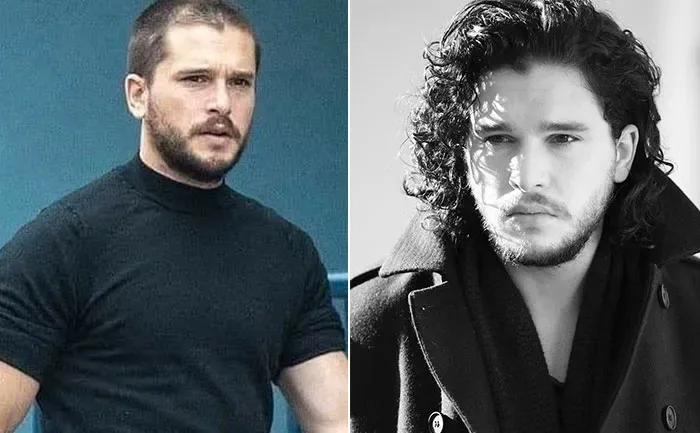 Two years after the series ended, Kit and Rose welcomed a baby boy into their family.
Most recently, Kit Harrington has been in the acclaimed Marvel film, Eternals as Black Knight. Before then, he was in Modern Family as Michael and The Death and Life of John F. Donovan as John Donovan.
Kristofer Hivju as Tormund Giantsbane
Besides being Tormund Giantsbane, Kristofer is also known for his role as Connor Rhodes in F8: The Fate of the Furious.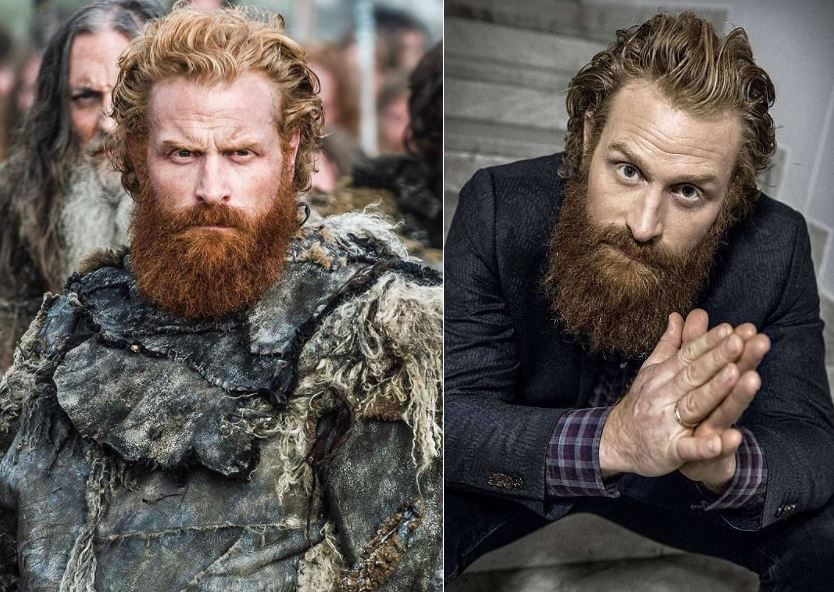 After being the loveable warrior and leader of the Free Folk, Tormund played the part of the twins in the Norwegian TV Series Twin.
He's been married to Gry Molvær Hivju since 2015, and they are co-hosts of the Ultimate Vikings competition. Kristofer and Gry have two children together.
Sophie Turner as Sansa Stark
People love Game of Thrones because it made stars out of its actors, including Sophie Turner. She made her acting debut with her role as Sansa Stark and was another character with whom fans had a love-hate relationship.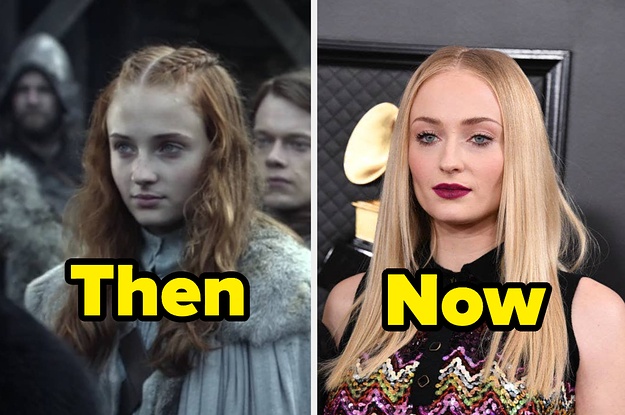 Her performance brought her a lead role in X-Men: Dark Phoenix(2019) and a supporting role in X-Men: Apocalypse (2016) as Young Jean Grey in both.
In 2019, she married Joe Jonas of the Jonas Brothers band. The couple is pregnant with their first child and didn't hesitate to flaunt it at the 2022 Met Gala.
Masie Williams as Arya Stark
Masie Williams was just 13 years old when she joined the Game of Thrones cast as Arya Stark. From the first season of the hit TV show, viewers watched Masie's character grow from the boyish little Arya into the wiser young woman in Season 8.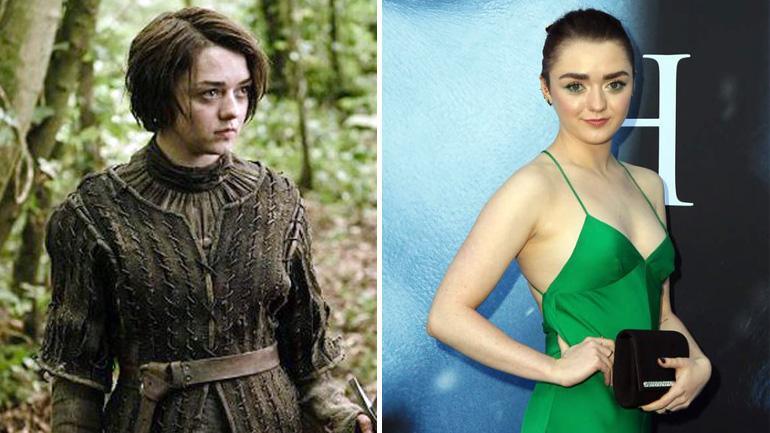 After the show ended, Masie Williams appeared in several movies, including The New Mutants(2020) as Wolfsbane, Two Weeks To Live (2020) as Kim, and The Owners (2020) as Mary.
In April 2021, Maisie was appointed as a Global Sustainability Ambassador for the fashion brand H&M. Game of Thrones was her acting debut.
Nikolaj Coster-Waldau as Jamie Lannister
Nikolaj Coster-Waldau already had an acting career since the 90s, having featured in several feature films, including Bent (1997) and Wildside (1998).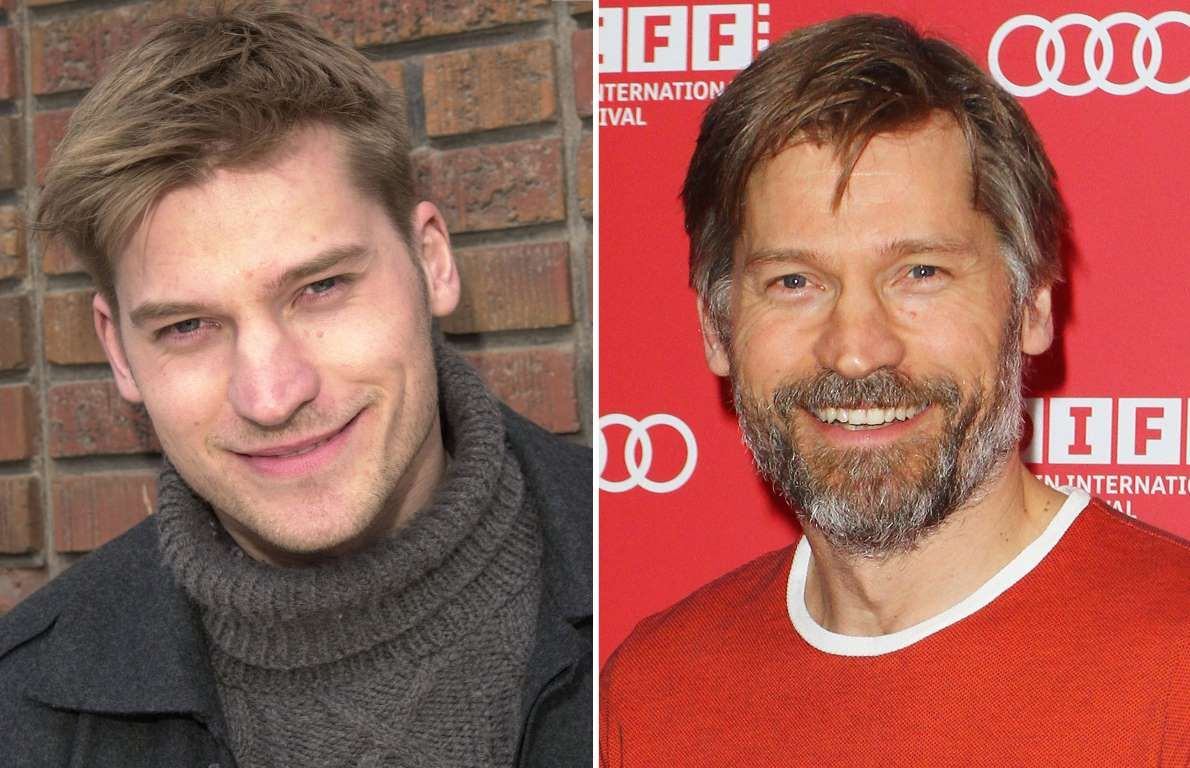 However, it wasn't until he snagged his Game of Thrones role as Jamie Lannister that he got into the spotlight.
Nikolaj's most recent career addition is Against the Ice. Originally a novel by Ejnar Mikkelson, the 2022 film was co-written by Nikolaj Coster-Waldau and Joe Derrick. Nikolaj also acted as the main character, Captain Ejnar Mikkelsen.
Iain Glen Sutherland as Jorah Mormont
Before Game of Thrones, Iain Glen had been famous for his role as Dr. Isaac in the Resident Evil franchise and Sir Richard on Downtown Abbey. However, fans loved him for the love and loyalty he showed Daenerys (Emilia Clarke).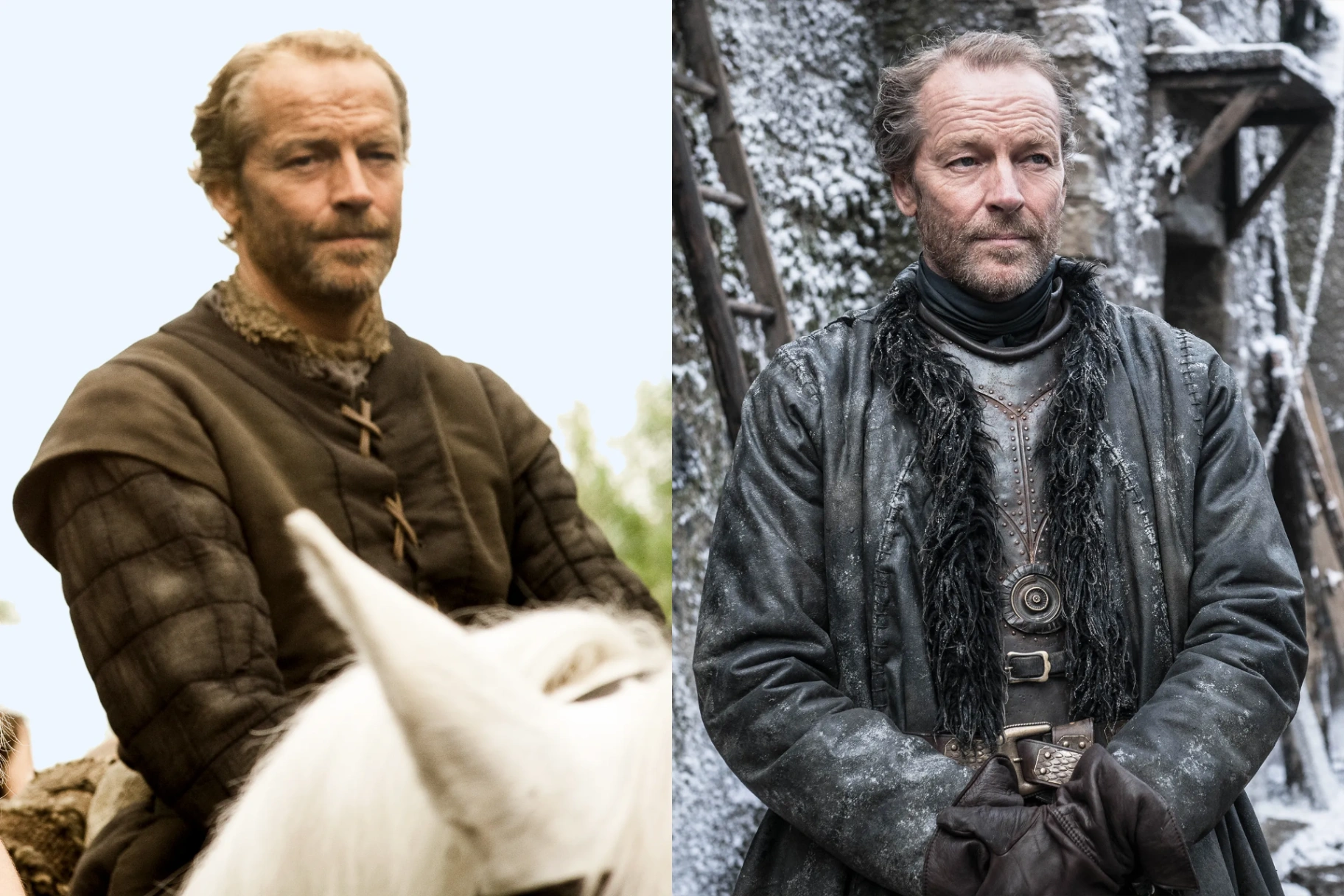 In 2018, Iain Glen joined the league of DC stars when he acted as Bruce Wayne (Batman) in the 2018 TV series Titans.
HAfter that, he was Gibson on Tides, a 2021 Sci-fi Thriller. He was also on a South African crime thriller series titled The Cane Field Killings airing on UK's Channel 4.
Isaac Hampstead Wright as Bran Stark
Although his character eventually rose to power, Isaac Hampstead as Bran Stark had one of the saddest yet inspiring journeys in Game of Thrones. While filming GOT, he featured in the Foals: Exit music video with Christa There.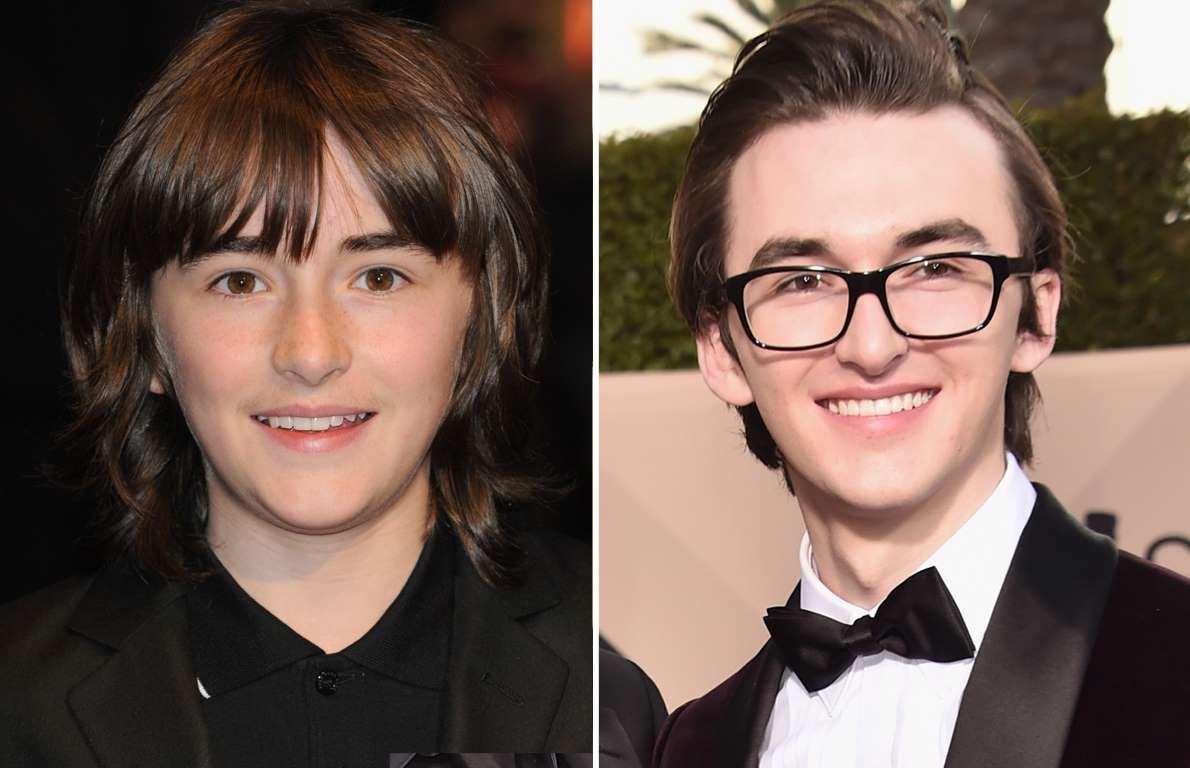 Isaac hasn't done much acting since he finished with Game of Thrones. His newest appearance was in the 2021 film Voyagers, where he portrayed the character Edward. The former child actor is currently at University College London studying Neuroscience.
Vladimir' Furdo' Furdik as The Night King
For his role as The Night King, Vladimir Furdik became one of the most popular villains on TV. Before putting on his Night King mask, Vladimir had been a renowned stunt performer and actor since the 90s.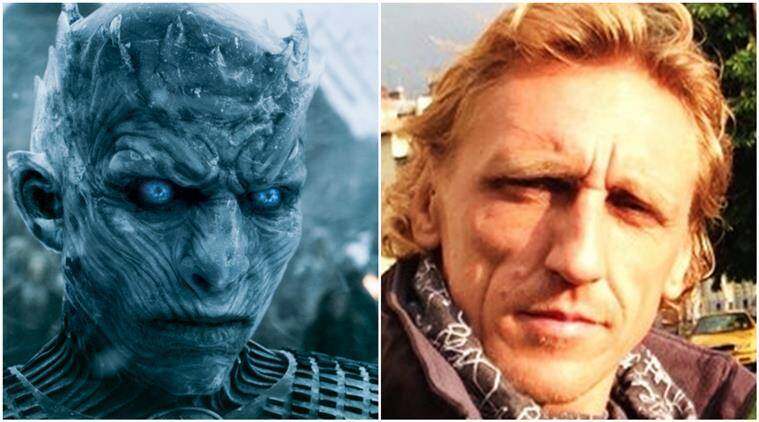 Vladimir's first credited role was as Prince Sigismondo in the 1995 show, The Dragon Ring. His most recent film credit was as a fight choreographer for Dampyr, a 2022 comic book adaptation.
Richard Madden as Robb Stark
Richard Madden's Robb Stark was the show's moral compass with his thirst for justice and noble attitude. However, Robb Stark's character strength was also the fatal flaw that caused his historic TV death.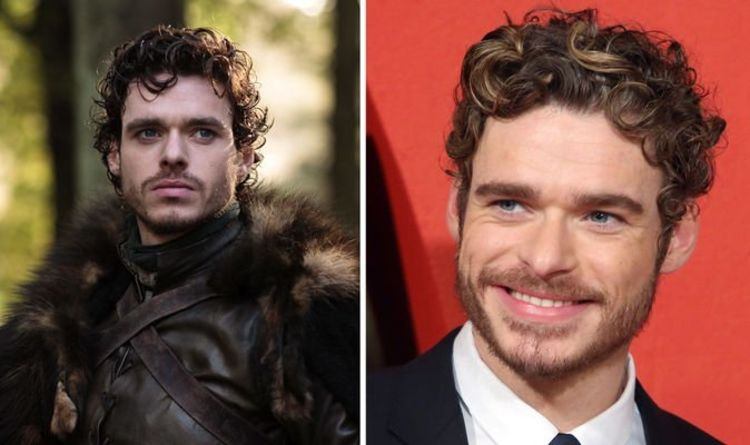 Richard Madden has been quite busy since he 'left' the Game of Thrones production set. He's acted as Ikaris in Marvel's Eternals (2021), John Reid in Rocketman (2019), and as the charming Prince Kit in Disney's Cinderella (2015).
In addition, Richard was awarded a Golden Globe performance as Sergeant David Budd on the BBC Political Thriller TV show, Bodyguard.
Gwendoline Christie as Brienne of Tarth
Taller than most, Gwendoline Christie gained some extra career heights once she debuted as Brienne of Tarth on the HBO series.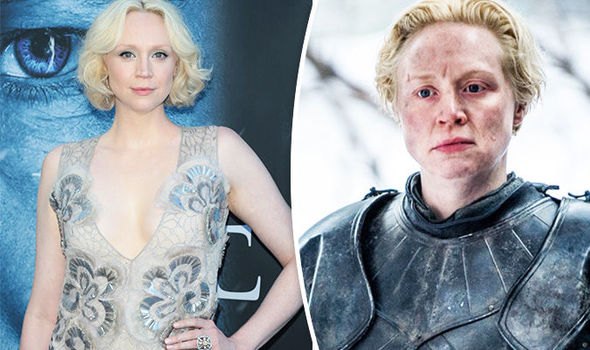 At 6'3, Gwen's Brienne was known for her size and manly features. This trait formed part of Brienne's character arc in her search for love and fulfilment of honour.
A year after her work with HBO, Gwendoline Christie was cast as Lucifer in the Netflix series adaptation of Neil Gaiman's DC comic titled The Sandman. Gwen is currently going strong with her partner Giles Deacon.
Carice Van Houten as Melisandre
Before being the priestess Melisandre, Carice Van Houten was already an acclaimed award-winning actress. So it came as no surprise when the Dutch actress and singer received a Primetime Emmy Award nomination for Outstanding Guest Actress in a Drama Series.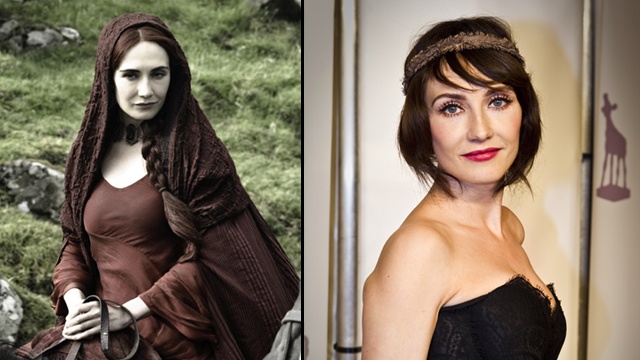 Since the fantasy TV show ended, Carice has appeared in titles such as Instinct (2019), The Affair (2019), and Lost Girls & Love Hotels (2020). Carice Van Houten is married to 'Brimstone' star Guy Pierce. A year after they became official, the couple had a baby boy.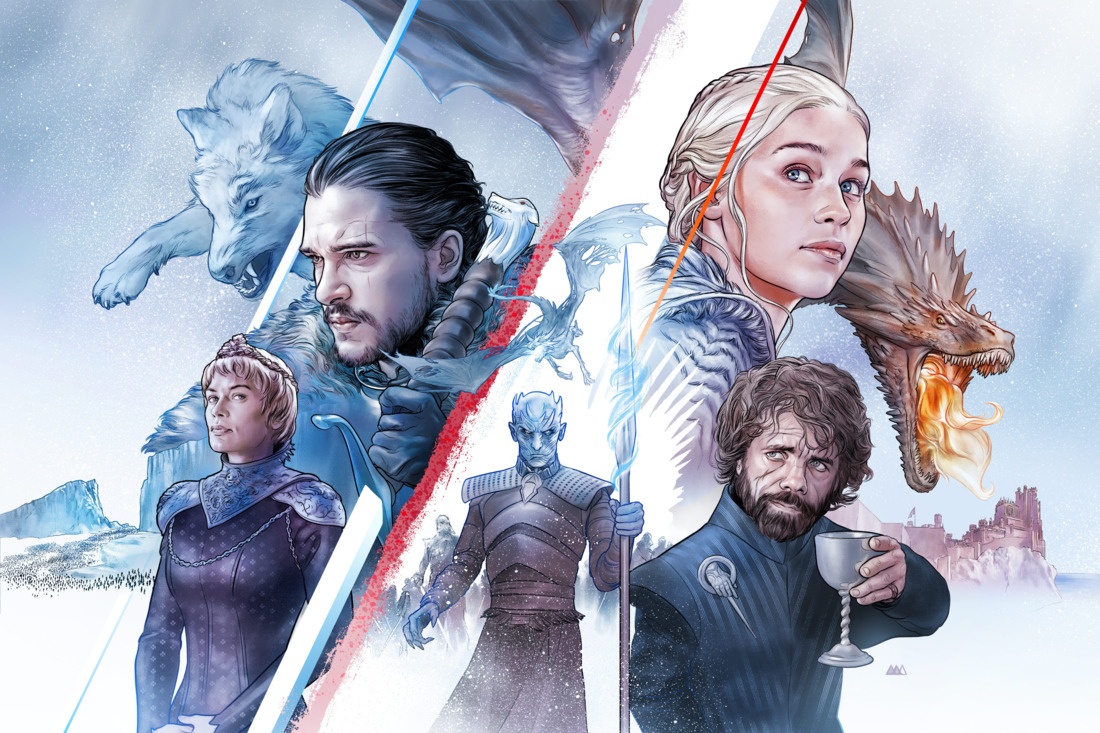 Conclusion
Game of Thrones ruled the screens and hearts of millions of viewers for years. So it wouldn't surprise you if you felt some nostalgia while reading about your favourite stars, who they were, and what they've been up to recently.
As the world prepares for House of the Dragon, we hope you'll love the actors and characters as your Game of Thrones favourites.