When talking about the most profitable businesses in the world, it is pretty hard to skip theme parks. Giants such as Universal Studios and Disney have been making billions a year through this market.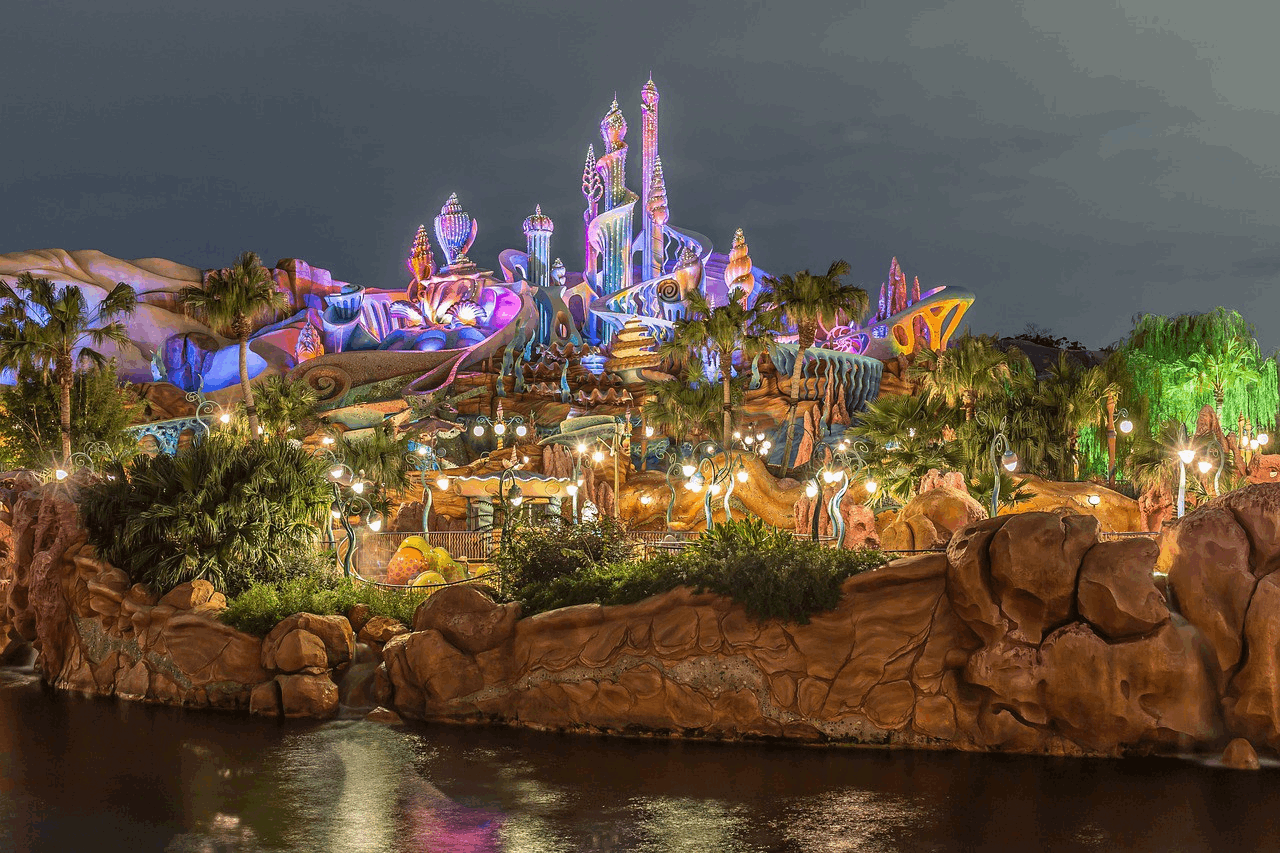 While the pandemic did slow down the growth in this industry, with fewer restrictions and reopening measures imposed, experts expect that the theme parks are bouncing back.  All this considered, we had some fun and created a list of the 10 largest theme parks using the number of annual visitors as the key factor. Let's get to it!
Magic Kingdom Park at Walt Disney World Resort (Orlando, USA)
If you know amusement parks, then you probably know that the Magic Kingdom Park can hold up to 100,000 visitors on daily basis. The average daily number of visitors for 2019 was 57,000, which counts to more than 20 million people for the whole year.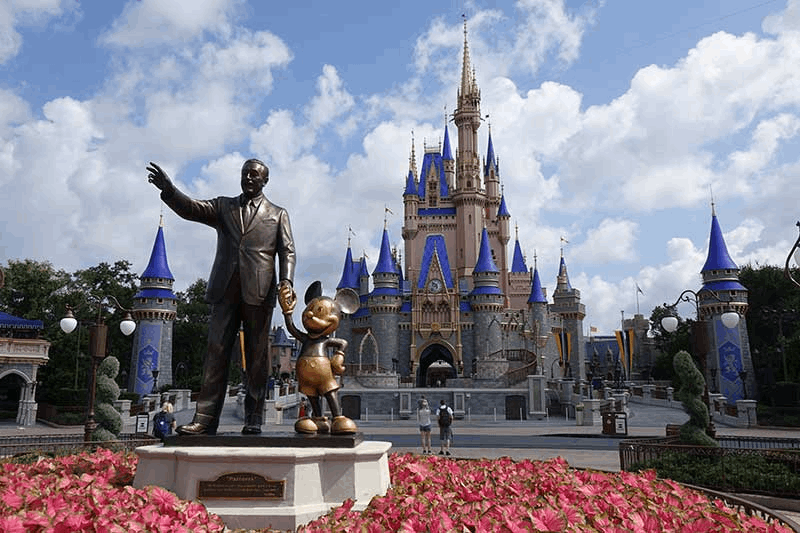 It first opened back in 1971, presenting 24 different attractions and offering affordable daily tickets for just a couple of dollars ($3.50). Today, the situation is much different as you need to pay $124 for a daily ticket and enjoy the 48 different attractions, including the Main Street USA and Cinderella's Castle.
Another astonishing factor on top of the 20 million visitors annually is that it spans across 142 acres which is almost double of the Disneyland Park in Anaheim (85 acres).
Disneyland Park (Anaheim, USA)
The park in Anaheim is the first Disney venue ever to open. It premiered back in 1955, with 18 attractions. It is said that Walt Disney personally monitored the construction of this themed site. In the last 65 years, it went through a series of renovations, with numerous new attractions such as New Orleans Square, Star Wars: Galaxy's Edge, and Mickey's Toontown witnessing their first premiere.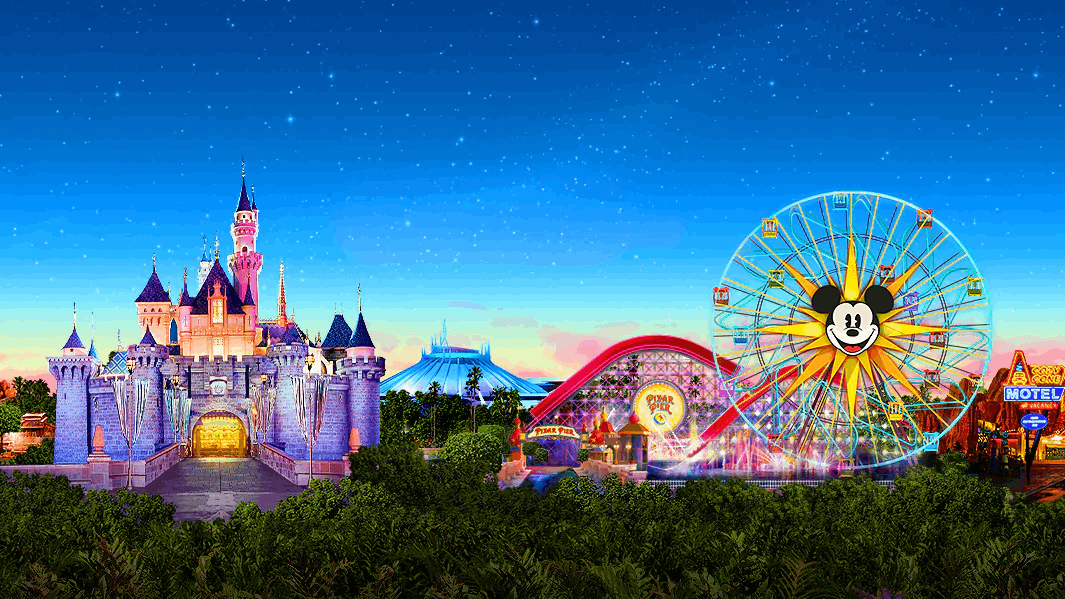 On top of all that, 2001 was the year in which Disney Adventure Park was opened. Today, it has more than 18 million visitors yearly, with the daily ticket set at $154. It is a fine price for the fact that you can enjoy more than 50 different attractions.
The most impressive part is that more than 800 million people have visited Disneyland Park since its first opening. The cost of the ticket back in 1955? Just $1.
Tokyo Disneyland (Tokyo, Japan)
One of the coolest outside-of-the-USA amusement parks has to be the one located in the Chiba prefecture of Japan's capital. It opened back in 1983, with its highlighting attractions being the Fantasyland, Westernland, Tomorrowland, Mickey's Toontown, and World Bazaar.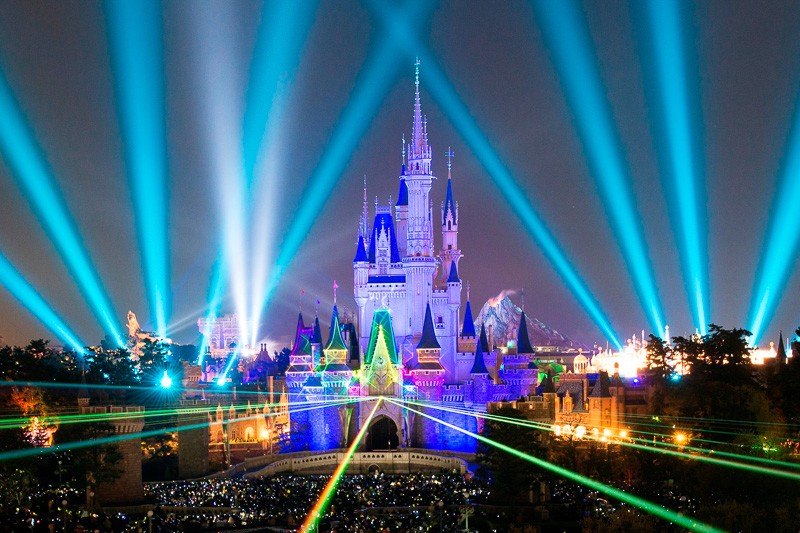 As one of the largest amusement parks globally, this venue is situated across 115 acres and has around 18 million visitors every year. It is pretty cool to know that the Disney company doesn't have complete ownership of this park but that it is run by the Oriental Land Company.
It closely resembles the amusement park in Orlando, Florida, as it was built with the same main attractions and is thus considered a sister park to the largest Disney-themed venue in the world.
Tokyo DisneySea (Tokyo, Japan)
Disneyland Japan isn't the only amusement venue that the Japanese can be proud of. The fourth park on our list is a sea resort that was opened back in September 2001, after years of construction and with more than $3.1 billion invested in the process.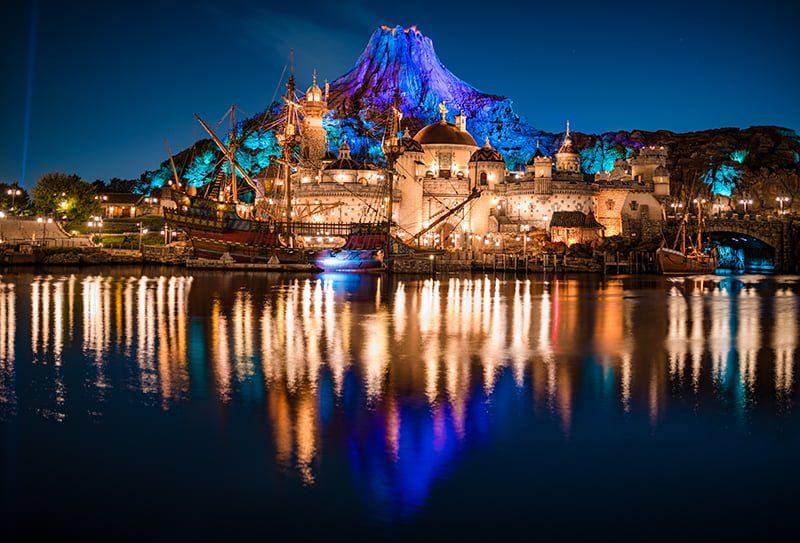 It is estimated to have more than 14.5 million visitors annually, and what is pretty impressive is that it had 11 million visitors just in the first year. The Tokyo DisneySea is the ninth oldest Disney-themed venue anywhere in the world.
It offers more than 29 different attractions, including the Arabian Coast, Port Discovery, Mysterious Land, Mermaid Lagoon, and many more. To access all of the different sites, you would need to get a daily ticket that costs around $80.
Universal Studios (Osaka, Japan)
It is not only Disney that recognizes the huge potential that Japan holds when it comes to amusement parks. First opened back in March 2001, the Universal Studios park in Osaka had more than 11 million visitors in 2001 only. Since then, it has witnessed exponential growth, and today it is visited by more than 14 million every year.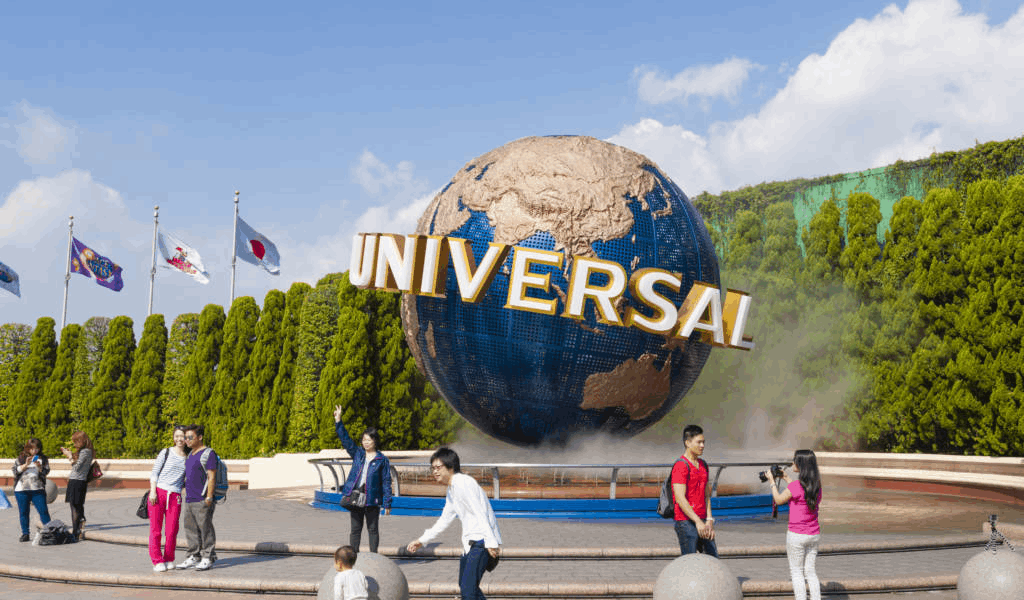 The Hollywood Dream roller coaster and the 4K3D Amazing Adventures of Spiderman ride are among its most impressive attractions. On top of all that, the park offers the Wizarding World of Harry Potter, which is expected to yield more than $50 billion by the end of 2024.
Yes, the pandemic did land a huge strike at the Universal Studios and the whole theme-park world, but after a second shut down in April 2021, it is expected that this venue reopens to continue its substantial growth in the upcoming months.
Disney's Animal Kingdom at Walt Disney World Resort (Orlando, USA)
As the largest theme park anywhere in the world, covering an area of just below 600 acres, Disney's Animal Kingdom experienced huge success throughout its 23 years of existence. It opened on Earth Day back in 1998, and since then, the wild rides and live animal venues have been a huge attraction to more than 13.5 million people yearly.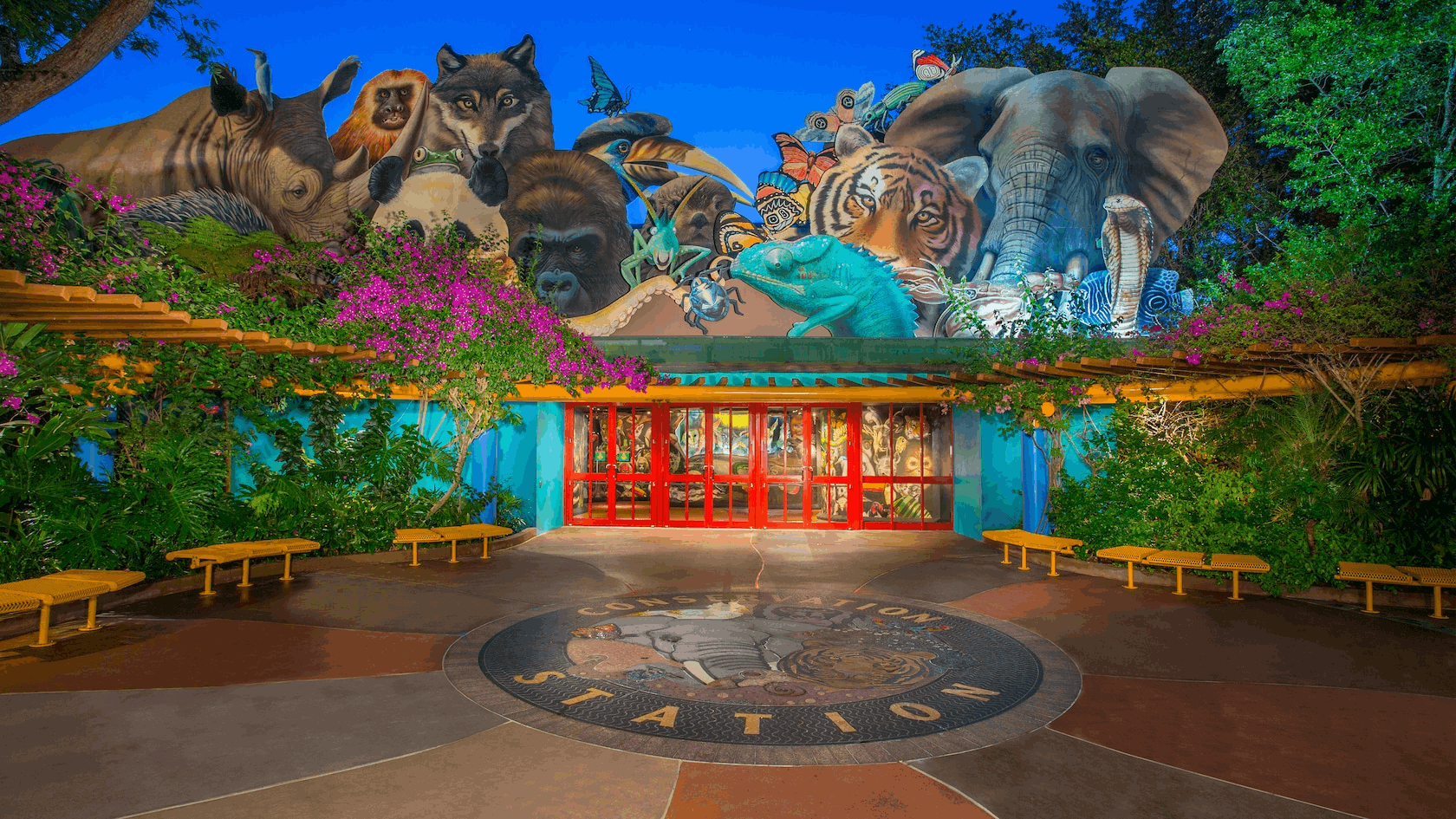 One interesting fact is that it is the 4th and most recent Disney-themed amusement park to have opened in Florida. As the company's representatives claim, the main goal apart from impressing the visitors is to spread the word on animal conservation and environmental protection.
The most impressive attraction? The popular Tree of Life is the Baobab tree that is 145 years old. Along with that, 2000 live animals are situated in this extraordinary resort.
Epcot at Walt Disney World Resort (Orlando, USA)
When it comes to the amusement parks that are a part of the Walt Disney World Resort, Epcot ranks as the third-largest one. It has more than 12 million visitors every year, and the fact that it has been successfully running for the past 40 years makes it one of the most impressive venues globally.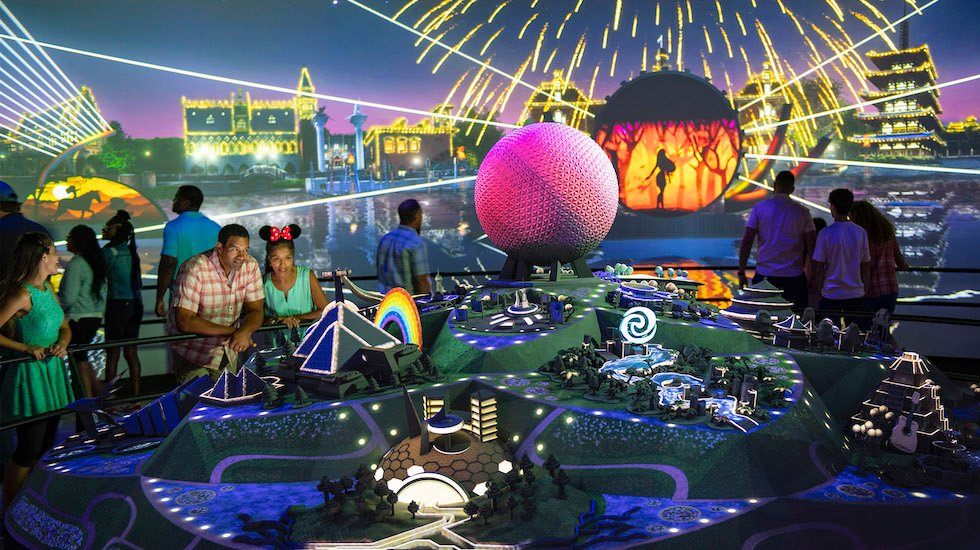 The main difference between it and other Disney-themed resorts is that it places its focus on technological innovations and international culture. The two main attractions are the Future World and World Showcase, both representing multi-ethnicity and covering themes of Mexico, Morroco, Japan, the USA, France, Germany, Norway, China, the UK, and Canada.
Also, if you are planning to visit Epcot, make sure to enjoy the Seas venue and take a stroll around the popular Land, which is a venue growing more than 35 tons of fresh food (vegetables and fruits) for the themed restaurants.
Chimelong Ocean Kingdom (Henqin, China)
As a part of the Chimelong International Tourist Resort and not owned by any of the international giants (Universal Studios, Disney), this Chimelong park is one of the most impressive themed venues out there. It opened back in 2014, and since then, more than 100 million people have visited it.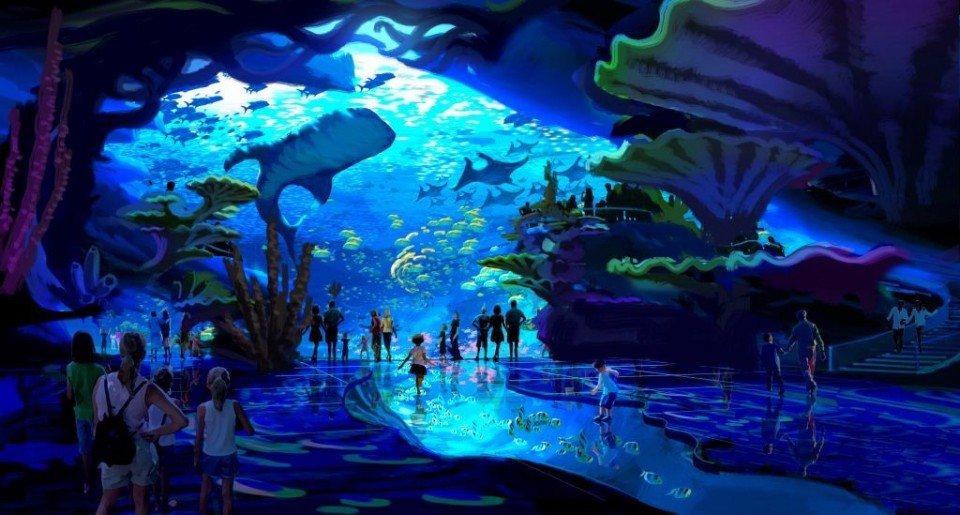 The number of 11.5 million visitors annually is pretty impressive, and it is not surprising why many call it "China's Orlando". Apart from the attractive rides and live animal exhibits, it is highlighted by an Orca breeding center and the largest oceanarium anywhere in the world.
There is a wide variety of venues that you should visit, including Mount Walrus, Hengqin Ocena, Amazing Amazon, Ocean Beauty, Dolphin Cove, and many more. Keep in mind that the daily ticket price is set at around $85.
Disney's Hollywood Studio at the Walt Disney World Resort (Orlando, USA)
As the third Walt Disney World Resort park opened in 1989, Disney's Hollywood Studio was a production and filming site for many years. Today, all that is left are film/music-inspired rides and Hollywood-themed exhibits.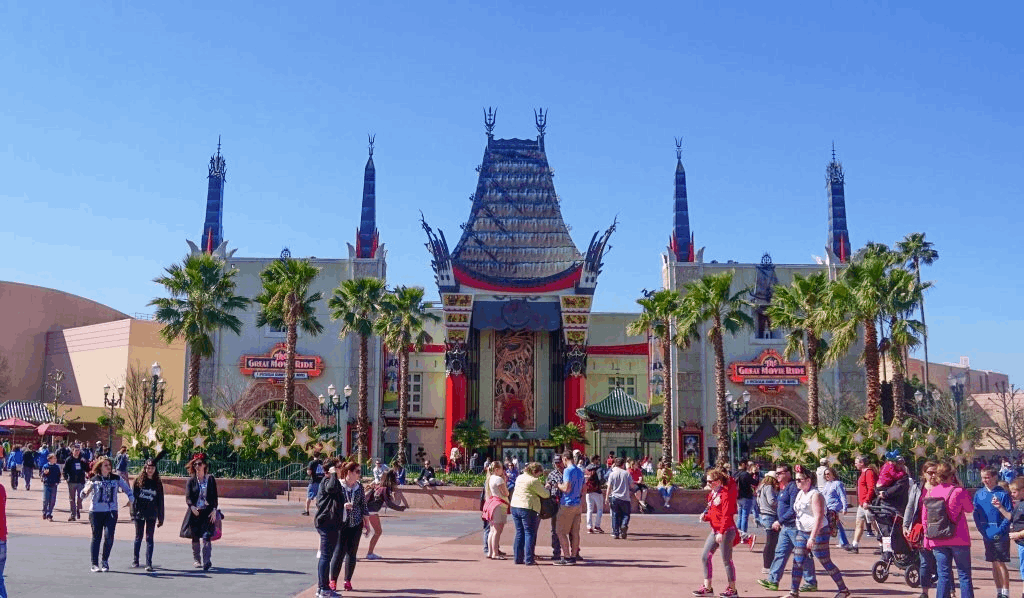 Still, that doesn't mean that this park has gone through losses. On the contrary, it has more than 11.4 million visitors yearly and spans 135 acres. It has witnessed massive growth throughout the past 3 years after Lighting McQueen's Racing Academy, Toy Story Land, and Star Wars: Galaxy's Edge was presented to the public.
Today, it stands as one of the most profitable amusement parks anywhere in the world, yielding just around $19 million of profit daily.
Shanghai Disneyland (Shanghai, China)
The Walt Disney Company and the Shanghai Group's combined project is estimated to have more than 11.3 million visitors annually, making an annual revenue of around $1 billion.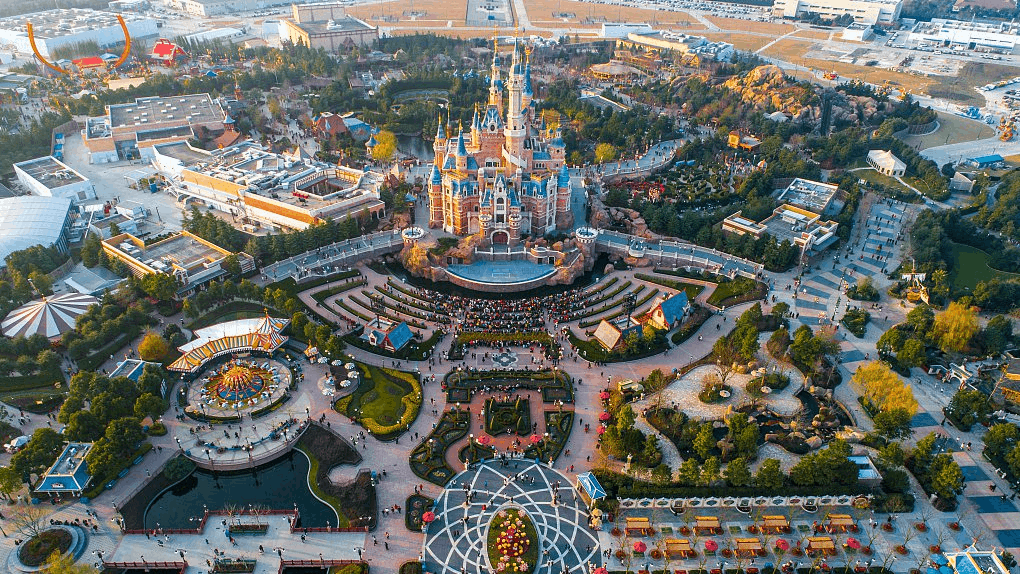 It opened back in 2016, after years of construction and more than $3.7million invested in the project. What it is most known for is the fact that Shanghai Disneyland is the first Disney-themed park in Mainland China.
Today, it is a part of the Shanghai Disney Resort and offers a wide variety of attractions and rides, including Mickey Avenue, Tomorrowland, Toy Story Land, Fantasy Land, Treasure Cove, and many more.
Summary
The millions of visitors and billions of dollars in revenue every year sound pretty impressive.
With that in mind, you won't be going wrong visiting any of the aforementioned theme parks as all offer spectacular rides and an opportunity to enjoy the world of fantasies, even if it is just for a single day.