Released on November 27, 2013, Frozen has become one of Disney's most popular releases. First of all, it is the magical finding-your-power kind of story. And Kristen Bell and Idina Menzel voiced the leading princesses of the film.
There are many things to enjoy in the "Frozen" film – crowd-pleasing sisterhood, cool fantasy, fairy-tale hi-jinks, and a really cute snowman. The icing on the cake, however, is the delicious music that rings supreme.
Although some of those songs get trapped in your mind, you don't kind of mind. Frozen songs are amazingly rich and complex. Indeed, there are loads of great songs in the film, and here are the top three.
Frozen Movie
Influenced by the Hans Christian Andersen fairy tale, The Snow Queen, Frozen is Disney Animated Canon's 53rd animated feature and is the fifth film in the Disney Revival Era.
The story revolves on courageous optimist Princess Anna who goes on a risky journey to save her kingdom from a spell her big sister, Queen Elsa, created.
Along the way, she partners up with a man who dislikes humankind, his trusty reindeer, and an enchanted snowman with dreams of experiencing summer. All the while, Anna's dashing fiancé, Prince Hans, has his plans for the queen and her kingdom.
Best Songs in the Frozen Movie
Here are the top three songs from the movie ranked starting from the best.
Let It Go
"Let It Go" might almost seem generic now due to how famous it became, but there's a justification for that. It seems overhyped because it was so great that people couldn't get enough of it.
Kristen Anderson-Lopez and Robert Lopez composed the music and lyrics. American actress and singer Idina Menzel performed the song as Queen Elsa in the film.
The song comes after a shunned Elsa flees Arendelle's kingdom shortly after the public discovers her ice powers. Elsa is still troubled in the beginning, but she learns that she no longer wants to hide her strong abilities.
She finally grows the strength to release all the pressures and worries she had been holding onto since childhood.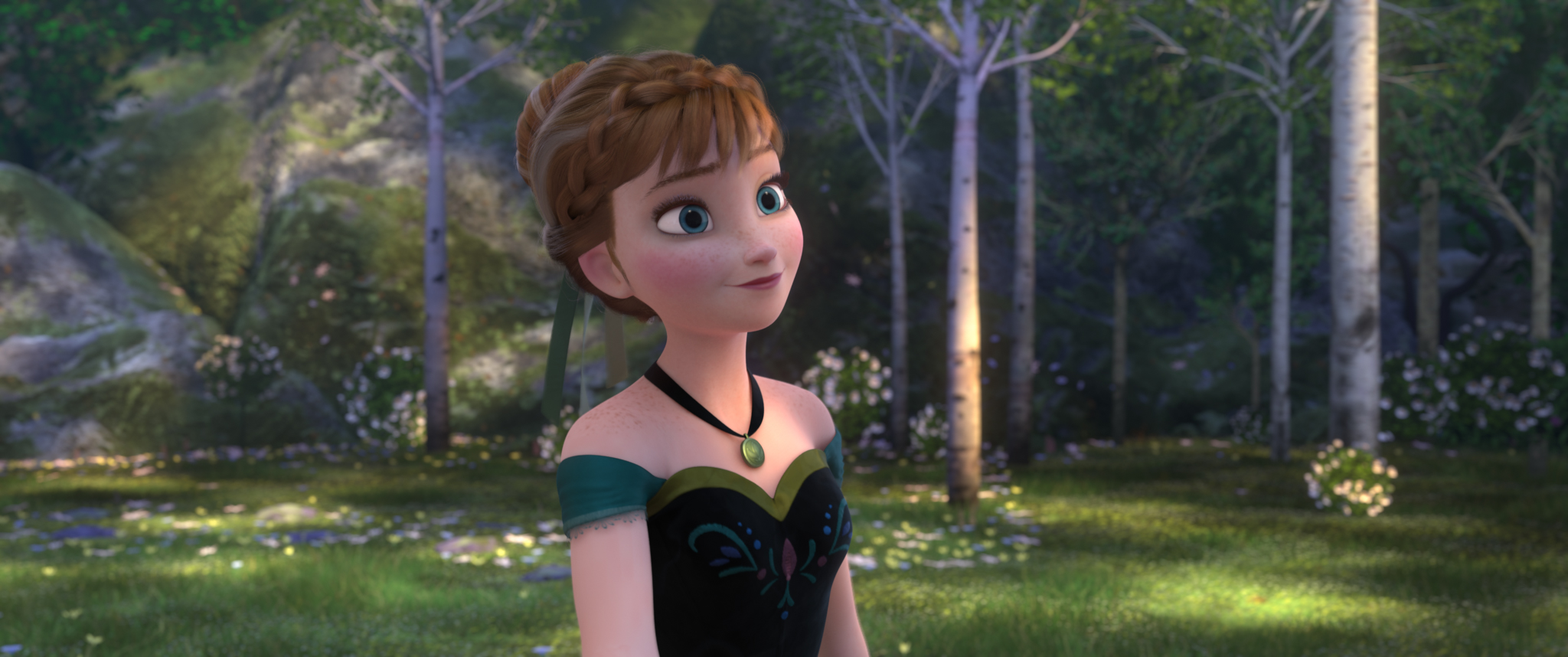 For The First Time In Forever
Second, we've got this song sung by Anna (Kristen Bell) and Elsa (Idina Menzel) and written by Kristen Anderson-Lopez and Robert Lopez. In Frozen, one of the plot's core elements is the tension and distance between Anna and Elsa.
The song reflects Anna's joy to see people again because of the coronation of her sister. It also reveals Elsa's fear of unintentionally exposing her ice magic abilities to all.
This song also points to the problems and challenges Anna faces, as well as the alienation she's faced with. It's a song of optimism that says a lot about her character and it's very catchy too.
Do You Want To Build A Snowman?
Love this song or hate it, it's one of the tracks most identified with Frozen. It is written by Robert Lopez and Kristen Anderson-Lopez and sung by Anna in three different ages of her life – when she is five, nine, and fifteen.
In the song, Elsa is persuaded by Anna to come out of her room so they can play outdoors. It's a song that mirrors the relationship between the two sisters and the dispute in that movie.
It doesn't only feature the incredibly cute kid versions of Elsa and Anna but at the same time it also manages to be uplifting and devastatingly heartbreaking.
Bottom Line
The Frozen movie has a wide variety of songs to it. Although everybody has their favorites, the above are favorites loved by the multitudes. They're cozy and lovely and make us feel safe these days.