Anyone who has spent a lot of time browsing through Disney+ knows there are some great oldies and newbies available. The service explores Disney's history, with launches dating back to the first half of the 20th century.
There's plenty of animal films as there should be for a studio recognized for its great family viewing. Of course, dogs and cats feature heavily, but there are also many movies about the much beloved horse.
For many decades now, Disney has been making horse movies, and there are undoubtedly many must-sees for equestrian film fans. Up next we're going to tell you about the best Disney horse movie and some honorable mentions.
Best Disney Horse Movie: Secretariat (2010)
Secretariat is a biographical film directed by Randall Wallace and co-produced by Mayhem Pictures and distributed by Walt Disney Pictures. It was released in 2010 and has earned favorable reviews ever since.
The film follows the life of the 1973 Triple Crown champion, thoroughbred racehorse Secretariat. The Secretariat has an A-list cast – Diane Lane plays the owner of the horse, Penny Chenery, and John Malkovich portrays the trainer, Lucien Laurin.
Secretariat is recognized as one of the most famous thoroughbred racehorses for winning the Eclipse Awards.
This famous speed demon is second to the only Man o' War in the National Museum of Racing and Hall of Fame listing of the greatest racehorses of the 20th century.
Most of the movie's emphasis is on its owner Penny who trusts in her steed when nobody else wants to. No motivational, inspiring cliché is left unturned here, but that can only be a positive thing in the world of horse cinema.
Honorable Mentions
Although the above is ranked as the best horse movie of all time, there are many others that came close. Up next we're going to tell you about those guys – they might not be first, but they're amazing in their own right.
Ready to Run (2000)
Have you ever thought of a horse listening to music while racing? Probably not, but it's a pretty epic story. Ready to Run highlights the story of a girl named Corrie, 14, who aspires to follow her late father's footsteps.
She wants to be a jockey, much to the disappointment of her mom (her father died while racing). Corrie helps her old faithful but anxious stallion TJ conquer his fear of racing with an interesting approach.
She puts headphones over his ears and plays awful anthemic soft rock to calm and encourage him. All is going well before TJ is charged with cheating. You'll have to watch the movie to find out more.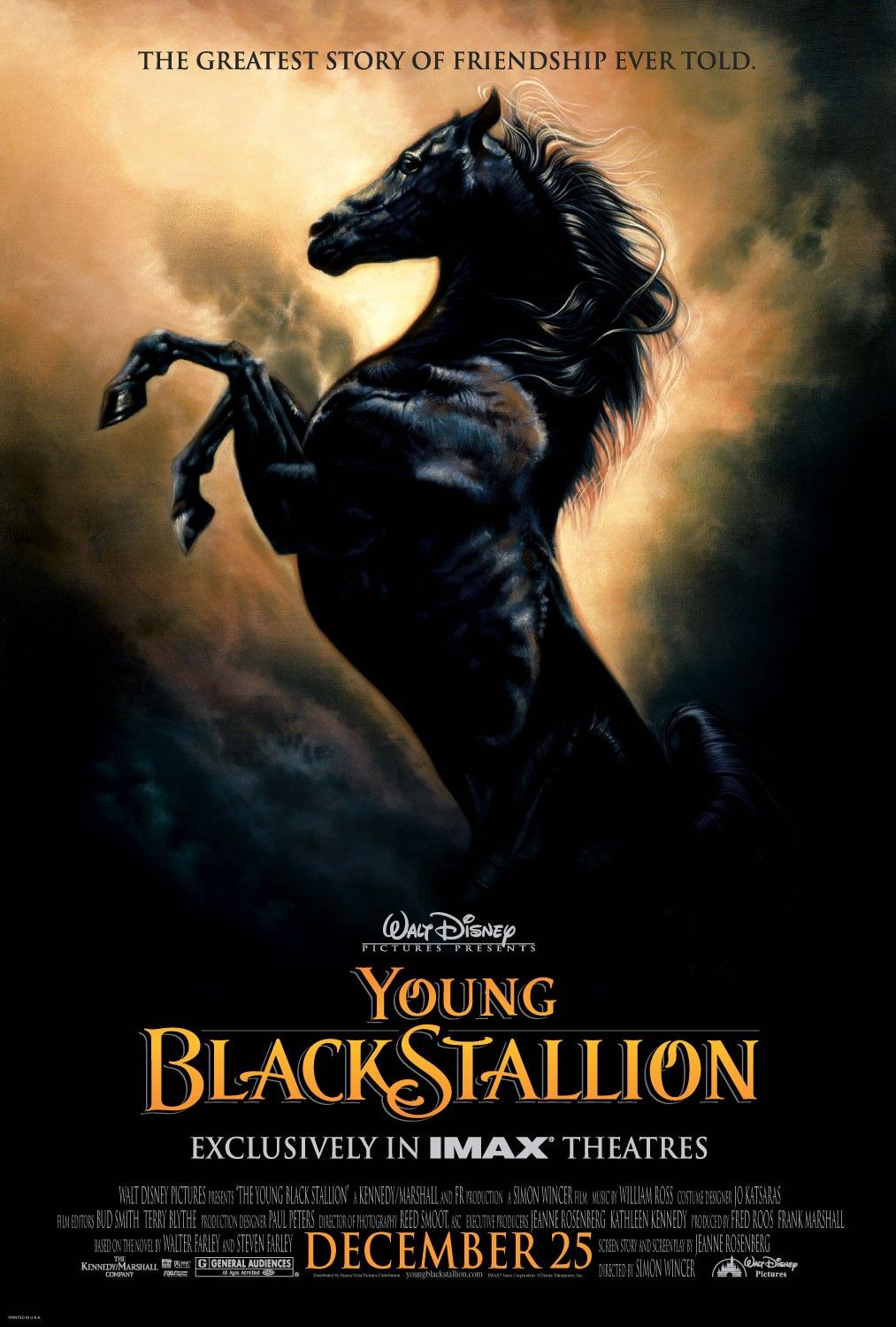 The Young Black Stallion (2004)
This 50-minute feature was developed for IMAX so some big-screen horse action will undoubtedly suffer when watched at home. But it is always a delightful masterpiece.
It is a prequel to The Black Stallion, a 1976 film, and follows a young girl from Africa in the 1940s who is friends with a gorgeous black colt and must win a race to aid her grandpa.
Although this seems to be the storyline of 67% of all horse movies (such as the first Black Stallion), this one accompanies the old plot with some spectacular photography and beautiful scenery.
Horse Sense (1999)
Unfortunately, having Horse Sense is not like Spider-Sense, it's a 19th-century term about someone's intellect or rather lack of it.
It's also a strange title for this uplifting film about a young, ambitious wealthy man named Michael who visits the Montana ranch of his cousin under threat from foreclosure.
Fortunately, it turns out that caring for horses in the great outdoors will make even the most greedy money-obsessed urban-dweller a better person.
Conclusion
They might not be traditional love stories, but they show an infinite love. The films mentioned above include both those films focused on the horse's adventures and those that have to do with the human connection to horses.
These films include famous classics, big-budget action films, epics, and fantastic horse racing films. What's common among them is the respect shown to these strong animals used by humans for thousands of years.