Ecchi is the one single type of anime that everyone enjoys. Ecchi depicts anime that gave sexual innuendos in them. The word 'Ecchi' comes from the word 'Hentai' in Japanese meaning pervert. Anime of this type are filled with characters wearing very small or nearly see-through clothes (wet or otherwise) indicating the idea of sex. Ecchi is almost always used with a comical theme which makes it even more enjoyable. Moreover, the Ecchi anime listed below are among the best and most viewed of all time. All of these are highly recommended if you want to have a good laugh. Enjoy!

What are the most popular 'Ecchi' anime of all time?
Boku no Kanojo ga Majimesugiru Sho-bitch na Ken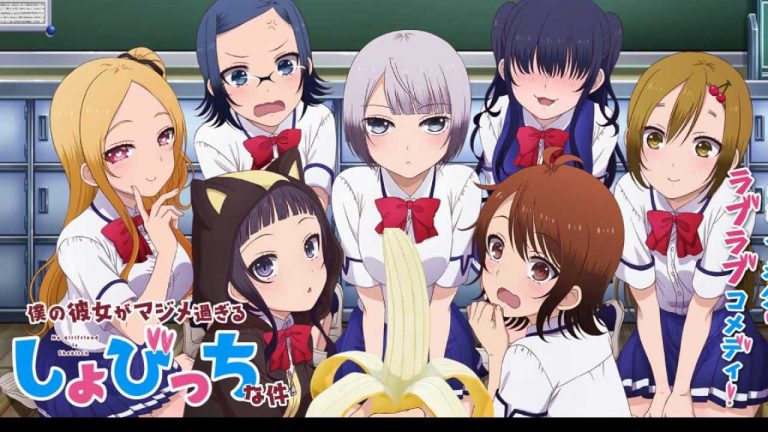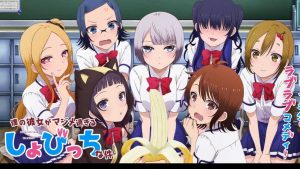 Haruka Shinozaki falls for the class representative, Akiho Kousaka, She is an all-rounder girl who is good at sports and is perfect in every way. However, this year both of them are in the same section, so Shinozaki musters his courage and asks Akiho out. Surprisingly, she agrees to go out with him.
But it turns out that Akiho is not your run-of-the-mill girl, something is wrong with her. In other words, she has never been in a relationship before. Even though not having any experience in this area, she vows to keep Shinozaki happy in every way she can. She strives to learn multiple sex positions and Shinozaki's preferences. Although Shinozaki assures her that she doesn't need to teach herself in these kinds of subjects but Akiho is adamant in making her man happy.
Eromanga Sensei- (Recommended Ecchi Anime)
One year after Sagiri and Masamune become step-siblings, their parents die tragically. Because of this, Sagiri secludes herself from society and her brother by shutting herself in her room.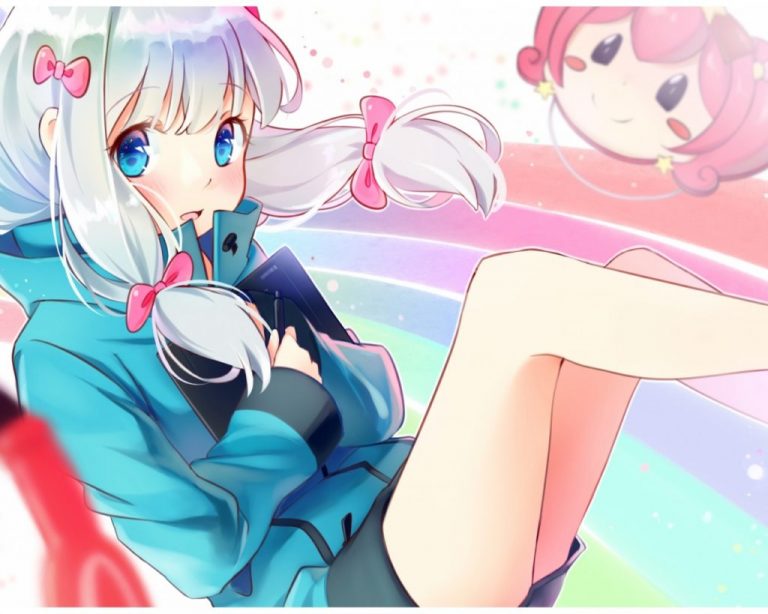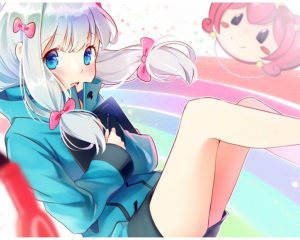 To protect his remaining family, Masamune starts a career as a light novel author. He writes for Eromanga-sensei, the renowned illustrator who is famous for writing the lewdest erotica, whom he has never met. Through some embarrassing chain of events, he finds out that Eromanga-sensei is none other than his little sister. As the story unfolds as the siblings face the light novel industry together.
Shokugeki no Souma aka Food Wars- (Must Watch Ecchi Anime)
Souma Yukihira, a 15-year-old boy had been helping his father as a sous chef in his father's restaurant. Souma's passion is to dazzle his customers with creative and skillful food preparations. Above all, his dream is to someday become the head chef of his father's restaurant.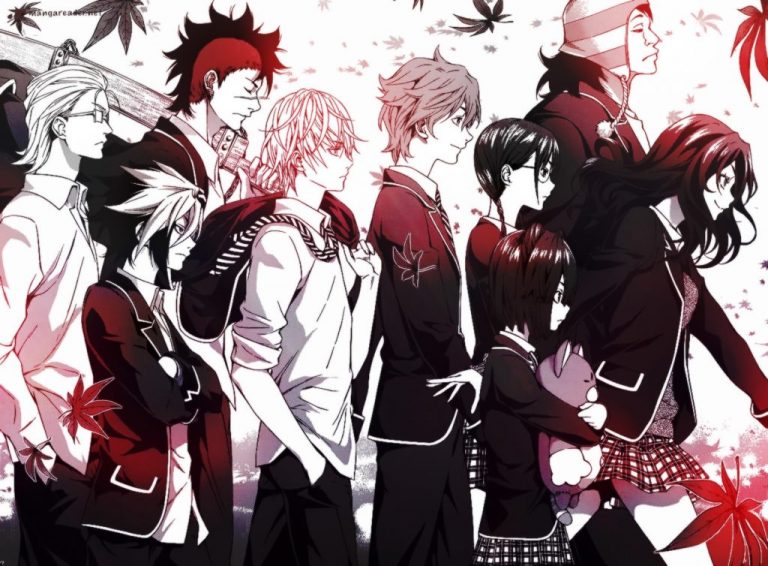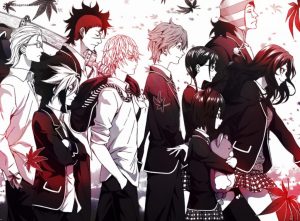 Suddenly his father decided to close the restaurant to test Souma's abilities in restaurants around the world and for this, he sends him to a culinary school named, Tootsuki Culinary Academy. It is an elite school where only 10% of the students graduate. The school is famous for its "Shokugeki" i.e., food wars, where the student's face-off in a highly intense food showdown. Therefore, More and greater challenges await him, putting his years of learning under his father to the test.
Highschool DxD- (Recommended Ecchi Anime)
Issei Hyoudou, a high school student is your run-of-the-mill pervert who does nothing in his life except dreaming about girls and imagining himself in a harem. One day, surprisingly a beautiful girl agrees to go out with him although she turns out to be a fallen angel and brutally kills him.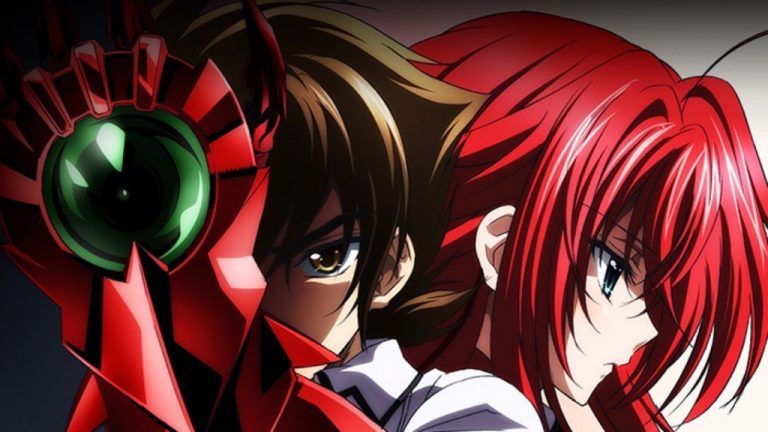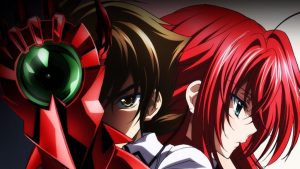 His senior, Rias Gremory, a top-class devil, comes to his rescue and gives him a second chance at life as her servant. Slowly adjusting to his new life. Now, Issei must train and fight to survive in the violent world of angels and devils.
Fuuka
Yuu Haruna just moved into town and loves to use Twitter. Out on his way to buy dinner, he bumps into a mysterious girl, Fuuka Akitsuki. She breaks his phone thinking he was trying to take a picture of her panties. How will his new life change now?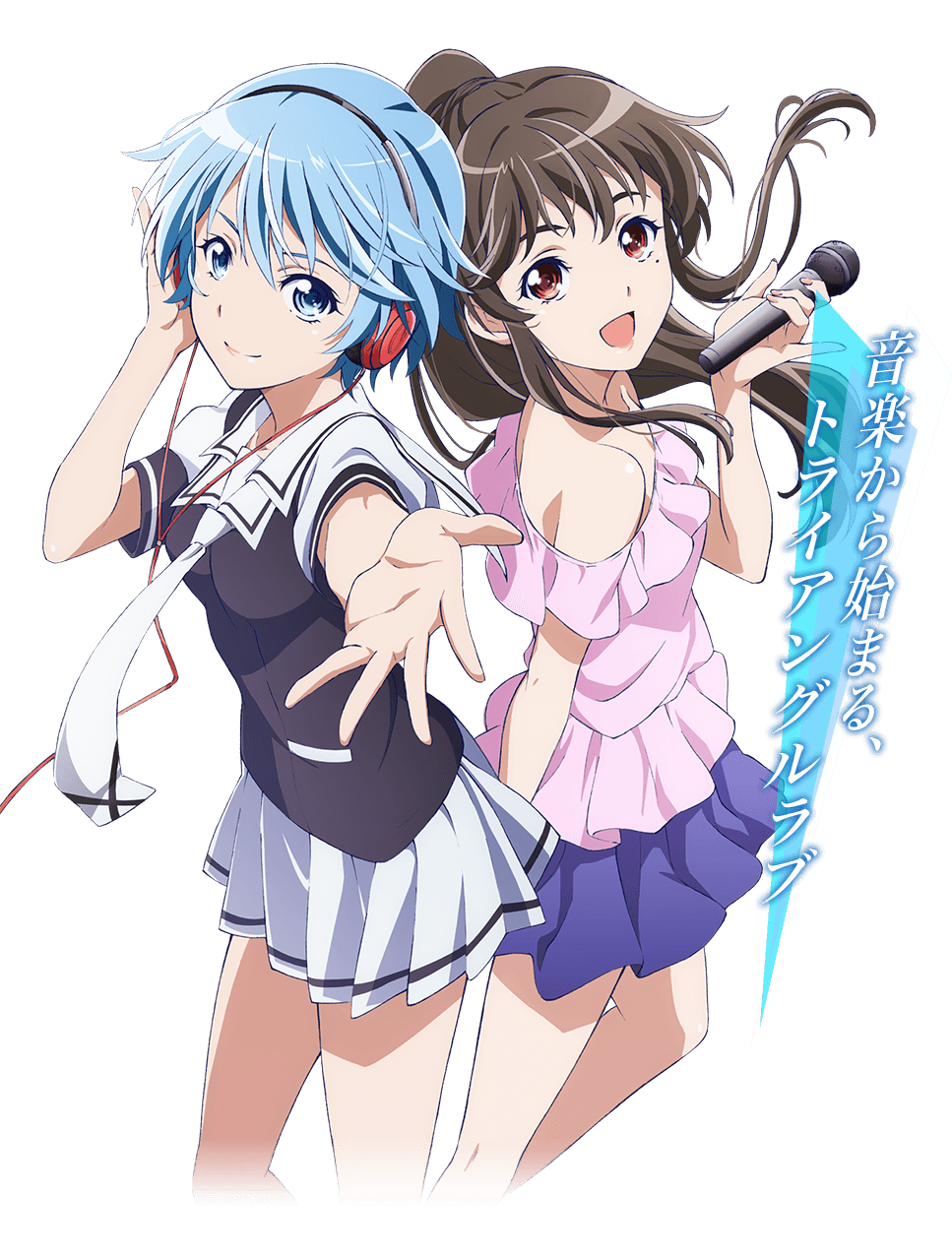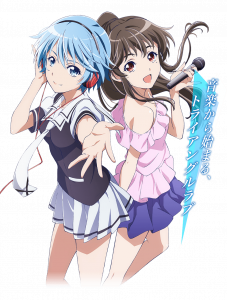 Gakusen Toshi Asterisk
Long, long ago, and epic catastrophe wreaked havoc and changed the complete world's power balance. In the years following the disaster, a group known as the Integrated Enterprise Foundation rose to power. In addition to this, a new breed of humans was created with amazing physical skills knows as Genestella.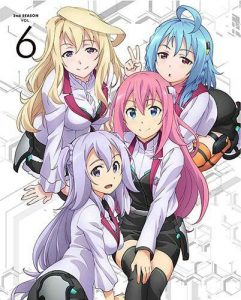 The story follows a boy named Ayato Amagiri, who has transferred into one of the most elite schools for Genestellas named Seidoukan Academy. Here, the students learn to control their powers and duel against each other in battles called festas. Unlucky Ayato, while returning a girl's handkerchief, accidentally stumbles upon her while she had been changing leading her to challenge him to a duel. What everyone doesn't know is that Ayato doesn't want to participate in festivals and his motive to join the school is a secret.
Highschool of the Dead- (Recommended Ecchi Anime)
It happened suddenly; The dead began to rise and Japan was thrown into chaos. As these monsters begin terrorizing a high school. When Takashi Kimuro's best friend got bitten, he had to kill him for the better. Vowing to protect Rei Miyamoto, the girlfriend of his dead best friend. They escape the trap of their school only to find themselves in a world that has already fallen.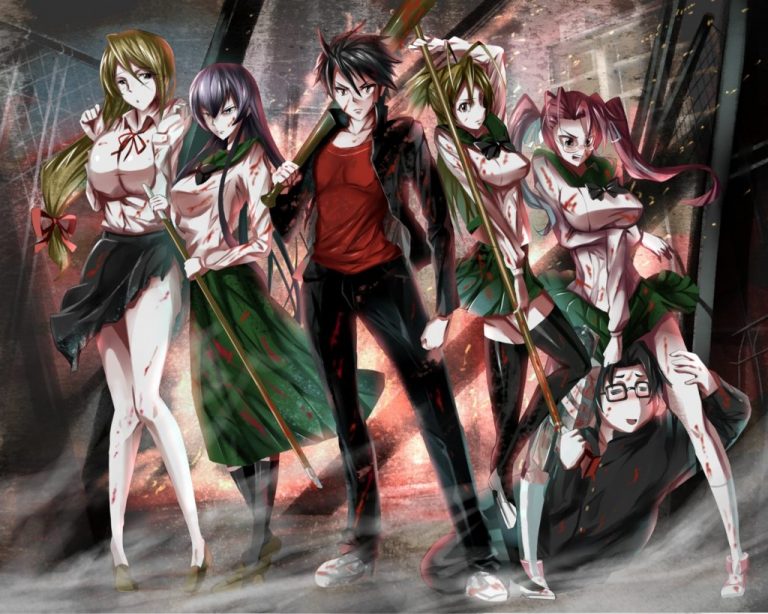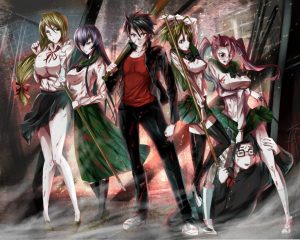 Many students join their band to protect each other and find their family and friends. Joining them is Saeko Busujima, Kouto Hirana, Saya Takagi, and Shizuka Mirakawa. Will their combined strength be enough to survive in this apocalypse?
How Not to Summon a Demon Lord
In regards to the MMORPG Cross Reverie, Sakamoto Takuma boasted an overwhelming strength that was enough for him to be called the Demon King by the other players.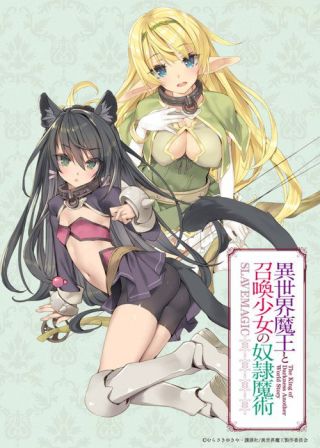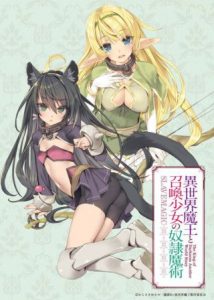 One day, he gets summoned to another world where he finds two girls fighting amongst themselves as to who is the real summon master. The girls cast slave-turning magic on him but instead Magic Reflection's ability of Sakamoto's is activated and the girls become the slaves instead. This is the story of the Demon King that would soon inspire the world. In addition, he goes on other world adventure that he plunges through with his absolute strength, raise the curtain!
Hundred
When an extraterrestrial organism is known as "Savage" attacks mankind. The only technology capable of combating the enemy is a weapon known as Hundred. A survivor of a Savage attack, Hayato Kisaragi is a teenager boasting the highest compatibility level with the aforementioned technology and as a result. After that, he is invited to master his skills at Little Garden, a prestigious military academy aboard a battleship.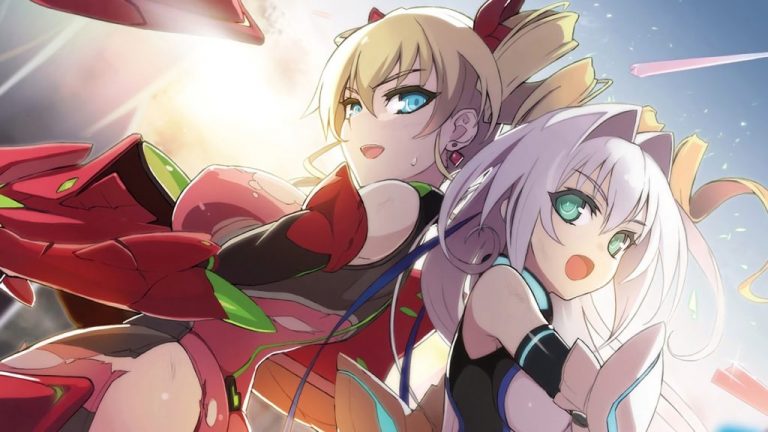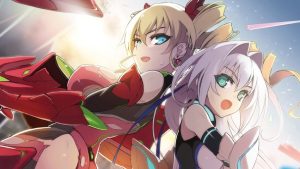 Throughout his intense training for the battle ahead. He immediately attracts the interest of multiple female peers. Later, several incidents happened to him as he tries to fight against the creatures that now inhabit Earth and threaten its safety.
Kiss x Sis
Keita has two older step-sisters, Ako and Riko, but since they aren't related by blood, they lustfully love him.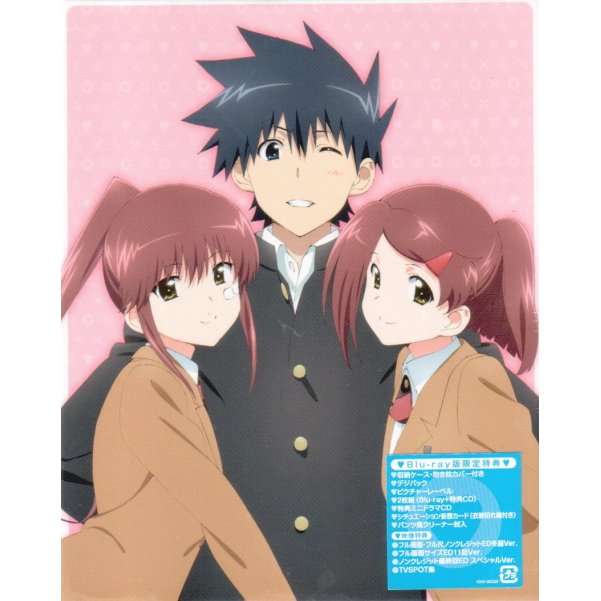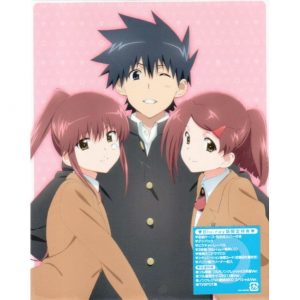 After a mishap at school, Ako and Riko finally confess their love to him. Keita dislikes the thought of seeing them other then brother and sister. But as he tries to enter the same school as his sisters, he slowly becomes attracted to them.
Special Remarks-

The numbering here does not signify anything. In other words, all of them are equally great. If you happen to know any more that have not been listed here, feel free to comment down below. For exciting news and info, follow our Reddit community and subscribe to our Youtube Channel. Thanks!
Editor's Pick:

Top 10 Loli Ecchi Anime List [Best Recommendations]