If you are dreaming of starting a podcast and want to share your audio content with the world, you're going to need a podcast hosting platform to help. Podcasting is not so simple as recording audio and uploading it to the internet – your audio files need to be hosted first.
In this guide, we're going to take a look at some of the best platforms that you can use to host your podcast. They are all reliable, easy to use, and have their own unique set of features to make your podcasting easier and more efficient.
BuzzSprout
Transistor
Spreaker
PodBean
Captivate
Simplecast
Castos
Podcastics
Fusebox
Audioboom
BuzzSprout
First on our list is BuzzSprout, a top pick for plenty of podcasters from around the world. They are a hosting platform that has been in the business for more than a decade and are used by hundreds of thousands podcasters. What's more, BuzzSprout is one of the only platforms that offer a completely free plan with an unlimited number of accounts for team members.
BuzzSprout lets you embed a podcast player directly onto your site, and you have the option of featuring a single episode or an entire playlist. They provide a straightforward dashboard of analytics with an estimating algorithm that shows you how many listeners are tuning in to each of your episodes in the first 90 days of it being posted.
The free plan lets you upload two hours of content that BuzzSprout can host for two months. Furthermore, if you are serious about podcasting, you can opt for one of the paid plans, which vary depending on the number of hours of content you need to upload monthly.
Transistor
Transistor is a professional, high-quality service that hosts some of the most popular podcasts out there, like Cards Against Humanity, Honeybadger, and Drift. The platform is able to provide its users with integrated analytics and everything that you need to expand your audience.
This platform stands out when it comes to its analytics tools – the dashboards provide you with statistics and trends like the average number of downloads per episode, your subscriber count, and your total downloads over time. What's more, if you use a different hosting platform, it is super easy to import your existing feed to Transistor.
Lets you scale both your pricing and podcast as your audience grows, and in the end, your choice of plan will usually depend on how many downloads you require each month. This means that you can start with the Starter plan and work your way up.
Spreaker
Spreaker is essentially a massive general store for podcasters, from beginners just starting out to publishers that are releasing plenty of content. This platform has plenty of solutions to help make any podcaster's journey a profitable and smooth one.
Spreaker connects creators, listeners, and advertisers in a single place and makes it super simple for any podcaster to monetize their whole catalog of podcasts. There is a system for managing content that automatically enables new episode distribution to major listening platforms.
The free Spreaker plan offers 5 hours of audio storage for up to ten episodes, and storage increases with each paid level, ranging from 100 hours to 1,500 hours. The Broadcaster plan is their most popular, costing just $18 a month.
PodBean
PodBean has been hosting podcasting for more than ten years, hosts over 500,000 podcasters, and is one of the simplest platforms on this list to use. On their free plan, you get 5 hours of storage, and for just $9 a month, you can get unlimited storage.
If you are serious about your podcasting and want to take it to the next level, we recommend you sign up for the PodBean Unlimited Plus Plan, which costs $29 a month and provides you with unlimited video storage and audio hosting.
Other plans include the Unlimited Audio plan, which provides unlimited bandwidth and storage, pro themes, advanced design, and a marketplace for ads. PodBean also offers dynamic ad insertion, a mobile app, and auto-uploads to YouTube.
Captivate
Captivate is quite a new platform in the podcast hosting industry and is super focused on helping you grow your audiences. The platform was developed by Rebel Base Media, the same company that operates Podcast Websites, which is another podcast hosting platform.
Rebel Base Media's newest addition also happens to be their best release yet, since the company took everything that they learned from years of experience in podcasting and put it into one new podcast hosting service: Captivate.
All of their plans feature unlimited team members, no limit to your number of podcasts, a new podcast player, marketing tools, as well as advanced analytics tools. Some of their best features include their integrated calls to action and their automatic podcast website.
Simplecast
This next hosting platform is known for its innovative features that are available for just $15 a month. Simplecast really does live up to its name and provides the powerful tools you need to distribute, manage, and expand your podcast audience.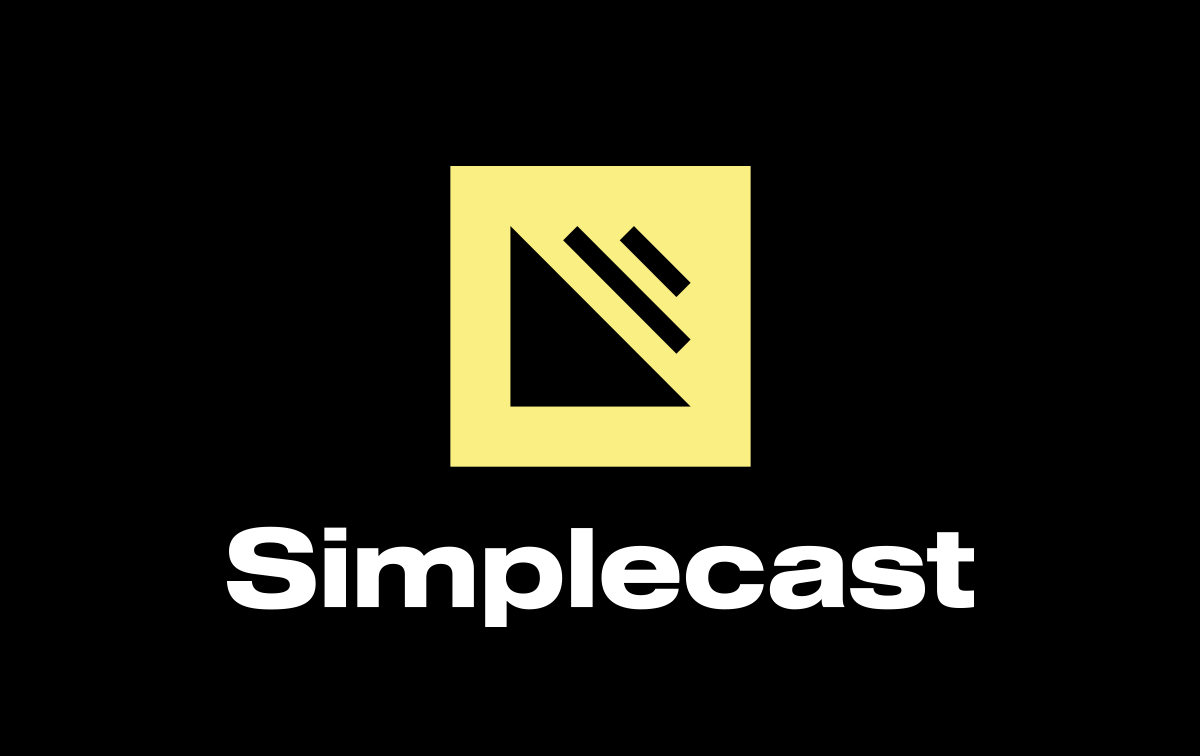 This platform has been in the business for more than 6 years and hosts some of the biggest podcast names in the world, like Nike, Kickstarter, HBO, and Facebook. They offer one-click publishing, a full website, several web players, advanced analytics tools, and more.
Their Basic Plan, which costs $15 a month, will work just fine for you if you are just getting started in the world of podcasting. Though the analytics tools are quite cool and can be useful, you'll only really have to upgrade when you require more downloads or users per month.
Castos
Castos is a full-fledged podcasting plugin that is available for WordPress. If you have a website with WordPress, you can navigate to the Castos website to start your trial, install the plugin, and when your podcast episodes are ready to be hosted, you can add them to the new podcast section within WordPress.
Castos offers automatic transcriptions, which are added to your dashboard minutes after you post an episode, republishing to YouTube, customizable podcast webpages, analytics, and more. Their starter plan comes in at $19 and offers unlimited storage, and is great for the essentials.
Their Growth plan is a little more expensive and also comes with YouTube republishing and custom audiograms. Overall, if you are after a podcast hosting service that you can integrate into your WordPress website, Castos is a great option.
Fusebox
Fusebox is the latest and greatest invention by Pat Flynn, the famous podcaster behind Smart Passive Income. After hosting podcasts for years, Pat was on the hunt not only for a podcast player that your listeners will enjoy using, but one that is the best it can be. It makes sense that such a prolific podcaster would create a hosting platform.
Fusebox offers a plethora of useful features, even including email capture. It boasts a transcript plugin that features live text, which is SEO-friendly, that will add transcripts of your podcast episodes to your website automatically. The player is super straightforward as well.
Fusebox is installed as a plugin for WordPress and is added to your RSS feed. You enter your subscription URLs to push your podcast to major directories, and you customize your podcast player's colors, then add that player to your pages and posts. It's that easy.
Podcastics
Podcastics is another new hosting option that is super simple to use and provides a range of competitive features. The dashboard is super intuitive to use, and when you start out, you can set the details of your podcast with just two or three clicks and easily manage user permissions.
If you are already a podcaster with an established show, you are able to import it automatically from any RSS feed, and if you have several podcasts, you can use the dashboard to build teams, which works well for agencies and studios. Podcastics offers analytics, live streaming, editing tools, and more.
There are 5 pricing plans that this hosting platform offers, and all of them provide an unlimited number of episodes. However, unlimited storage and bandwidth starts with the Pro Plan, which costs $8 a month. All things considered, Podcastics is a great, simple hosting service that has useful analytics and smart features.
Audioboom
Finally, we have Audioboom, which is a popular podcast hosting platform that provides you with simple distribution, hosting, and even an embedded player. Though Audioboom is more well known for its help with the monetization of podcasts, they are also a fantastic hosting place for your shows and episodes.
After you have reached 10 000 plays per podcast episode, Audioboom will provide you with the tools that you need to develop dynamic advertisements and sponsorships for your podcast. Some of the other notable features include an embedded player with social media integrations.
What's more, they break down your analytics by app, device, and geographical region, so that you can get a bigger picture of who is listening to your podcast and where your audience is from. This is great for those who are looking to cater to specific audiences or to grow their audience to be wider, even global.
Summary
When making your choice, we highly recommend that you take a deep dive into the podcast platform's features.
You should be able to upload as much monthly content as you need, and you also want to be able to view analytics. The rest is up to you. Happy talking!