As we all know Kingdom chapter 611 is not getting this week. This week he magazine is on a break because of the Obon Festival to honor the dead. So, Chapter 611 will be out on August 21. Subscribe to our Reddit community for more latest Updates.

Ouhon used the force of Gyou'un's strike to thrust his spear into him was rather great. Everyone expected a little bit longer fight between them, Neither of them was in great shape with one arm and a damaged body. Ou hon realized he had to end it sooner realizing his condition. Unlike Shin who just rely on his brute strength, He relies on his skills, and that's how he might have delivered that blow. Moreover, the Horse bone-breaking and Metal Armor cracking were great effects to prove the impression of the battle even though the battle was very short.
Kingdom Chapter 611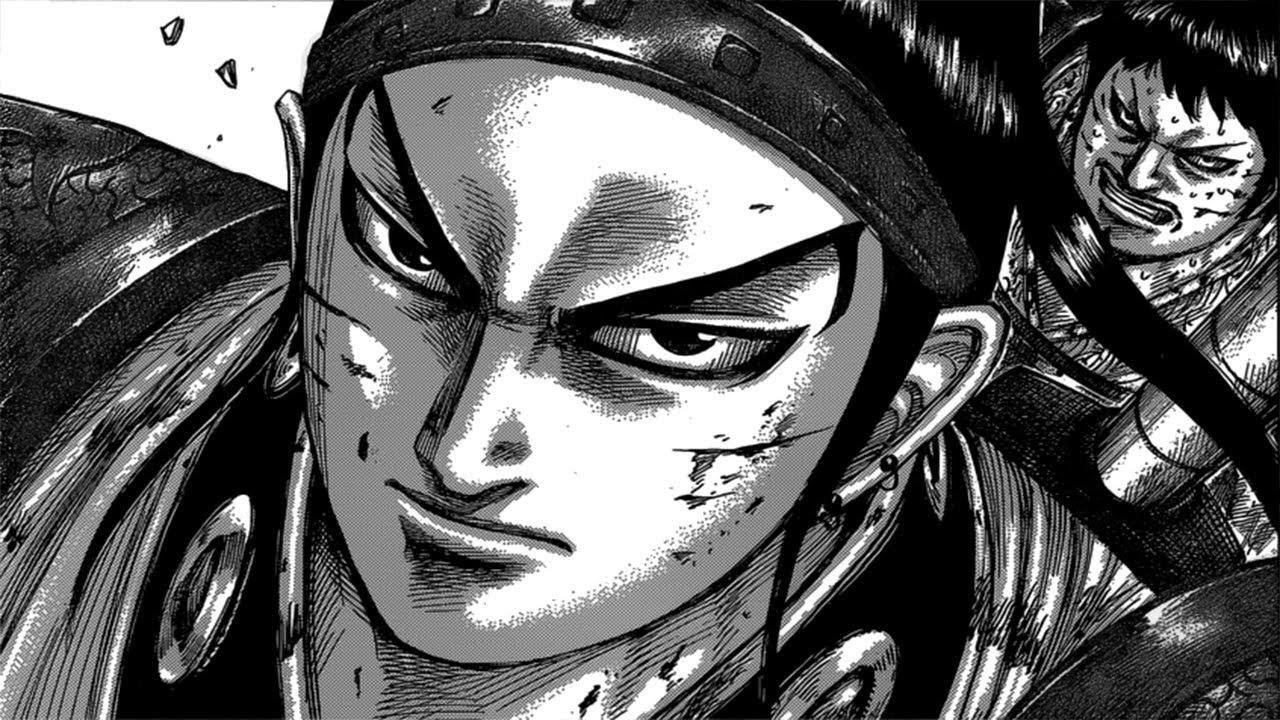 It looks like, with Gyou'un's death, Hara is going to have a faster pace starting from Kingdom chapter 611. Everyone thought it would be Shin who finishes him. Still, I'm pleasingly startled that besides Shin someone else got to kill such a significant character. After this Ou Hon truly seems equal to Shin, not just in words but also in action.
Fans over Reddit predicted that we might see Mou Ten in chapter 611. Everyone just wants to see how Mou Ten will be able to take on the armies of both Ki Sui including his absolute unit 2nd in command.
In Chapter 611 of the Kingdom, The army of Gyou'un will begin to be overwhelmed. Then the High Shin Unit and GHU will go separate ways, The GHU will be edging Bananji's army with the HSU pushing to attack the center. The real reason why Ri Bo Ku was confident that the right-wing couldn't come to the center is that Hou Ken might be waiting for them to appear to prevent the Hi Shin Unit, that's why Ri Bo Ku was so confident that the right-wing wouldn't come to the center. Also, I believe Hou Ken will receive the final blow by Kyou Kai. To me, it's fate that Kyou Kai will avenge Kyou.