On 8th August 2019, on Whixer's channel, a video was uploaded regarding the release of "Weathering With You"(Tenki No Ko) in India. Subscribe to our Reddit community for more latest updates
After such a long time, the film awaited by so many Indian anime fans; "Tenki No Ko" (Weathering With You/ Child of Weather), is finally releasing in India. On 10th of August, Makoto Shinkai once again tweeted for Indian fans expressing how happy he is for the movie releasing in India. He also stated that the movie will release in October and the distribution rights have been given to PVR Pictures and BookMyShow backed by Vkaao.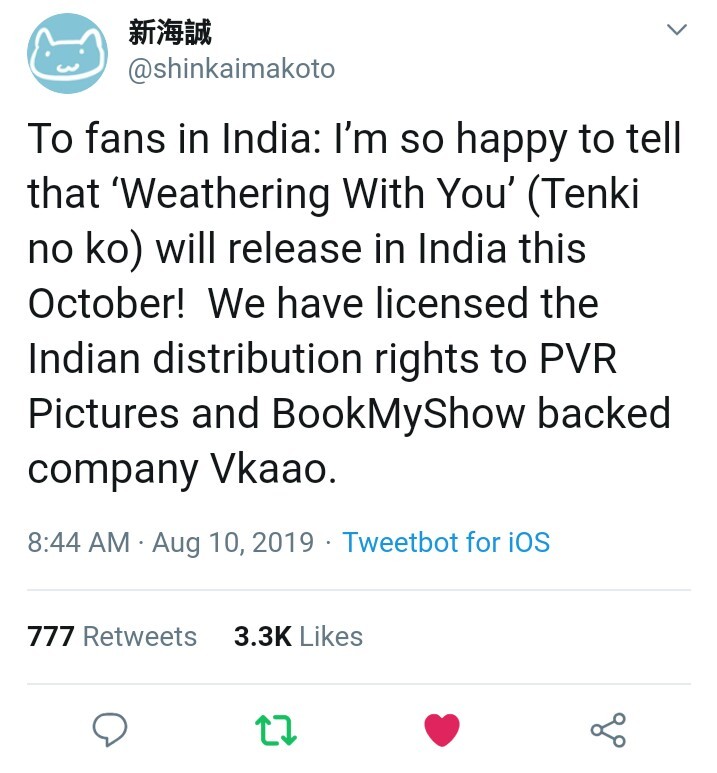 PVR previously brought "Dragon Ball Broly" movie in India and as for Vkaao, they had recently brought a Japanese movie named Shoplifters in theatres in India.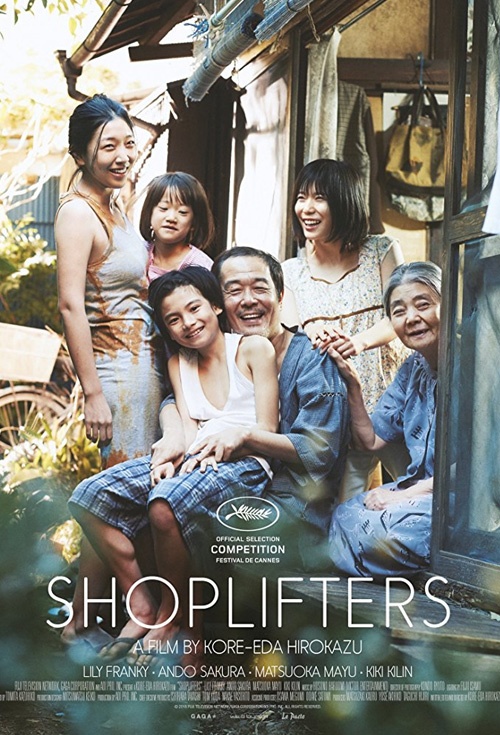 Poster for the movie "Shoplifters"
On the same day, Tenki No Ko movie's official tweeter page tweeted about its Indian release. They stated that the movie will be screened in Mumbai, Delhi and other 20 cities across India. The other 20 cities are yet to be announced but they will probably be metropolitan cities like Mumbai and Delhi.

Makoto Shinkai re-tweeted the above tweet, once again telling how happy he is.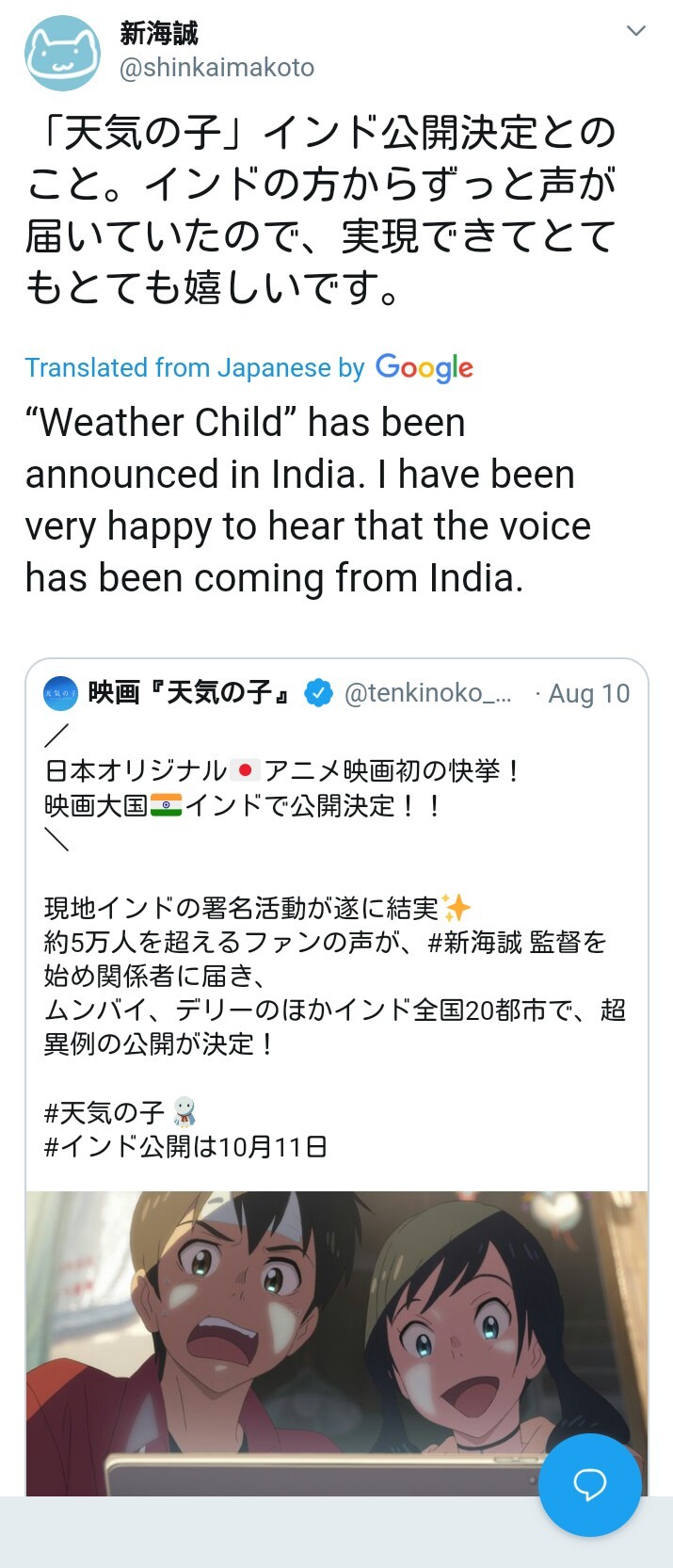 Later on the same day, PVR Cinemas tweeted that Tenki No Ko will release in India on October 11.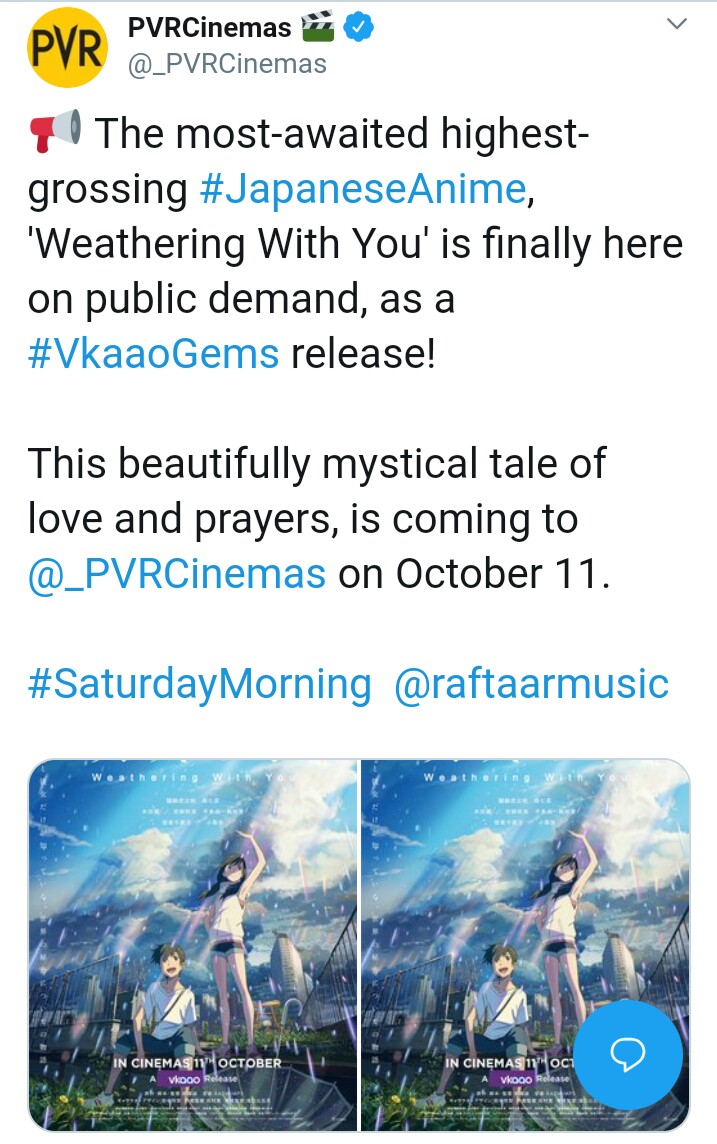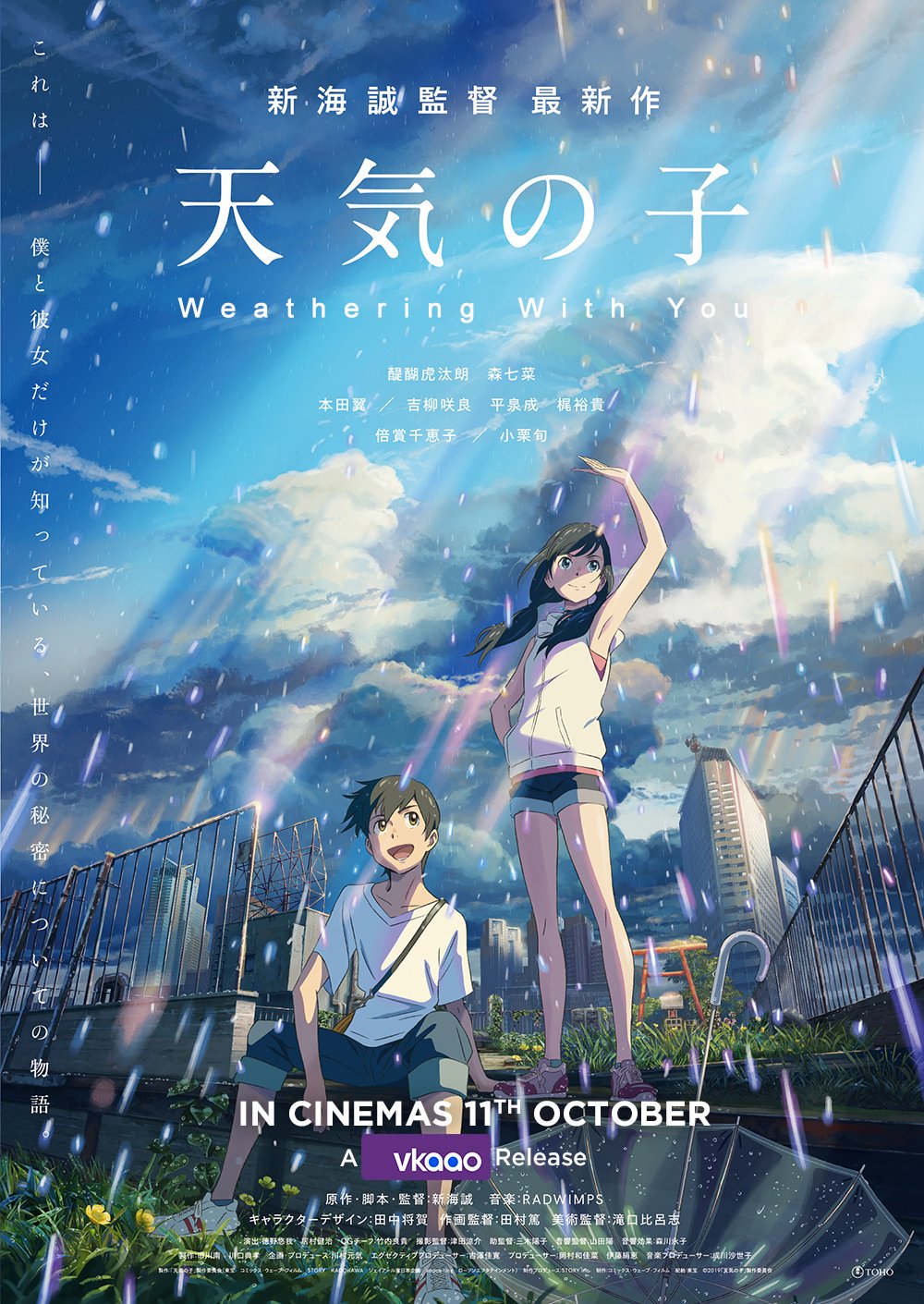 "Tenki No Ko" poster for India.
Movie Synopsis:
Morishima Hodaka, a high school boy runs away from his home to Tokyo. He soon starts having financial issues and realizes his personal limits. He notices that it rains every day and he finds the weather gloomy just like his life. After long struggles, he finds a job as a writer for a mysterious occult magazine. Then one day he meets a bright and strong-willed girl named Amano Hina. Hina has a wonderful ability, that is, to make the rain stop and clear the sky.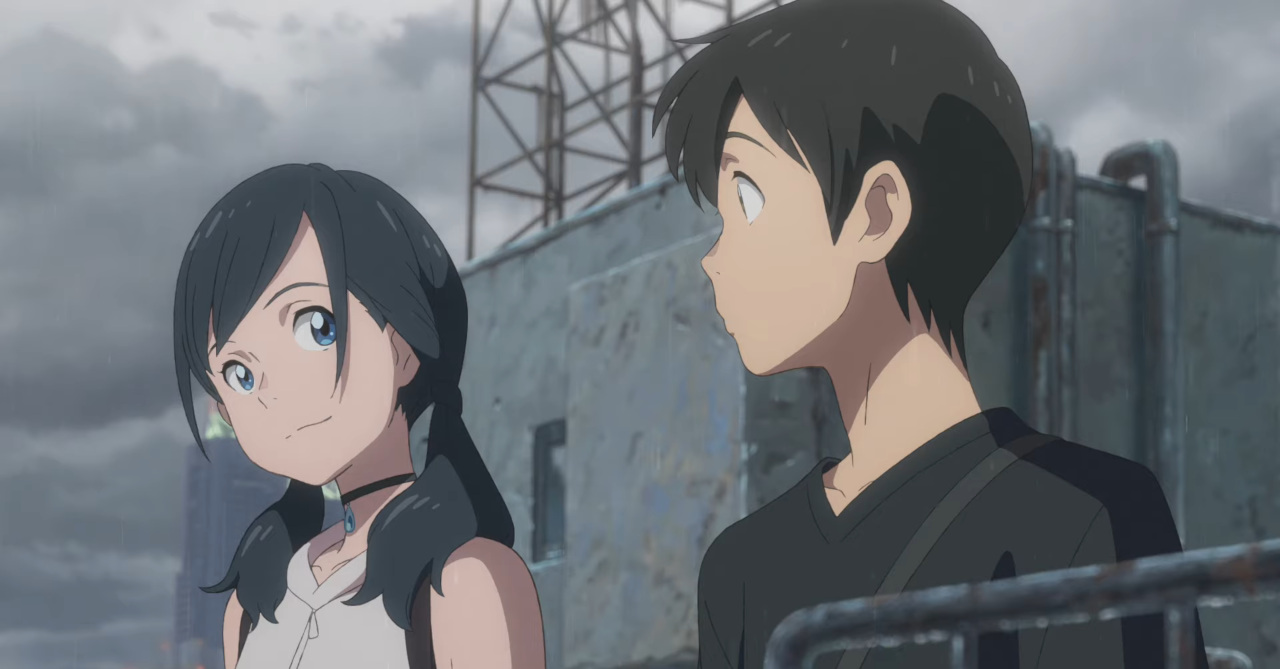 Anime was always a medium very few people knew in India. Also, since Animax shut down in 2017, fans slowly believed that it will never be back now. But the release of Tenki No Ko in India has given birth to new hope for anime's future in the country. This was made possible due to the efforts of so many fans and Anime YouTubers in India and Makoto Shinkai and other people who reached out to the voices of Indian fans. Also thanks to PVR and Vkaao who are supporting these movies in India.