If you're a person who loves watching movies, then you've definitely heard the words "Studio Ghibli" a few times at least. Studio Ghibli is renowned for its high film-making and artistic quality.
Its feature films received critical and popular acclaim and inspired other animation studios. One of its popular movies is Ponyo. It is Hayao Miyazaki's eighth film, directed for Studio Ghibli, and his tenth overall.
The movie follows the story of Ponyo (Nara), a goldfish who survives and is saved by a five-year-old human boy, Sōsuke (Doi), after she is washed ashore while stuck in a glass jar. Learn more about Studio Ghibli, the creator of the Ponyo movie.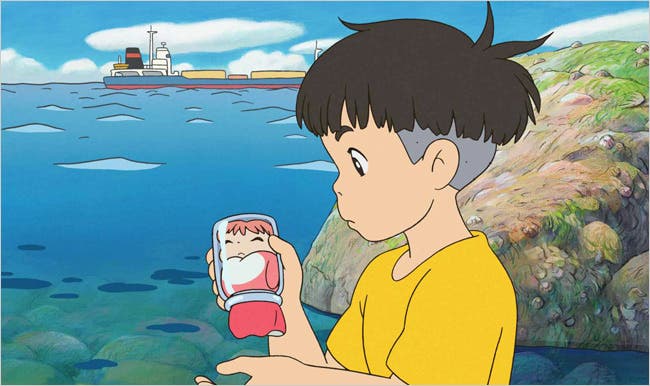 What is Studio Ghibli?
Studio Ghibli is a Japanese film animation studio based in Koganei, Tokyo. It is best known for its animated feature films and has also produced many short films, TV advertisements, and a TV film.
It was established by the directors Hayao Miyazaki and Isao Takahata and producer Toshio Suzuki on June 15, 1985, following the success of Topcraft's anime film Nausicaä of the Valley of the Wind (1984). Studio Ghibli has also worked on the artistic production of many video games with video game studios.
Studio Ghibli influences numerous artists and filmmakers including John Lasseter who once said that "Hayao Miyazaki is the greatest animation director living today." The works by Miyazaki, Takahata, and their team to combine fantasy and reality can be seen in the films of people as distinct as Guillermo del Toro and Wes Anderson.
Common Themes and Artistic Styles
Popular themes and artistic styles appear in the universes of Ghibli — environmentalism, flight, childhood, metamorphosis, nature, worlds inside worlds, culture, and mythology from Japan and Europe alike.
Although each story unfolds in seemingly separate worlds, these similar thematic threads also tie them together to something distinctive. Miyazaki's films also underline environmentalism and the fragility of the Earth, especially in the sense of criticizing development and pollution.
Ponyo's father shows an intense hatred for humans and their stench in Miyazaki's film, Ponyo. This is demonstrated by the filthy state of the bay area where Sosuke lives, and the net that collects nothing but trash that drives Ponyo into a glass bottle as well.
Many of Miyazaki's characters are complex, changeable, and not caricatured easily into conventional good-evil dichotomies. Many threatening characters have features of redemption and are not boxed as antagonists.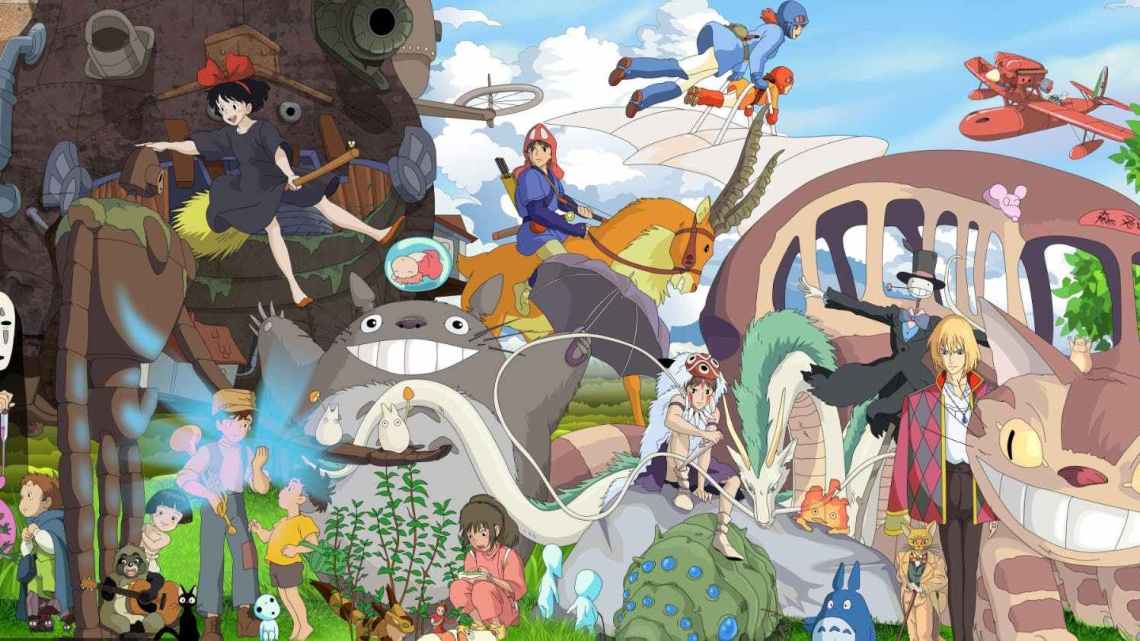 Notable Works
Their debut year featured Castle in the Sky, heralding the Miyazaki and Takahata powerhouse team. Nausicaa was made prior to the actual establishment of Ghibli but was widely considered as part of filmography.
Miyazaki was the global star of Studio Ghibli and rounded out with My Neighbor Totoro and Kiki's Delivery Service the rest of the '80s.
And it wasn't long before producer Takahata assumed the director's hat, making the Grave of the Fireflies, that played with Totoro in Japan as a double feature.
The two Ghibli founders entered the '90s and went toe-to-toe with Porco Rosso and Only Yesterday. From the ecological war epic Princess Mononoke to the witchcraft and wizardry of Howl's
Moving Castle to the Oscar-winning masterpiece Spirited Away, it is Miyazaki 's fantastic tales that have proved successful worldwide.
The Tale of the Princess Kaguya was the last film Takahata had made before his demise in 2018. Other directors at Studio Ghibli include Miyazaki's son Goro (Tales from Earthsea,
From Up on Poppy Hill) and Hiromasa Yonebayashi (Arrietty, When Marnie Was There), who later left to establish Studio Ponoc after Ghibli's hiatus in 2014.
Conclusion
There is no doubt that the dedication of Studio Ghibli to creativity and empathic storytelling has influenced modern filmmaking.
Studio Ghibli has, undeniably, made a dozen movies in just under four decades that could genuinely be considered masterpieces.