Learning a new instrument can be extremely challenging, especially if you're already an adult. It's a well-known fact that kids can learn to play instruments or languages a lot faster since their brain is in a development stage. 
However, when it comes to adults, it can be a lot more complicated, that's why sometimes we need help. Thankfully, technology provides plenty of choices when it comes to learning resources. 
Real Guitar is an app that can offer you a lot of help if you want to learn to play the guitar. Let's keep reading to find out more about how you can learn to play the guitar at home using a smartphone app.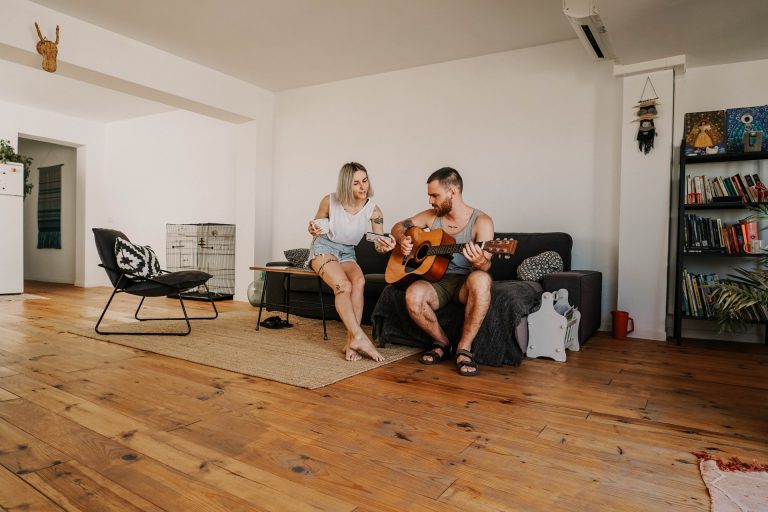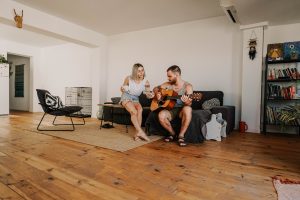 About Real Guitar
Real Guitar is one of the best available apps that can teach you how to play an acoustic guitar for free. The app's developers tried to focus on making the app very useful for newbies but also for more advanced players. It includes a lot of great features that are surely going to help you onto your musical journey.
You have a full library of songs and their chords, and you can switch between two instruments in the free version, a more classical acoustic guitar and a more modern one.
This app has great ratings and reviews, which definitely makes it a good choice if you want to start playing the guitar or if you just want to learn some new songs. It's compatible with Android and Apple devices, including tablets. The app includes different modes that can help you learn your favorite songs or new chords.
Features
The navigation of the app is said not to be as easy as it could be. But once you get the hang of it, it's going to work seamlessly. The app comes with a chord and solo mode, which were designed to be different ways of teaching the users. The chord mode is the most helpful, many say, since it shows you the exact way you have to keep the chord on screen.
Besides that, in chord mode, you can also hear what that particular chord sounds like. That's one of the greatest advantages because you get to listen to the correct sound of the chord. This will get your ear used to the correct sounds. The developers actually used a live guitar for every chord, so you don't have to worry about the sound not being the real thing.
The solo mode is also a fun way of learning and keeping your hands trained. They also offer you the possibility to try out a guitar solo. This is a pretty useful feature of the app since it makes its users accustomed to playing early on. Besides learning the chords and the theory, practicing some easy solos from the beginning can offer the student the satisfaction that will keep him going.
Besides all these great features, the app also comes with a Song & Chord library, where you can find almost anything you want to learn to play. However, some of the songs are locked. You have to pay for them to be available, which is not that bad since the app is free.
Pricing & How To Get the App
The app is free to download and use by anyone, although it comes with advertisements included. You have the possibility to purchase a premium subscription. This will remove all ads and offer you a lot of great extra features and content. The cost of the subscription is about $3.50 a month. That is not a lot if you intend to actually use the app. 
The app can be downloaded on the Android or Apple store, depending on what type of device you have. It can be installed on tablets as well, in case you'll need a bigger screen for this learning process. After you've downloaded and installed the app, you can get started right away. Don't hesitate to try it out if you want to improve your guitar skills.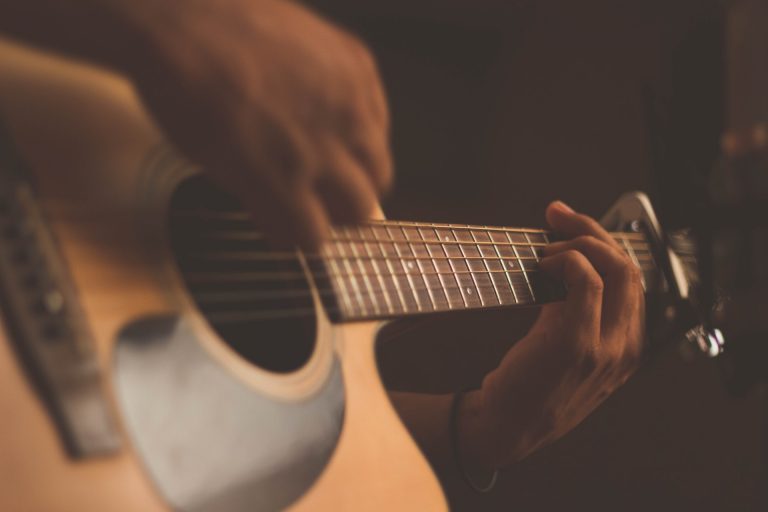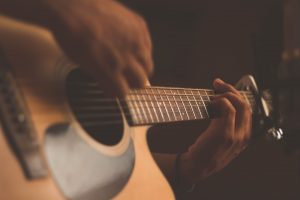 Summary
There are a lot of different learning apps on the market these days. But not all of them deliver services that satisfy our learning needs. If you want to try an app that was developed carefully to teach their users something, Real Guitar could be more than a good choice for you.