Nanatsu No Taizai Chapter 289 Title – Pride Vs Pity
Nanatsu No Taizai Chapter 288 is out and it played out exactly as we had predicted earlier. Team Ludociel was totally wiped out by Zeldris true powers. It was amazing to see Zeldris in his true form. The fight sequence gave us a thrill which we did not even think we deserved. But something happened towards the end that blew our minds away and has paved the way for the next chapter's excitement. So let us break down and speculate the events of Nanatsu no Taizai Chapter 289. But before that, there is a warning for you. The post ahead contains spoilers so read at your own will. Follow to our Twitter & Facebook for latest updates. Let's Start!
Nanatsu no Taizai Chapter 289 Spoilers



In the previous chapter, we saw Ludociel and Escanor teaming up together to attack simultaneously on Zeldris, again as we predicted. Escanor threw Cruel Sun at Zeldris to distract him so that Ludociel could attack Zeldris's blind spot. But as we all know, it did not work at all. Zeldris reverted every attack that came his way. Now it was Zeldris's turn to do some damage so he multiplied his speed and launched an attack on Merlin but she was saved by Escanor. Ludociel, in turn, launched multiple attacks on Zeldris and was completely beaten to a pulp. But when Zeldris was about to put an end to Ludociel with a final blow, Gilthunder saved him. Meanwhile, it was the peak time of Noon and Escanor was flowing with energy so he stepped out of the Ominus Nebula to fight Zeldris.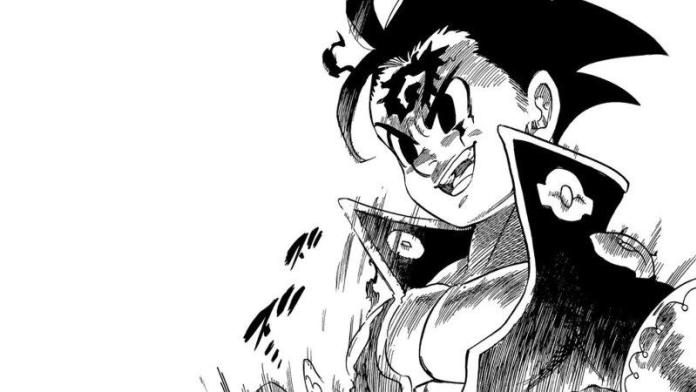 Now coming to the spoilers of NNT 289. From here on, it gets a little bit tricky. Escanor is at his full strength under the peak Noon and we know that the last time he was in this state, he defeated Estarossa effortlessly. But this power set given to Escanor only remains for one mere minute to settle things with Zeldris. So it will be very interesting what the fight will be like. Will Escanor be able to shock Zeldris and show him who is the boss? Or will he be treated just like Ludociel? In my opinion, the victory will be Escanor's because this arc is all about the sins overcoming their weaknesses and fighting to their last. We will see him battling Zeldris in Nanatsu no Taizai Chapter 289.

Nanatsu no Taizai Chapter 289 Release Date
Seven Deadly Sins Chapter 289 will be released on 14th November 2018 on its official timing.