I think all the OP fans will agree when I say that Chapter 922 was absolutely exquisite. We got to see Kaido land up on Okobore town in search of Luffy and others, by himself. At this point, it is crystal clear to Law that their plan has already failed and they are left with no other choice but to fight Kaido, except for Kinemon. In this post, we will talk about One Piece Chapter 923. Follow to our Twitter & Facebook for latest updates. Let's Start!

One Piece Chapter 923 Spoilers
Kaido is informed by Hawkins that the Strawhat Pirates are in the Oden Castle. Kaido destroys the whole castle with a single breath but what he doesn't know is the Luffy and Law have already departed and all the other members were in the castle. Seeing that Kaido had severely harmed his dear friends, Luffy gets angry and attacks Kaido head-on with an Elephant gun to his head.

One Piece Chapter 923: Kaido Vs Luffy



Luffy and Law might just have put their lives in danger. After all, they are fighting a Dragon head-on. I know that Sanji, Kinemon and the others are safe. I also know that Luffy and Law won't try every move at their disposal and will lose. They will end up in a cell, the same one as the Eustass kid. Once getting thrown into the cell, it will be up to the other members of the crew to rescue them and plan their raid on Onigashima once again.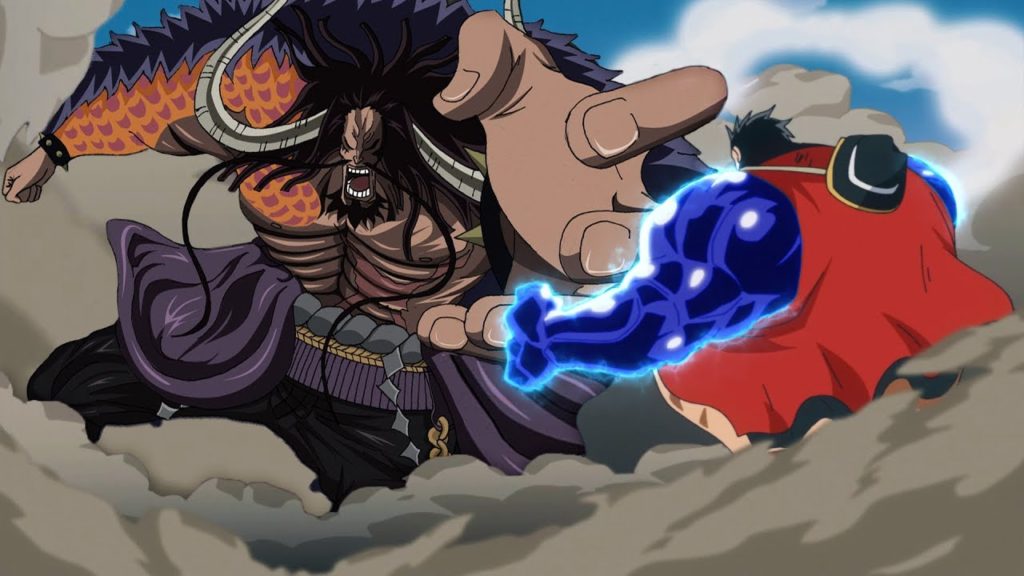 Being a Yonko, Kaido will be enraged getting hit by Luffy and thrown off his feet. He will get his revenge and will absolutely destroy Luffy. And when that time comes, Luffy will win it for sure, even though he lost the first fight.
One Piece Chapter 923 Release Date

Some unofficial websites permit you to read OP manga. However, even if you know the scanlation, please help the release by waiting for the proper release, which will help the anime/manga community. The scans for OP chapter 923 will be out by Friday next week. One Piece Chapter 923 returns officially on 5th of November, 2018.