Luffy vs Katakuri arc is over for now and we fans are sad knowing that we won't be able to see Luffy for a while now. Previous episodes didn't provide much action but the upcoming episodes might. It is just a big chase sequence, Big Mom chasing the Strawhats Pirates relentlessly. So let us discuss the events that might happen in One Piece Episode 859. But wait, before we delve into this realm, we have a warning for you. The post ahead contains spoilers so read at your own will. Follow to our Twitter & Facebook for latest updates. Let's Start! Enjoy!
One Piece Episode 859 Spoilers
We know for sure that Oven and Pound will be the main focus of the next episode. We saw Pound getting pounded upon by Oven in a couple of episodes. Meanwhile, Chiffon will be seen by Oven and he will try to kill her for trying to assassinate Big Mama. Pound gets offended by Oven seeing what he did to his daughter and beats him up. Grabbing this golden opportunity, Sanji will also attack Oven hiding behind Pound. Later, Sanji will succeed in hiding Chiffon from Oven but he will still be able to find her.
Around this time Oven gets an intel telling him that the Fire Tank Pirates are on their way to Cacao Island. He grabs a loudspeaker and blackmails Bege that Chiffon is in his hands and forces him to surrender.
Meanwhile, the Big Mom Pirates are rat-tailing the Strawhats Pirates. Luffy will face hardship big time stuck in this situation and trying to recover his Haki from the Nuts Island all the while avoiding the Big Mom Pirates.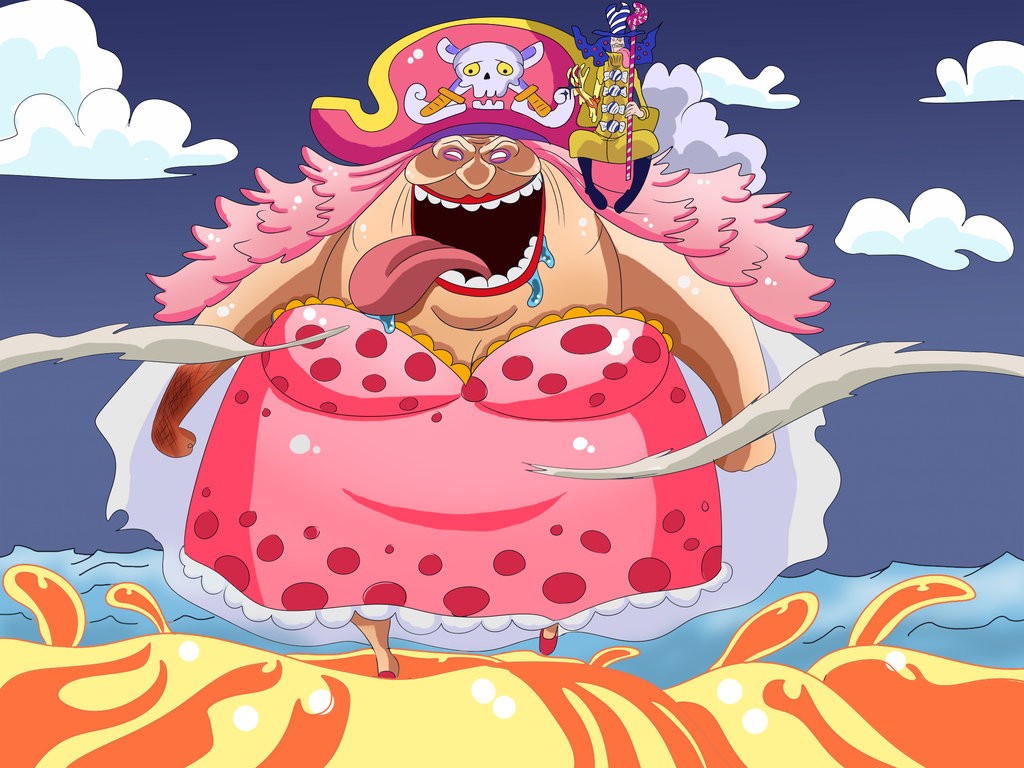 One Piece Episode 859 Release Date
There are a few sites like KissAnime that allow you to see One Piece. However, please support the release by streaming the episode over Crunchyroll, or Funimation. One Piece Episode 859 is going to ait on 28th October 2018.