Of all TV shows, nothing has been as complex and mysterious as Servant. Each episode only raises more mysteries and each week we get a little more information and the picture becomes more open and more confusing, so it's addicting and the short episodes only make it worse. Subscribe to our Reddit Community for more Servant Episode 8 updates.
What can we expect from Servant Episode 8?
In Episode 7 we got a clue for the first time that something more sinister happened to Jericho – something involving Sean and Julian that's still disturbing them. Also, Leanne saw the dead dog being dragged into a room. Later she sneaks into that room and soon after, the dog is alive. Can Leanne resurrect the dead? And if so, did she do the same to Jericho? Note Julian's comment that the baby's resemblance to Jericho is uncanny. At this point, it seems pretty obvious that Leanne is able to bring back things to life. Julien does mention there's a passing resemblance. Servant Episode 8 might give us some more clues regarding the mystery.
Fans are really interested to learn the truth about how Jericho died? It sounds like it was pretty untidy. We can't imagine the therapist hanging around Julian and Sean if they were responsible for the death, which leaves Dorothy or a horrible accident. The basement floor cracks and Leanne says nothing. It's odd because She has been so concerned with Jericho and Dorothy's safety, so maybe this type of thing has happened before? Fans are excited about the release of Episode 8 which is going to air on 3rd Jan 2020.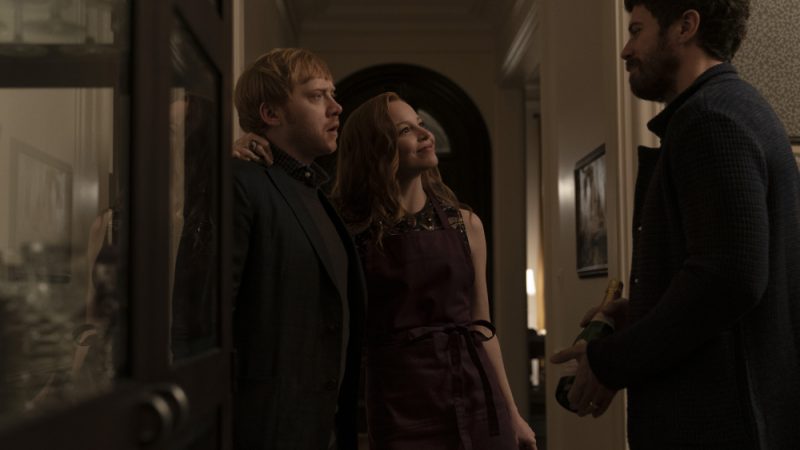 Sean just comes up with excuses to prevent Dorothy from introducing Jericho to new people. In a previous episode, he didn't want Dorthy to take Jericho to work so he told her that people might think Jericho was abnormal, or Jericho might get sick. In this episode, it seemed like he was just trying to stop her from showing Jericho to Natalie. Was anyone else almost super frustrated that Natalie was never going to see Jericho? Every time She tried to see him or there was a chance it got stopped until the end.
release date-
Servant Episode 8 will release on Jan 3, 2020, on Apple TV+. You can stream all the preceding episodes from the TV show here.