Chapter 121 is out and it has some nice moments with some depressing moments. Grisha waving his hand to Eren and Armin, hugging Zeke and revealing that he loves him, this chapter showcased some nice moments. Subscribe to our Reddit community for more latest updates on the Shingeki no Kyojin Chapter 122.
At first, Fans thought that Grisha was the one who is manipulating Eren. However, The latest chapter revealed that Eren went back in the past to manipulate his father. Later, His father gave him the keys with the Attack Titan. Grisha knew what Eren will become since this chapter revealed that the Attack Titan can foresee the future. Everyone thought that the Titan shifters can only share the memories with predecessors of their Titan while the Attack Titan can share memories with the successors.
Attack on Titan Chapter 122 release date
SnK Chapter 122 official release date, October 9th (Japan Time) pic.twitter.com/HQ4qbIhhHV

— Attack on Titan Wiki (@AoTWiki) September 8, 2019
Chapter 122 of AoT is going to release in following month's Bessatsu Shounen Magazine, on 9 Oct 2019.


Shingeki no Kyojin Chapter 122: The Missing Memories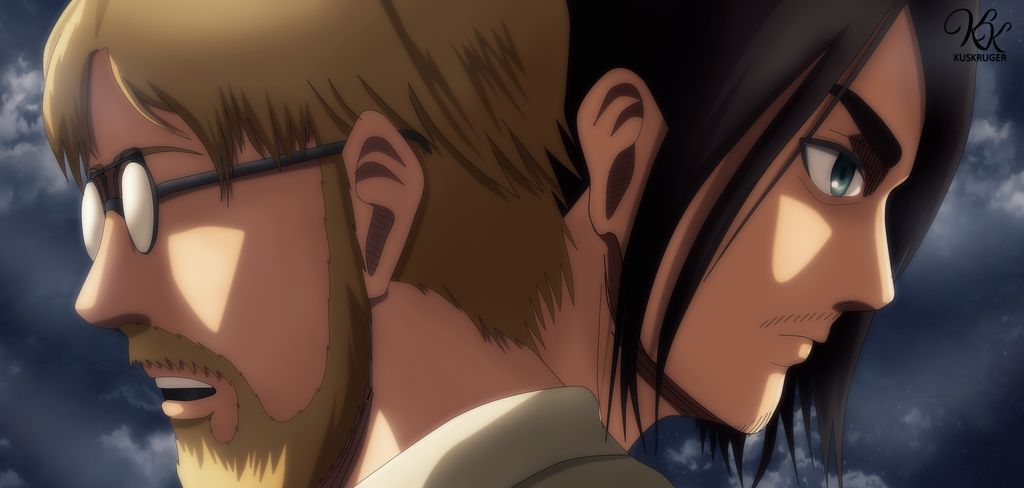 Eren wasn't finished showing Zeke the memories. We know shortly after that scene where Grisha killed all those people he willingly fed himself to Eren. It is a possibility that there were some missing pieces that Eren showed to Grisha at the end there and Zeke missed those pieces. Since Eren specifically pointed out that Zeke hadn't observed the whole memory yet. It looks like there was another big mystery is hiding when Eren eats Grisha and the Shingeki no Kyojin Chapter 122 might reveal those missing pieces. 
Zeke panicked after the warning of Grisha, He stopped the memory and trip out of the despair of Eren altering anything else.
The future Eren conveniently only showed Grisha the memories which would make him do those cruel acts he did. Grisha was a good doctor but Eren made him a murderer. Grisha had heavy regrets on being manipulated by Eren and he even tried to warn Zeke to stop Eren. Eren became a man encouraging his father to kill a bunch of people, forcing him into it. Eren knew that Grisha was a better person than that.

---
© 2019 Discover Diary All rights reserved. Do not copy without giving credit to us.