Season 2 of No Game No Life is one of the most anticipated that fans have anxiously waiting. No Game No Life season 1 and No Game No Life: Zero received a positive response from the fans all over the world and gain commercial success for the production studio (Madhouse), yet, the wait in the No Game No Life Season 2 has raised many questions about the uncertainties of the next season.
Follow to our Twitter and Facebook for the latest updates.
Can We Expect Season 2 of No Game No Life?
No Game No Life is an anime adapted from a Light Novel with the same name, illustrated by Yu Kamiya. Season 1 of this masterpiece aired on April 9, 2014, and had a total of 12 episodes. Madhouse hasn't completely forgotten about this series after season 1 since they also produced a movie No Game No Life: Zero which is a prequel to season 1. As of the last update, No Game No Life season 2 has not been officially confirmed. Earlier this year, it seemed that the chances of the upcoming season are pretty high. Fans might be disappointed because there isn't a lot of real news focusing on Season 2 of the anime.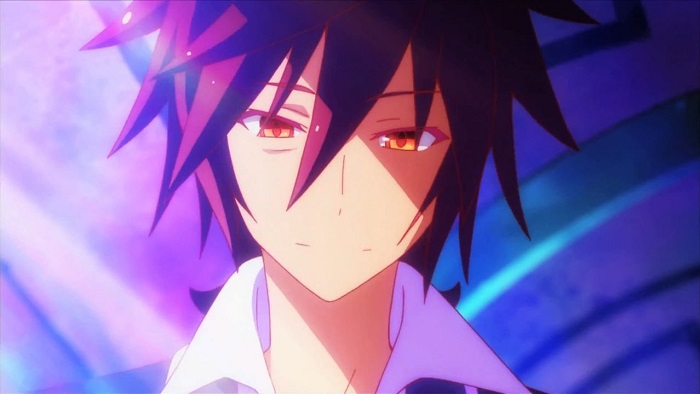 The most convincing analysis to assume a No Game No Life season two might be declared soon is that the sales of Overlord Season 3 are worse than the sales of season 1 of No Game No Life, Despite that Madhouse Studio produced Overlord Season 4, Also, The movie "No Game No Life: Zero" generated 700 million yen at the box office. Also, If you watch the movie (No Game No Life: Zero), you'll realize that it's nearly unthinkable not to have a season 2.
No Game No Life Season 1 Plot
This anime spins around the Brother-Sister duo (Sora and Shiro), They both are legendary online gamers and the one behind the username "BLANK". One day they receive an anonymous notification inviting them to play a chess game. To live up to their name, Sora and Shiro jump recklessly into playing the game and secures a flawless victory. Later they find themselves in a new realm after winning the chess game against Tet, who turns out to be a Kami (God) from another world. In this world, every dispute must be resolved by a dint of a gaming tournament. They also discover that among the total 16 races which reside in this world, humans are the lowest-ranked, and survive in a kingdom with only one city.
No Game No Life Season 2 release date
Madhouse studio will handle everything for the next season indicating it's much likely that there will be no change in animation and the story will continue where they last left it. The fact that Madhouse is not talking a lot about the release date of the second season makes some fans concerned about it, However, every fact points to the revival of No Game No Life in near future.
Sadly, Madhouse Studio hasn't given the exact release date of No Game No Life Season 2. But we do expect some news in the year 2020.
[divider_top]
© 2019 Discover Diary All rights reserved. Do not copy without permission.