From Leonardo DaVinci's paintings to sculptures from the Roman Renaissance period and artifacts from the Aztecs, museums worldwide hold very precious pieces. However, some hold more artefacts, paintings, and art pieces than others.
Here is a list of the largest museums around the world and information about when these museums were established, the number of items displayed in the museum, and where the museums are located. With the list ending with the largest museum in the world, let's get right in.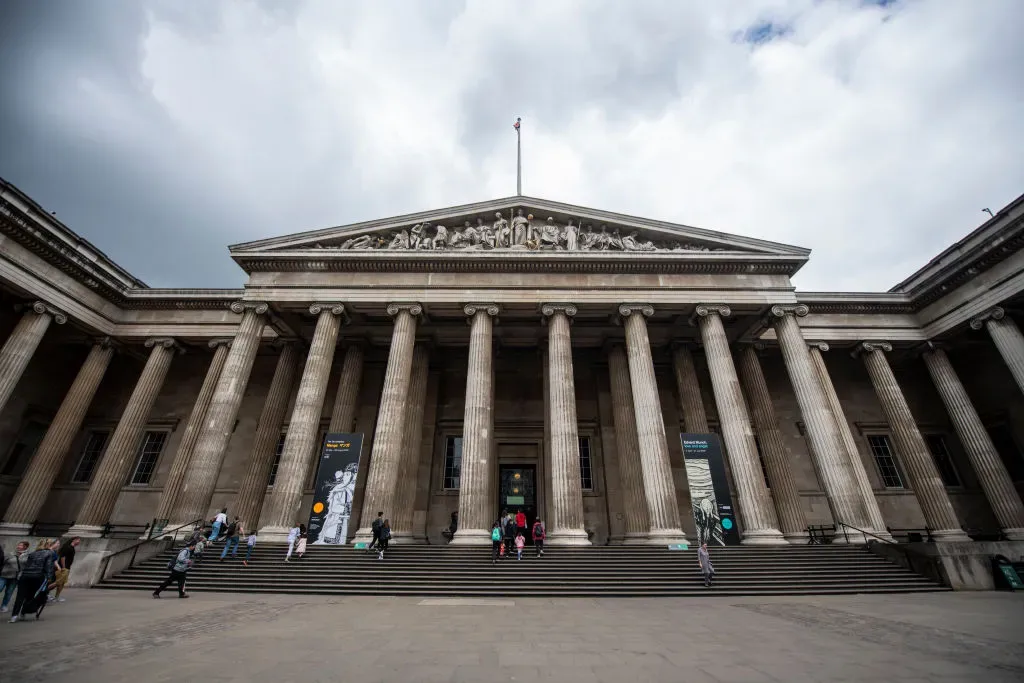 National Museum Of Korea
With 310,000 items, The National Museum of Korea is the tenth-largest museum on our list, covering a total landmass of 27,090 m² (291,594 sq ft). The building is divided into multiple parts and sections. Its first floor showcases a prehistory gallery of artifacts, while the second floor showcases galleries of donations, calligraphy, and paintings.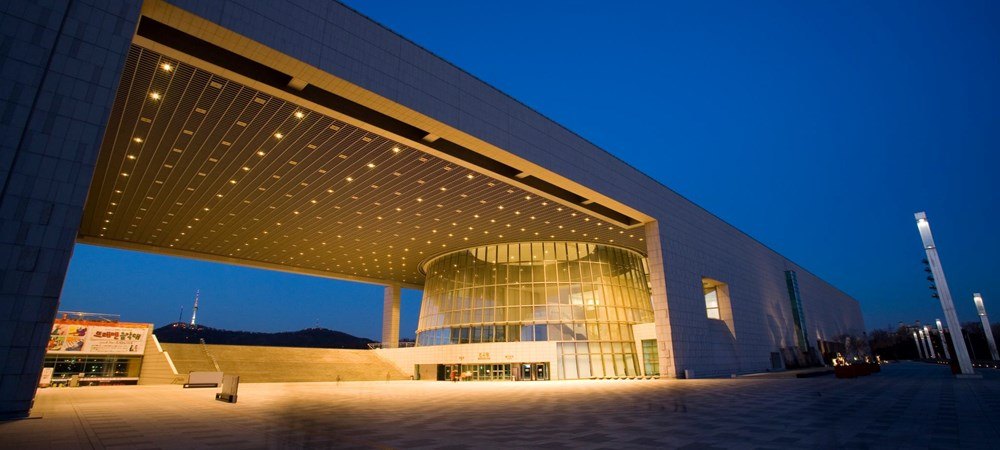 The third floor showcases a gallery of Buddhist sculptures and crafts numbering up to 630 pieces. Some of the remarkable pieces in the museum include the Gold Crown (a national treasure of Korea), the Pensive Bodhisattva, and the Dancing Boy painting by Danwon.
These priceless artifacts and paintings come from China, India, and other parts of Asia and attract an average of 3.4 million visitors annually. You can also find exhibition halls, education facilities, restaurants, and cafes within the museum's premises, among other structures.
Victoria and Albert Museum
With, 2.2 million items, the Victoria and Albert Museum, formerly known as the Museum of Manufactures and South Kensington Museum, is located in the Royal Borough of Kensington and Chelsea.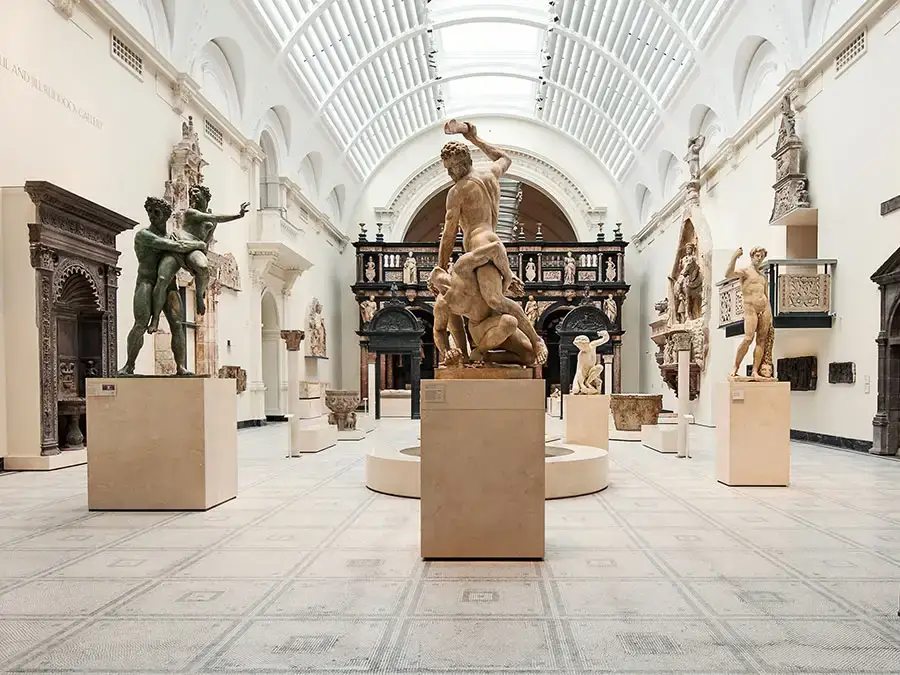 It is also called the "Albertopolis" due to its close association with Prince Albert and features the world's most extensive collection of post-classical sculptures. Within the museum are 145 galleries and a collection of artworks from European, Asian, North American, North African, and Islamic cultures.
These works include ceramics, glass, textiles, ironworks, medieval objects, and jewellery, among a host of other pieces and artifacts. The museum also holds the largest collection of Italian renaissance items outside Italy. Spread across 30,658 m² (329,999 sq ft) of land, the museum enjoys an average of over 3.9 million visits annually.
National Museum Of Anthropology
Established in 1964, the National Museum of Anthropology is located in Mexico City and is home to artworks, artifacts, and architectural designs dating back to Mexico's Pre-Columbian era. Perhaps some of the notable art pieces include the Aztec stone calendar (the Stone of the Sun), the Aztec Xochipilli statue, and the Disc of Mictlantecuhtli.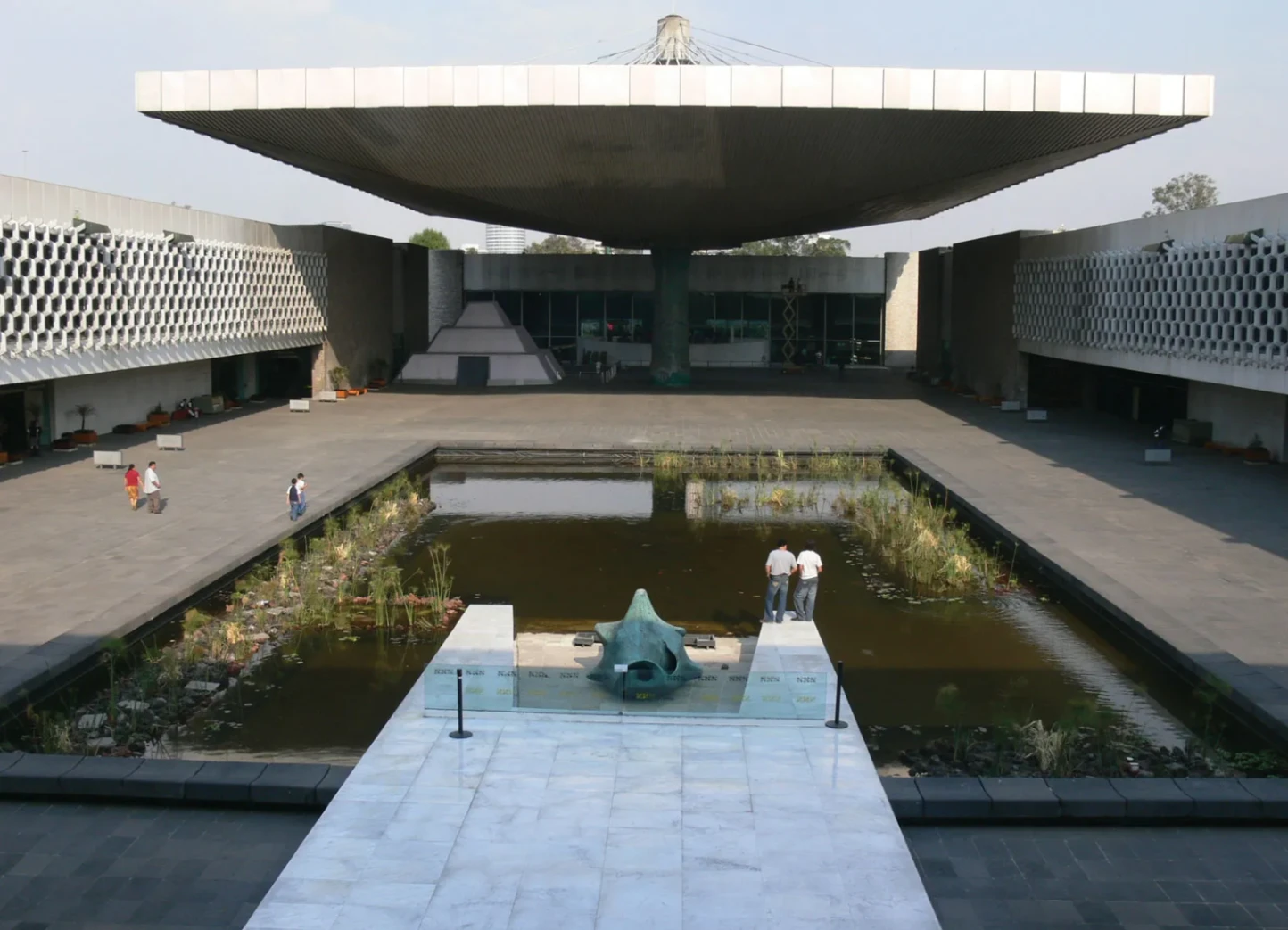 One interesting fact about the museum you probably don't know is that it was once looted in 1985. Over 140 pieces were carted away, but 133 of these have been recovered. However, there are still seven lost treasures. Based on the type of artworks contained in it, Mexico's National Museum of Anthropology is mainly categorised as an archaeological museum.
It features a collection of over 600,000 pieces, receives about 2.3 million visitors annually, and is spread across a total land area of 33,000 m² (355,209 sq ft).
Tokyo National Museum
Tokyo National Museum (TNM) is one of four museums operated by the Japanese government and one that focuses on artworks from Asia (primarily ancient and medieval Japanese art). This museum has 110,000 pieces.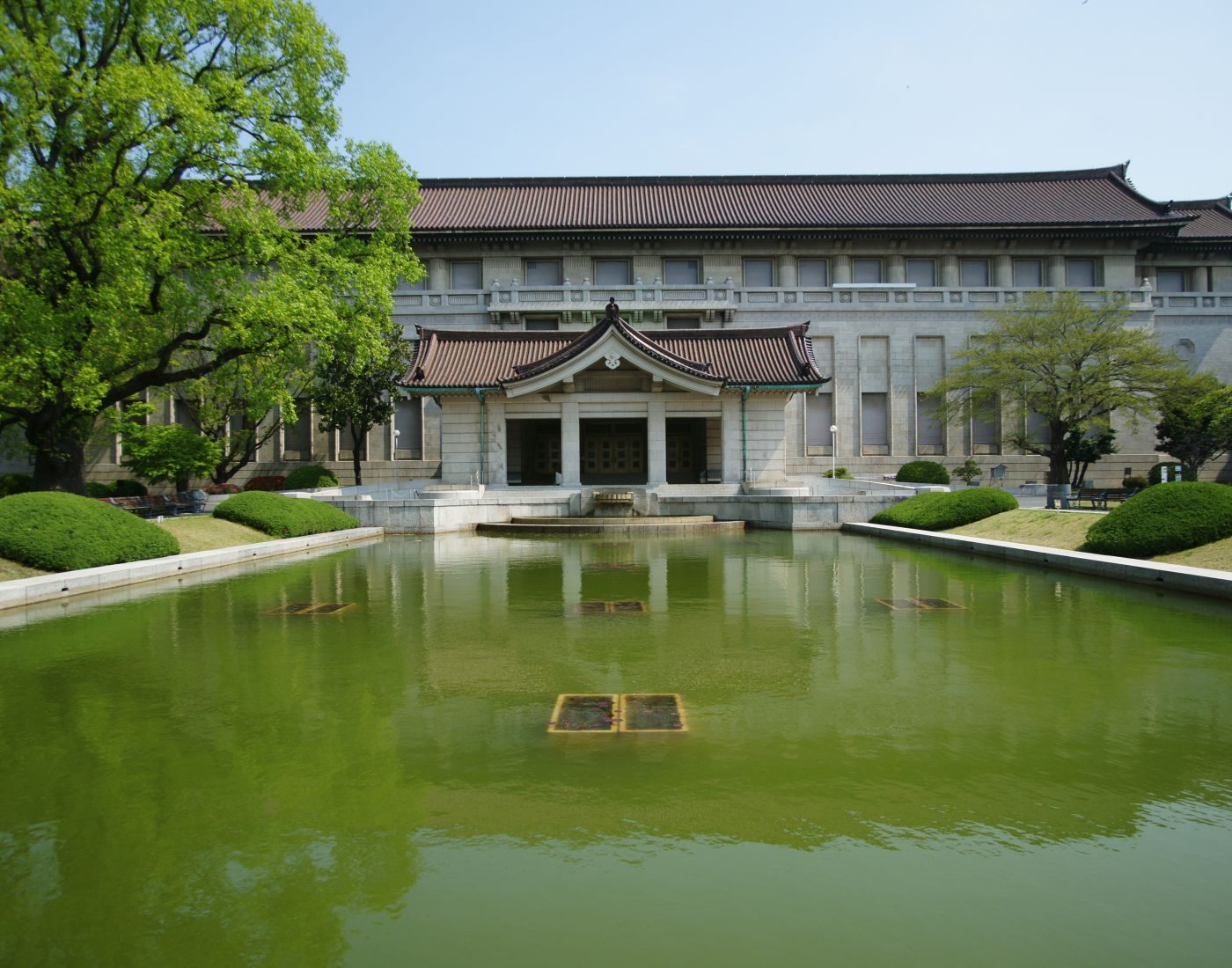 TMN's collection of artworks and pieces also features properties donated by private individuals and organisations, including samurai sculptures and swords, buddha sculptures, Kimonos, and paintings. There are six facilities, with each facility dedicated to a certain category of art pieces.
In addition, a garden where seasonal plants are displayed is also open to visitors, and educational events are held within the museum where visitors are provided with information about the art pieces on display. The Tokyo National Museum sees an annual visit of over 2.1 million individuals.
Vatican Museums
The Vatican Museums, established in 1506, are public establishments owned by the Vatican, a small independent city-state surrounded by Rome and ruled over by the Pope. The museums have 70,000 items and present interested visitors with works dedicated to the Catholic church, including Roman sculptures and art from the Renaissance period.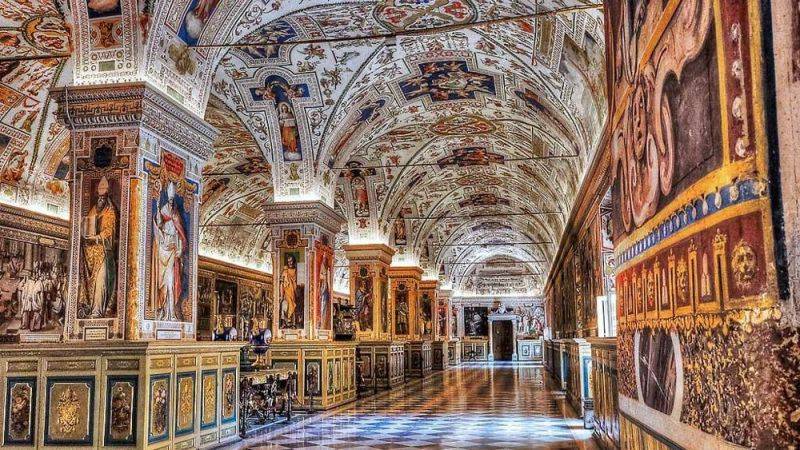 The museums were founded by Pope Julius II, consist of 24 galleries, and currently employ over 640 individuals. They include notable works like the Belvedere Torso by Apollonius, Saint Jerome in the Wilderness by Leonardo da Vinci, and the Creation of Adam by Michelangelo, among a lot others.
Individuals who invest in the Catholic faith should definitely try these museums out. Out of its 70,000 works, only about 20,000 are on display to the public, and all the facilities cover a land Area of 43,000 m² (426,848 sq ft). The Vatican Museums enjoy an average of 7 million visits annually and are worth about $4.3 billion.
Metropolitan Museum of Art
The Metropolitan Museum of Art (the Met) is the largest "stand-alone" museum in the USA and the entire western hemisphere with over 2 million items. The main pieces of art featured in it include classical antiquities, Egyptian artworks, and pieces of work from European, African, Asian, Byzantine, Oceanic, and Islamic artists.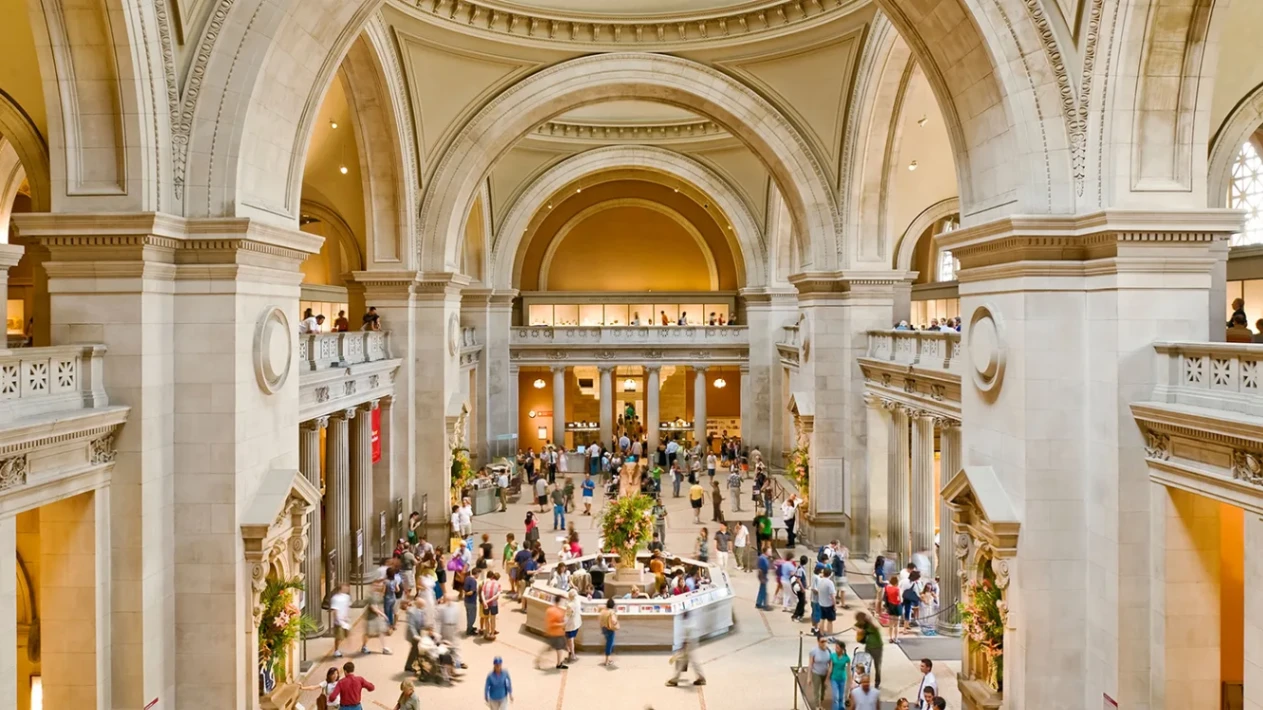 It also has a secondary museum located in Manhattan, which houses an extensive collection of art pieces from medieval Europe. Items in the museum are distributed into seventeen categories, including dedicated sections for geographic disparities, conservation, and scientific research.
The oldest piece of art is an Iranian storage jar from 3700 B.C. Receiving over 7 million visitors annually, the Met covers a land area of 58,820 m² (633,133 sq ft) and is worth over $3.9 billion.
National Museum of China
The National Museum of China is an establishment formed by merging two museums together—the National Museum of Chinese History and the Museum of the Chinese Revolution. Both museums previously shared the same building and have been open for operation sing 1950 and 1959, respectively.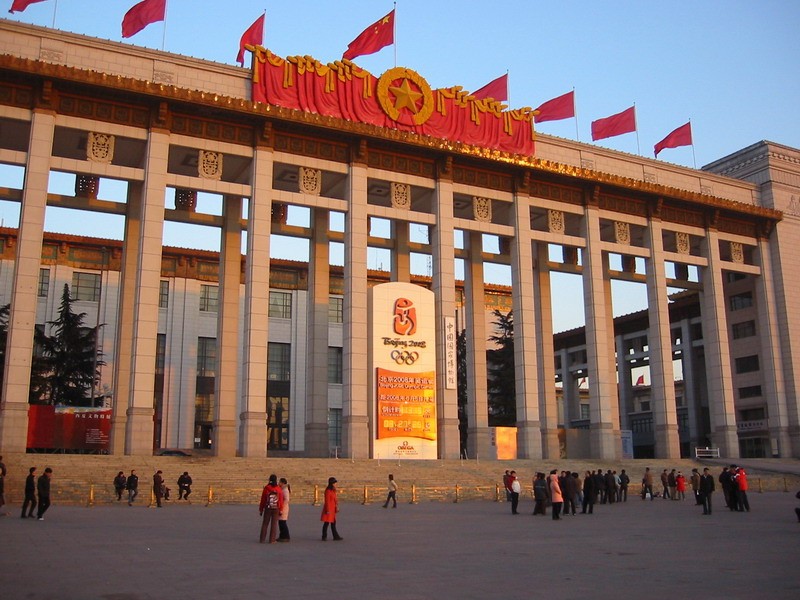 The 1.3 million items contained in the museum are from a 1.7 million-year history spread across the Youanmou Man until the end of the Qing Dynasty. It features the Houmuwu Ding, which is the heaviest bronze ware in the world, and a collection of items that represent more recent Chinese history from the first opium war in 1839.
These include the flag raised at the 1949 Proclamation of the People's Republic of China. Located in the Tiananmen square and covering 65,000 m² (699,600 sq ft) of land, the museum receives approximately 7 million visitors annually.
State Hermitage Museum
Located in St Petersburg, Russia, the State Hermitage Museum has 3 million items which makes it the largest art gallery space in the world. It was founded by Catherine the Great, consists of six buildings, and houses art pieces that date back to the stone age.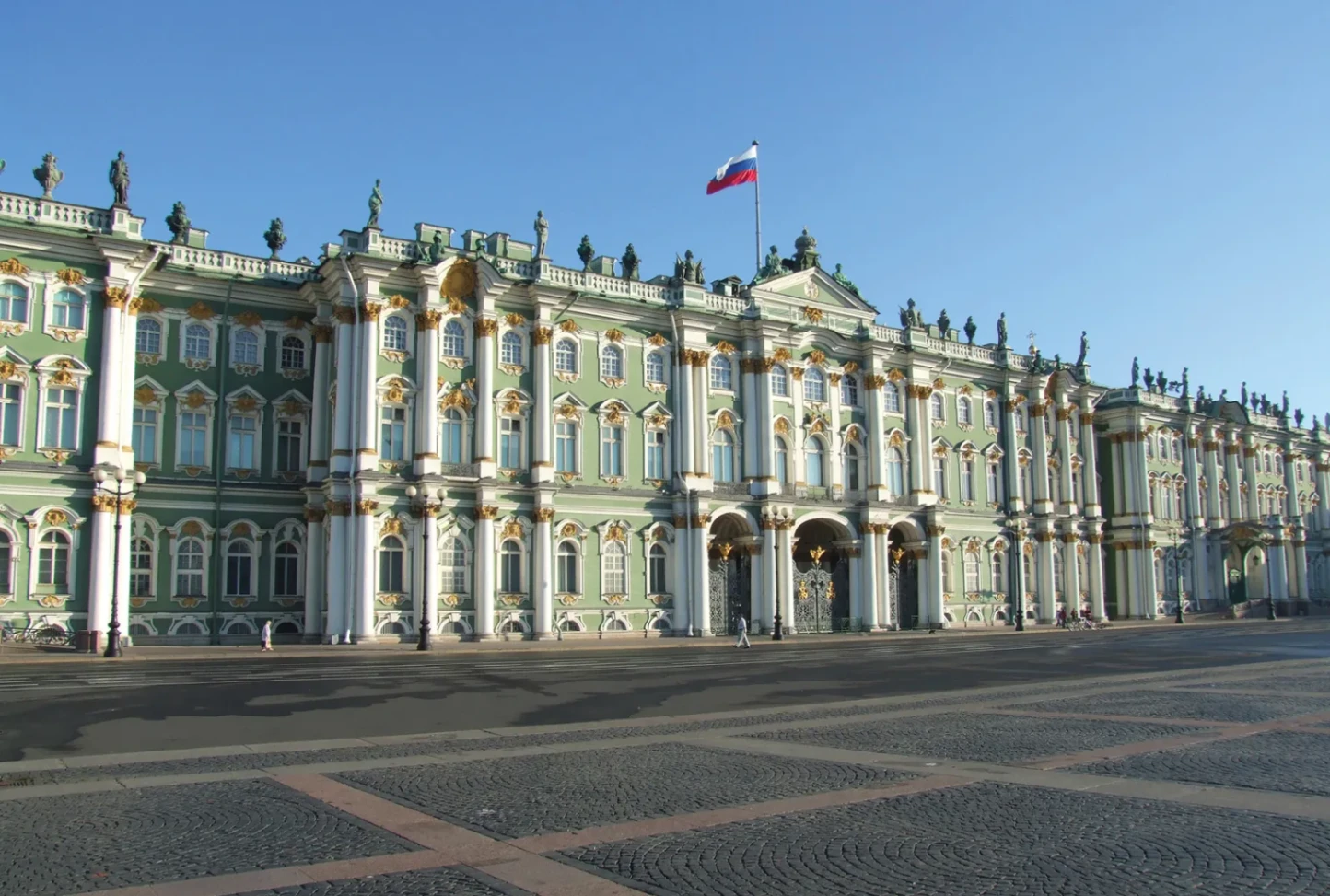 The most iconic buildings in this museum are the Winter Palace, which housed the Tsars, monarchs that ruled over Russia till 1917. Today, the entire collection of items and buildings is spread across 66,842 m² (719481 sq ft) of land.
As it contains works from artists like Da Vinci, Van Gogh, and Picasso, the State Hermitage Museum serves as the 6th most visited museum in the world. It receives over 1.6 million visitors annually.
The Louvre
The Louvre is a historical landmark and houses pieces that showcase French culture and art. The magnificent museum is located in the Louvre Palace, which once served as a castle for French royalty before its conversion in 1793.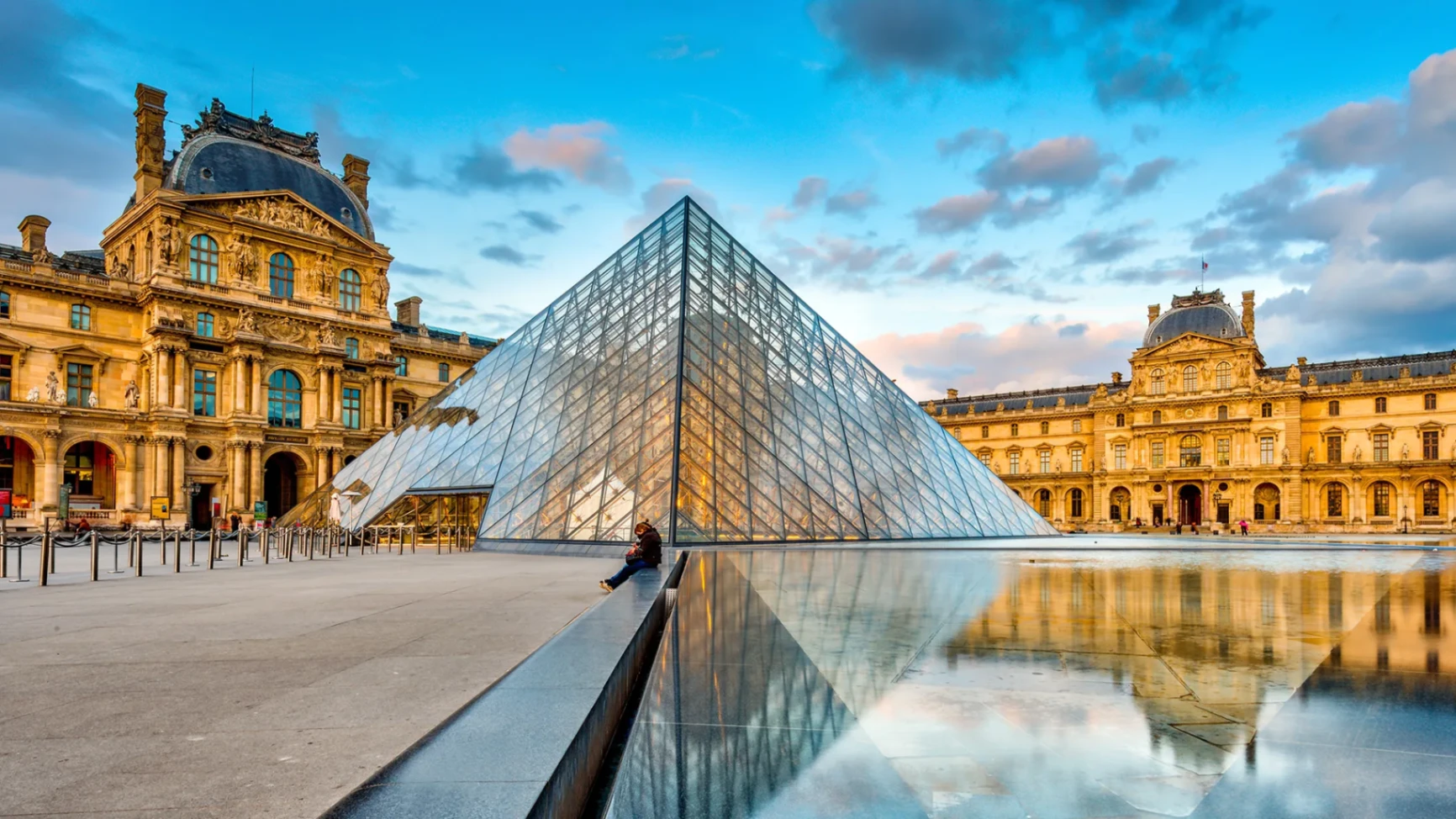 Receiving over 9 million visitors annually, it is the most visited "stand-alone" museum and houses some of the most valuable art pieces in the world. These include the Mona Lisa, Venus De Milo, Regent, and paintings and drawings from Egypt, Greece, and Rome, among others.
The museum houses more than 380,000 pieces in total and is spread across over 72,735 m² (783,000 sq ft) of land. There is currently a second Louvre Museum in Abu Dhabi with a deal of over $1.2 billion in place for art loans and management.
The Smithsonian
The Smithsonian Institution, popularly referred to as "The Smithsonian," is a group of museums and research institutes owned and run by the U.S. government. The institution consists of over 200 facilities across 45 U.S. states, including 19 museums and 21 libraries.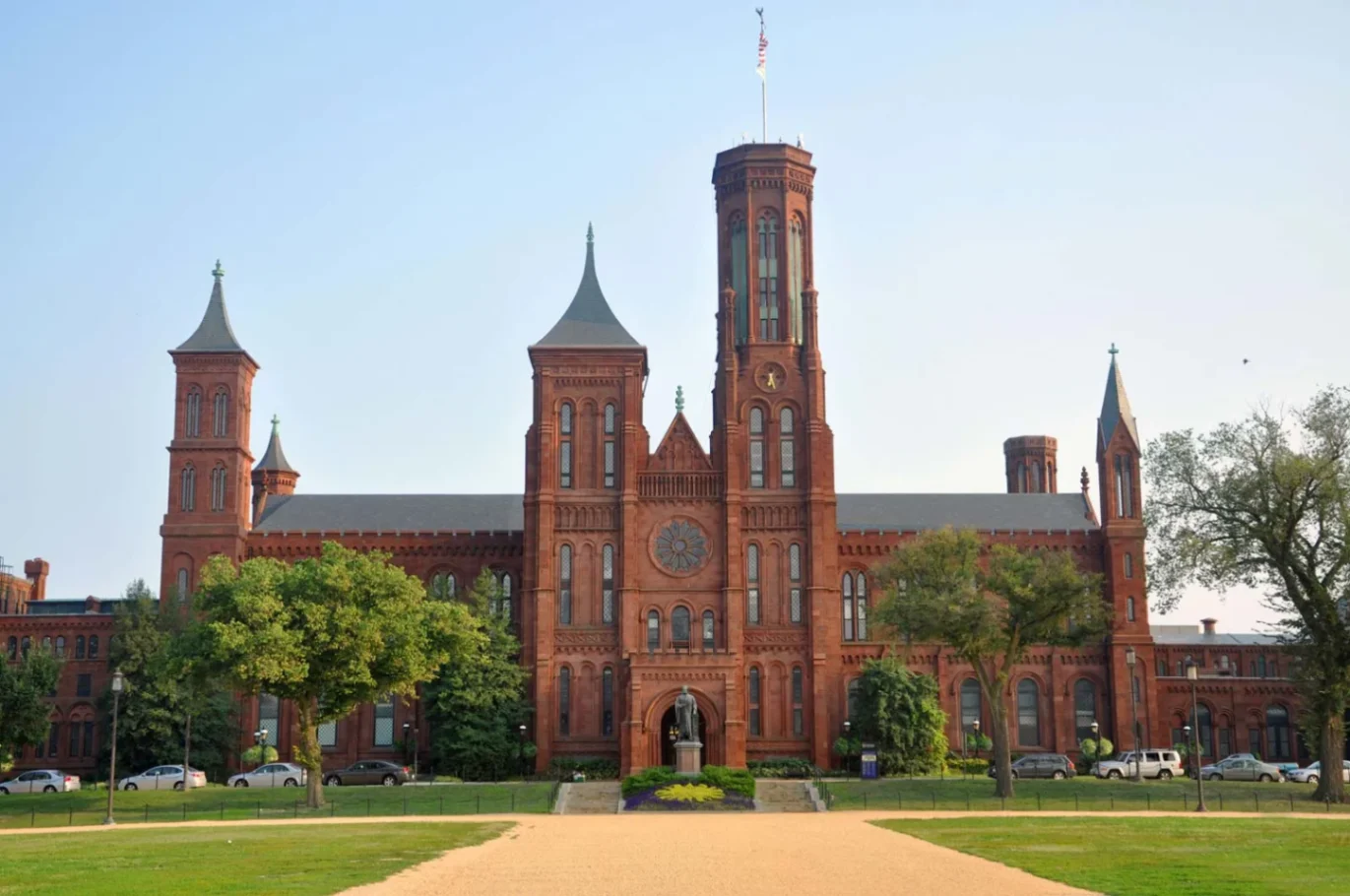 Adding its nine research centres, architectural landmarks, and zoo, items held within these facilities number up to 154 million. In addition, 145 million of these items are preserved animal specimens and artefacts located in the National Museum Of Natural History.
Looking at the variety of facilities the institution owns, it is undoubtedly for all types of item lovers. Most of the museums are located in Washington DC, including the famous National Zoological Park. It is valued to be worth about $5.4 billion, and the museums receive over 30 million visitors annually. One notable fact is that visitors don't pay to have access to it.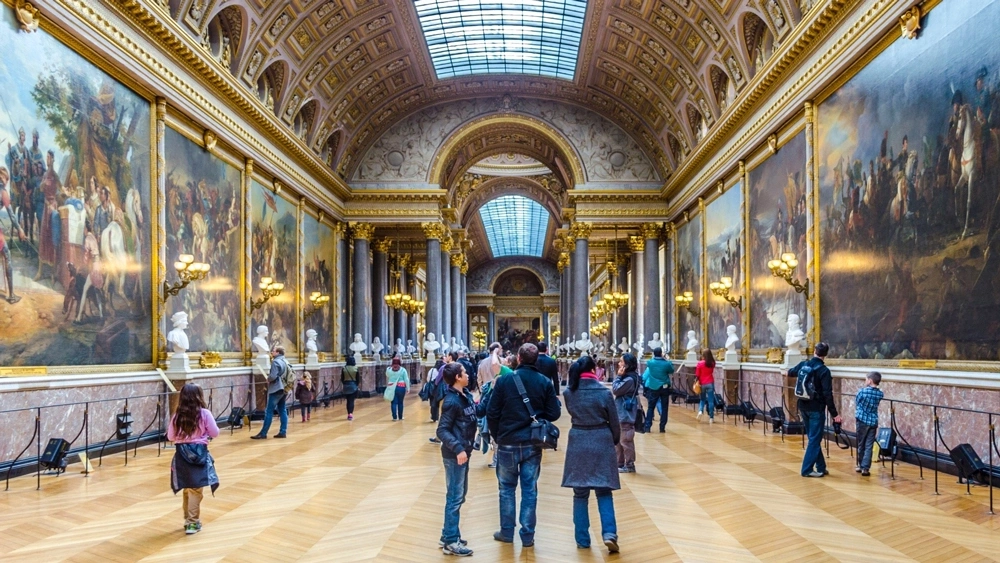 Conclusion
As long as humans continue to exist, items that represent the art and cultures of our times will continually be stored for future reference. These museums hold an incredible amount of these items, and perhaps, we can expect that they will get even more significant to accommodate new pieces.
So, if one of these is close to you, why don't you give it a try?