Tower of God released its first episode and believe me it was an epic start. The anime is based on a Korean webtoon with a similar name. The first episode of this most awaited anime hyped us all the fans for the future of this series. So, in this post, we will talk about the spoilers, prediction and release date of Tower of God Episode 2.
If you guys haven't watched the first episode yet, let me tell you this post contains spoilers for the first and second episode of the series. So proceed at your own risk. Let's start!
Also, Read – One Piece 976 Official Spoilers, Raw Scans, Jinbe's Return
Tower of God Episode 2 Release Date
The first episode of Tower of God premiered on 2nd April which means the next episode will release on 8th April.
Kami no Tou Episode 1 Summary
The first episode was amazing, as well as, mystery packed. There are so many things that we don't know of yet. Like there was no point of reference in episode 1 regarding Rachel and Bam on how they make the day to day life before Rachel all of a sudden decided to climb this famous tower. The small flashback of Rachel and Bam meeting up while Bam was climbing a pile of rocks doesn't say much of where they actually live. But, it looks like we will be seeing more of these flashbacks throughout this series to know more about Bam and Rachel's relationship.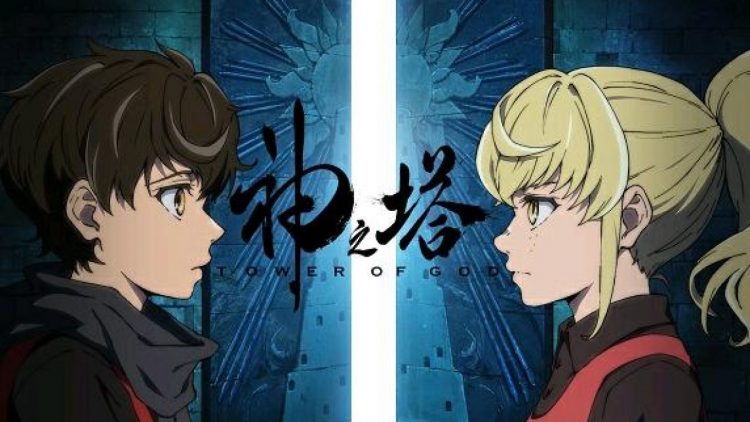 Bam somehow clears the first floor of the tower with the help of Black March. Yuri, the princess of Jahad gave this needle or sword to Bam so he doesn't die on this floor. On the clearance of this floor, Ban teleports to the second floor. Now, he has to clear a test where all the contestants have to fight to reduce the number of themselves from 400 to 200.
Tower of God Episode 2 Spoilers
On the second floor. the scene where the archer kills the swordsmen but immediately gets shot in the head really sold the brutality of the test. Those scenes really added more tension to it. Rather than just saying the tests are brutal, we get to see it and feel it.
Tower of God episode 1 is out! pic.twitter.com/hKWIbR9QWp

— Spatial (@SpatialAnime) April 2, 2020
There were a total of 400 regulars at the start of the test and at the end of the episode the numbers that left were less than 300. Moreover, we got to see some characters in this episode and it looks like Tower of God Episode 2 will also introduce some new faces to the series.
Bam needs to think of something quick now he is facing real danger. Rak, another regular set his eyes of Bam's weapon and is already behind him. In the Tower of God Episode 2, we will see how Bam is going to fight against this opponent. Is that sword going to help him again? We have to wait for the release of the Second Episode of the Tower of God to know how Bam is going to survive.
Webtoon chapters in Episode 1
For those who desire to read along with the source material, this episode covers up to about half of Chapter 6 of the Webtoon. However, Chapter 6 holds some spoilers for the next episode of the anime, so staying at the end of Chapter 5 will give you meaning for what's happening without spoiling anything.