PUBG Announces 'Stunt Contest' To Celebrate Arrival Of Vikendi Map
So, the most awaited and the most exciting of all the maps, Vikendi has finally launched to PlayStation 4 and the team of PlayerUnknown's Battlegrounds has decided to arrange a "stunt contest" in celebration of the coming of the new map. The prizes are amazing, but you have to create a reel of yourself doing mind-blowing stunts in Vikendi in order to win.

Stunt Contest
Here is the list of official rules stated by the PUBG team:
Drop in Vikendi, perform a stunt, and tape it using the PS4 share button.

Upload your recording to Youtube or Google Drive.

Submit your PSN ID, and the link of your video

HERE.
The requirements for the video are also listed below:
Minimum duration: 10 seconds

Maximum duration: 60 seconds

File format: Any format
Other basic common rules also apply here. For example, you cannot copy any other player's content. The content should be original and only yours. Also, make sure that you provide all the correct information about yourself or else your submission will be rejected. Only video links from Youtube and Google Drive will be accepted and no other platform is allowed. Also, make sure to follow the community guidelines or else your video will be rejected right away. Keep all of this in mind while making your submission to have a fair chance in winning the contest.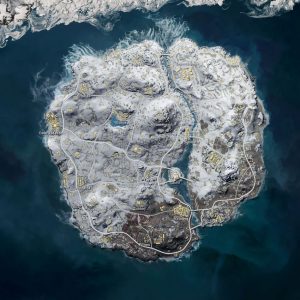 After you have put all of this effort into your video, it is only fair that you expect the prizes to be hella amazing. Well, the top ten players will walk away with a custom made PlayStation 4 Pro made by Nate Abell. If not the PS 4 Pro, you can also win various goodies such as limited edition Vikendi sunglasses, as well as a matching snow beanie and snow sunglasses.
The contest has already begun and you all have until 7th February, 7:00 A.M. PDT to submit your videos. Let us see how creative people can get with a 60-second stunt video performed in Vikendi.
[divider]

Subscribe to our Reddit community for more latest PUBG Updates.
[divider]
Why Epic Games disabled replays in Fortnite?
GTA 6 (Grand Theft Auto 6) Release Date, News, Rumors
PS5 (PlayStation 5) New Details Leaked, News, Release Date
[divider]