.
[nextpage]
Anime to Watch
Anime is one of the most exciting forms of entertainment, partly because many of these shows manage to keep you engaged across episode counts of one-hundred, and sometimes more. These Japanese animated epics typically feature bold, yet recognizable art styles, as well as complex, winding narratives starring some of the most endearing – and oftentimes, most badass – characters ever created. With that being said, however, the surface of anime can be a tough one to scratch, especially considering the litany of great shows available right now.
Luckily, you don't need to go in blind, because in this article, we're going to list the twenty best anime shows that you just can't miss out on. Sounds intriguing? Then click NEXT and read on to find out more.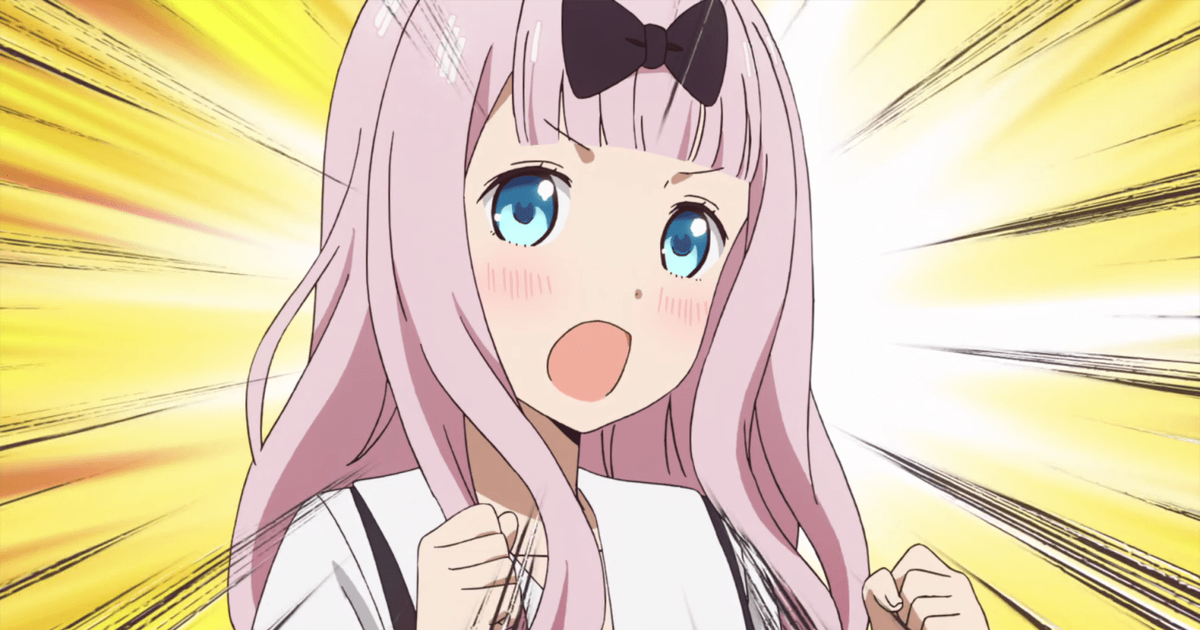 [/nextpage][nextpage]
Fullmetal Alchemist: Brotherhood
We can't think of any reason not to start with the best of the best. Fullmetal Alchemist: Brotherhood is actually the second series carrying the Fullmetal Alchemist title, and serves as a reboot of the first. Unlike its predecessor, the second anime closely follows the events of the manga it is based on and, as such, provides one of the most fascinating and complex tales of two brothers ever put to screen. Emotional, funny, and filled to the brim with imaginative action and set pieces, Brotherhood is the perfect place to start if you're new to the world of anime.
[/nextpage][nextpage]
Death Note
If you're in the mood for something a little darker than our previous offering, then Death Note should be your next stop. Like many of the best anime to ever air, the series is based on a manga of the same name, and closely follows its printed counterpart in terms of plot. Speaking of plot, the titular "Death Note" is a mysterious book with the ability to kill anyone whose name is written within its pages. It falls into the hands of Light Yagami, who quickly decides to try and rid the world of those he deems morally impure through the use of the book's dark powers. This is a show full of moral ambiguity, and which never shies away from posing complex, thought-provoking conundrums to keep even the most practiced of philosophers up at night.
[/nextpage][nextpage]
One Punch Man
At the other end of the spectrum lies One Punch Man, which may be one of the funniest high-concept action comedies, period. The titular protagonist (who also goes by Saitama) has the ability to – you guessed it – defeat any opponent he faces with a single punch. While that premise may sound limiting, the show deftly moves beyond those initial trappings, and follows Saitama's journey to find a worthy match for his abilities. Humorous and heartfelt in equal measure, it's a great binge, especially considering that it's only 24 episodes long… so far.
[/nextpage][nextpage]
Cowboy Bebop
Cowboy Bebop is not only a great anime – it's also an inventive and thrilling neo-noir, Western sci-fi romp with stunning animation which more than holds up to this day. It is also one of the first Japanese animated shows which Western audiences took seriously, and was noted for its universal appeal thanks to its themes of loneliness and existential ennui, as well as its killer soundtrack and damn good looks. It's a classic of the genre, a monumental achievement in animation, and also, a binge-worthy watch.
[/nextpage][nextpage]
Attack on Titan
If you plan on watching Attack on Titan – (and we highly recommend that you do) – you'll need to do so quickly, and get through the three seasons which have already been released before the fourth arrives later this year. Before you go in though, be warned: this is definitely one of the grimmer tales on this list, and while it's not without its moments of brevity and pause, such scenes are few and far between, and serve as brief reprieves from the otherwise cruel and unforgiving post-apocalyptic fantasy world. Other than, it's a jolly good time, really. Have fun.
[/nextpage][nextpage]
Berserk
Similar to our previous entry, Berserk is a dark and twisted fantasy affair which follows the gloriously bloody and unrelentingly gory misadventures of the aptly-named Guts. Unlike some of the other titles on this list, Berserk proudly wears its Western influences on its sleeve. You'll encounter Medieval castles and meet wandering knights, though neither will be as romantic as they appear in The Canterbury Tales. Regardless, if dark Medieval fantasy is your thing, or you found the lack of beheadings in the later seasons of Game of Thrones disappointing, then Berserk is probably the anime for you. Also, it was one of the primary inspirations for the Souls series of video games. Enough said.
[/nextpage][nextpage]
Naruto Shippuden
Although you may not already be fully-acquainted with anime, there's a good chance you've already heard of Naruto and its follow-up series Naruto Shippuden. They're certainly some of the more popular shows on this list, though we're more interested in the sequel series, which gave us phenomenal character development and sufficiently stylish and energetic action sequences. With exactly 500 episodes, there are bound to be a few duds in the mix, and you'll have to put up with a handful of boring, exposition-heavy filler episodes. But for the most part, Shippuden is a well-rounded and mostly-engaging series that's perfect for the person who won't mind investing a substantial amount of their time into one show.
[/nextpage][nextpage]
Neon Genesis Evangelion
Another hallmark of the genre, Evangelion is like Power Rangers, only far too mature for its good, and very, very cool. Along with Cowboy Bebop and a select few other titles, Evangelion is one of the most universally-acclaimed anime ever put to screen. Compared to Shippuden's hefty 500 episode-count, Evangelion is decidedly tight and follows a core group of heroes across 26 episodes in their fight against the mysterious extraterrestrial "Angels". Mature, insightful, and profound all in equal measure, Neon Genesis Evangelion demands your attention and delivers an emotionally-charged and significant pay-off at the end of its run.
[/nextpage][nextpage]
Dragon Ball Super
Much like Naruto, Dragon Ball is something of a household name at this point, and is one of the earliest examples of an anime breaking international barriers and finding immense success outside of its native country thanks to its universal appeal and charm. You've probably already the names of Goku, Vegeta, and – yes – even Krillin. All of those iconic characters are back in the sequel series which follows on from the events of the original manga. The stakes have never been higher, and Dragon Ball has never been better.
[/nextpage][nextpage]
Psycho-Pass
In stark contrast to the immense popularity of Dragon Ball, Psycho-Pass has yet to find sure footing in the West, outside of its native Japan. But for those who have already discovered it, Psycho-Pass is one of the cleverest and most thought-provoking shows out there, with killer visuals to boot. If you've already seen Cowboy Bebop and like a little more "neo" in your neo-noir, Psycho-Pass is definitely the series for you.
[/nextpage][nextpage]
Violet Evergarden
We've mentioned a lot of series which heavily-feature intense action and dramatic, soap-opera-esque storylines. Well, our next pick only features one of those things. Violet Evergarden may be the most emotionally-charged series on this list – quite literally, in fact, as the titular protagonist struggles to understand her own humanity and emotions. It's a slow-burner of a show, one which demands your full attention and investment across its brief thirteen episode-long run. Just make sure to keep a box of tissues handy.
[/nextpage][nextpage]
Sword Art Online
Our list so far has been no stranger to anime with more fantastical inclinations, but they've mostly been some pretty sordid and bleak affairs. If you're looking for a bit more "fantasy" in your fantasy, then Sword Art Online should make for great viewing material. While it's certainly not the most profound of endeavors on this list, it proves that anime doesn't always need to be deep and heavy in order to be enjoyed, or indeed, even worth watching for that matter. All the right stuff is on display here: gorgeous animation; great action; and more charm than you can wave a sword at.
[/nextpage][nextpage]
One Piece
Oh boy, where do we start with One Piece? It's a show which pretty much has it all: action, humor, drama, style, everything you could ever want in an anime. It mostly succeeds in this difficult juggling act through its exhaustive episode count. 946. That's how much of a back-log you'll have to sift through if you ever plan on starting this beloved anime. Binge-worthy material? Absolutely. Aside from the occasional filler episode or two, One Piece is exciting and humorous, with characters you'll be happy to tag along with for the long, long ride.
[/nextpage][nextpage]
My Hero Academia
My Hero Academia is quickly shaping up to be one of the most popular and most beloved anime ever put to screen, largely due to its decidedly "quirky" premise. (That's a joke you'll understand once you start watching). You've already got four seasons worth of viewing material to catch up on, and a fifth season already on its way, so there's no better time to jump head-first into the world of My Hero Academia, where the next generation of superheroes are being trained to defeat an all-powerful villain.
[/nextpage][nextpage]
Demon Slayer
Despite the familiar anime stylings, Demon Slayer is one of the more eye-catching entries on our list due to its unique, yet familiar animation and production-quality. The show does not overstay its welcome, with a tight episode-count of 26 – (decidedly short for an anime, clearly) – across a single season, and one sequel film. The story chronicles the efforts of a recently-orphaned boy – Tanjiro – to avenge the deaths of his family, and return his sister to humanity after she herself is transformed into a demon. Typical anime fare, really, but Demon Slayer remains a worthwhile watch thanks to its strong emotional core, and the bond between Tanjiro and his sister, Nezuko.
[/nextpage][nextpage]
Fairy Tail
The quest to find a dragon is an age-old tale, one which dates all the way back to Beowulf, as well as more recent sagas such as The Hobbit or the much-reviled Netflix adaptation of Dragon's Dogma. But that familiar story is given new meaning and new precedence in Fairy Tail, which chronicles the tale of one boy – Natsu – as he searches for his adoptive father, the dragon Igneel. Oh, and also, Natsu is a dragon slayer. Despite the inevitable drama that ensues from such a premise, Fairy Tail is a fairly lighthearted, imaginative and adventurous romp with a huge heart beating at its core.
[/nextpage][nextpage]
Monster
Taking a slight detour from our previous entry, Monster is a dark and serious affair that definitely is not for the faint of heart. Its story revolves around Kenzo Tenma, a Japanese surgeon who now lives in Germany, and his relationship with one of his former patients – Johan Liebert – who also happens to be a particularly dangerous serial killer. We won't give away anymore than that, but suffice it to say, Monster provides some great, high-stakes drama for fans of fictional serial killers. Those who have seen Hannibal or The Silence of the Lambs should feel right at home here.
[/nextpage][nextpage]
Samurai X
You may have heard about this anime by its other name: Rurouni Kenshin: Meiji Swordsman Romantic Story. We're kidding – there's no way anyone can remember all of that. But although the title is a little too "on the nose", it at least sheds light on the series' content – what you see is what you get, and what you get is a beautiful, introspective story about a swordsman trying to atone for his past sins, and come to terms with everything he's done. It's a mature tale which features all the familiar trappings of a traditional anime through the lens of a much wiser storyteller. Really, there's no going wrong here.
[/nextpage][nextpage]
Serial Experiments Lain
Our second last entry on this list is one of the rare few anime we've featured to have not been based on a manga. And that's probably because what Serial Experiments Lain achieves through its animated format would be inconceivable in any other medium. There's no one way to describe this experimental treat: it's a story about identity, reality, communication, and conspiracy, and a whole lot more. Fans of The Matrix's occasional philosophical musings will appreciate Serial Experiments Lain, especially because it's another fine entry in the cyberpunk subgenre.
[/nextpage][nextpage]
Code Geass: Lelouch of the Rebellion
Rounding out our list is an entry which encapsulates perfectly everything that makes anime special: inventiveness, imagination, style, and heart. While it certainly is not the most popular one show on this list, we feel it's one which hasn't gotten enough love and attention, despite it being one of the boldest anime out there. Set in an alternate timeline, the series features awesome mecha battles between the world's greatest three superpowers, commanded by the exiled prince, Lelouch, the show's protagonist. It's bombastic, stylish, and wonderfully animated, and it's the perfect entry to finish off our list with.
[/nextpage]