Here I have compiled a list of cold hearted anime characters. They are not necessarily the protagonist of the anime. The cold look on the face of the characters makes them intense and badass. Such characters make the story more interesting and sometimes these characters end up becoming our favourite ones. So let's see the 10 most cold hearted characters:
Top 10 Cold Hearted Anime Characters
10. Naru
Naru is from Ghost Hunt. He is cold, narcissistic, analytical personality. He doesn't tolerate weakness- neither his own nor others.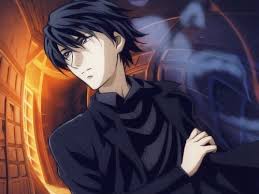 9. Hyoubu Kyousuke
He is the protagonist of The Unlimited Hyoubu Kyousuke. He is a total badass and is very strong. He is cold towards humans, he just wishes to wipe out the human existence from the face of the earth.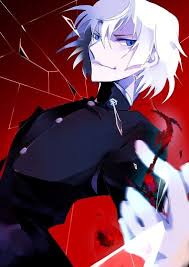 8. Momonga
Momonga is from Overlord. Overlord is a Japanese web novel written by Kugane Maruyama. He is an absolutely fascinating character who is overpowered. He is very cold and ruthless. We all love a good anti-hero every once in a while. Momonga is a total badass!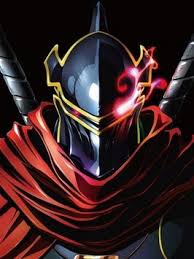 7. Shu Ouma
Shu Ouma is from Guilty Crown. He is a total badass and cold-hearted character. In the beginning, he was pretty pathetic. But he gradually evolves and become cold who doesn't care about anyone. Shu a 17-year-old boy who never made true friends meets a girl named Inuri Yuzuri, and that moment changes his life.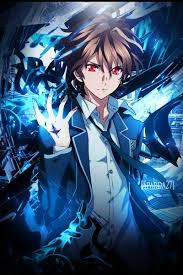 6. Shogo Makishima
Shogo Makishima is the antagonist of the series Psycho-Pass. Shogo is filled with cruelty, savagery and all of the negative emotions of humans, and not at all bother about others suffering. He is very manipulative, it can be seen when he easily makes people do his bidding. The whole world is dominated by a Sybil System, which removes crime by following the people who may perform them, they either kill them or make them for a mandated remedy. Makishima desires to destroy this system. He is entirely cruel when it comes to reaching this goal.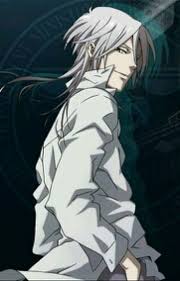 5. Hei
Hei is from Darker Than Black. He is a human who gained special powers. He is part of a unique organization & kills whenever he is said to. He doesn't give a shit about anyone. He really has no feelings. Hei is one of the most cold-hearted personalities ever.

4. Itachi Uchiha
Itachi is antagonist from Naruto. At the age of 4, Itachi witnessed war by being part of it in the battlefield, that twisted Itachi's mind. He became a cold-blooded killing machine. He was hated by his own young brother who wanted to take revenge on him.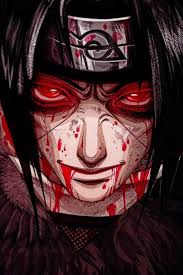 3. Alucard (Highly Recommended)
Alucard is from Hellsing. As usually observed among vampires, he holds blood red eyes, which may shine when he is feeling strong sensations. Alucard is an immortal, invincible vampire who doesn't give a damn to other's emotions. He is willing to help the organisation in taking down his own forms(vampires), & he does this with satisfaction. Alucard is a cold-blooded slayer.

2. Light Yagami (Highly Recommended)
Light Yagami is the protagonist of Death Note and is one of the most intelligent students in Japan. He wants to wipe away all the criminals from the world and in the process, he becomes the cruellest and coldest person alive on earth. He wishes for a crime-free world and he does this with the help of a Notebook (if u don't know, go and watch it). Despite he has good intentions, he loses sight of his original goals and becomes obsessed with killing whoever opposes him.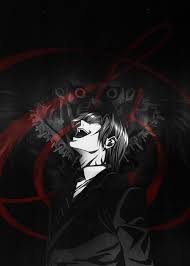 1. Guts (Highly Recommended)
Guts is the protagonist of the anime Berserk. He had a very hard life from his young age. He lived with mercenaries who treated him like dirt. He learned to fight and survive at very young age. He simply doesn't kill his enemy, he massacres them. He's definitely the most badass and cold-hearted character.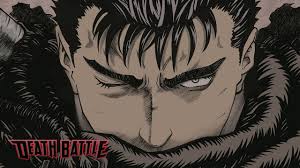 That concludes my list of top 10 cold hearted anime characters.
Pooja Rawat is the author of "Top 10 Cold Hearted Anime Characters". Connect with her on Social Media.
____
Top 10 Anime To Watch In Fall Of 2018 – Recommendation
There are over 50 anime shows airing in April and that doesn't include wintertime shows that are moving into their second cour. So now we chose to give you all a list of Top 10 Anime To Watch For Fall Of 2018.
Here's a list of Top 10 Anime To Watch In Fall Of 2018
1. My Hero Academia Season 3
2. STEINS; GATE 0
3. Tokyo Ghoul: re
4. Sword Art Online: Alternative Gun Gale Online
5. Food Wars! The Third Plate
6. High School DxD Hero
7. Dances with the Dragons
8. Golden Kamuy
9. Full Metal Panic! Invisible Victory
10. Devils' Line
My Hero Academia Season 3
It is estimated to debut on April 7, 2018, and the season will air on Saturdays in Japan as the same time Season 2 aired last year.
The story tracks Heroes of Class 1-A & 1-B who will have the hardest training camp of their careers! A group of experienced pros drives everyone's Quirks to further heights as the learners face one terrifying difficulty after another.
STEINS; GATE 0
It is a continuation of 2011 anime Steins; Gate. Directed by Kenichi Kawamura, & written by Jukki Hanada, the anime will begin on 11th April 2018.
The standard synopsis described by official reference mentions, "The dark unimaginable story of Steins; Gate that commences with the strange mad scientist Okabe, trying to recover from a failed effort at saving Kurisu.
Tokyo Ghoul: Re
Released on 3rd April 2018. Tokyo Ghoul season 3 is placed two years later the results of the original series and serves Haise Sasaki, who is a half-ghoul & a part of the CCG and head of a special squad named the Quinx Squad.
Sword Art Online: Alternative Gun Gale Online
The third season named Sword Art Online: Alicization & a spin-off anime named Sword Art Online: Alternative Gun Gale Online are in creation and are estimated to be released on 7th April 2018.
Food Wars! The Third Plate
The Third Plate aired on October 4, 2017, & December 20, 2017. The second half of the anime will debut on 9th April 2018.
High School DxD Hero
It is the fourth season of the anime series, High School DxD. HERO includes the second share of The Heroic Oppai Dragon saga of the Light Novel in series by Ishibumi himself. The latest season will be presented by Passione, will be directed by Sueda. It will deliver on 10th April 2018.
Continue Reading The Post.