Boruto episode 91 will be one of the concluding episodes of the Mitsuki arc. At the start of the arc, we encountered episodes that weren't too prominent, and fans just desired the arc to finish, but We believe that this arc has achieved just to cover itself.
Boruto Episode 91 Leaked Photo
Recently, HULU leaked a photo from episode 91 and it seems like Ku is being held by snakes. It's interesting to see Ku still grinning despite being kept by snakes. If he is really assured of his powers to get out of such a power, then maybe the Team 7 is in a huge crisis.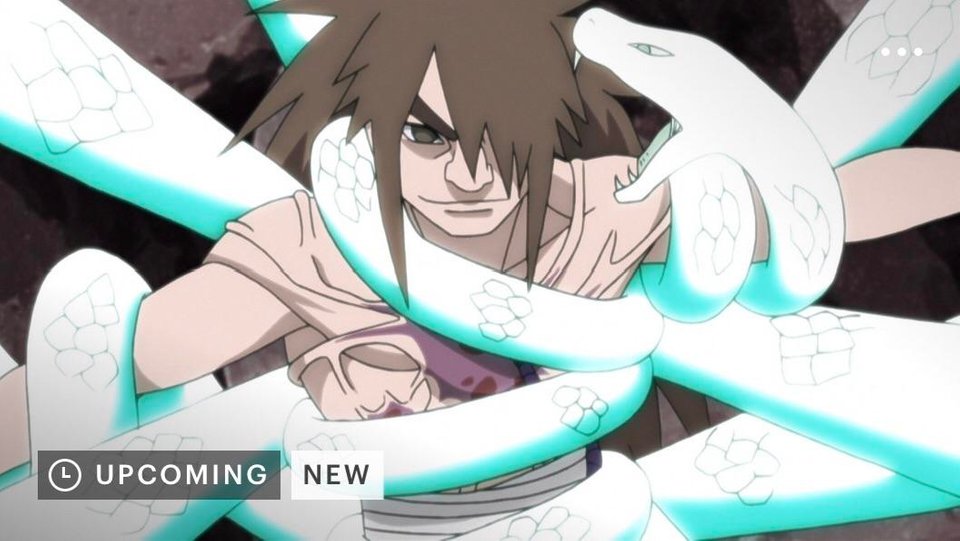 Boruto Episode 91 Synopsis
Episode 91 is titled "Onoki's Wil," The preview of the episode shows Ku will recover strength and probably become more dominant after taking a heart. Sekki takes Onoki to the battleground and he later confronts Ku. The official synopsis for the next episode, also unveils that Onoki is ready to sacrifice his life if it means beating Ku.
JUMP Animation Information Base preview synopsis for next week's Boruto episode~ pic.twitter.com/wEPdTQ3WHf

— OrganicDinosaur (@OrganicDinosaur) January 18, 2019
In the episode, we will witness a fight between Team 7 against Ku. Boruto still appears determined in his belief in Mitsuki. Then Ku ridiculed the feeling and decided to provoke Boruto. Later Ku started to attack Boruto, but suddenly someone prevented him. At the same time, we observe Onoki asking Sekki to guide him to where Ku is located.
Onoki also thinks himself on what he actually wants and begins trying to fix the mistakes he has done. Now, he is planning to battle to the death to hold his anger.
The preview for Boruto episode 91 also indicates that Mitsuki will return to Hidden Leaf with his friends. The preview reveals him wearing again his forehead protector expressing his devotion to Konoha.
Boruto Episode 91 Release Date
The following episode of Boruto is going to release on January 27, 2019.
Boruto Episode 91 preview