Meliodas finally used the technique he tried with King at the Druid camp like 3000 chapters ago. Moreover, Ludociel showed a pretty good magic defensive cage even stronger than Perfect cube even if with a few more blows they would get all destroyed. Now, Let's break down and speculate the events of Nanatsu no Taizai chapter 304.

Nanatsu no Taizai chapter 304 Release date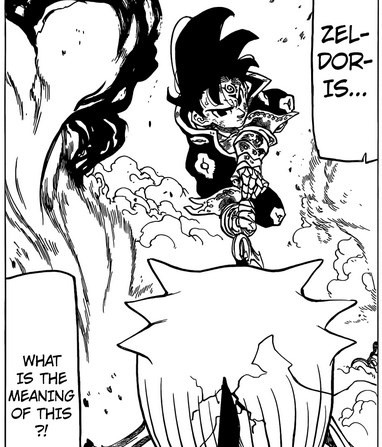 Seven Deadly Sins chapter 304 is going to release on March 20th, However, The scans for the next chapter will be open 2-3 prior to the official release date.

Zeldoris nullified the magic attacks of the Grieving Sage thanks to Demon King magic immunity, However, In Nanatsu no Taizai chapter 304, Demon King will probably revoke that power from him.
Ludociel and Zeldris were the true heroes of the previous chapter. To think we all hated Ludociel from the start, but I think now, even if you don't like him, we can at least sympathize with him on some level. Mael hugging his brother as he disappeared hit me in the gut; it was somewhat reminiscent of how Tarmiel held Sariel as he faded away. It's sad that Ludociel has to fully disappear in Nanatsu no Taizai Chapter 304.
Nanatsu no Taizai chapter 304 is titled "The Executioner's Wish", Ban is still putting up a good fight, However, I believe Nanatsu no Taizai chapter 304 will be about Zeldris, I also think the Sinner will make a return soon.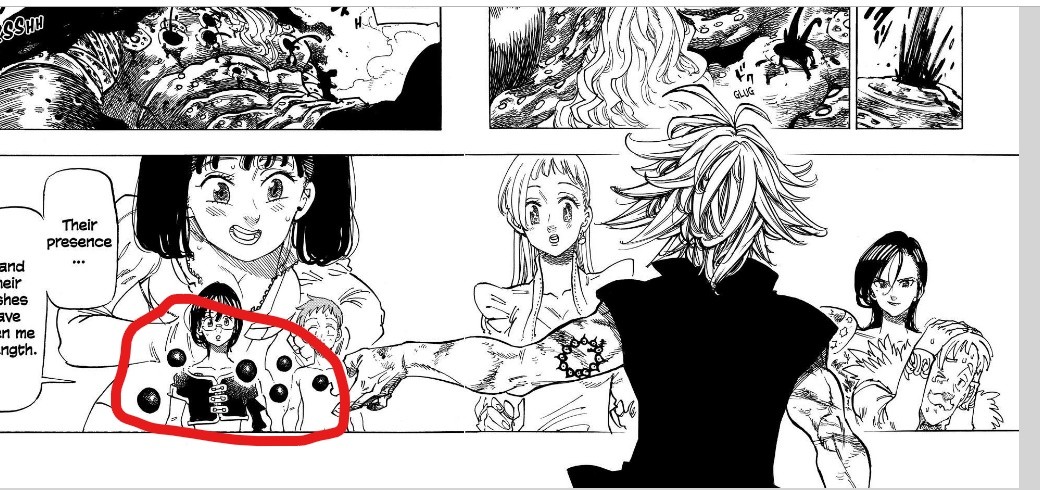 Those balls that Meliodas is controlling against Demon King, they might be Meliodas' Magical ability, or Meliodas might just be using concentrated Darkness like when he sparred with King while training back with the druids.
Nanatsu no Taizai chapter 304's cover and description came out online and the description reads as follows "The Holy War is sucking the power of our brave warriors. While some fight with the spirits of Purgatory, others are fighting a hard battle to protect the world. Will our heroes be able to protect Meliodas and Elizabeth?"