Nanatsu no Taizai chapter 304 is finally out and It was really awesome, Zeldris was my favorite when the commandments were introduced and now I have even more of a reason for him to be my favorite. Now, Let's break down and speculate the events of Nanatsu no Taizai chapter 305.
Nanatsu no Taizai chapter 304 was really cool but still, I can't help but flinch when Meliodas mention he is going out drinking with the other Sins once he is done taking out his Demon King because we know he is supposed to disappear in a day as a result of his dad forcing him to become the new Demon King. Hopefully, there is going to be some sort of loophole that will let him stay.
Meliodas's original power cleaved off the Demon King's arm so it may be possible that Meliodas can destroy the commandments because they are pieces of the Demon King himself. So Let's wait and speculate how things might unfold in Nanatsu no Taizai Chapter 305 next week.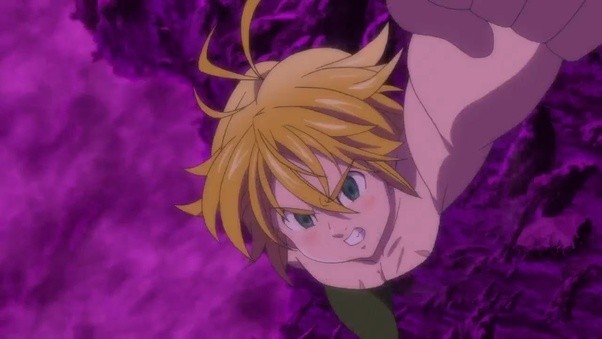 Nanatsu no Taizai chapter 305 is titled as "Death Agony" and it seems like that the chapter title is related to the Demon King. While some fans over Reddit are also speculating that the next chapter is referring to the Sinner, upon seeing what the Demon King did to Meliodas and Zeldris, the Original Demon is going to be pretty pissed and he will attack the Demon King and push crisis to the maximum. He will be actually doing some useful feats, due to the fact he can actually go all out against the Demon King.
I highly doubt Zeldris will die in Nanatsu no Taizai chapter 305 because the previous chapter didn't show his 7 hearts being destroyed. Zeldris had to go through a lot in this arc and if he dies like this, it will just be disappointing.

For now, we just have to wait and see what happens in Nanatsu no Taizai chapter 305. We've known the series was ending for a while considering they said this was the last arc, but the last few chapters I've really been feeling it, especially since now we had the allies cheering on the hero during the final battle scene, I'm gonna be sad to let this series go, we're definitely at the climax of the series now.  
Nanatsu no Taizai chapter 305 release date
Seven Deadly Sins chapter 305 is going to release on 27th March, However, The scans for the next chapter will be open 2-3 prior to the official release date.
Subscribe to our Youtube Channel.