Everyone enjoys watching romantic anime, but many of us get bored watching all those high school romances out there. So here is my list of top 10 romantic anime that are not high school.

What are some Romantic Anime that are not set in High School?
1. 

Akagami no Shirayukihim

e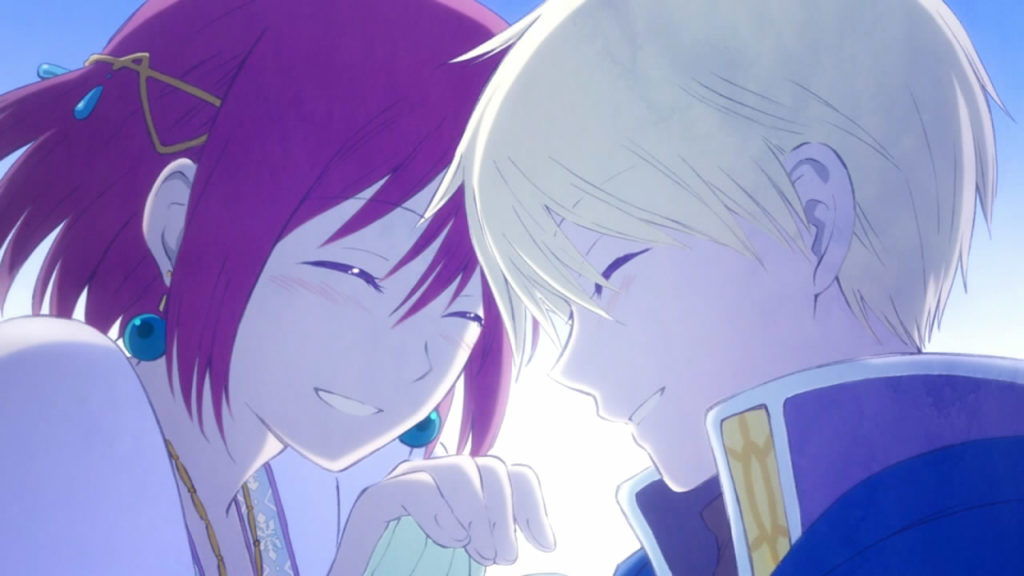 English Title: Snow White With Red Hair
Seasons: 2 Seasons
Episodes: 12 Episodes (Season 1)
                 12 Episodes (Season 2)
                 1 Episode OVA
Status: Completed
Shirayuki is a girl born with unique red hair and lives in the kingdom of Tanbarun working as a herbalist. But suddenly one day Prince Raj the first prince of Tanbarun notices her unique hair and tries to force her to become his concubine. Unwilling to give up her independence Shirayuki cuts her long red-hair & flies into a forest where she joins a boy called Zen who protects her from Prince Raj. This story is about Shirayuki's new life at the neighboring kingdoms royal palace and Zen and Shirayuki's journey to be together along with their friends. This is certainly one of the best Romantic anime out there.
2. Ookami To Koushinryou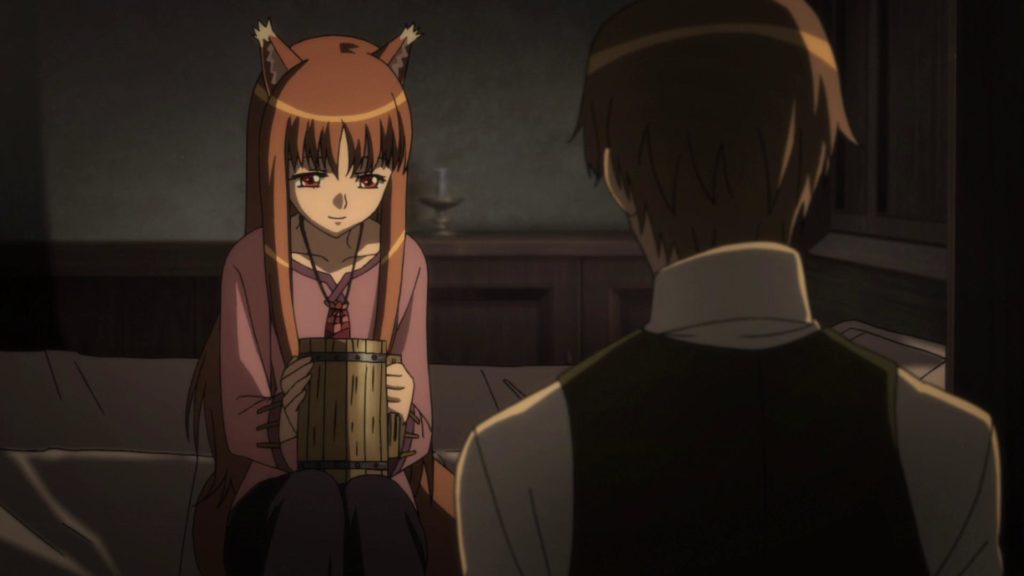 English Title: Spice And Wolf
Seasons: 2 Seasons
Episodes: 13 Episodes (Season 1)
      12 Episodes (Season 2)
      1 Episode (OVA)
      2 Episodes (Special)
Status: Completed
Lawrence is a traveling merchant who stops at a small town named Pasloe where they were celebrating the harvest festival worshipping their God of Harvest, 'Holo The Wise Wolf'. There he meets Holo who says that over the years humans have become more self-sufficient and don't need her anymore so she wants to go back to the north where she came from. Holo asks Lawrence to take her to her hometown Yoitsu in exchange for helping him in his business using her sharp skills. This starts their long journey of a flirty romance and a lot of economics.
3. Romeo x Juliet (Romantic Anime that are not set in High School)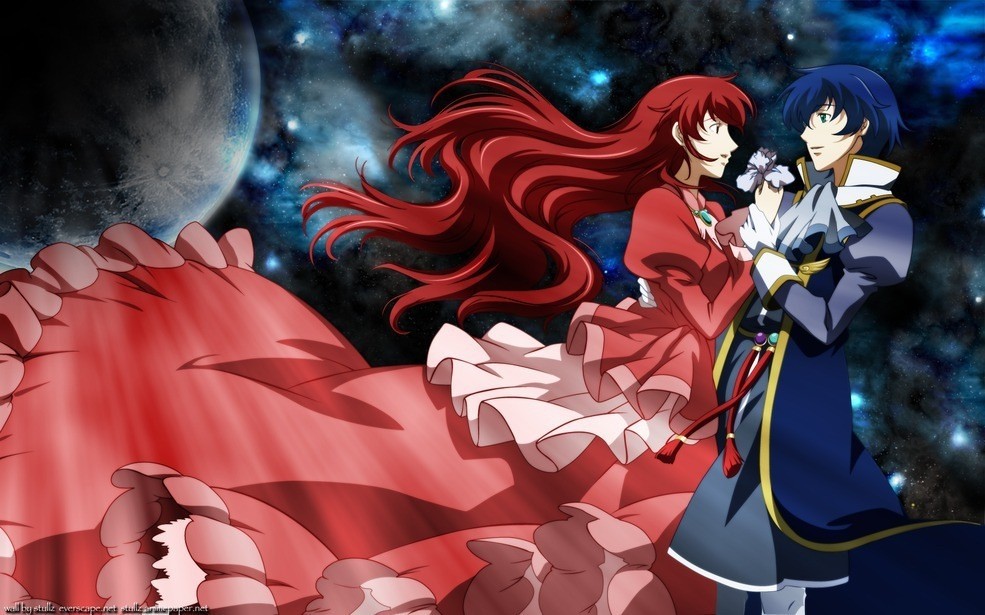 English Title: Romeo x Juliet
Seasons: 1 Season
Episodes: 24 Episodes
Status: Completed
On the continent of Neo Verona, there were two ruling powers, the Montague family and the Capulet family. Wanting to take total control over the continent of Neo Verona, Laertes Montague slaughtered the Capulet family leaving Juliet Capulet, the heir to the Capulet family as the sole survivor. Juliet then lives in hiding dressed as a boy with the other loyal surviving servants of the Capulet family. She goes around protecting the people from the Montagues as the hero, "The Red Whirlwind". During this, she meets Romeo Montague the heir to the Montague family who helps her escape from the soldiers. Will the two who are supposed to be enemies be able to live happily together or is this a love that can never be?
4. Natsuyuki Rendezvous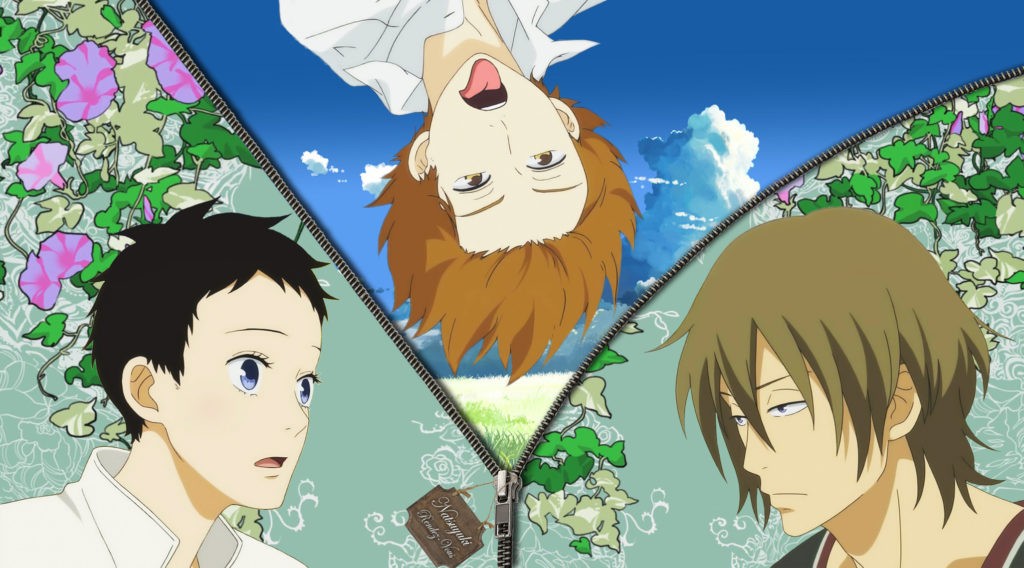 English Title: Natsuyuki Rendezvous
Seasons: 1 Season
Episodes:  11 Episodes
Status: Completed
Ryousuke Hazuki is a young guy who is in love with a local floweriest, Rokka Shimao. He stops by the local flower shop daily to catch a glimpse of his crush. Hoping to get close to her, he starts working part-time at the shop, but before he could make any movie he is blocked by a ghost claiming to be Rokka's deceased husband, Atsushi Shimao, who has been watching over his wife ever since he passed away and Hazuki is the only person who can see him. Due to jealousy the two always find themselves at odds.
5. Mahoutsukai no Yome (Best Romance Anime)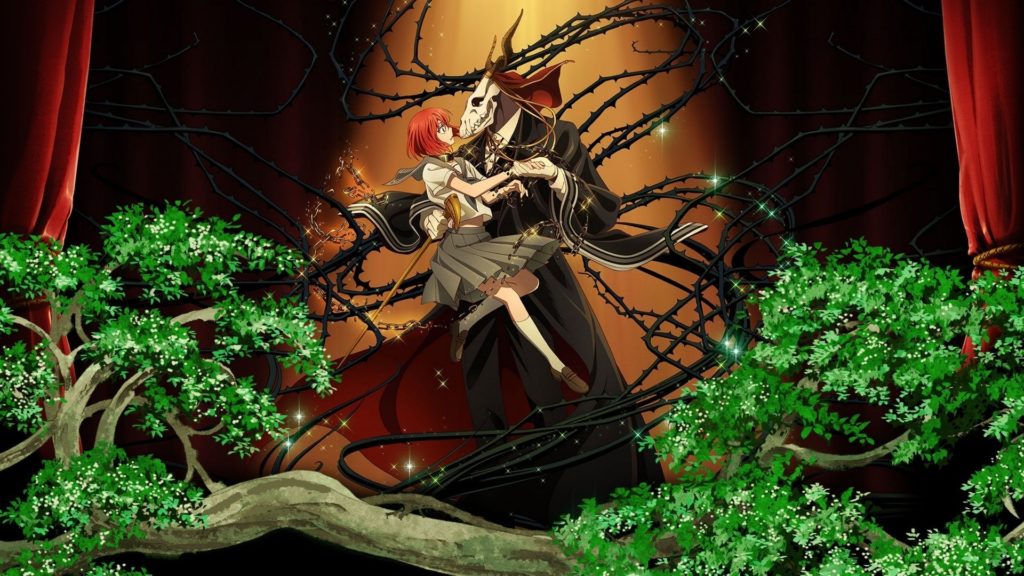 English Title: The Ancient Magus Bride
Seasons:   1 Season
Episodes: 24 Episodes (Season 1)
      3 Episodes (OVA)
      1 Episode (Recap)
Status: Completed
Hatori Chise is a 15-year-old Japanese girl, who after being abandoned by her parents was ready to sell herself to anyone to have a place to return home. She is a special girl, a rare human known as "Sleigh Beggy" who is said to be like a 'Queen Bee' to all magical creatures. She sells herself at an auction where she is bought by a man named Elias Ainsworth, who is an ancient magus. He says that he intends to make Chise his apprentice and also his future bride. This marks the beginning of a magical story of the human girl as she takes the path of becoming a Magus.
6. Maoyuu Maou Yuusha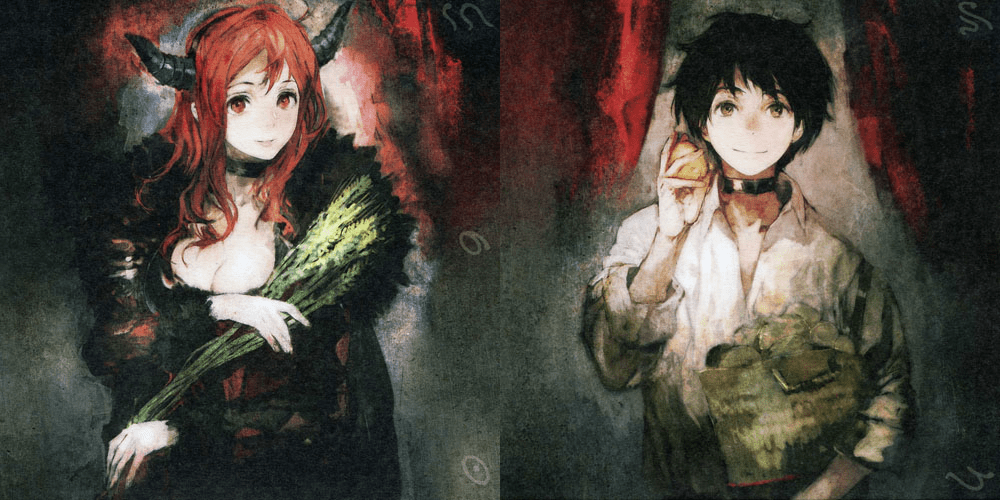 English Title: Maoyu Archenemy And Hero
Seasons:   1 Season
Episodes: 12 Episodes (Season 1)
      1 Episode (Recap)
Status: Completed
15 years have passed after the war between humans & demons began. The Hero and his friends take on the job of beating the Demon King (Maou), however, Yuusha(The Hero) decides to leave his companions and heads towards the Demon King Castle alone. However, to his surprise on his arrival, the Demon King is a beautiful young woman who seeks the Hero's help. She offers him a way to put an end to the war but she will need his assistance to do so. Thus, Yuusha allies himself with Maou and they set off to the human realm.
7. Golden Time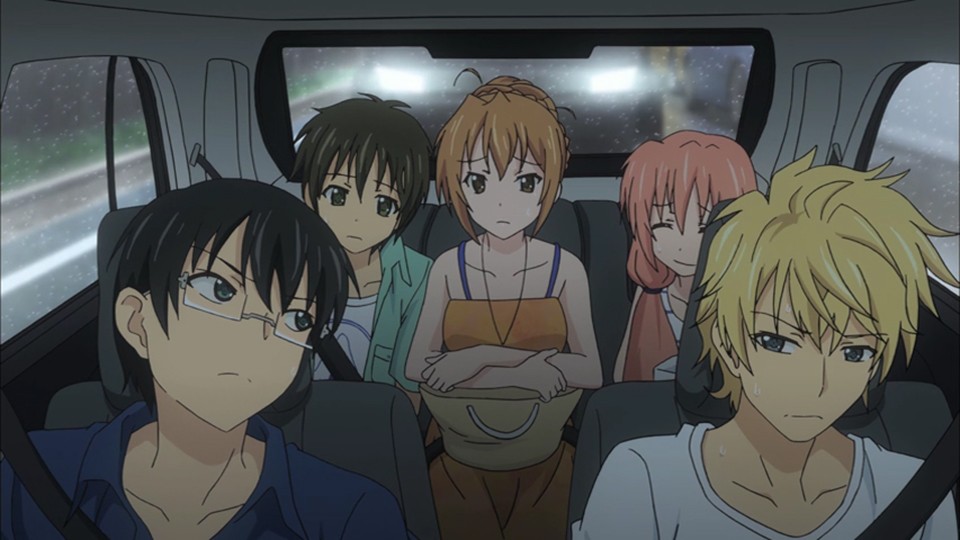 English Title: Golden Time
Seasons: 1 Season
Episodes: 24 Episodes (Season 1)
Status: Completed
Due to an accident, Tada Banri lost all his memories. Unknown to his past he begins anew with the start of his college life. There he meets Yanagisawa Mitsuo and the two of them become friends in no time. Kaga Kouko, Mitsuo's childhood friend dramatically barges into his life, stalking Mitsuo and slapping him with a rose bouquet for leaving without letting her know. While Mitsuo is busy avoiding  Kouko, Banri and Kouko become closer to each other. He decides to discover who he is, makes new friends, falls in love, makes mistakes and grows, dealing with his memories of the past, he leads towards bright college life.
8. Devils Line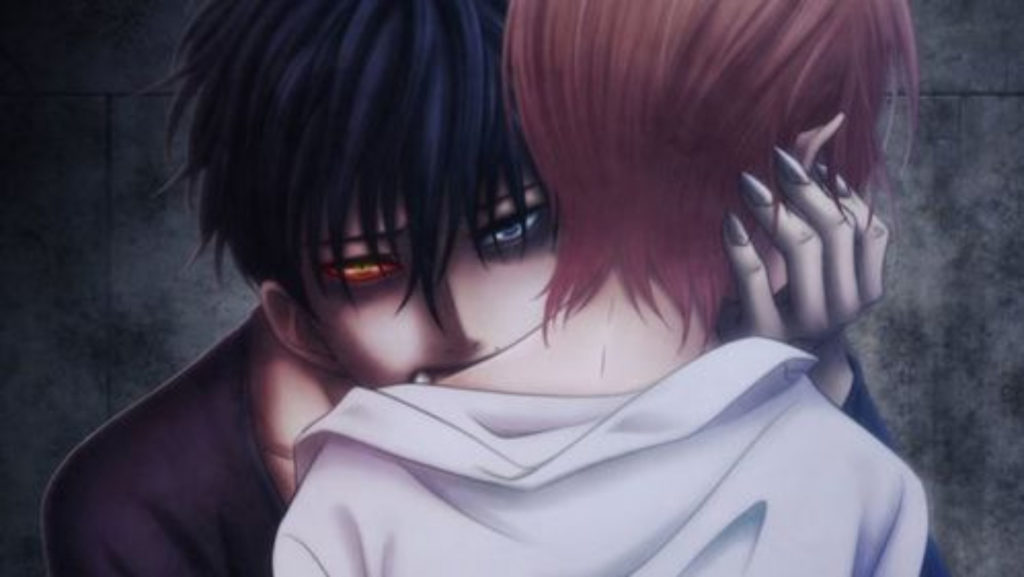 English Title: Devils Line
Seasons: 1 Season
Episodes: 12 Episodes (Season 1)
1 Episode (OVA)
Status: Completed
Vampires secretly live among humans and no one knows about their existence as they look just like humans. They can eat human food and live an ordinary life like any other humans, but when they crave or see blood or experience any other trigger they become uncontrollable monsters who attack any human insight. Tsukasa like any other humans unaware of vampires in her surroundings, one day meets Anzai, a half-vampire who was there to arrest Tsukasa's friend, a vampire that had killed three humans. This is the story of Anzai and Tsukasa overcoming their differences to be able to live together. Devils Line is one of the best Romantic anime out there. This is surely one of the best gore romantic anime and must be on your list.
9. Wotaku Ni Koi Wa Muzukashii (Recommended Romantic Anime)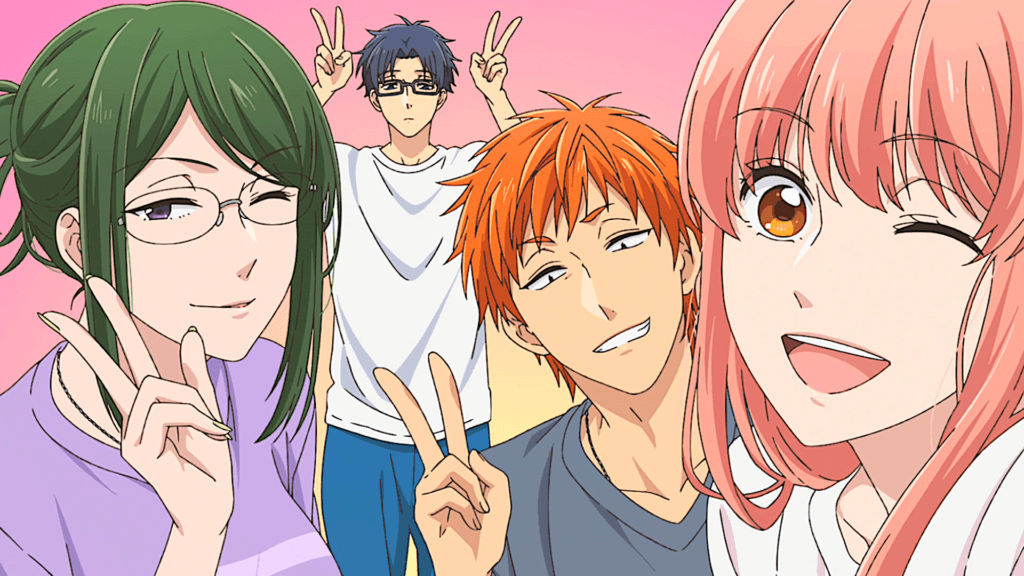 English Title: Wotakoi Love Is Hard For An Otaku
Seasons: 1 Season
Episodes: 11 Episodes
Status: Completed
Narumi Momose is a fujoshi otaku with a pretty good fashion sense and is a fan of various genres. Though she tries to hide the fact that she is an otaku. Hirotaka Nifuji, Narumi's childhood friend, a hardcore gamer and also reads and watches various manga and anime. Hanako Koyanagi is a cosplayer who reads a lot of manga and watches anime and is also into BL. She is known as perfect at their workplace. Tarou Kabakura is an otaku who is into manga and games and also likes to collect the merchandise. Like Narumi, he also sometimes tries to hide he is an otaku. What happens when four otakus come together?
10. Soredemo Sekai Wa Utsukushii (Best Romantic Anime List)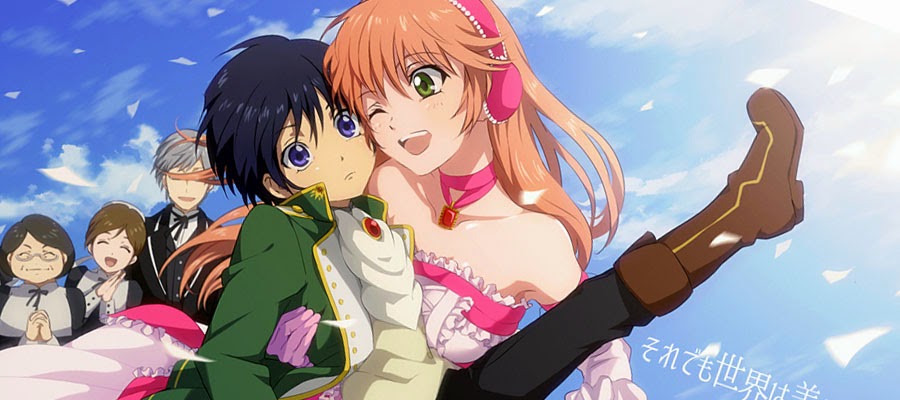 English Title: The World Is Still Beautiful
Seasons: 1 Season
Episodes: 12 Episodes (Season 1)
Status: Completed
Livius Ifrikia is the king of the Sun Kingdom, who has conquered almost the whole world in just three years since he was crowned as the king, and is known as a ruthless and tyrannical ruler. Nike Remercier is the princess of the Rain Dukedom, a faraway land with rainy weather and the royal family has the power to summon rain with their voice. The Sun Kingdom being a land full of sunshine throughout the year, where none of the citizens have ever seen rain; learning about the powers of the Rain Dukedom, Livius decides to make Nike his bride. Forced to marry the Sun King, Nike goes to the Sun Kingdom to meet her fiance; expecting to meet a cruel man, only to find out that the Sun King is a 15-year-old boy.