We are halfway through 2018, and we have already got lots of new anime to watch. Anime that came out this year, some were completely new and some returned with their new season. We have compiled a list of most anticipated anime of 2018. These are the 10 best anime to watch in 2018.
It is the 4th season of High School DXD anime. Hero covers the second half of the Heroic Oppai Dragon Arc of the Light Novel in order by Ichiei Ishibumi himself. The new season will be produced by Passione, will be directed by Yoshifumi Sueda. It was premiered on April 10, 2018.
Overlord is a Dark Fantasy science fiction anime based on its Japanese novel counterpart written by Kugani Maruyama. Season 1 of overlord where's the 13 episode series tattoo premiered in summer 2015 and it covers the first two-three volumes of the light novels.
Like the prequel season, Overlord II will also contain 13 episodes, which premiered on January 9, 2018, it covers from Volume 4 to 6.
On April 3, 2018, it was announced that Season 3, Overlord III will be aired in July 2018.
[Recommended]
The third plate aired between October 4, 2017, and December 20, 2017. The second half of the series will premiere on April 9, 2018. The moon fest in Totsuki Academy where students battle facing each other to make the maximum earnings through trading their food of choice. However, for Soma, it is including his prime chance to confront Elite 10 that controls the Academy.
An animated television series created by A-1 pictures identified simply as Sword Art Online premiered in Japan between July and December 2012. A spin of the series named Sword Art Online Alternative GGO aired in April 2018, while a third season named SAO: Alicization will air in October 2018.
6. Code Geass: Fukkatsu no Lelouch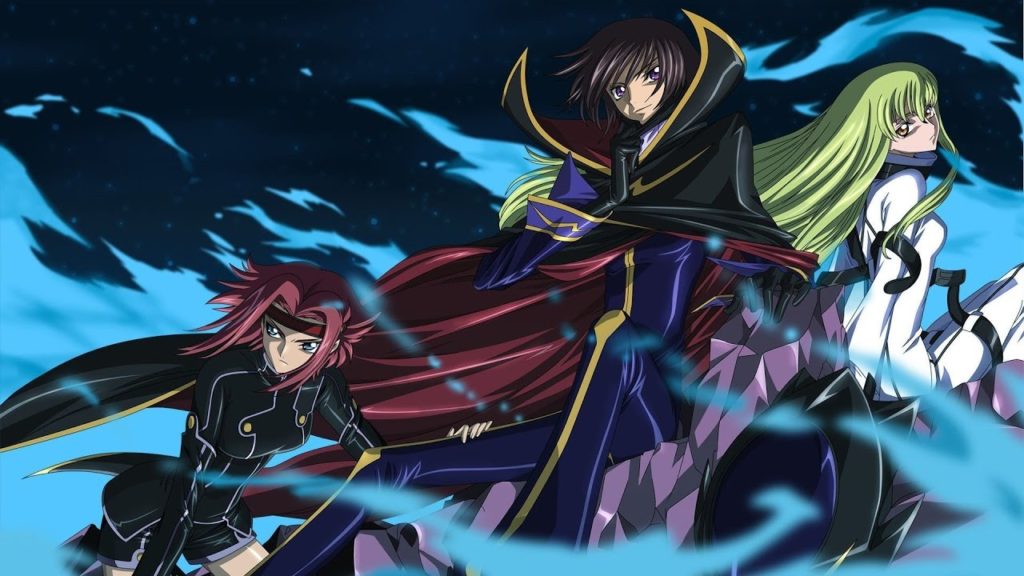 Code Geass: Lelouch of the Resurrection is the forthcoming third part of the series Code Geass directed by Taniguchi and produced by Sunrise inc. The tale takes place many years following Lelouch vi Britannia's "Zero Requiem" plan.
Everything is shifting in Attack on Titan when season 3 leaves the summer. Even if you are not an enthusiastic anime fan the odds of AOT being on your radar are great. It's one of the most famous animes to ever deliver it to these margins, and even exceeds Death Note's divine score on the IMDB viewers poll rating in at 8.8.
[Recommended]
The story follows Heroes of class 1-A and class 1-B who will have the hardest training camp of their days! A gathering of experienced pros forces everyone's quirks to new lengths as the students face one strong challenge after another. Facing the details in this confidential location becomes the smallest of their problems when routine practice turns into a dangerous struggle for survival.
[Recommended]
The official summary described by official source remarks, "The dark untold tale of Steins; Gate that starts with the strange mad scientist Okabe, trying to recover from a defaulted attempt at saving Kurisu he chooses to give up and leaves his lively scientist to alter ego, in pursuit to disremember the past. When all appears to be normal, he is obviously pulled back into the history by meeting an awareness of Kurisu, who informs him that they have started testing device that stores the thought of a human and performs a simulation of them with their characters and personalities. Okabe starts testing and obtains that the simulation of Kurishu has taken back pain and some extra accidental tragedies".
[Recommended]
Tokyo Ghoul: Re is set 2 years after the stories of the original series & follows Haise Sasaki a half-ghoul and a part of the CCG and head of a special team of investigators, the Quinx Squad. Haise Sasaki is Kaneki from the primary series who is experiencing a period of amnesia.
The anime tracks the life of an Avenger Hero identified Saitama who succeeds to win all of his battles with only one punch. This closes up being the case of a lot of disappointment, as he no longer tastes the thrill and adrenaline he once felt in a fight.
Also Read.
The Real Identity Of Former Fleet Admiral Kong
All Might's Biggest Secret Is Going To Be Revealed Soon