India's First Anime(Karmachakra) Or Pakistan's First Anime(Glassworker)

As we all know along with Japan there are many other countries that make anime like China and Korea. And now we have two more countries trying to get into the anime industry, they are India(Karmachakra) and Pakistan(Glassworker). Right now both of the countries are working on producing their first ever anime.
Karmachakra in India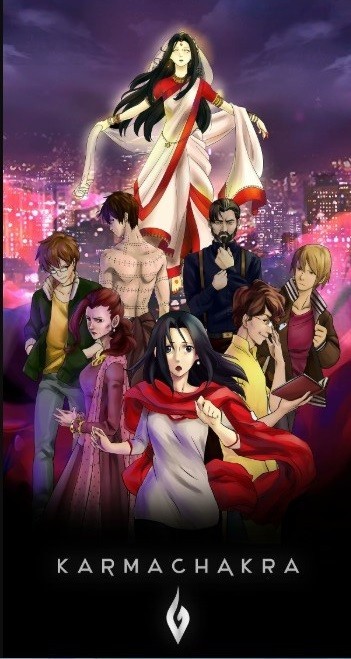 Karmachakra is an anime being produced in India by Studio Durga, a new animation studio whose vision is to create entertainment that can be enjoyed by both teens and adults. The project for Karmachakra started in 2016 and was planned to be released in 2018. But the confirmed release date is yet to be known.
Based on the trailer the story seems to be of a girl named Ganga who goes to the orphanage she used to live in as a kid for her childhood friend's funeral. But to her surprise she receives a text from Rick, her friend whose funeral she attended; this left her wondering who was the person in the funeral if it wasn't Rick. As mentioned in the trailer Rick seems to be hiding with Ganga's father, who was kidnapped when she was little, never to be seen again. The confusing part of the trailer is where a man is calling out to the person named Abani, though I think it is of real importance to the story's suspense. The trailer ends with Ganga telling her name to the person who has her in captivity with a smirk on her face.
After watching the trailer I feel like it is going to be a crime, suspense and thriller story. The VA is in the Bengali language with English subtitles, I hope they dub it in Hindi(The Indian National Language) and English too for everyone to enjoy it in a language they understand.
Studio Durga's official website: https://www.studiodurga.com/ 
The Glassworker in Pakistan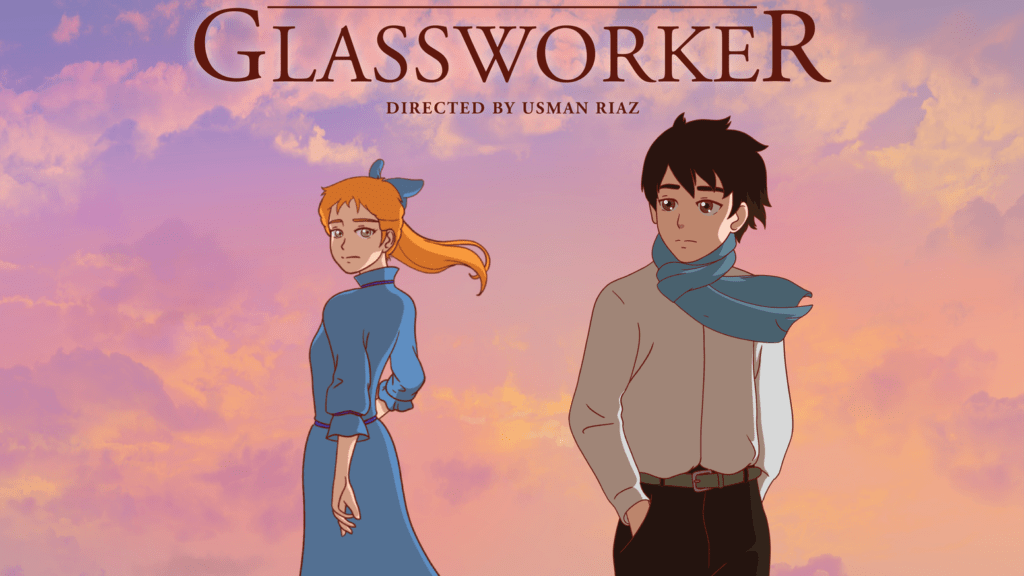 The Glassworker is being produced by Mano Animation Studio in Pakistan, which is the first feature hand-drawn animation studio of that country. The founder and director of Mano Animation Studio is Usman Riaz.
Based on the trailer it is a story of a boy named Vincent and a girl named Alliz who meet at a glass shop and become friends. They spend their childhood playing in the glass shop and making memories. But Alliz has to shift from one place to another due to her father's posting during the war. Because of this Alliz and Vincent get separated for a long time. In the trailer, Alliz mentions in her letter to Vincent that now that the war has finished she is coming back. According to their official website, it is a coming of age story of the two children. Vincent is an apprentice learning the art of glass from his father in their shop and Alliz is a violinist striving to find her own unique voice on the instrument.
I'm hoping for this anime to be a romantic story which it actually seems to be from its trailer. The production of The Glassworker is a little slow so the release date is not yet known. The trailer is in the Hindi language with English subtitles and the anime is also planned to be dubbed in other languages.
Mano Animation Studio has also released 11 minutes behind the scenes of the making of the anime. If you wanna watch it, it is in the link below.
http://https://youtu.be/OckOQ4_W48A
Mano Animation Studio's official website: https://manoanimationstudios.com/
Although these countries are trying their best to make anime in their country, there are some people who argue that these should not be considered as anime. Regardless I think these are gonna be great stories portrayed through animation. And they are sure gonna have some impact on the Anime and Otaku culture of these two countries. So what do you think about these anime? Do you consider them as an anime or not? And what are you hoping for in these two anime? Tell your opinions in the comments.