Fire Force announced second cour OP "MAYDAY" by Coldrain feat Ryo from CRYSTAL LAKE on their official Twitter account. Fans are excited over this news, as the song is an undeniable great and is probably more hype than the first cour.
If we define first cour OP as the marching music, then this second cour OP is a war cry. The anime's cour 1st opening "Inferno" is by Mrs. Green Apple. From "Inferno" by Mrs. Green Apple, we understand that the anime series has a lot of faith themes in it, so a little slower, more heartful opening like "Inferno" actually fits it.
Subscribe to our Reddit community for more latest updates on Fire Force anime.
Fire Force announced second cour OP -"MAYDAY" by Coldrain feat. Ryo

【第2クールOP主題歌解禁!】
coldrainの新曲「MAYDAY feat. Ryo from CRYSTAL LAKE」が第2クールのオープニング主題歌に決定しました!
こちらの楽曲は第15話の放送から流れます!お楽しみに!https://t.co/wCnwxApVfr#炎炎ノ消防隊 #coldrain pic.twitter.com/lRQu3t0Qxd

— TVアニメ『炎炎ノ消防隊』公式 毎週金曜25:25より放送中 (@FireForce_PR) August 26, 2019
The work of Coldrain in Rainbow and Ousama Game is great. However, Fans over Reddit believes that Coldrain's style is not a fit for the theme of Fire Force anime. It's a severe step down from Mrs. Green Apple, particularly for a series that's a little more light-hearted. As for Ousama Game, Coldrain didn't write the song specifically, the song used as their opening was just a song on their album.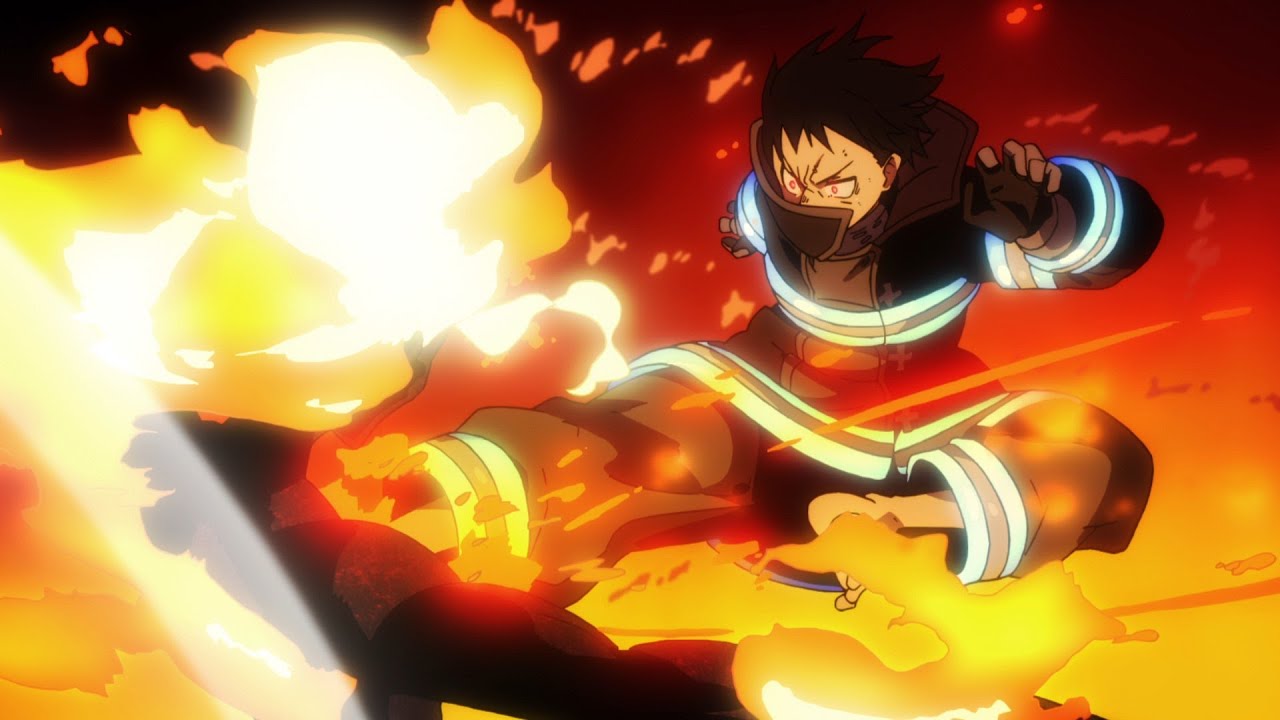 After every core, or after every 12 episodes or so opening generally changes.
Fire Force anime is going to have a total of 24 episodes. However, some leaks indicate it supposed to have 48 episodes, It will most likely split into 2 seasons.

Atsushi Okubo is the writer and illustrator of the shonen manga series Fire Force. It is adapted by David Production into anime series with the same name and premiered on July 5, 2019.
© 2019 Discover Diary All rights reserved. Do not copy without permission.
Editor's Pick:

Japan selected "Weathering For You" for International Feature Film Oscar
Shokugeki no Soma season 4's ending will be performed by nano.RIPE
"Tenki No Ko" Release In India Confirmed