Makoto Shinkai is a Japanese Animator, Director, and Writer. He also works as a producer, editor, manga artist, and voice actor; but he is mostly known for his movies. Especially the movie 'Kimi No Na Wa' (English Title: Your Name), which is known as the highest grossing anime film of all time. Makoto Shinkai is also known for his other movies like Hoshi Wo Ou Kodomo (Children Who Chase Lost Voices), Byosoku Go Senchimetoru (5 Centimeters per Second), Kotonoha No Niwa (Garden of Words), Kumo No Mukou, Yakusoku No Basho (The Place Promised in Our Early Days), etc.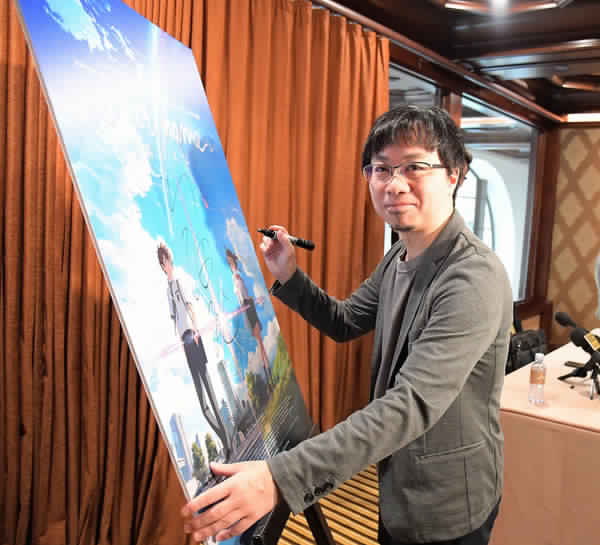 Makoto Shinkai's upcoming film Tenki No Ko (Weathering With You/Child Of Weather) is scheduled to be released in Japan in July. This film is also going to have a worldwide release. Asia, South America, North America, and Europe are already decided to have this movie released.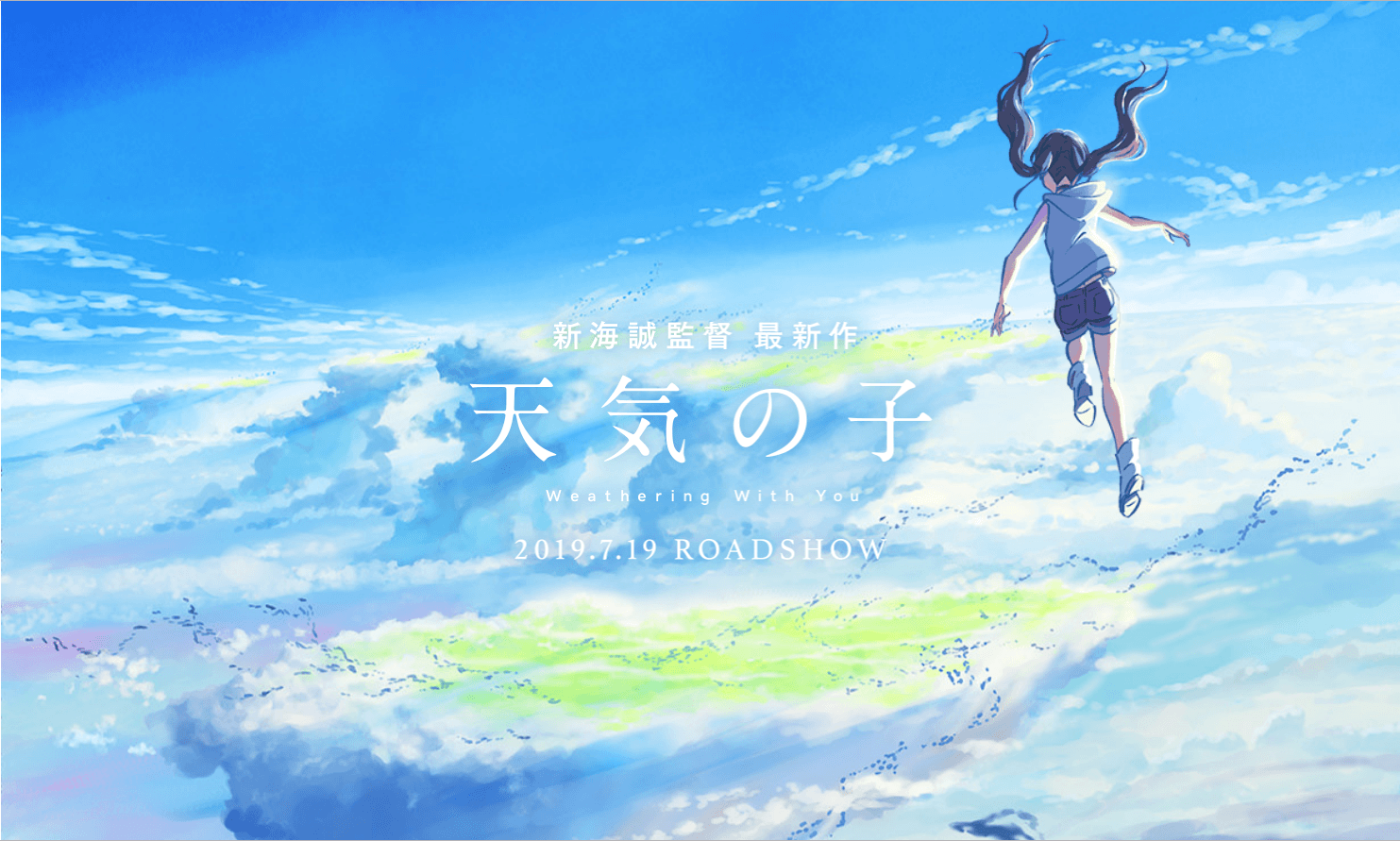 Plot: Hodaka Morishima, a high school boy living on an isolated island leaves his house and moves to Tokyo. After starting his life in Tokyo he soon becomes broke. He manages to find a job as a writer for some shady occult magazine. Since he started his job, the weather every day has been rainy. Hodaka one day meets a young girl named Hina Amano, who lives together with her little brother. This girl also has powers to stop the rain and clear the sky.
Petition To Release Tenki No Ko In India

For this movie to be released in India, Anime Fans in India started a petition to get the attention of the cinemas in India to how much demand the movie has in the country. By now this petition has been signed by many and more people are signing it day by day.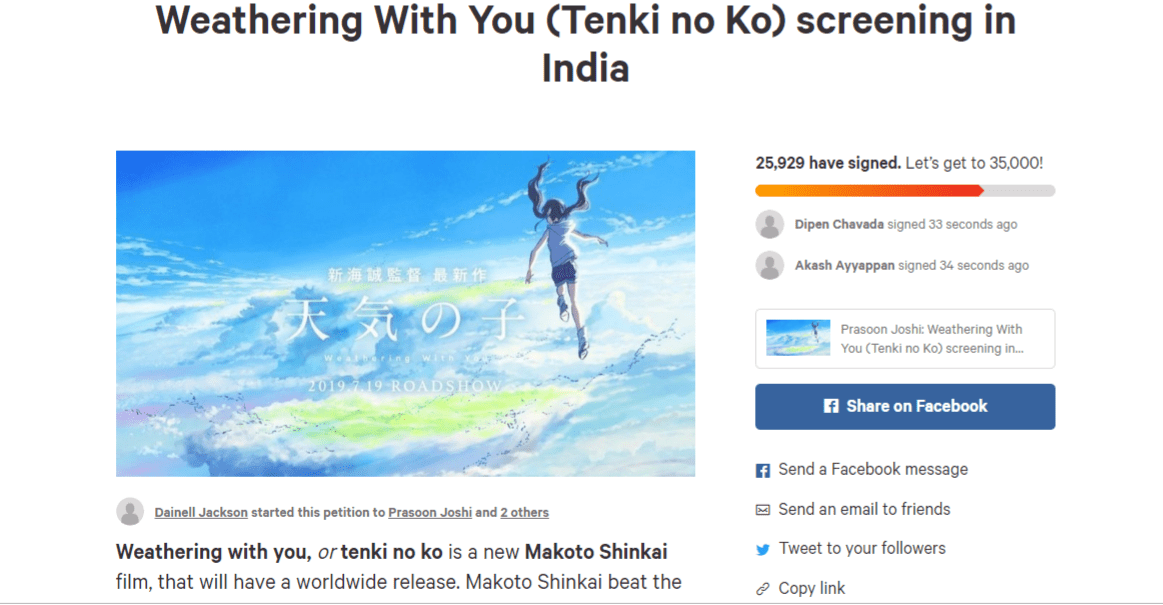 Petition Link: http://chng.it/YMtH68f5k8
India is a country where only the fans know about what anime is, while other people don't even know series like Pokemon and Dragon Ball that they watched as a kid is in fact anime series. Still, the anime fan base in India isn't small. Many fans in India want to make anime popular in the country and thus they are hoping for anime movies like this to be released in their country. Let's all anime fans from India, including me, sign and spread this petition.