The national parks in America highlight the fantastic splendor and beauty of the US, drawing visitors back time and time again. There were a phenomenal 237 million visits to national parks in America in 2020. These parks offer an experience that people can't get enough of.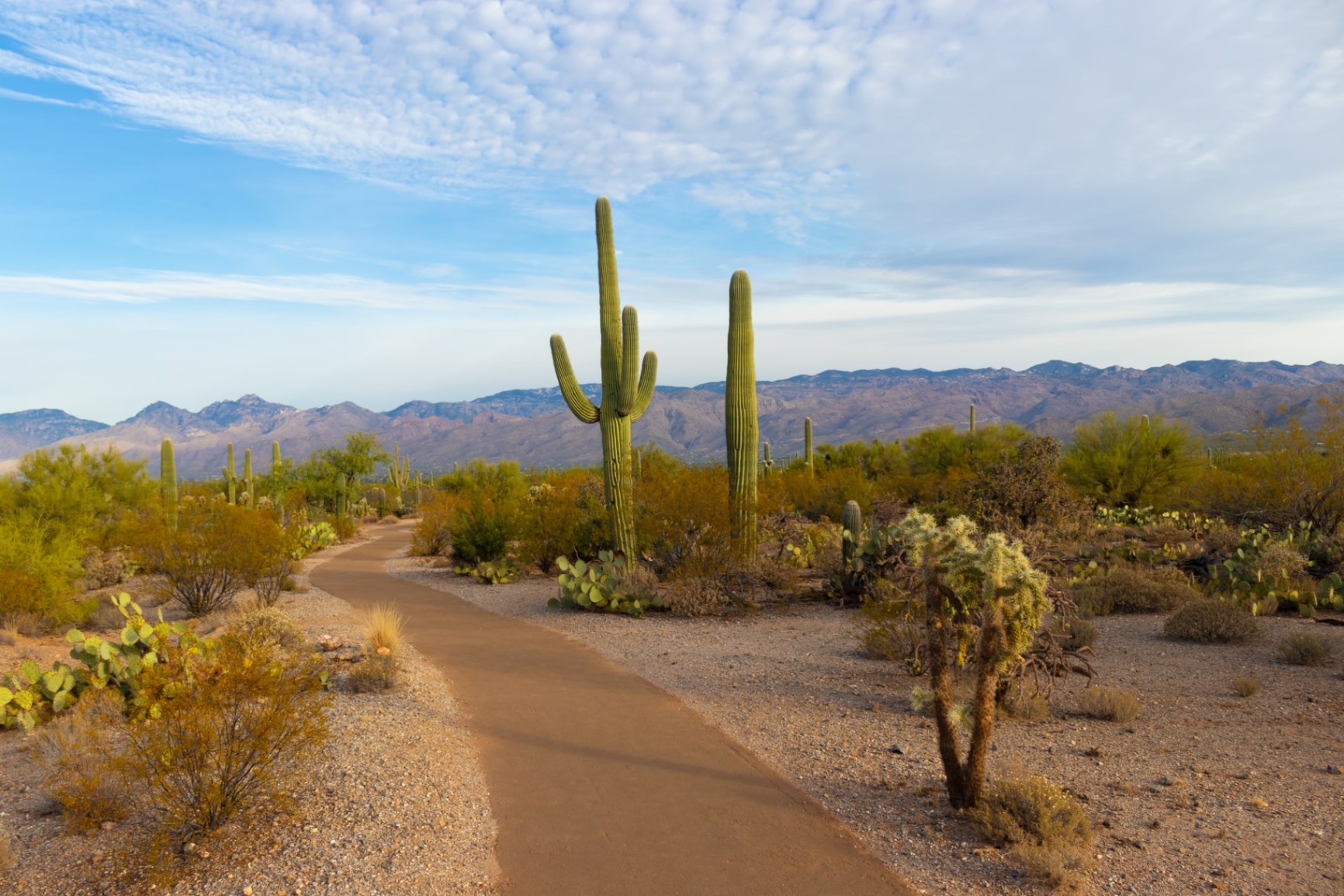 People who don't enjoy massive crowds can visit national parks that aren't visited as frequently. However, for those of us who want to see the best in national park beauty, the question is, which of these parks stand above the rest?
Yellowstone National Park
Yellowstone offers everything that outdoor explorers want in a national park. From impressive peaks, natural hot springs, and gorgeous lakes, this is paradise. It might seem overwhelming when you see the incredible number of activities the park offers, but see what you can on your first visit and then come back for more.
Visitors tend to return to the wonder of Yellowstone year after year because there is always more to see and explore. Although the park has a tremendous visitor number with 4 million visitors yearly, it is such a vast space that visitors don't feel it is overcrowded. It is the perfect space to get back in touch with nature.
Several trails make it possible for even the most adventurous of hearts to be challenged. Lucky visitors have crossed paths with wildlife, seeing buffalo, elk, and grizzly bears. So whether you take a stroll through meadows, relaxed at pools that are multicolored, or admire the canyons, you will feel like this is a real treasure right here in the US.
Yosemite National Park
Deep in California lies the amazing Yosemite National Park. It is a massive park standing at 1,200 square miles. The park blows visitors away year after year with its incredible unspoiled natural landscapes. This park is a remarkable example of nature being too perfect for capturing on camera.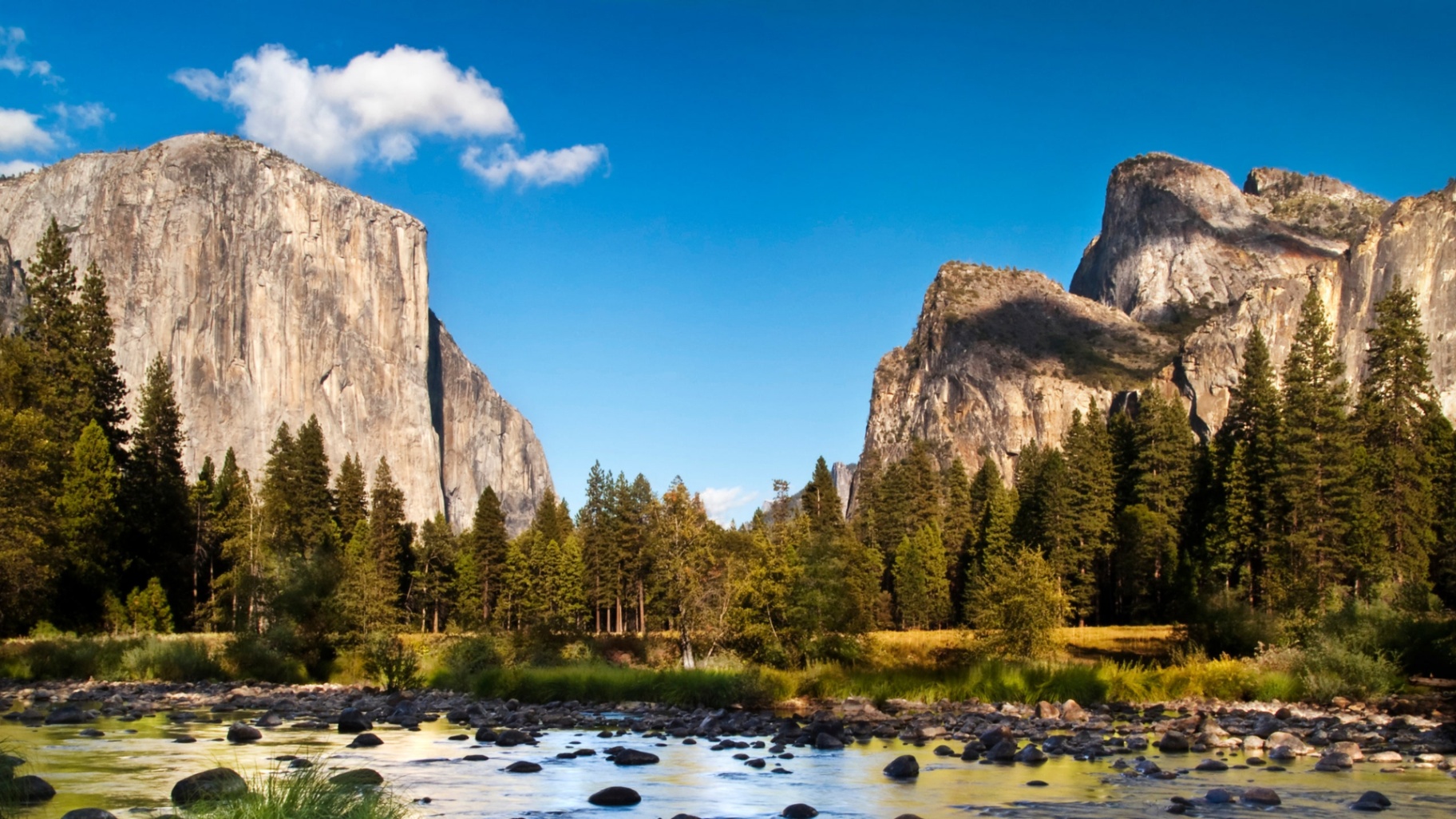 Visitors can enjoy hikes to impressively high waterfalls or spend time admiring the most incredible rock formations found in America. Nature lovers love being among the sequoia trees that are decades old. The park offers a great variety of perfect activities for everyone, from the young to the most experienced hiker.
Even people who have never hiked before can enjoy the best of what the park has to offer because of guided tours offered by local adventure tours. The park is extremely popular, with at least 4 million visitors yearly. However, you can avoid the crowds by going at a less popular time of year to embrace the true wonder of Mother Nature fully.
Glacier National Park
On the borders of Montana and Canada lies a national park like no other. The Glacier National Park got its name because of glacier remnants that date back to the Ice Age. Its unparalleled beauty has led to the park being known as the "Crown of the Continent." It is apparent that this park is a great option if you want to visit a national park.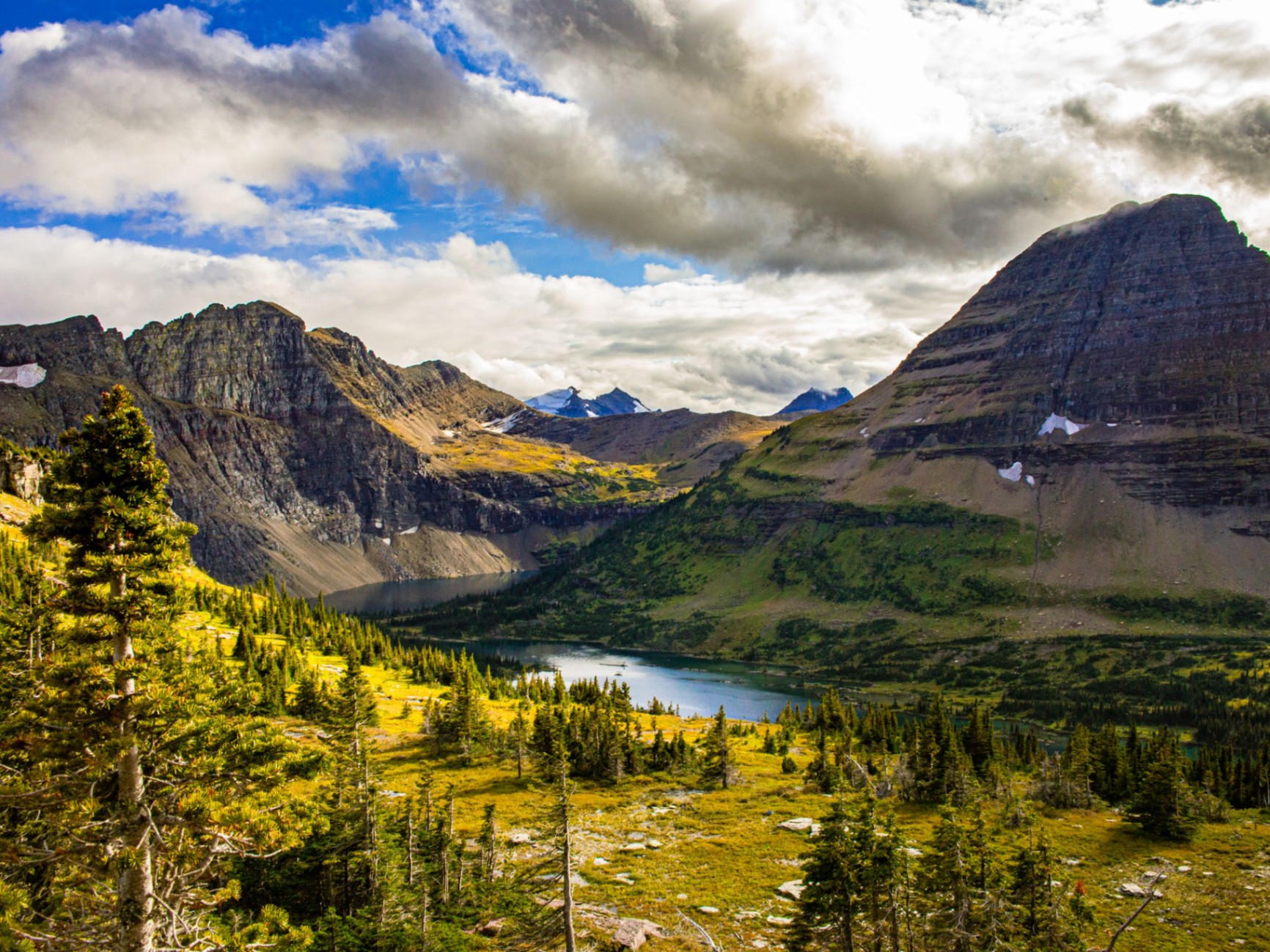 The park offers a vast selection of trails that require various skills, making it something that everyone can enjoy. The most accessible course is called the Trail of the Cedars because it homes excellent cedars. One of the most challenging trails is Grinnell Glacier. It is known for its stunning views.
Other than excellent trails, the park also features two mountain ranges, wildlife, several waterfalls, and an incredible number of more than 700 lakes. If you can't get enough of the park in the daytime, the park offers several lodges, hotels, and chalets. You can end your day and begin the next in the wonder of Glacier National Park.
Grand Canyon National Park
Words can't truly describe the wonder of the Grand Canyon. It is so spectacular that you'll need to see it for yourself. The park is located in Arizona, and it encapsulates everything wonderful in nature. Nature lovers will never tire of their surroundings.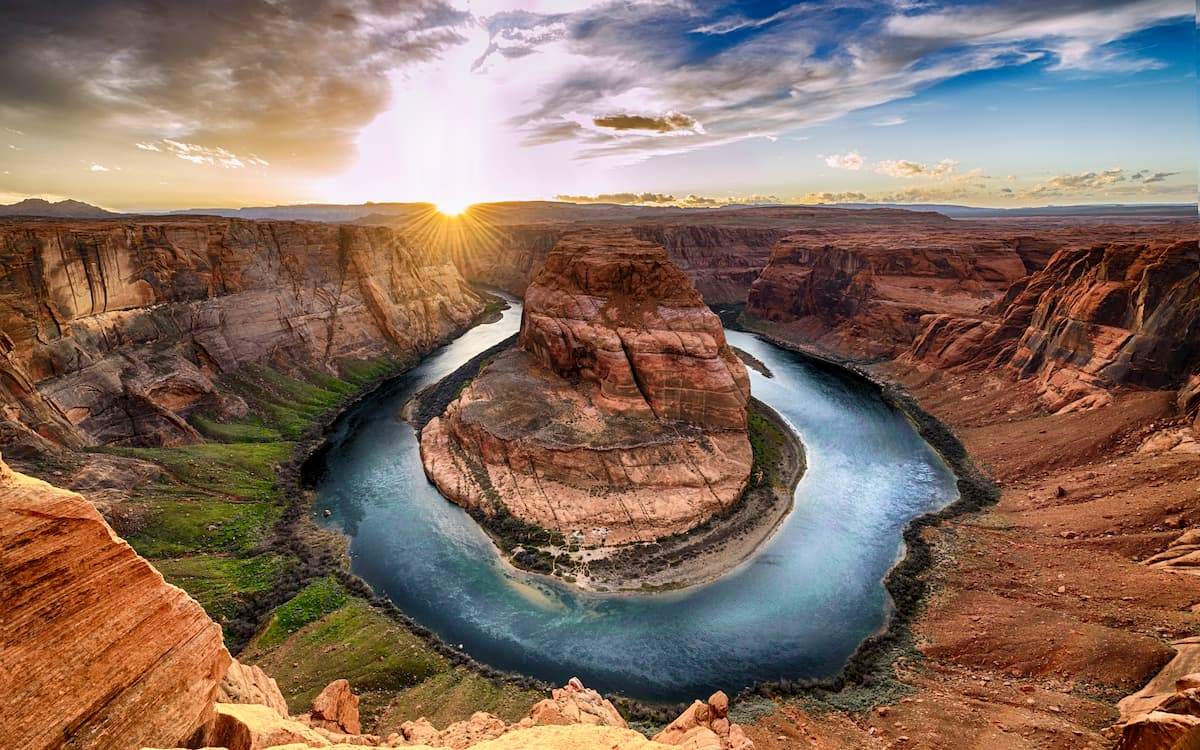 The size of the park is impressive. It is a mile deep, 277 miles in length, and 18 miles wide. The Colorado River has been sculpting the park for a mind-blowing 6 million years, leaving orange and red natural beauty. The park is most definitely a bucket list destination for most people leading to visitor numbers of 6 million a year.
If you don't mind the crowds and you want to hike through the Grand Canyon while enjoying amenities, the Bright Angel Trail will have you smiling while the beauty surrounding you will leave you breathless and awestruck. Helicopter tours are also available for those who would like to see the park from the sky.
Zion National Park
Deep within Utah lies the beautiful Zion National Park. Zion is the Hebrew word for 'refuge', but it is not as quiet and peaceful as it once was because of the park's popularity. The park has an average of between 4 and 5 million people a year.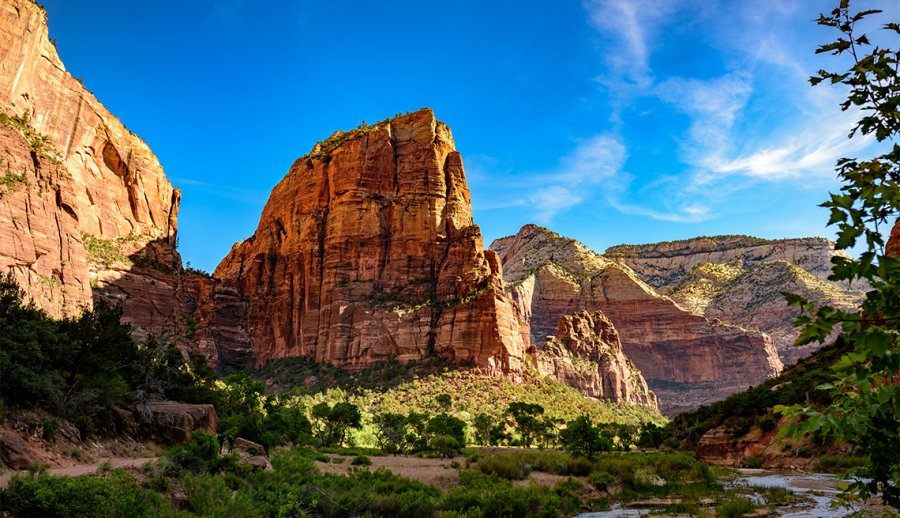 The park spoils visitors with amazing views of the Virgin River and Angels Landing, while the canyons are light orange, adding to the natural beauty of this gorgeous park. These fantastic colors and natural features make this park an excellent place for photographers.
The park is also known for having fantastic night skies that are covered in stars. So outdoor enthusiasts can enjoy the end of a busy day of exploring by admiring a blanket of stars with a nightcap in hand.
Grand Teton National Park
Grand Teton National Park lures nature lovers from all over the world with its phenomenal scenery. You can enjoy taking in the untouched beauty of Jackson Hole Valley, surrounded by peaks covered in snow, giving it a nearly mystical feel. Visitors feel amazed by the contrasts in color and landscapes.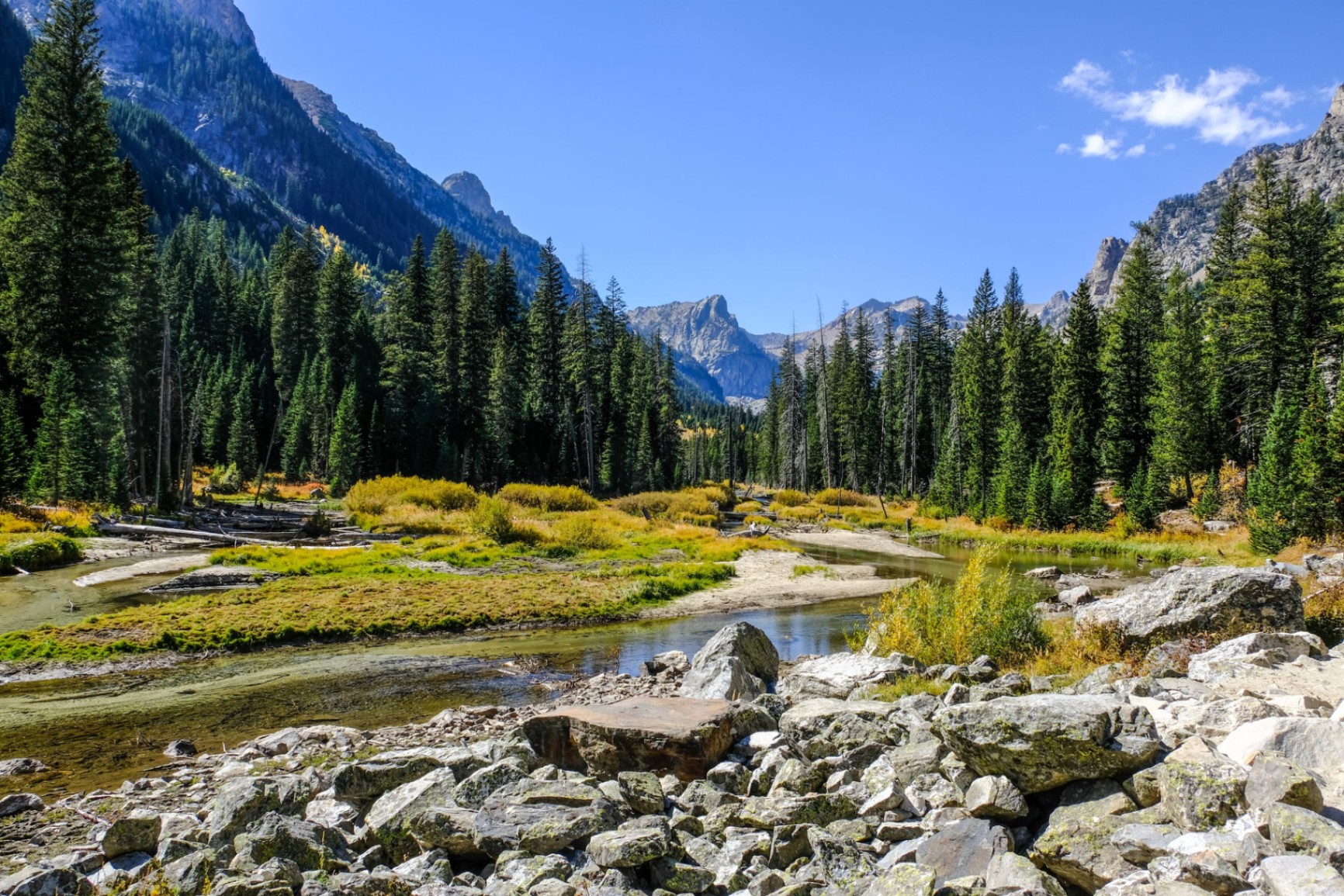 The massive Teton Mountains of Wyoming tower boldly at the park. The deep valleys and Jackson lakes perfectly accentuate the height of the mountains. Remember to take a photo of the mountains reflected in the water of the lakes. The park doesn't only offer viewing pleasure. Avid hikers will have a great time taking on a vast selection of trails that share nature's gifts.
This includes things like waterfalls, as you make your way through the park. On top of that, adventure enthusiasts will love kayaking down the Snake River. It is essential to keep the seasons in mind when planning a trip to Grand Teton National Park. It is worth reading up about the best time of year to visit this unique park.
Bryce Canyon National Park
Bryce Canyon National Park is a park like no other, with canyons shaped like horseshoes, making it seem almost otherworldly. The park lies deep in Utah. It offers incredible views of the Paunsaugunt Plateau that nature lovers just can't get enough of.
Visitors are amazed by the limestone rock formations. These formations have been created by rain and erosion, and they entice visitors because they are whimsical. The park hosts more hoodoos than any other park globally. Hoodoos are skinny and tall spires.
The park offers incredible views that stretch over three states. The park is an excellent place for people who enjoy stargazing because the park has next to none for air pollution. As a result, visitors have seen as many as 7,500 stars on nights that are clear and moonless.
Arches National Park
Visitors who get to visit this incredible park will feel like they are on another planet. The park features natural sandstone arches, and there are thousands of them. Adding to this effect are rock and landforms that are red that makes the light seem to appear different at any given time. The park seems vastly different from morning to afternoon.
The park has exciting shadows, especially at dusk and dawn, making it a popular playground for photographers. However, there is so much more to do here than snapping a picture. The park provides several hikes offering trails that are suitable for all kinds of hiking levels.
Visitors who enjoy hiking can choose between a large selection of trails, from light and quick beginner trails called Balanced Rock to the most challenging trek being Fiery Furnace. Hikers might be lucky enough to catch a glimpse of the milky way.
Rocky Mountain National Park
There is something uniquely magical about the Rocky Mountain National Park. It is about 265,000 acres in size. It is not the biggest or the most visited park in the US, but it is most definitely worth a trip. This park leaves visitors wanting more of its splendid beauty, and therefore, they return time and time.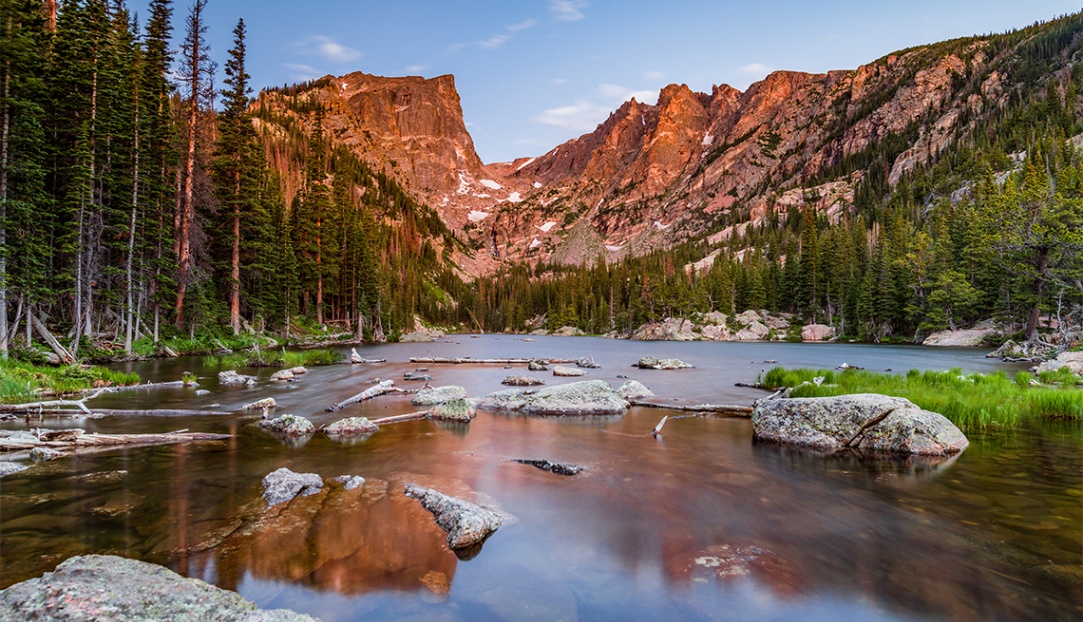 Most visitors go to the park to enjoy the trails that the park offers. Some of the trails found in the park are 350 miles long, and they take hikers through fields of wildflowers, past breathtaking lakes, and through forests of spruce and pine. Lucky hikers have seen bighorn sheep and elk. 
Hikers adore the refreshing mountain air, and they look forward to ending their expedition by enjoying a handmade ice cream in Estes Park. Stanley Hotel also offers spooky tours for visitors who want a scare or two.
Sequoia National Park
This park amazes visitors with the tallest trees that you can see in the world. Hikers feel tiny and humbled as these beautiful trees tower over them. Located in California, the reason for the park was to protect the trees from being destroyed in 1890, making it America's second oldest national park.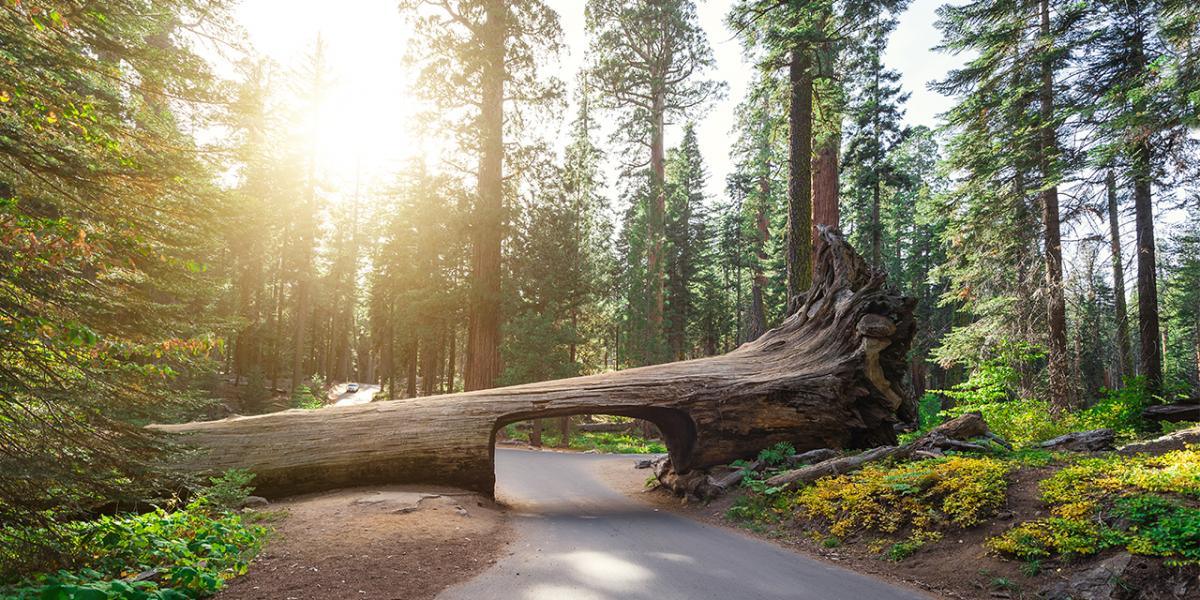 Avid lovers of trees can see the General Sherman Tree, the biggest tree globally. This remarkable tree is 275 feet tall with a base of 36 feet. Visitors love the incredible size of the trees and feel truly in touch with nature here.
This fantastic park offers more than tree viewing. Explorers and hikers will love exploring caves. Several trails provide excellent hiking, and the park even provides snowshoeing. Another thing that visitors adore about the park is that it is open every single day of the year so that you can visit the park in the season of your choice.
Summary
When it comes to natural beauty, there is no lack of choice in America. From incredible canyons to glittery lakes, these national parks are the complete package for every nature lover.
With Mother Nature ready to be explored, the only thing you need to do is decide where you'll go first.