The official preview of Boruto Chapter 41 says, "The reborn Team 7 will fight against Boro! They'll experience rapid growth from being in the midst of the battle!"
Boruto Chapter 41: The New Team 7
There was a small preview for Boruto CH.41 in this week's V JUMP advert too- pic.twitter.com/AZOm3hQrxS

— OrganicDinosaur (@OrganicDinosaur) December 12, 2019

It's only right for them to experience growth in battle after all Sasuke and Naruto gained a power boost in battle while fighting Madara. It is very possible that Sarada will awaken MS because Naruto is sealed and the more Boro pushes them the more pain she will suffer. She admires Naruto the most among the other Team 7 members. So it won't be a surprise if she gets a power-up. Team 7 is fighting to free Naruto so they need to give it everything they've got.
Fans are curious about Sarada power up, it's difficult yet possible to get Mangekyou because getting 3 tomoe Sharingan seems underwhelming, maybe she will learn and use the same seal that Sakura and Tsunade use, along with Sharingan. In the previous chapter, it seemed like Sarada figured something out about the technique of Boro as she has initiated a switch in gears that hypes us for Boruto Ch 41 because we're expecting to see what it is.
Fans around the internet still believe that Boro has a greater chance of winning. Boruto and co will probably try their best but ultimately they will lose or someone else will save them. That itself really does hype up the next chapter for us. In this case, it would be exciting to see what they have planned to try on someone like Boro, whom Kawaki stated, is worse than Jigen in some ways.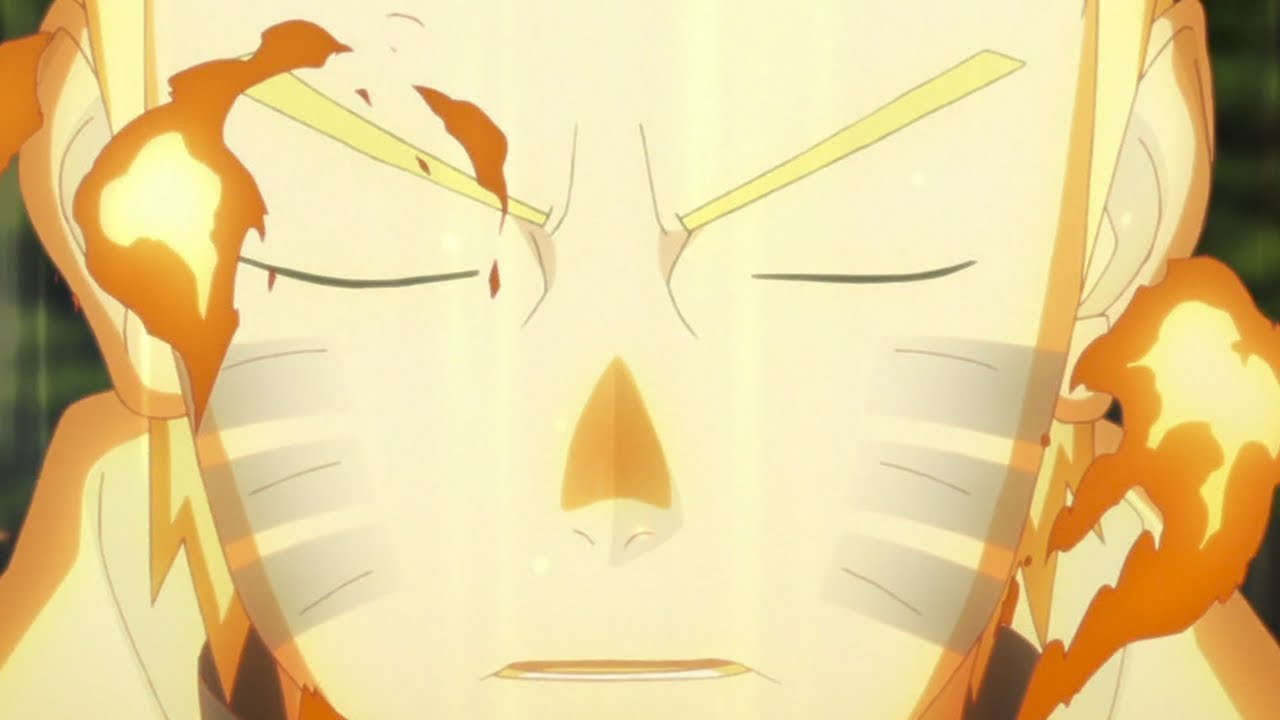 Fans should be excited about Boruto Chapter 41, but shouldn't expect a lot since it appears as the fight will only end next month. It's the concluding chapter of the decade, so let's hope that some important stuff goes down.
Boro on Cover Page-
Twitter user Organic Dinosaur shared that the cover page of Chapter 41 will feature kneeling Boro initiating his wispy, swamp-green jutsu. It's encircling his feet and showing into a skull above his head. His color scheme is a greenish-blue inner cape, shoes, arm-bands, ear devices, and grey beard/hair.
The cover page features kneeling Boro activating his wispy, swamp green jutsu. https://t.co/ifUhY1oiTE

— OrganicDinosaur (@OrganicDinosaur) December 18, 2019
Release Date-
Chapter 41 of Boruto will release on 20th December 2019. Subscribe to our Reddit for more latest Boruto Manga updates.