News has it that GameStop Germany is giving away free copies of Fallout 76 PS4 edition. What? If you are wondering whether this news is true, well yes it is. GameStop confirmed this news to be true on their website, but only for folks in Germany. Notices are going up in stores in Germany about the promotion.

GameStop Germany Giving Away Fallout 76 Along with Used PS4 Controllers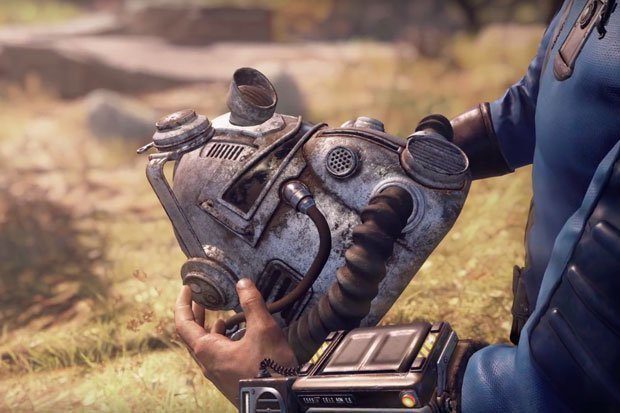 This news has been literally translated into the fact that Fallout 76 is not doing so well after its release which is why GameStop is trying to give the game away for free. Redditor Cenorexia leaked this news when they saw posters up for this promotion in stores nearby and posted a picture for the same. Although, all of it is in German, through the help of google translate we were able to tell what the poster says. It says, "Only while stocks last when you buy a used PS4 controller get Fallout 76 for free".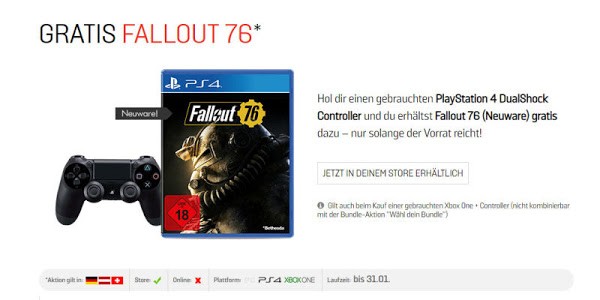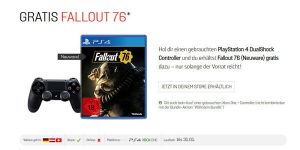 The post by Cenorexia blew up on Reddit and fans were openly showing their displeasure with the news. They reportedly said things like, "From what I have heard and seen I don't think I even want it for free.", and, "Still seems too pricey to be honest". I mean, can you blame them?
It has also come to our knowledge that Fallout 76 PS4 version is up for sale everywhere else except for Germany. Even though the game has been such a flop, GameStop has to put the free game in a combo with the used PS4 to at least make some profit out of it. On the other hand, another way of seeing this is that maybe GameStop has realized that the game is a flop and want to give it for free to excite more people to play it, realize it's not that bad, and then ultimately spread the word.
But overall it just seems that GameStop is trying to clear their shelves off this game as of right now. Fans are disappointed by unaccountable glitches, errors, and failures. Players have been reporting that the game's nukes stopped working, duplication glitches messed with server stability, and old bugs came back with the latest patch.