The earlier chapters showed that the Pillars are slowly gaining ground against Muzan, then suddenly in Chapter 191, everyone is bleeding to death and missing limbs. The author basically off-screened the entire cast during the fight that's supposed to be the climax of the story. This is a speculation post for Kimetsu no Yaiba Chapter 192, which will officially release on 2nd February. 
It is hard to speculate how this is going to turn out without Tanjirou learning the mysterious final breathing form. But even then if we are going for a satisfying end, there's no way just him alone is enough. This manga has been centered on the team fights and the author won't pull one on one fight at this phase of the manga.
'Kimetsu no Yaiba' Chapter 192 spoilers, raw scans
Chapter 191 showed Tomioka Giyu lost an arm while Himejima is missing a leg. This ultimately confirms that the manga is on the last legs of this fight. In 'Kimetsu no Yaiba' Chapter 192, Tanjirou will implement what he learned in his dreams against Muzan. Surely, Kibutsuji will be astounded by the sudden improvement of our hero. We will see Muzan struggling against Tanjirou in the upcoming chapter and that will be a sight to see.
The defeat of Hashiras happened in a single panel, Muzan were toying with them till now. This is the time for Tanjirou to show what he is capable of and what he learned in his dream. Most fans want to see the breath of the sun and his final breathing form.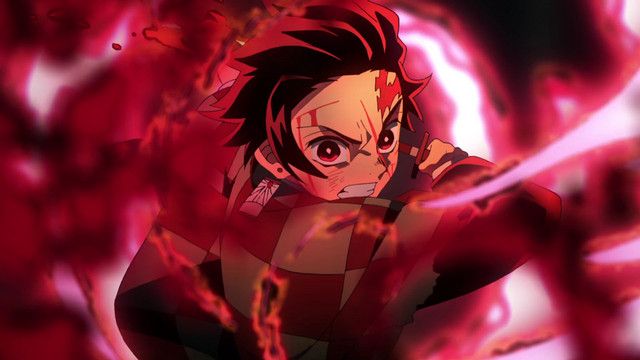 In addition to that, Muzan himself states that Tanjirou is looking more demonic than him, he might be referring to Tanjirou being a demon because of his blood. If this turns out to be true, the battle will surely be otherworldly, two demons going at each other with everything they got. 'Kimetsu no Yaiba' Chapter 192 will reveal the true nature of Tanjirou's improved strength.
Release date-
Chapter 192 of 'Kimetsu no Yaiba' manga is going to officially release on 2nd February. The raw scans of this chapter will arrive 2-3 days before that. This article will be updated when we receive the leaks, so keep visiting DiscoverDiary for more amazing posts.
Where to Read?
You can read all the chapters of Demon Slayer Manga on Viz and Shueisha, Plus you can support the author by purchasing the hard copy of the manga.
Join our Reddit Community and discuss this chapter on Kimetsu No Yaiba Forum.