Kingdom chapter 606 is out and I'm happy to see actual Riboku first-hand strategy. Riboku until this arc has been shown at the highest tier of characters in Kingdom, and Ousen is just straight up outplaying him on every step he takes since this invasion began. Yet, I'll be excited to see exactly how things will all turn out in Kingdom chapter 607.
Kingdom chapter 607 Spoilers, Speculation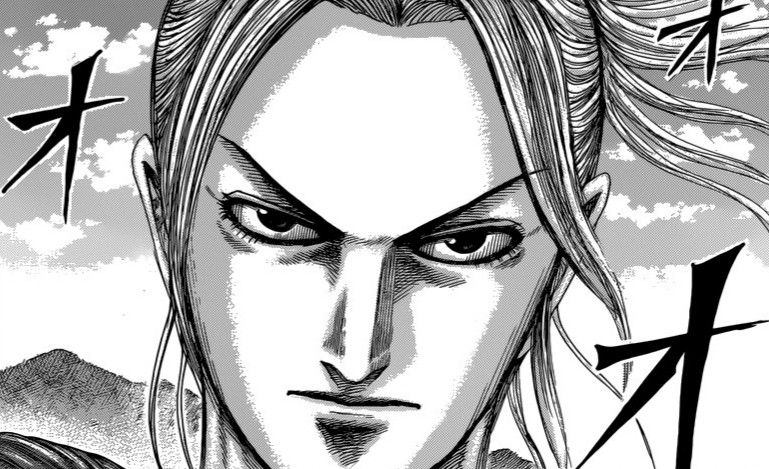 Ou Sen has consistently taken the initiative that caught Riboku off guard. Starting with abandoning Retsubi, using the 9 cities as leeches, burning down Gyou's food supply, and even beating Riboku's great attacking formation which the Zhao officers. Everything Ou Sen has done made Riboku move in the way Ou Sen had visioned. Now instead of the Qin army that is on a timeline, Riboku has to liberate Gyou by beating Ou Sen in one day.
However, It will be impressive how Ou Sen is going to solve this in chapter 607, Because Riboku's strategy involves… defend, split and shatter. If the enemy takes any formation or attack stand they will simply fend it off and counterattack them since they take formation Riboku's men are using the openings and split the enemy and destroy.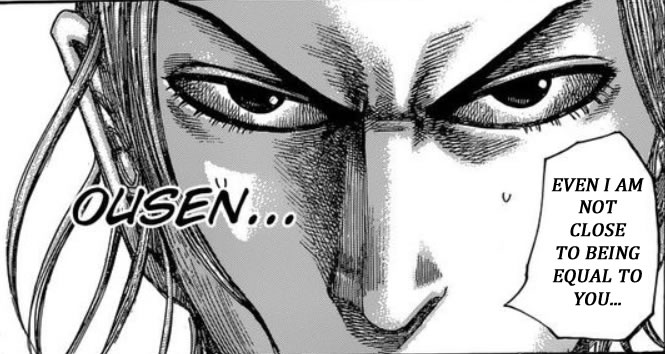 Ou Sen simply doesn't take any formation he just marches forward so he doesn't split and doesn't give the enemy a room to fill in and destroy their formation but Riboku is using an "offensive-defensive" formation, So as long as OuSen attack they will fend him off so the main problem is how he is going to breach the defense of Riboku.
Riboku was so confident that Ou Sen won't be able to judge his tactics? But still, his tactics have made Ou Sen come out to attack him directly. It seems like Ou Sen has figured it out, and the fact that he is advancing with his core means he's sure about winning this battle.
That's why his commanders were surprised. Generally, Ou Sen doesn't make a move until he is sure of his victory and we have observed that in his past battles, but this time he is making a move where he needn't have entered the battle so soon. So, Let's wait and see what happens in Kingdom chapter 607.
Kingdom Chapter 607 release date
Chapter 607 of Kingdom manga is going to release on 12th July 2019.
[divider_top]
Subscribe to our Reddit community for more latest Kingdom Updates.