Kingdom Chapter 617 is out and it is one of the best chapters in the kingdom manga in my opinion. In Kingdom chapter 618, we will see how Karyo Ten gets saved. Subscribe to our Reddit community for more latest Kingdom updates.
Kingdom Chapter 618 Spoilers, Predictions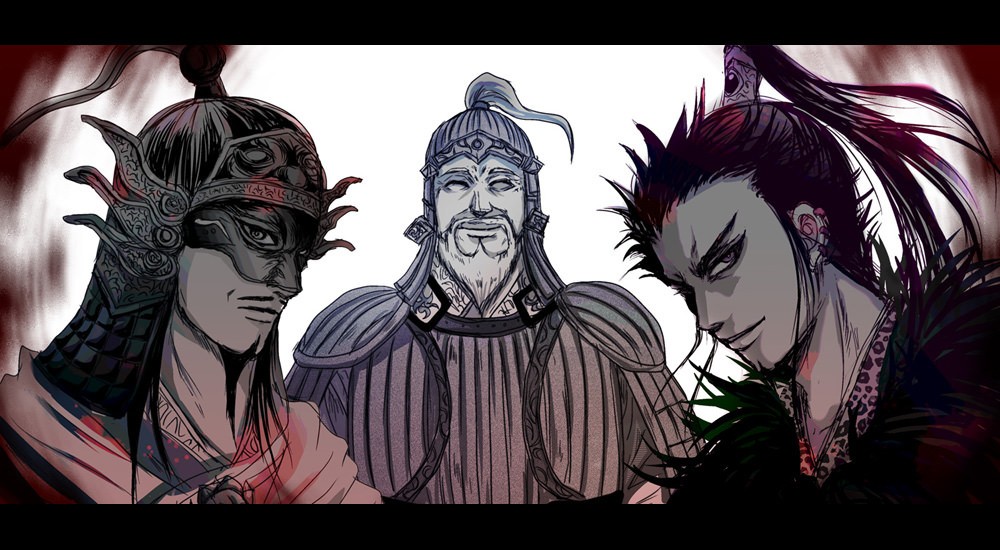 Kin Mou specifically notes that she is on the frontlines, making it possible in the first place to reach her sensibly. She doesn't have a big headquarter guard, basically pretty easy to break through with a dedicated shock group and she is not much of a fighter. It will be a focal point of development in the Hi Shin Unit, having their most valuable member in the open. She'll still be free as she'd want to, but she'll be completely escorted. Kin Mou managed to evade all enemy units and maneuver to Ten. We all know that Kin Mou isn't top tier, but he does appear to be a competent general.
Kin Mou is not going back alive, whether they kill Karyo Ten or not, Fans believe that Kyo Kai or Naki unit to appear in the Kingdom Chapter 618 only because they noticed strange enemy unit movements.
Ironically, Kin Mou thinks it is because of Ten strategies that Gaku Ei and Kei Sha died. However, it was due to Shin's instinct when Ten's strategy failed that lead to Shin killing those two. Possibly she won't be able to command from here on and it's up to Shin to commence their ultimate push.
Reddit user Kage7 speculated that in Kingdom chapter 618, Sou Tan will save Karyo Ten. According to him, That's why Hara showed us that Sou Jin's hand is extremely wounded. Moreover, the manga has been building up the payoff to Sou Tan's story for a great time now, it only makes narrative sense.
Kingdom Chapter 618 Release Date
Chapter 618 of the manga is going to release on 18th October. However, the raw scans will be out 2-3 days before that.
© 2019 Discover Diary All rights reserved. Do not copy without permission.