Kingdom Chapter 618 released recently and believe me it was truly awesome. Despite everyone predicting what would happen in this chapter, Fans were pretty surprised by how it played out. The best thing about this chapter to me was Kin Mou acknowledging Ten and the Hi Shin Unit, but his pride as a soldier forbid him from just giving up. He glanced at Tan to make sure Tan was there to kill him when he swung his sword at Ten because he understood that it would be okay even if he lost. Subscribe to our Reddit community for more latest Kingdom Chapter 619 updates.
Kingdom Chapter 619: Hou Ken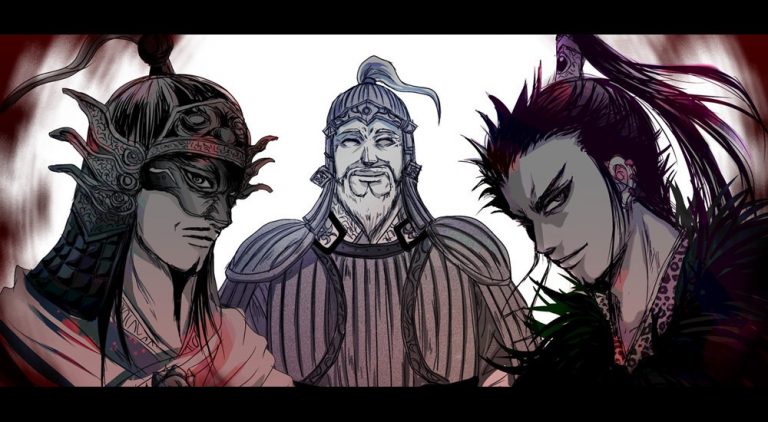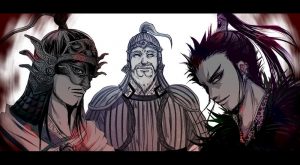 War really is a sticky situation, but it's great to know that Shin and the others acknowledge that neither side is completely wrong or right and that instead of bearing ill will to whatever enemy they face, They try to bear their hopes and dreams for the future even if they're partly the reason those dreams might not come true.
This chapter showcased the true strength of the archer brothers. Arrows of Tan has some kind of force field around them, making giant holes in enemies. The archer brothers should get rewarded equally. Even though Tan was the one who killed Kin Mou the bravery and tenacity that Jin showed was amazing.
Now that Kin Mou, the last defense of Ri Boku fell in the battle. Hou Ken might show up in the Kingdom Chapter 619. The previous chapters teased Hou Ken, with Zhao falling in a matter of time and losing 4 generals.
Kyou Kai is saving her strength to support Shin against Hou Ken as we all remember Kyou Kai told Shin that she will guard him against dangers. She is waiting for Hou Ken by not pushing so hard on herself in any hard clashes. We can be sure Kyou Kai is up to do something like that.
Kingdom Chapter 619 release date
Chapter 619 of Kingdom Manga is going to officially release on 24th October.
---
© 2019 Discover Diary All rights reserved. Do not copy without giving credit to us.