The gaming world has been transformed by the advent of technology. VR gaming has taken over the real world playtime. There are several gaming brands in the market with their set of audience and game lovers. iPhone, as we all know, never fails to amaze its users. It is already working to win over the gaming world with the latest updates given buy it in the iOS 13. 
One problem that hindered the users of PS4 and XBOX was the question, "how to connect your PS4 or XBOX controller to your iPhone or iPad?"
The latest updates received in iOS 13 assure that every game and iPhone lover now has a way to get native support for the PS4 and XBOX controllers with their iDevice.

If you too are a user with a similar query in your mind, here we shall explain you the steps to get the job done in quick and simple steps:-
Primary requisite that has to be fulfilled in order, to begin with, the process is that your phone or iPad should be updated to the iOS 13. Another necessary condition is the availability of the Dualshock 4 controllers that come along with PS4 and are also available separately in the market.
You have the above given two things fulfilled, here is the series of steps that have to be followed:-
The first step is to enter the settings section on the home menu of your device. After getting into the setting, move into the Bluetooth setting section and then press and hold the share and the PS4 button simultaneously for about a few seconds.
Once you are into the pairing mode, you shall know so as your DS4 device shall start blinking. 
If you have an updated iPhone or iPad as per the requisites, you shall see the option of Dual shock 4 available for pairing on the screen of your iDevice.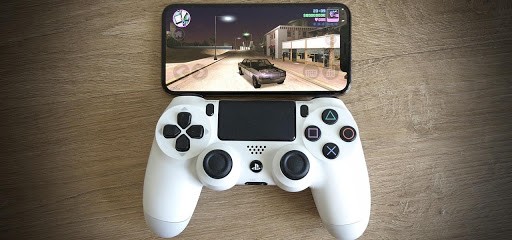 The above given were a few steps that would help you to connect your PS4 and XBOX controllers to your iPhone or iPad. Although, once you have connected the controllers to your devices, it often gets difficult to disconnect them, and to keep them from reconnecting automatically.
Below given are a few steps to stop the controller reconnect every time automatically:-
Open up the control center on your iPhone or iPad.

Press and hold the Bluetooth icon as you see it on your device. This shall pull out the list of paired devices to you.

Click on the device or the controller that you wish to connect. The other way to do the same is to press and hold the PS4 button on your controller.

To remove a device permanently from the list of previously connected devices, you have to enter the setting and then the Bluetooth section. After getting in there, all you need to do is to select the device name from the list and to click on forget the device option.