Hello Guys, today we are going to predict the events of My Hero Academia 264 in this article. The previous installment which was My Hero Academia Chapter 263 came out earlier and it was truly one of the best chapters 0f this arc. Before moving forward, let me warn you this post contains spoilers for the upcoming chapter of the manga.
Chapter 263 was a bait and switch to make us think Hawk is not going to betray the team. But that last page showing Hawk betraying the LoV, with Kaminari getting the focus in the same chapter is Horikoshi deliberately setting up a parallel between him and Hawk.
Read My Hero Academia Chapter 264 spoilers
Before the latest chapter, fans were theorizing that Kaminari is the traitor, however, the chapter finally discarded that theory. He finally gets confidence when thinking about protecting Jirou, which makes the traitor theory moot in our minds. Fans are glad that Kaminari finally gets to look cool for once, the pro heroes might not be able to do this well without him. Hopefully, we will get to see more Kaminari in My Hero Academia Chapter 264. His battle against Scar Face will continue and we will see the extent of Kaminari's abilities.
Fans are predicting the end of Twice in the upcoming chapter, yet they are still rooting for him despite him being a villain. In a battle between the one who allowed his friendship and the one who manipulated it to get an advantage, it's hard not to root against the manipulator, even if he is the hero.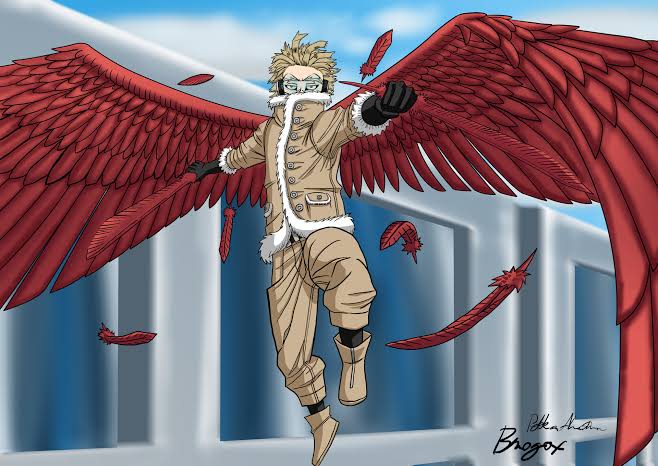 With Shigaraki still disabled Twice is the biggest threat for the heroes and because of his strong sense of loyalty, he definitely won't switch sides. As cold as it may seem, Hawks needs to kill him right there or they're going to lose command over this operation. Hawk might finish him off in Chapter 264, and if this happens, Twice's death will make the biggest impact on everyone's story among the League of Villains. Sometimes letting a character die is more interesting for the plot than allowing him to live.
If Twice survives Hawk somehow in the next chapter, his encounter is going to change the fun-loving Twice we've always seen and just give him a direct reason to go after the heroes. He's always just been there for his friends without conviction, but now he has fuel and will be scarier than ever.
Release date
Chapter 264 of Boku no Hero Academia is going to officially release on 15th March. However, the raw scans will be out 1-2 days prior to that. All the chapters of My Hero Academia are available for free on Viz Media and Mangaplus.
Read Boku no Hero Academia 264 Raw Scans
The spoilers of the upcoming manga chapter haven't leaked yet when it does, we will update this article with a link to the leaked source. Till then keep visiting DiscoverDiary for more awesome anime and manga articles.