There is something to be said for having a few series that you just instantly become happy upon seeing being updated, and Solo Leveling is one of them. The last chapter was great as usual and we all are anxiously waiting for the release of Solo Leveling 109. So, let's predict the event of Only I Level Up chapter 109 which is going to release on 11th March 2020.
Note: This post holds massive spoilers for the upcoming chapter so proceed at your own risk.
Read Solo Leveling Chapter 109 Spoilers
Media is all around Sung Jin-woo after the Jeju Island, everyone acknowledged his powers. He gained a lot of supporters after this amazing feat, however, many started criticizing him for his late arrival. Moreover, some of his fans started comparing him with the rest of the national level hunters, but some think he still hasn't reached that level yet. Still, we know he is growing at an exponential rate and if he hasn't reached the national class hunter level yet he soon will be, maybe even surpasses them.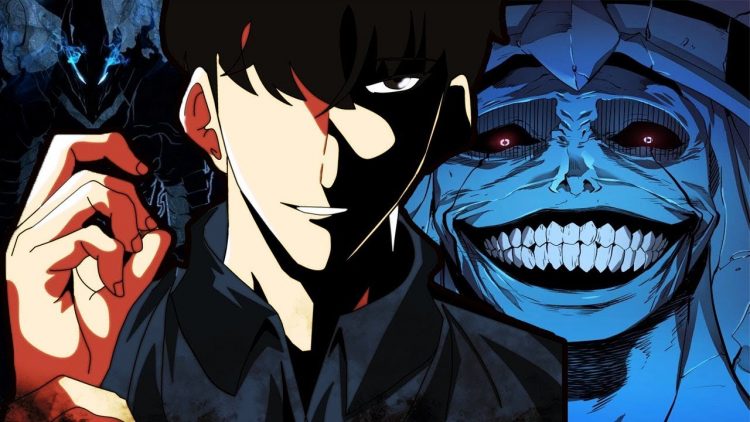 Adam White, an agent sent by American Hunter Bureau reached Jin-woo to recruit him. He asked him to meet the Deputy Director and they have someone who can upgrade one's abilities, because of this information, he agreed to meet the Deputy Director. Then we saw Shellner approaching, an American upgrader and the chapter finished without revealing her face. Since this chapter ended with a cliffhanger, Solo Leveling 109 will clear that first.
Also, read- Kingdom Chapter 634 Spoilers, Release Date
Mrs. Shellner's powers will be revealed in the upcoming chapter, everyone must be waiting for this reveal as she has a broken ability. The Woman is a very valuable person in the United States because she has the ability to improve the power of a hunter despite their rank. However, we don't know if she really can enhance the abilities of Sung Jin-woo, a hunter who grows simply by defeating monsters and clearing dungeons. We have to wait for Solo Leveling Chapter 109 in order to know if Mrs. Shellner can boost our hunter's abilities or not. What do you guys think? Let us know in the comment section below.
Read Solo Leveling Chapter 109 Raw Scans, leaks
The scans for chapter 109 hasn't leaked online yet. We will update this article once we get the leaks of the upcoming chapter. So, make sure to bookmark this page for further news and spoilers regarding Only I Level Up 109 aka Solo Leveling Chapter 109.
Also, Read- Haikyuu Chapter 385 Spoilers, Release Date
When is the release date of Only I Level Up Chapter 109?
Korean version of this chapter will officially release on 11th March 2020 and the English translated version of this upcoming chapter will arrive a day after that which is 10th March. The translation from the Korean version to English takes around one day that's why the English version ordinarily outs one day after.
Keep visiting DiscoverDiary for the latest updated post of your favorite anime, manga series and games. You can also follow our Twitter account for more awesome news on time.