Tattoos are a creative way of self-expression, and for standing out of the crowd. While some people go for a more classically designed tattoo, there are some really strange tattoos that people prefer to satisfy their oomph for unique creativity.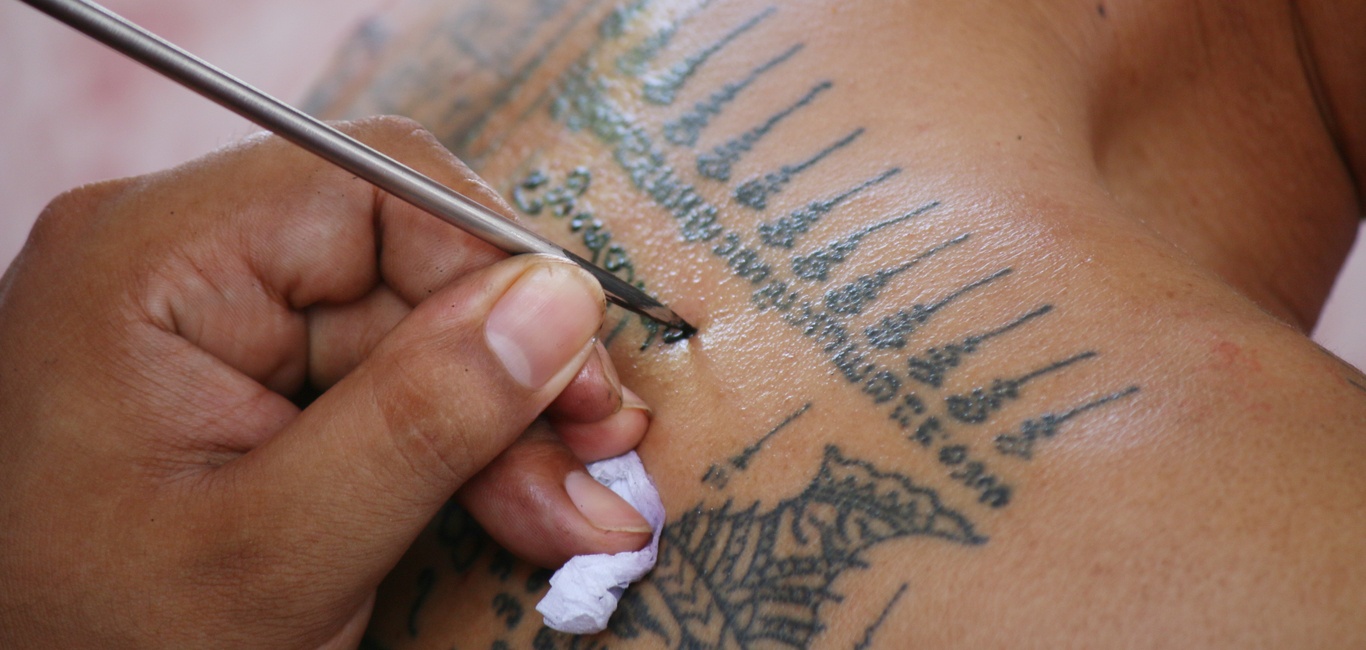 Here is a list of 31 bizarre tattoos found on people and even some celebrities! Read on.
Rainbow on the Eyebrows
There is literally no age limit to love a rainbow. Be it a kid or an adult, glimpsing at the sight of a rainbow over clouds is a treat to the eyes. But having it as a tattoo on the eyebrows is rather weird.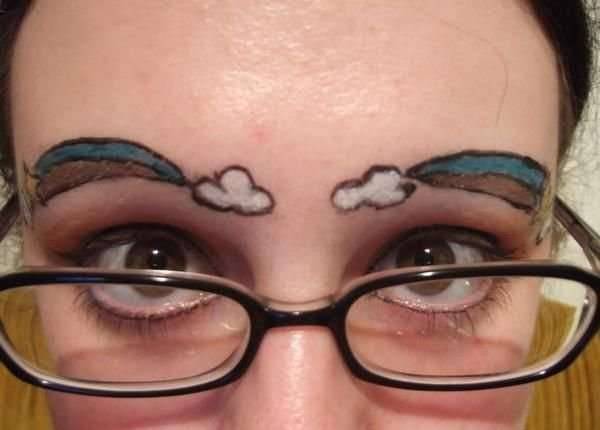 At least you get to enjoy seeing a rainbow every day in the mirror!
Tongue Ink
Getting a tattoo on your tongue is not only a weird idea but extremely painful too!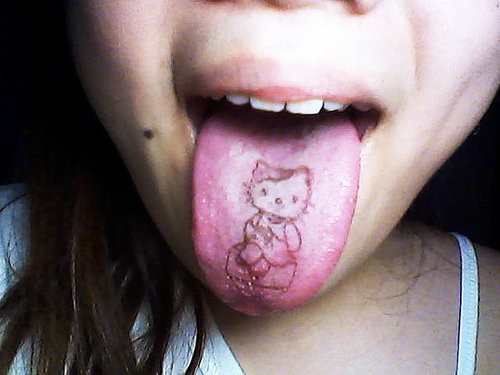 The fact that tattoos on tongues don't last long makes the effort even more questionable.
Spiders
The next strange yet bold choice by people is the spider on the back, and when it comes to spider tattoos, bigger is not better.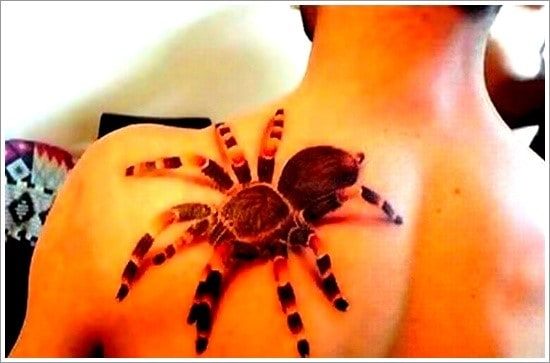 Spiders often incite phobias in people, and the creepy-crawlies aren't something you'd typically envision someone immortalizing on their skin forever.
Lip Ink
Just like tongue tattoos, lip tattoos are also rarely seen and unnecessarily painful. Kendall Jenner even has 'Meow' inked inside her lip.
Jenner has said that there is no real meaning behind the tattoo and that she did it for the funny story.
'Always Tired' Face Tattoo
One strange way to show off self-expression was by artist Post Malone. The American singer has the words 'Always' and 'Tired' inked underneath his eyes.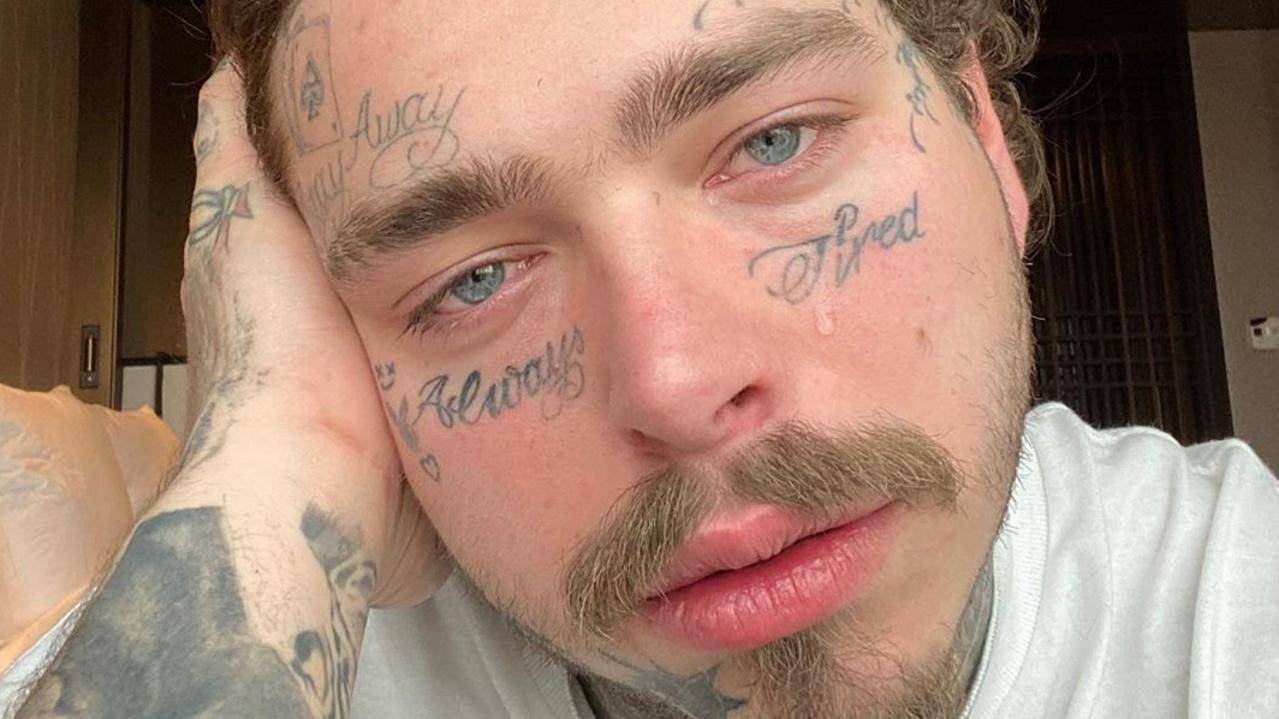 He says he got this unusual tattoo to overcome his insecurity about his looks and according to him, the tattoo has boosted his self-confidence.
Roof of the Mouth
Getting ink on the roof of the mouth is completely freaky as one can never flaunt it. People have to be quite careful after getting one in their mouth.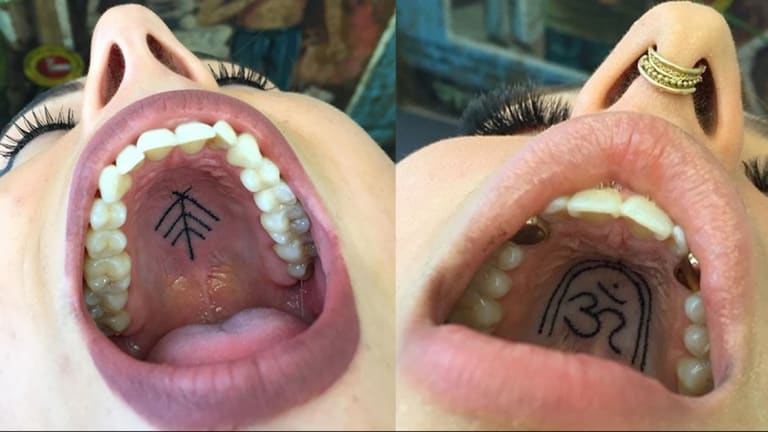 They have to avoid spicy food and strong liquor for a couple of days. It seems to be becoming a new trend these days, and enthusiasts are taking hold of it like crazy.
Ketchup Bottle
Imagine having a condiment tattooed onto your body forever, like actor Jackson Rathbone.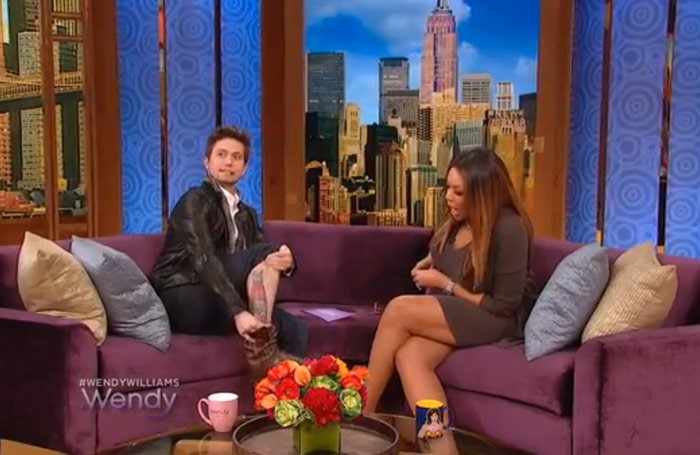 While being a fan of Ketchup and having an ode to it etched onto your skin forever is still a bit weird, but Rathbone says he only has it because he lost a bet to a friend.
Pizza Chain Tattoo
When someone loves pizza, their love runs deep. Sometimes skin deep in the form of a pizza slice.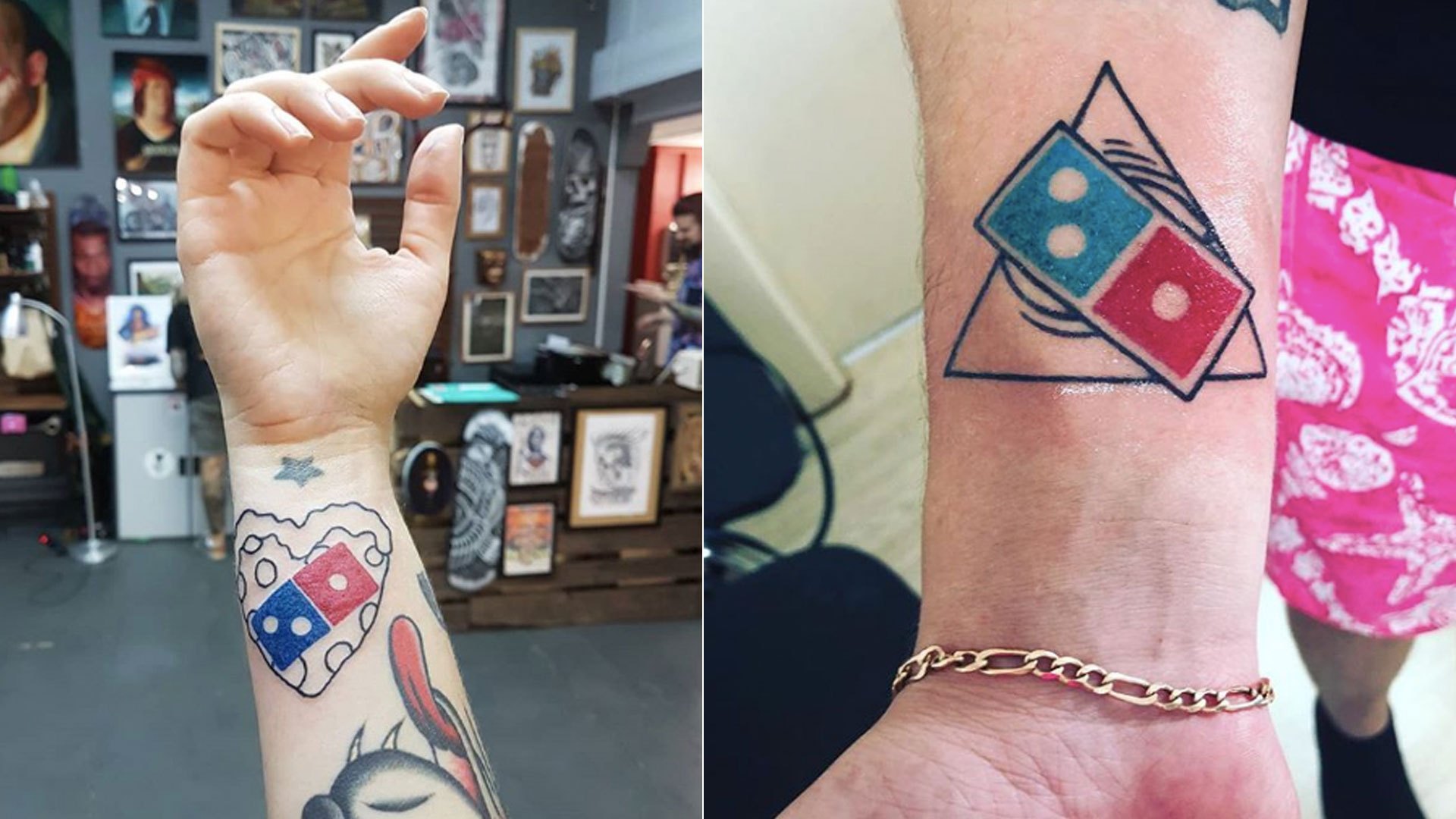 But some people go a step further and want to broadcast their love of a particular pizza chain right on their skin. Talk about free advertising!
Snakes
Snakes are actually a scary design to get tattooed, and yet it can be a pretty common tattoo.
The snake represents a variety of meanings and characteristics including authority, patience, grace, wisdom, awareness, and cycles of life.
For many others, snakes induce disgust and fear and qualify for a spot on this 'icky tattoos' list.
Sacrificial Tattoos
The most bizarre tattoo in today's times is sliced open scars on the skin. Looking at the internet, it seems that the design is a hot trend among tattoo lovers.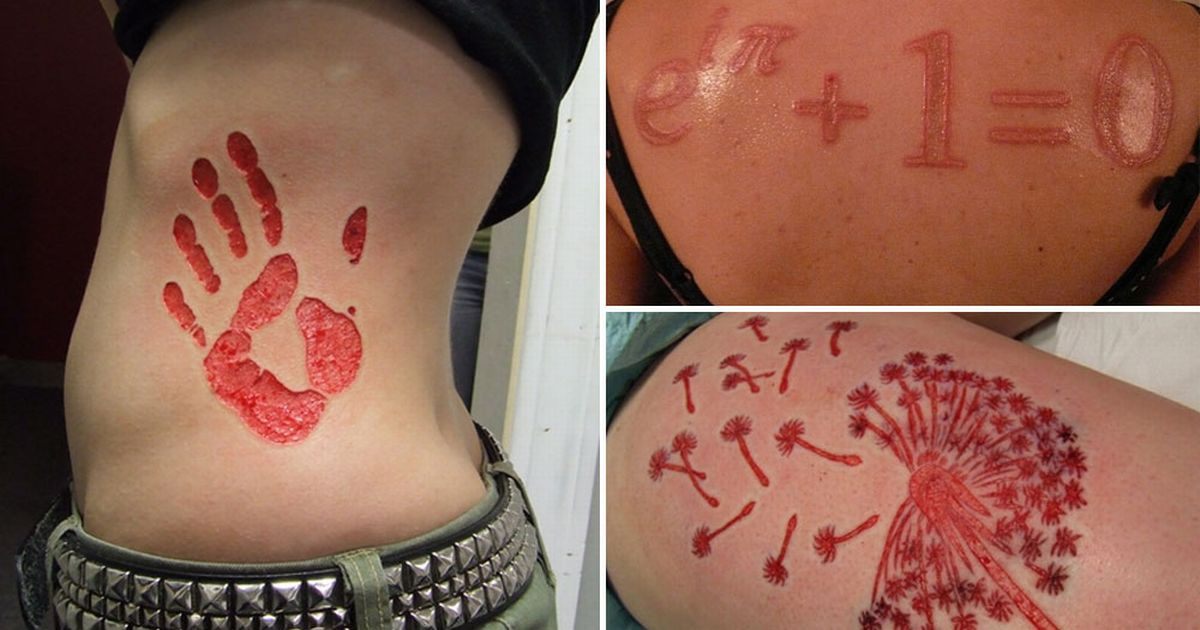 The word 'sacrificial' here means that body modification fans actually go through burns and cuts on their skin. This is the reason it is still illegal in some parts of the world.
Ink Horror Realism
As far as I have learned about artist Paul Acker, he is not scared of needles. But his idea of ink horror realism definitely scares the heck out of a normal person.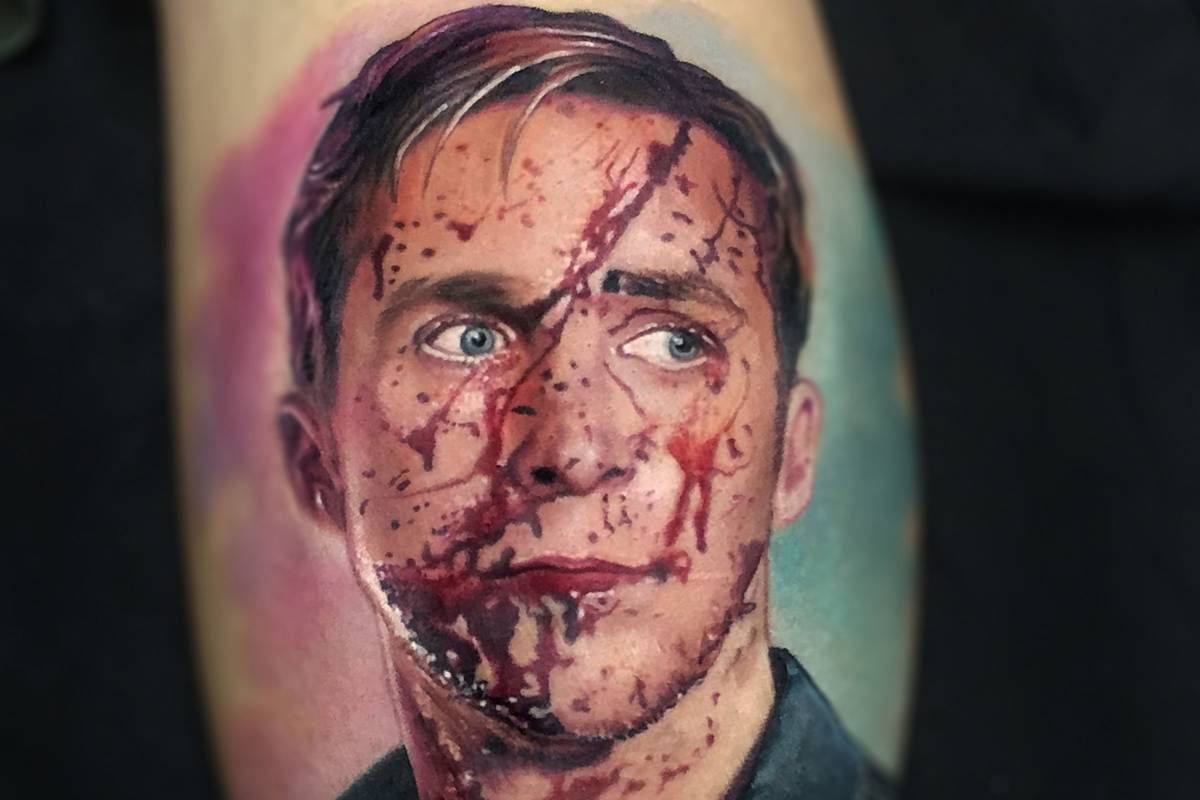 Hyper-realistic elements combined with horror elements are definitely stomach-churning for anyone who has to look at them.
Wrong-Way Face
When I imagined a tattoo of a face, I thought it would be on the hand or arms. But looking at people getting it inked on the back of their heads is both hilarious and cringey.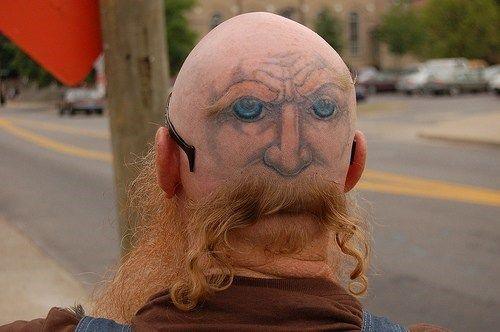 With face tattoos on the back of the head, it doesn't matter how realistic or not it is, it is still freaky.
Nailed
I don't know what makes people get nails on the shoulder, but if inked well it looks so real. It perfectly blends in the trend of fake open wound art.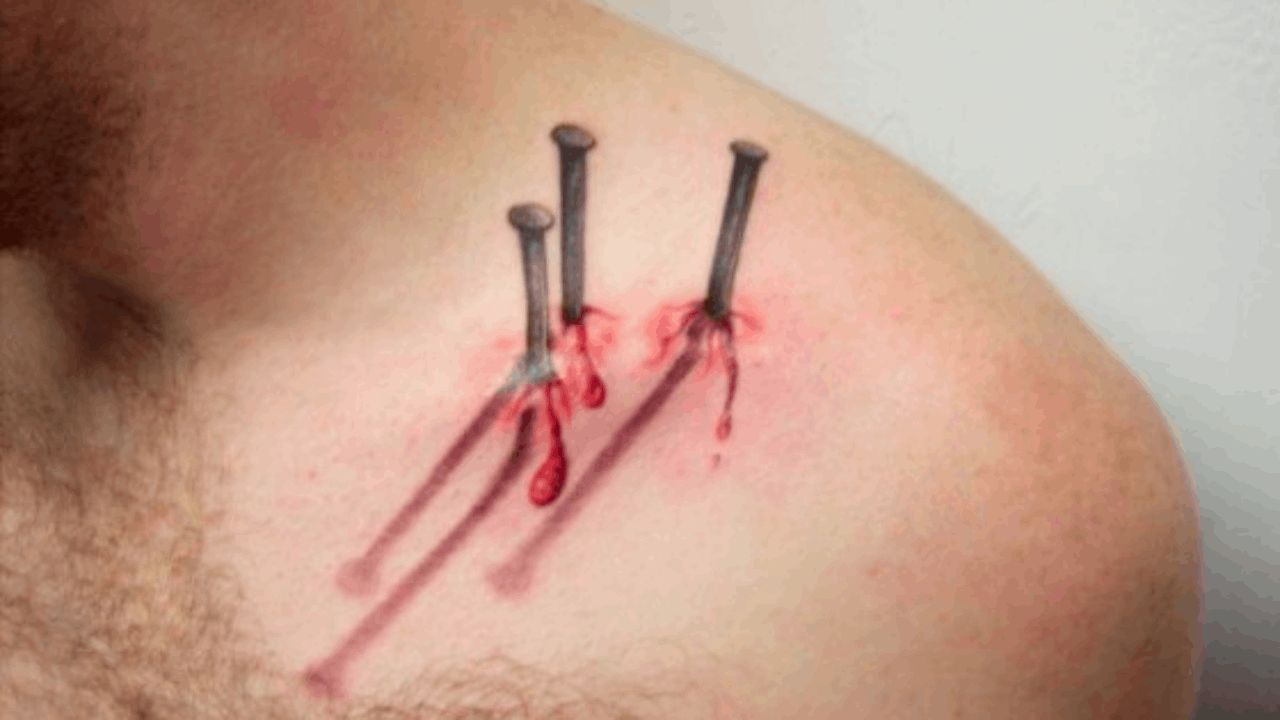 But, any type of gore is typically bizarre to the average person, and besides surgeons, not many people enjoying looking at open wounds or impaled skin.
Pen Behind The Ear
It is curious to think about what leads someone to get a particular tattoo and what that tattoo means to them.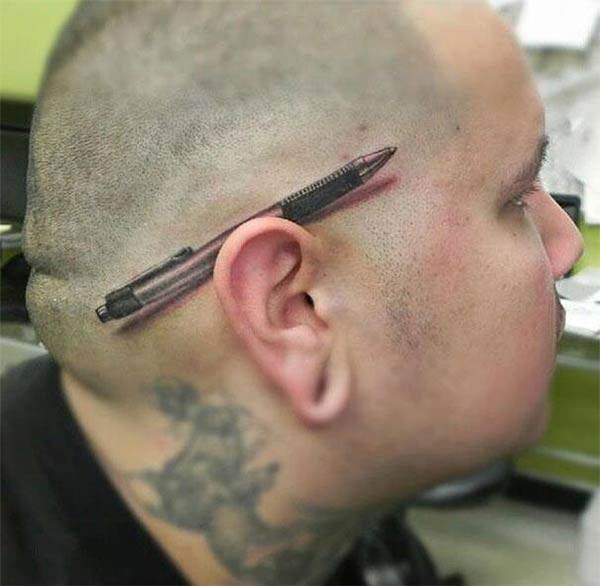 Sometimes I guess we'll just never know.
Horrifying Armpit Tattoo
The arm and the wrists are fine, but getting horrifying ink on an armpit may sound like a wild idea. I wonder how people tolerate such severe pain in the sensitive areas, where having a tattoo actually looks bad.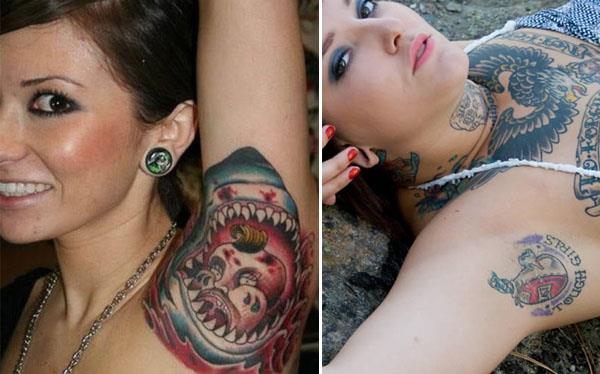 The idea of an armpit tattoo is so ghastly that even artists suggest not to have one. Although, an individual can cover it with full sleeves clothes.
Animals and Belly Buttons
There really is no argument necessary as to why tattooing an animal around your belly button to use it as their, ahem, you know… is a bizarre idea.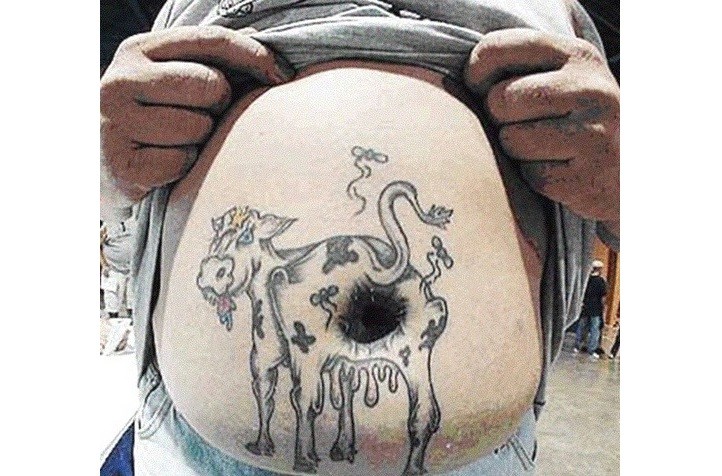 While it is funny, remember it is also permanent. Like, forever.
Small Man Driving
Who knows who was at the helm when it was decided to get this tattoo of a small version of the man driving the body of the big version.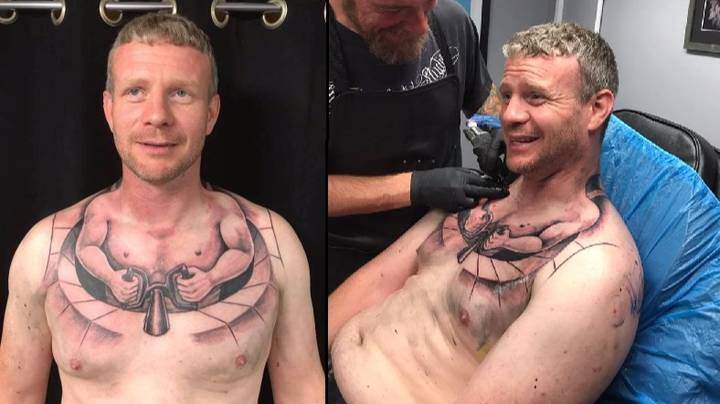 The owner of such a tattoo is a truck driver, who should have really kept the driving on the road.
McDonald's Receipt
Another restaurant franchise addition, people's love for McDonald's can reach heights beyond what many of us can comprehend (though their McChickens are really, really delicious).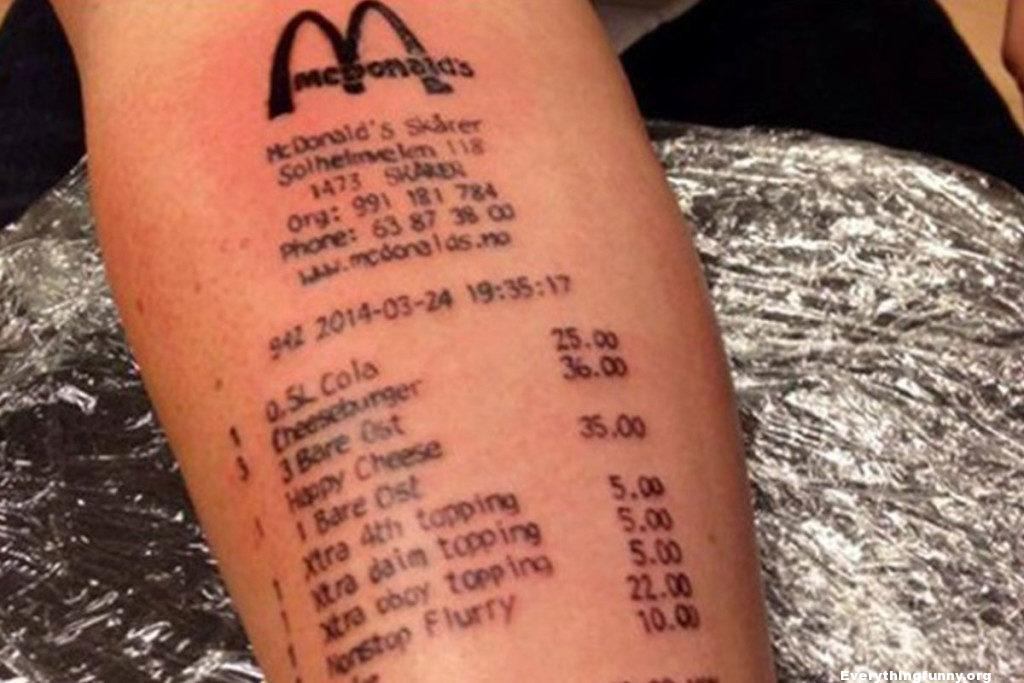 But rather than springing for a box of fries or the golden arches, this person chose a simple black receipt commemorating their favorite Mcdonald's order.
Poor Thing Band-Aid Tattoo
Singer Halsey got this strange tattoo on her right knee: the words 'Poor Thing' written on band-aids.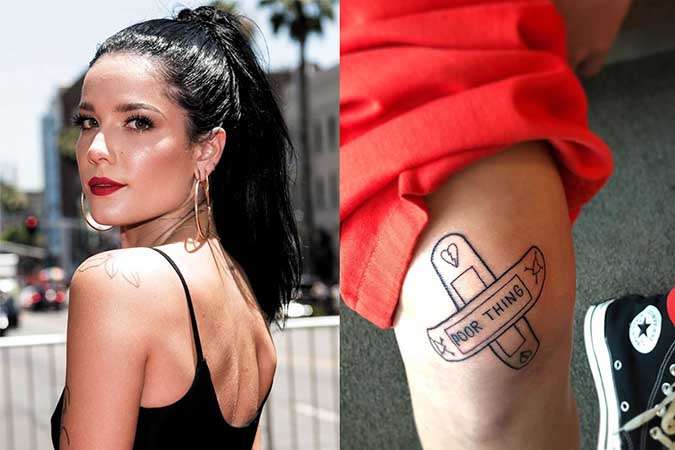 Without knowing the meaning behind it, it definitely is a bizarre tattoo. And even if the meaning was known, band-aids are annoying enough, but permanent ones!?
Slit Throat
I can't call it bizarre but really scary. A slit throat tattoo is another picture to keep in line with the trend of fake open wound art.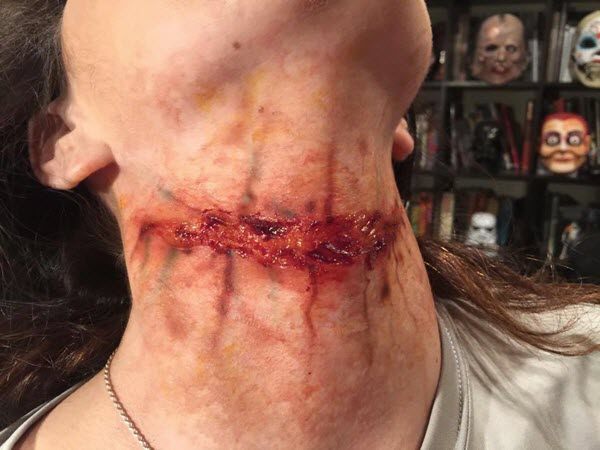 There are some tattoos that you wouldn't even want an explanation from.
Skeleton
Why keep your skeleton hidden when you can display the bones inside as art on the outside.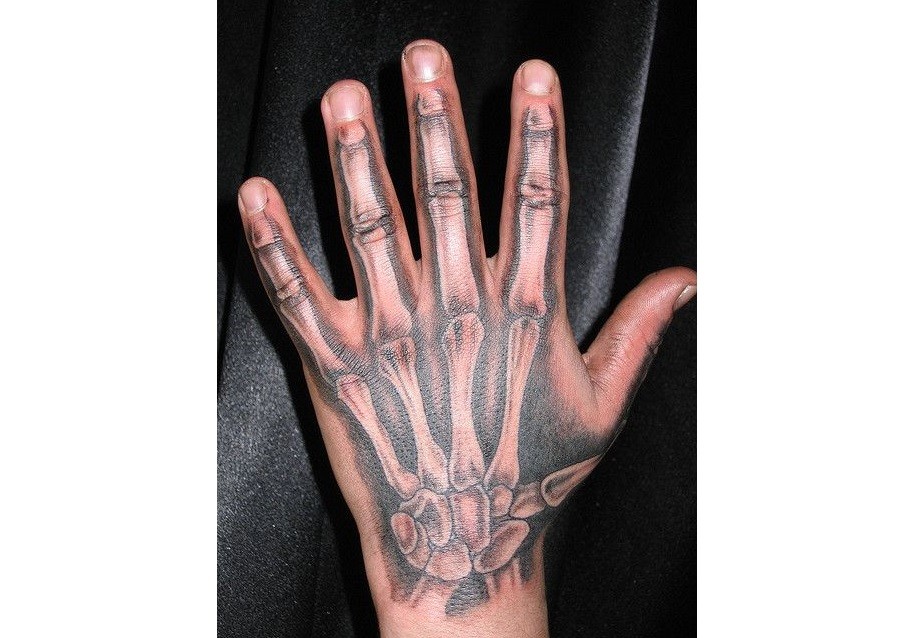 Just in case you want a reminder of what you're made of.
Zombie Tattoo
While this tattoo is so elaborate and intricate that one must marvel at the talent of the tattoo artist, you would not want to see this person watching you from across a room.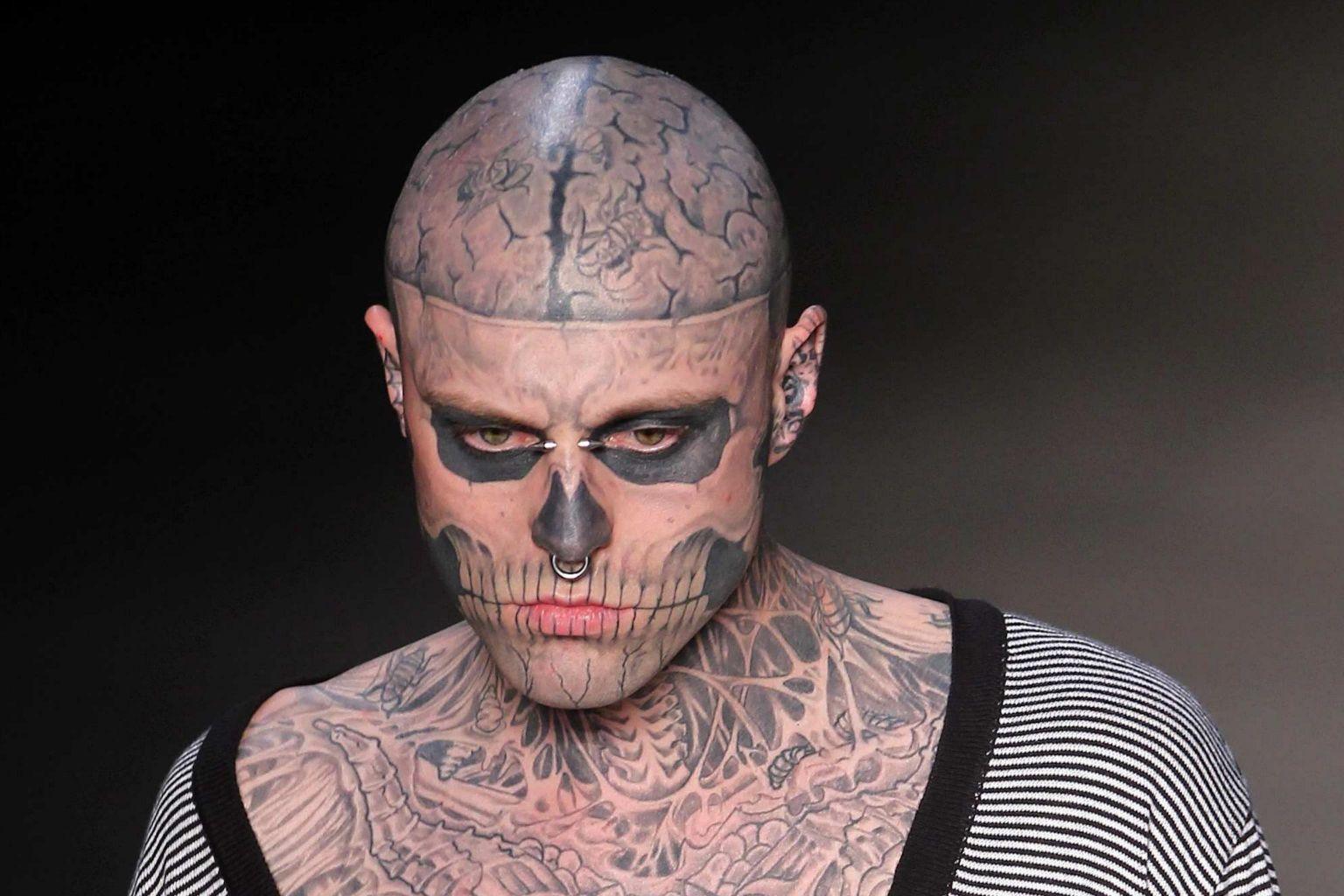 Such tattoos can surely give nightmares to anyone. I hope that people realize how horrible it is and drop the idea of getting one.
Trash Polka Tattoo
Even though a chest tattoo can be covered with shirts, getting a trash polka one is still absurd.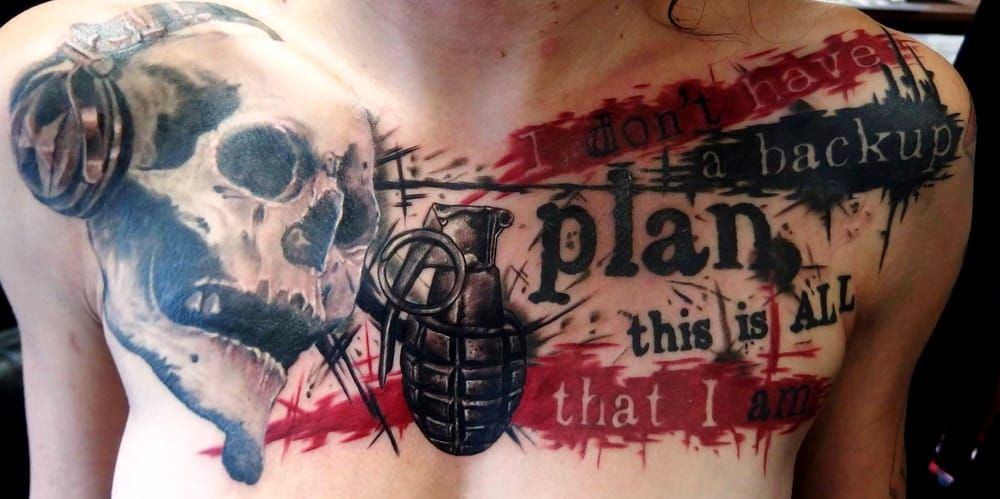 Trash polka means using realistic images alongside typescript and typography, and a lot of black and red ink to go along with it. They're a bizarre mish-mash of uncomplimentary concepts and easily raise an eyebrow.
Horror Movie Tattoos
It is surely shocking to see people showing off their love for horror movies in the form of tattoos.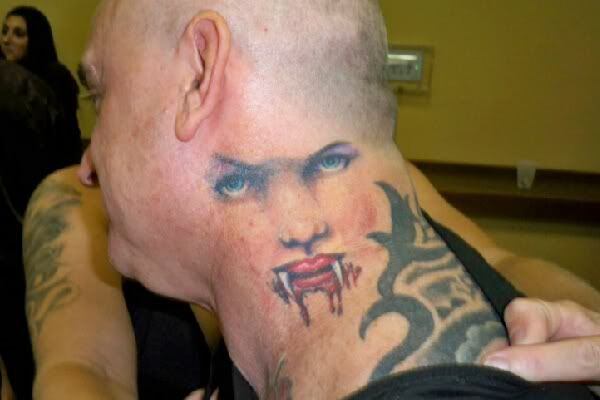 Horror films are scary enough the first time around, does their creepiness need to be commemorated forever on your skin?
Six Pack Tattoos
For the lazy people who don't like to work out, you can now also get six-pack abs.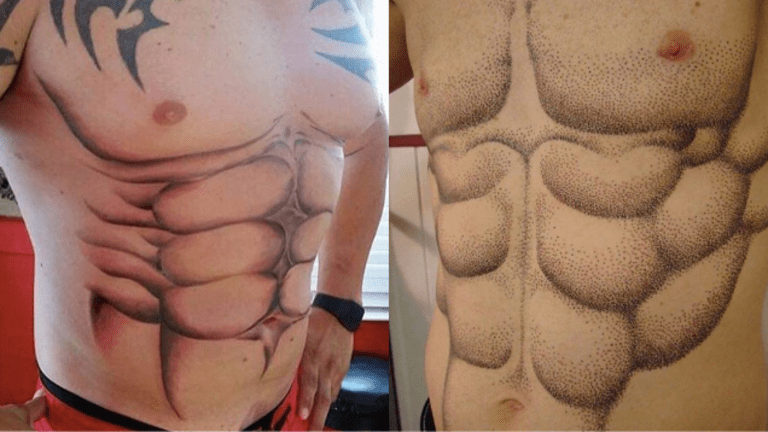 The saying 'no pain, no gain' still holds true here, however at the hand of a tattoo artist over a personal trainer.
Mummy Tattoos
Mummies are trending as a tattoo concept, despite their spooky vibe.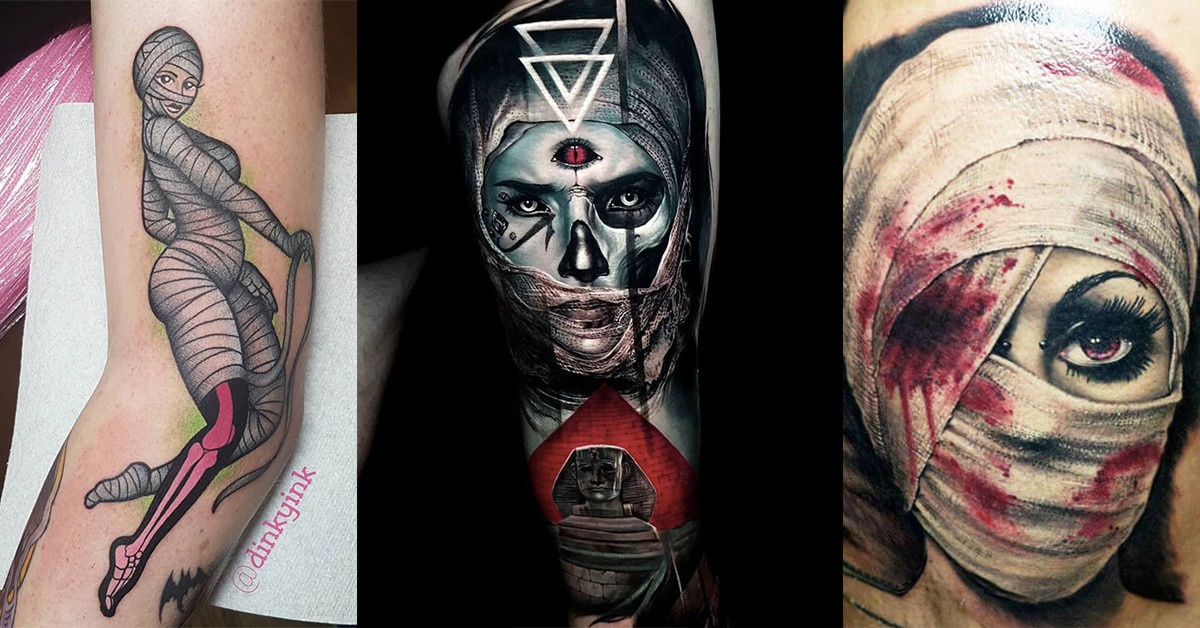 For some, mummies are cool, and for many others, the idea of tattooing a dead, decomposing mummy on their body is quite bizarre.
Bite Marks
Someone really woke up one day and said 'Today's the day I'm going to pay someone to painfully tattoo bite marks onto my neck.'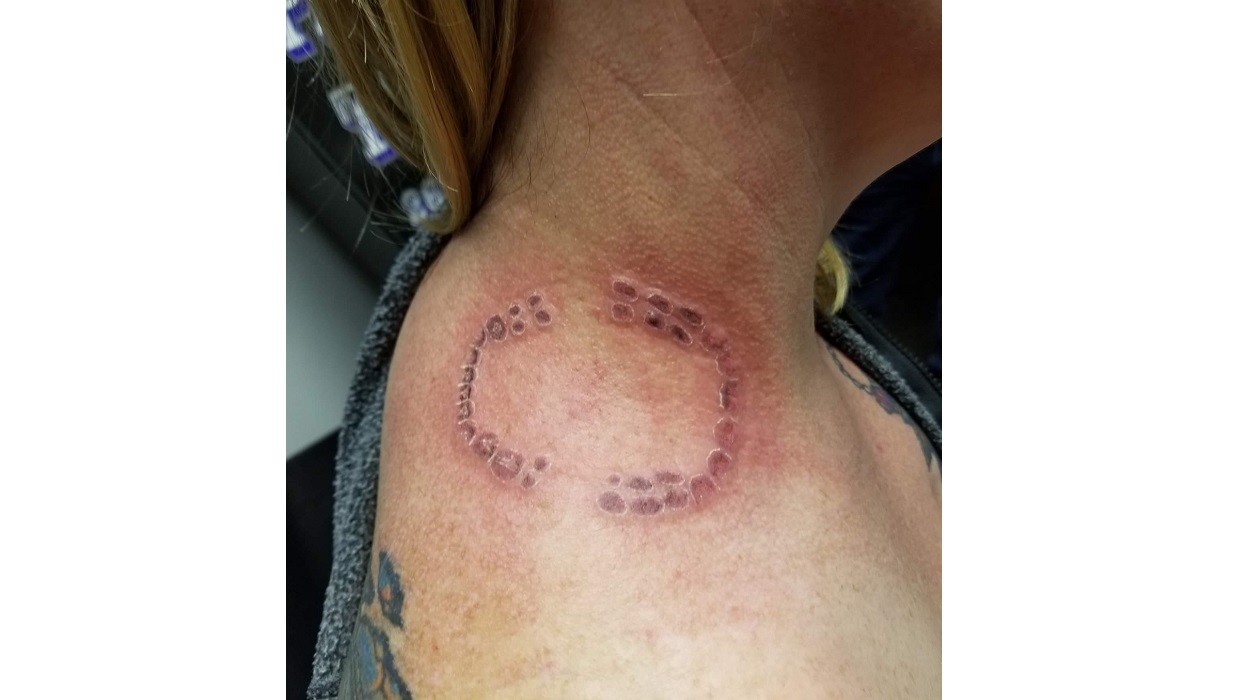 They must be a huge fan of Twilight.
Fundraising Tattoo on Face
Selling advertising space on your face to the highest bidder, now there's an entrepreneurial spirit!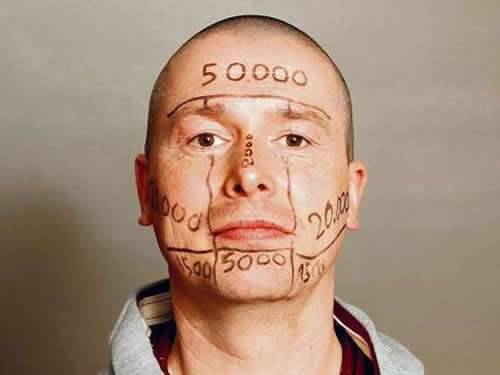 Hopefully, you at least get some sweet discounts from the company who is the chosen one.
Checkerboard Tattoo
Not all people prefer to go outside the box. But this checkerboard tattoo all over the face and body proves that there are a lot of exceptions in the world.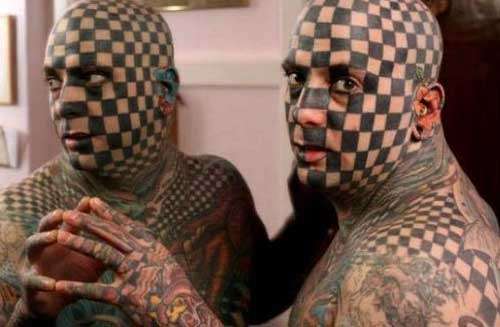 However, the tattoo looks so unusual and unappealing, that it would be a shock to see this person walking toward you on the sidewalk.
3D Zip Tattoo
While zipper tattoos are commonly used to disguise scarring on the skin, it oftentimes only just draws attention to it, and often in a gross way.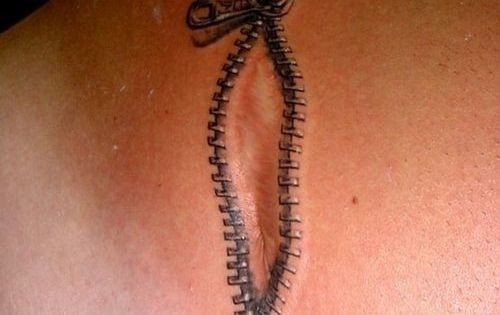 Unfortunately, most people don't desire to look at zipped-open flesh, simulated or not
Codes
While barcode tattoos have been around for decades, now we're in the era of QR code tattoos.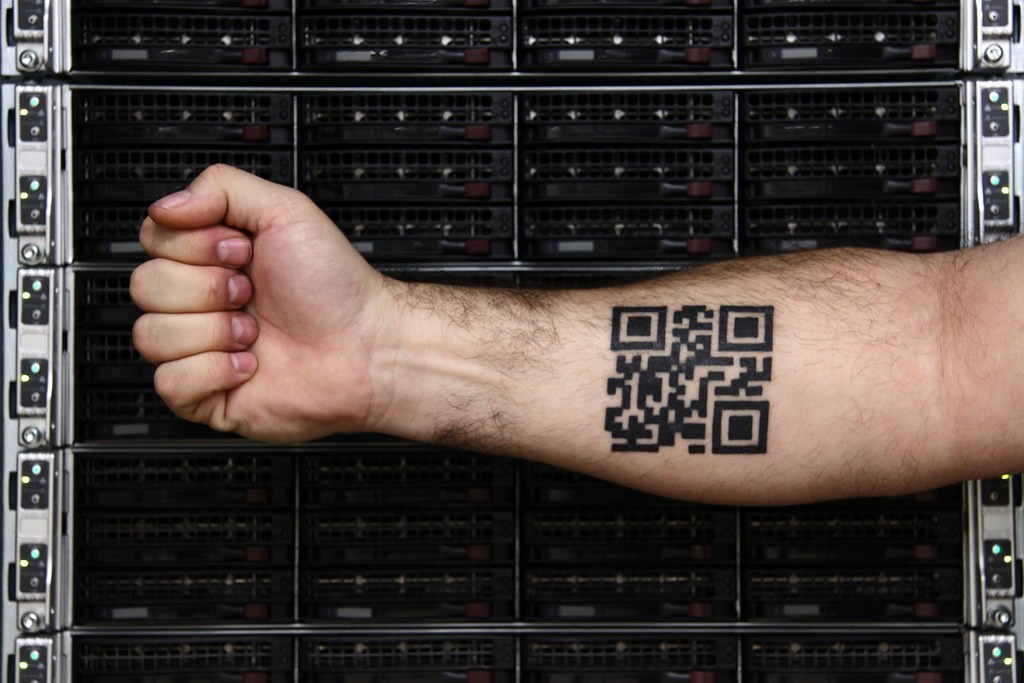 The bizarre thing about them though is when scanned, where does it take you? Scannable art could also be an ominous omen to the future.
Closing Words
This list just goes to show that there are no bounds to people's creativity when it comes to getting a tattoo.