Not all toys are the fuzzy cute ones we're accustomed to, there are a lot of toys in the market that can cause twice the trauma to your child's mind. Not all toys are meant to be aesthetically pleasing, some are created to "break the stereotypes" of cuteness.
Some are horrific, devastating, and even too scary for adult eyes to tolerate. Here are such 27 scary toys that are really unbelievable. Let us find more about these traumatizing miniature creatures.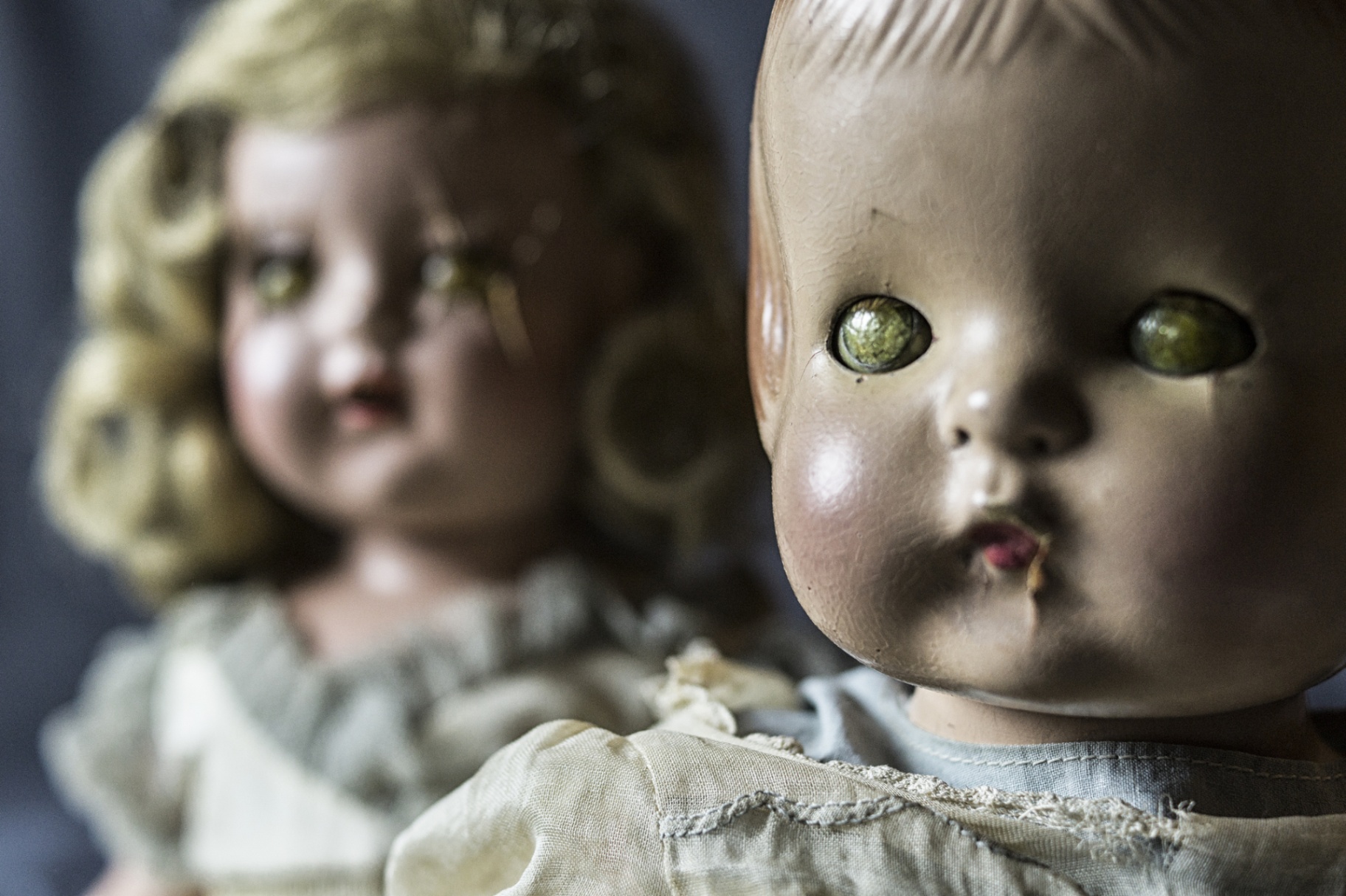 Man-Hunting the Haunt
Shawn Syender achieved the best when recreating the man-hunting Alien toys that continue to haunt you despite losing to Arnold Schwarzenegger at the end of Predator.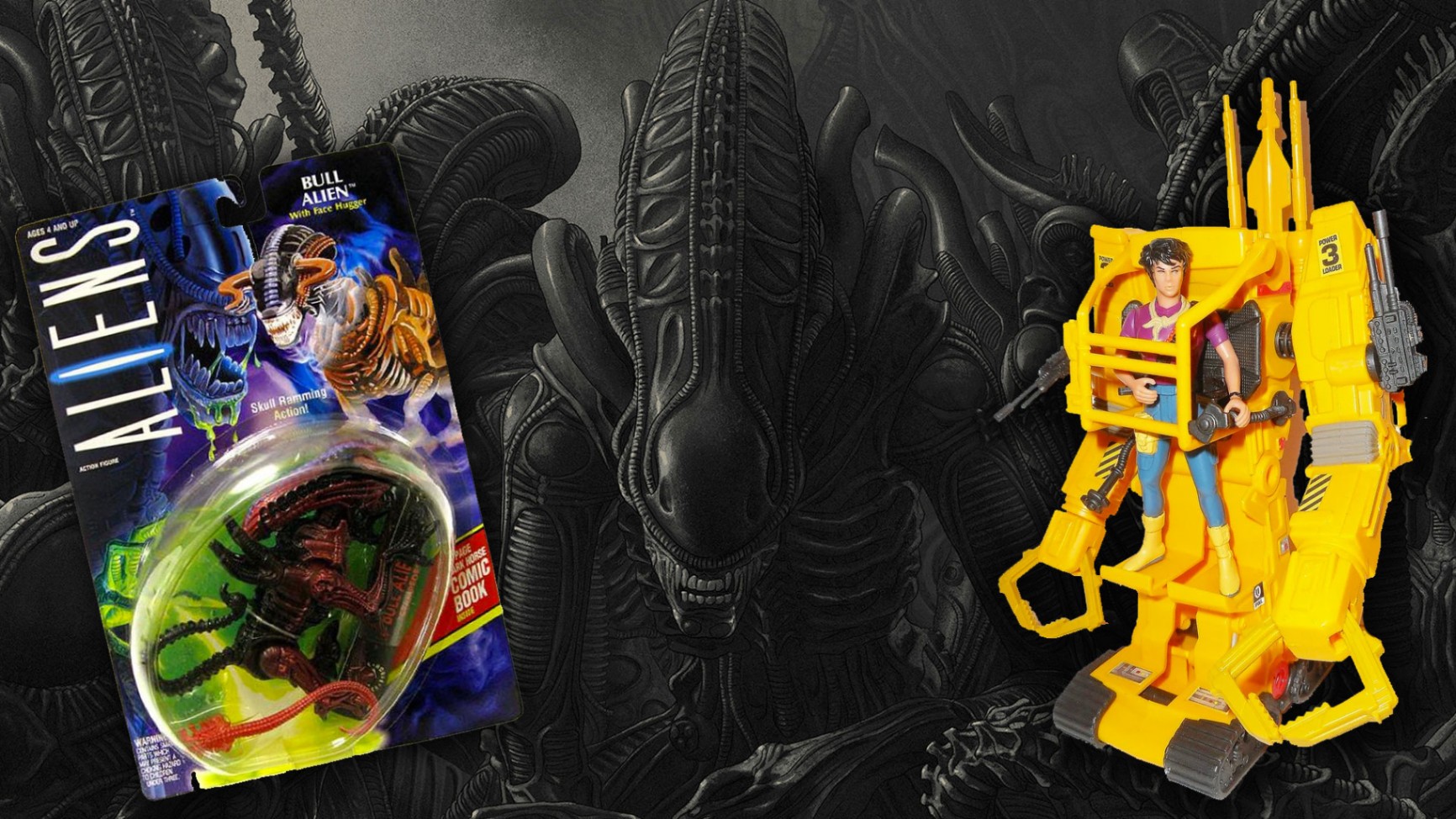 The facial features, pointed fangs, and scary expressions are just its replica solidified in brick form.
Attracting the Sci-fi savants, this armored predator keeps itself in demand amongst the many LEGO pop-cultural creations.
The Frown-Clowns
Ultimate Well House Pennywise by NECA is not a clown that leaves you with giggles.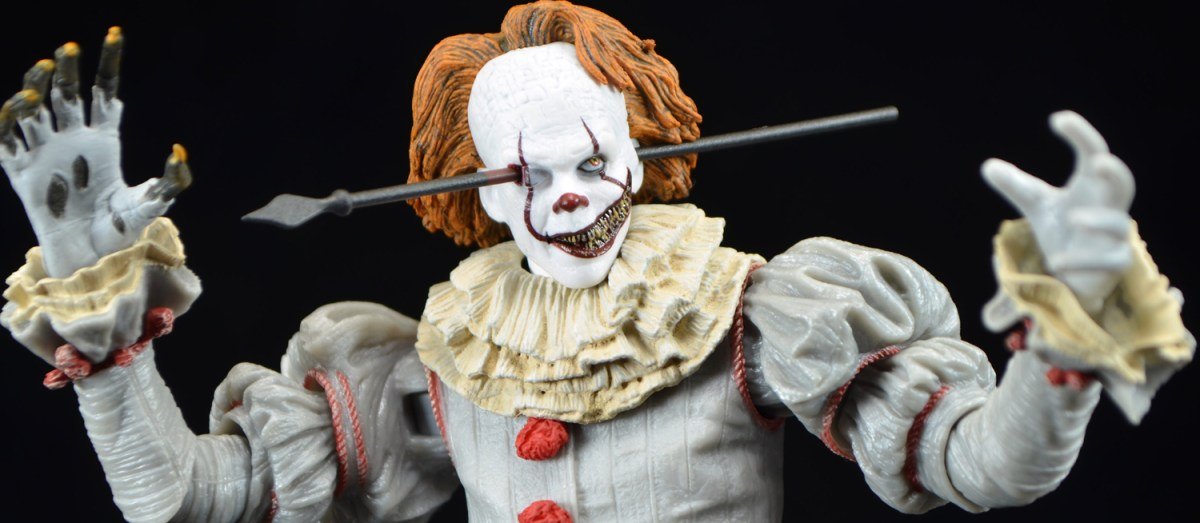 This frown-clown has the most devious smile, monstrous beast head, and has after-effects of a furious clown nightmare coming to life.
Indeed, it is not a toy for your tiny tot. It comes with a string of interchangeable parts like a creepy head and an overall hugger-mugger scary look.
Dolls with Nightmares
These sets of dolls are not the ones to contribute to your Barbie collection. I would describe these scary playthings as "Anything but Normal".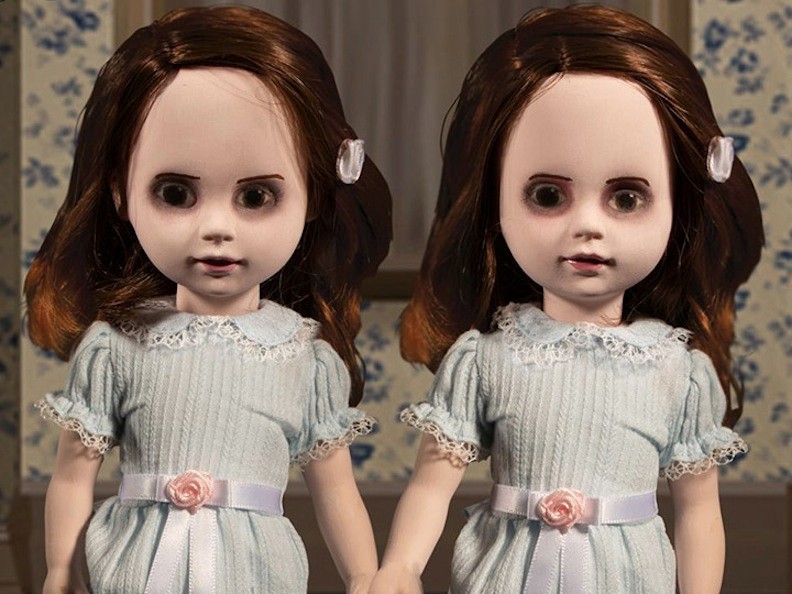 The quality might be good but these super creepy dolls won't be finding their way into many childhood bedrooms.
Freaky Disfigured Dolls
While these Freaky Disfigured Dolls might be the apt gift for Halloween, they are definitely not fit to keep in your house. The empty eye sockets and then hand-presented eyeball serve as powerful nightmare fuel.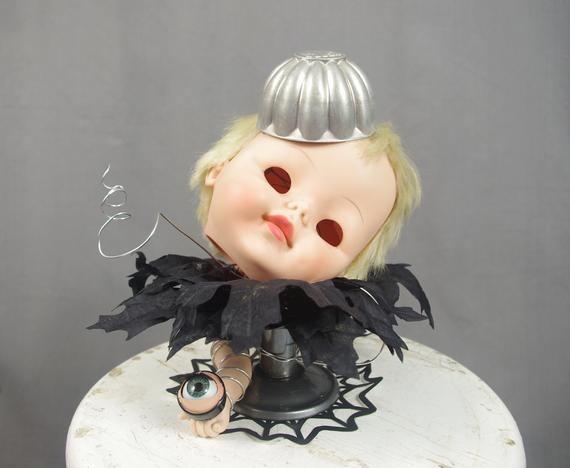 The empty gaze and the paralyzed expression hold the power enough to make night terrors come true.
Harrowing Porcelain Dolls
Mostly customized with ceramic texture, porcelain dolls are weirdly harrowing. The figurines give off afflicting ghost vibes with even just a glance. In fact, you are reminded of them even after taking your eyes off them.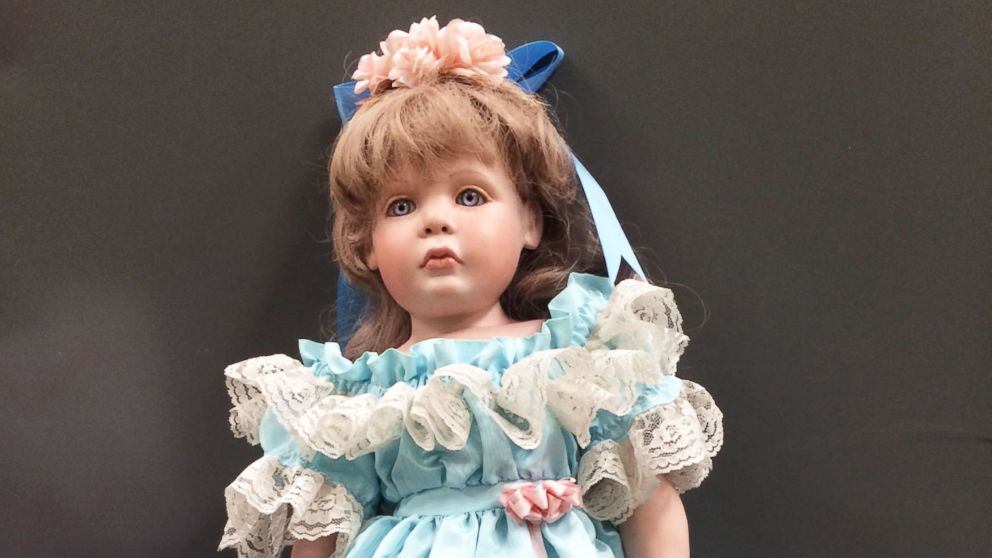 Several designers superficially craft these porcelain dolls by order. They are quite in for scary gifting trends.
Undead Plushies
I am pretty certain these plushies will add to your cuddle struggle, with their popped eye and bloody brains.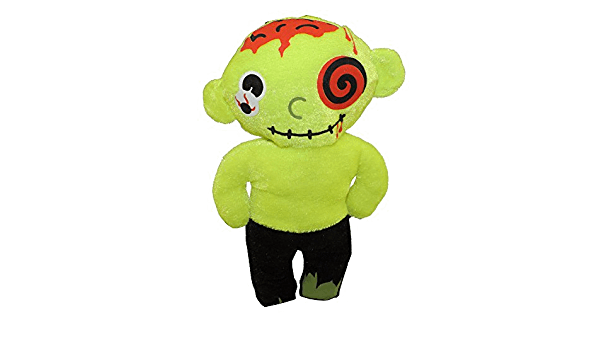 These plushies are both gruesome and creepy at the same time.
Spine-Chilling Zombie Dolls
If I was to give a brief disclaimer about these spine-chilling zombie dolls, I'd put it as "strictly prohibited for children".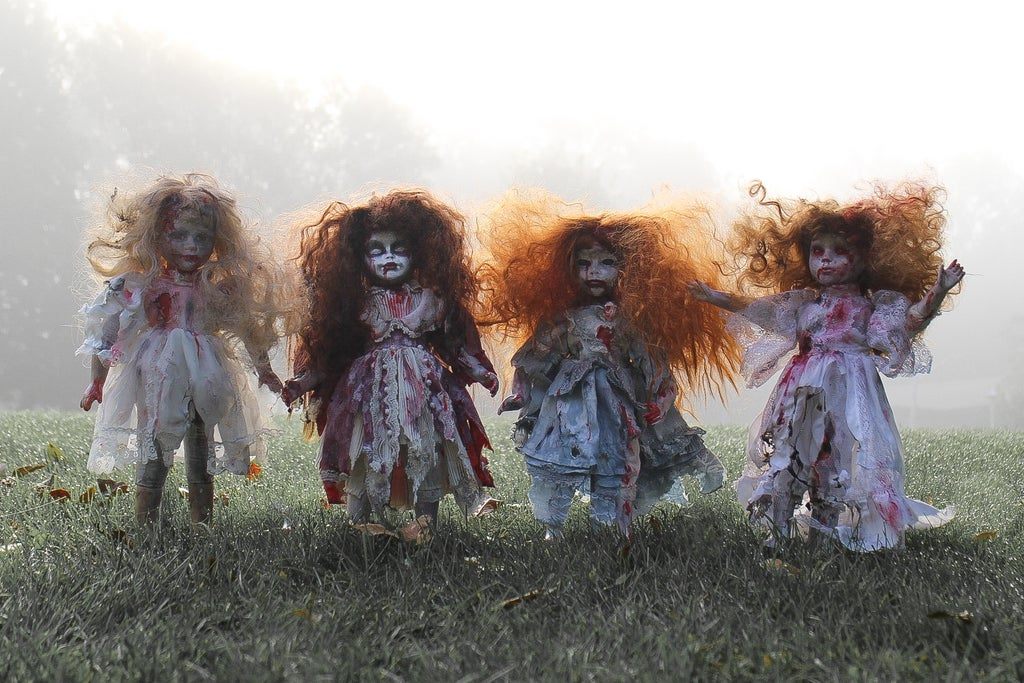 They can be dismantled into parts easily, heads coming out and hands being ripped off in seconds. Not a very soothing doll for a young child.
Stretchy Microbe-Inspired Toys
Inspired from microscopic pathogens like E.Coli, they are slimy textured play buddies. Coming in a gross green color, the lumpy appearance will leave anyone feeling "Ewww!"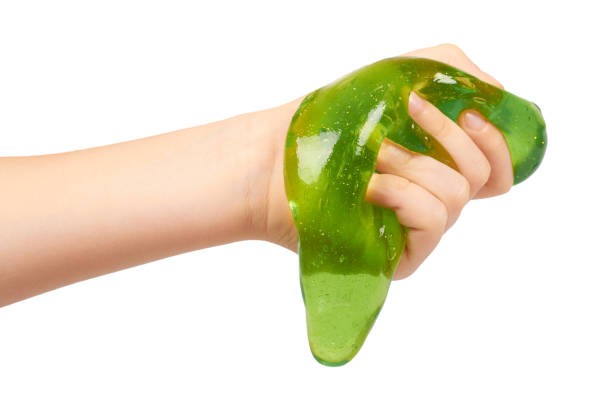 These spooky contagious germ toys create disgust in the hands.
Vampire Teddy Bears
With shows like The Vampire Diaries and movies like Twilight, vampires became quite trendy and prompted a ton of vampire merchandise.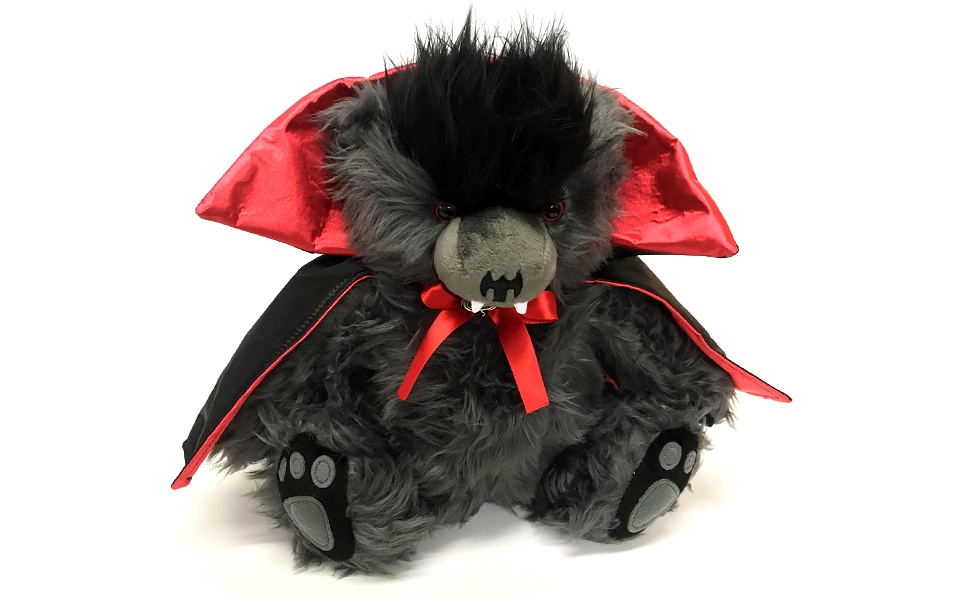 And while this vampire teddy bear does seem cute, its fangs will surely let you know that it means business. These even come with a scary warning on the page, with a disclaimer reading "These are not meant for children".
Living Dead Soldiers
The Walking Dead Army Men are in the market to terrify and rule the horror show, turning G.I. Joes into O.M.G. No.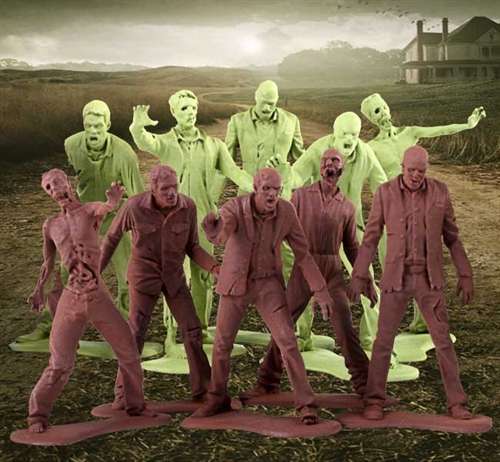 From their collection, you get one miniature that is shirtless displaying a torn open stomach, horrifying adults and children alike.
Little Miss Darkness
Hasbro's Little Miss No Name Dolls were designed to gain affection and urge people to purchase them.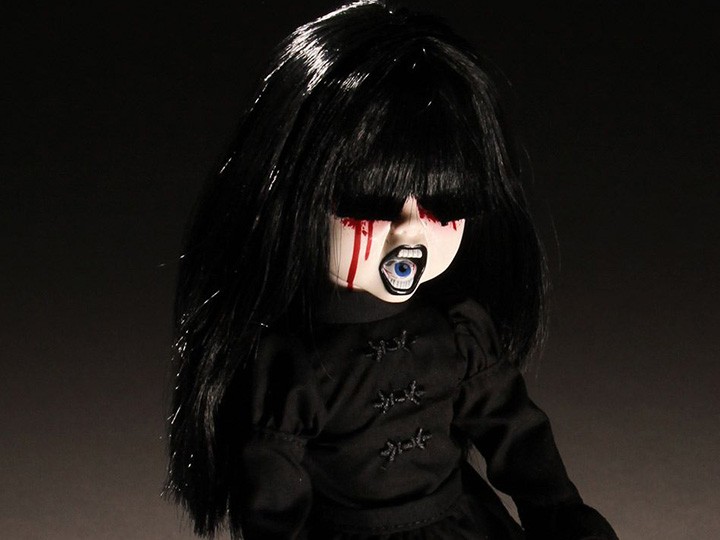 This creepy doll, Little Miss Darkness may look a bit cute in a tiny-horror kinda way, but it is definitely not kid-cuddle-friendly.
Creepy Crawly Remote-Controlled Insects
The Infrared RC USB Centipede is the king of creepy-crawly insects. The remote control lets the bug run around your floor.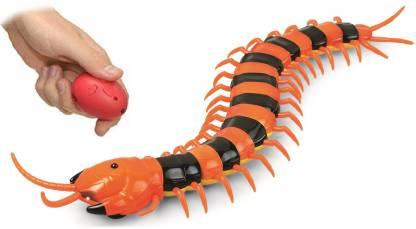 This robotic toy works as far as 19 feet away causing moms everywhere a ton of distress.
Ghoulish LEGO Monsters
These spooky LEGO characters are such to haunt any LEGO dwelling your little one may construct.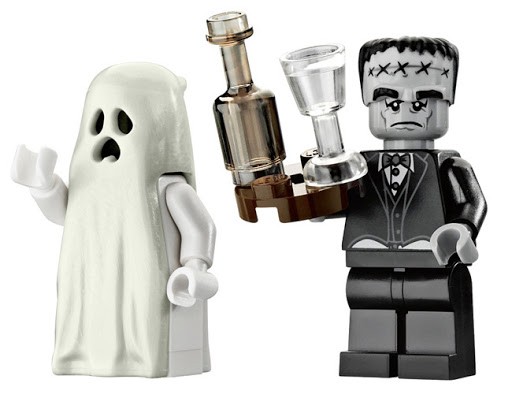 While not child-friendly, these pieces may actually bring a creepy thrill to adult lovers of LEGO.
Zombie Puzzle Toys
Sitting down to a relaxing puzzle can be a good way to destress. However, putting together a gruesome sight of zombies and monsters doesn't quite have the same effect.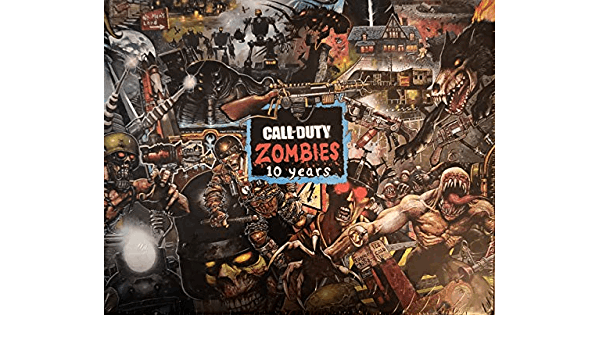 Thankfully, after completing it, you can crush it back into pieces and put it back in its box.
Demonic Deal Dolls
Andrew Bell's crazy-crafty sinister creativity turns stomach-churning this time with this scary collection of Demonic Deal Dolls.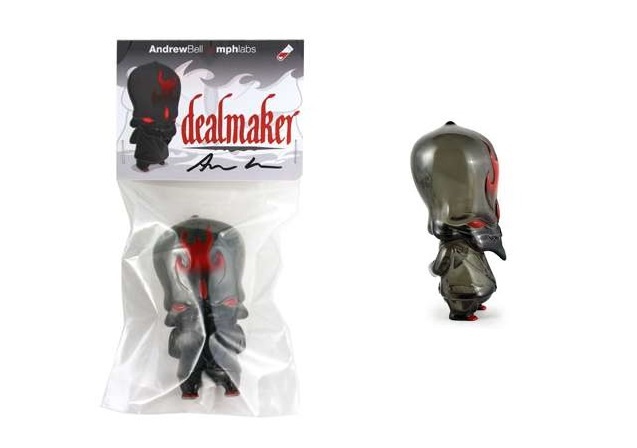 It comes with red decals and a smoky look that carries an undeniably scary vibe. It's more than creepy as its suit is transparent and made out of vinyl.
Nightmares With Cuddler Zombies
Cuddler zombies consisting of mangled children come together to induce nightmares.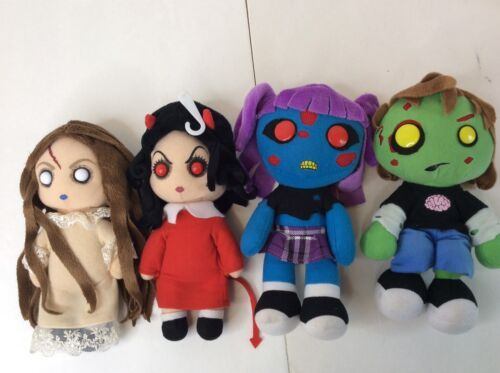 Their pupil-less eyes are enough to make you feel too squeamish to even pick it up.
Sun-Harnessing Skeletal Dolls
The Jack Skellington Funko Pop is designed perfectly, with its scrawny skeletal body and enormous skull, and vacant eye sockets.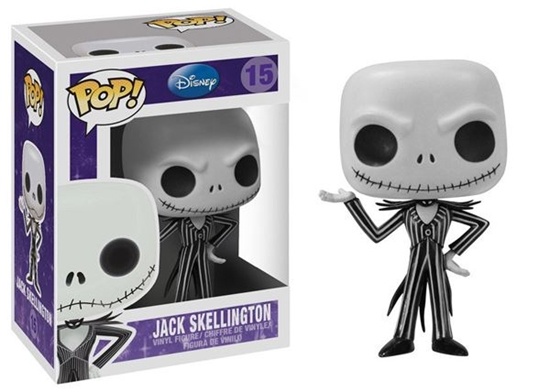 The figurine can add some spooky decor to your home or office.
Sibley's Sinister Twist
A Munny is a toy with a customizable surface. This version, created by Adam Sibley, is a very macabre version of a Munny, dubbed 'Evil Munny'.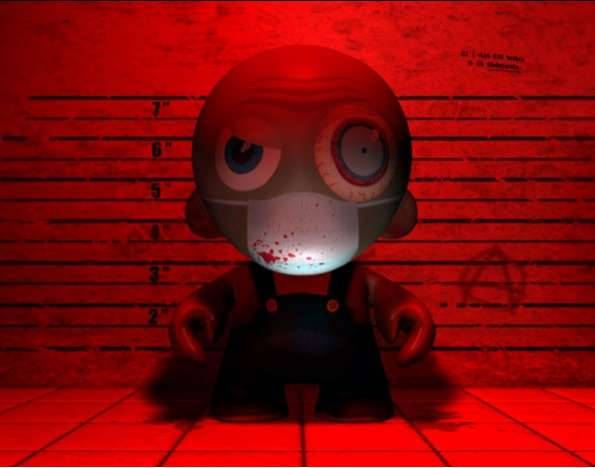 With a lot of blood splatter and his incriminating bloody hands, this doesn't seem like a toy you'd want around a kid, or even yourself.
Symptom Toys
Unrealistic and unidentified scary toys are your OCD cures, prescribed with their meds and warning labels on their side. The little devils are 6.5 inches tall and will help you bring your illness symptoms to life.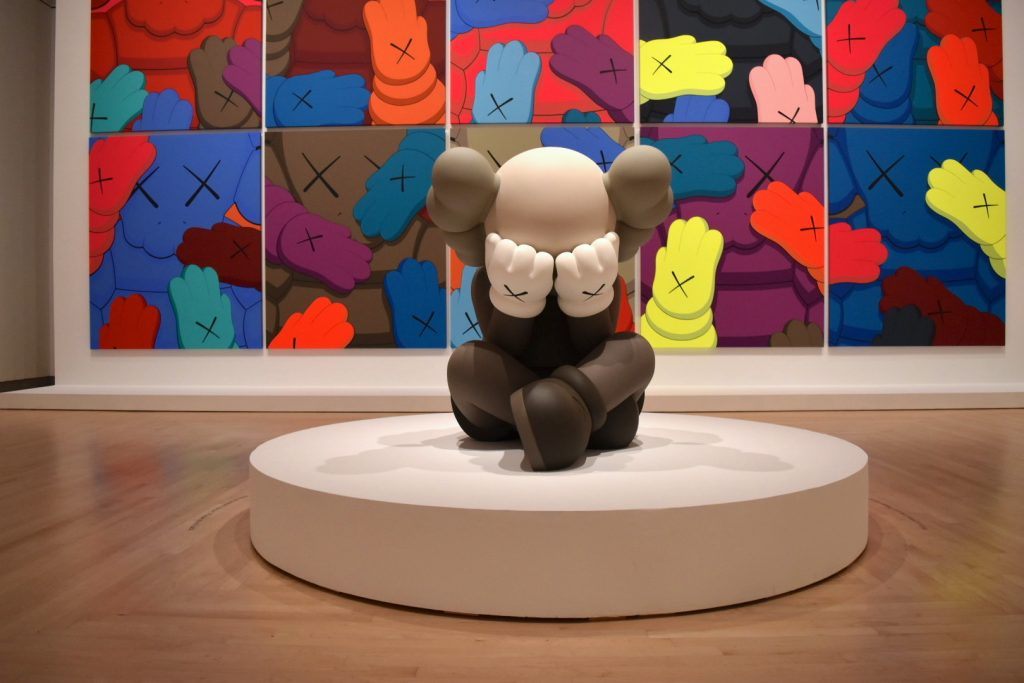 While this can be comforting for those who suffer these symptoms, it can also be a scary reminder of daily unpleasantness.
X-Rayed Fast Food Clowns
While we all love Ronald McDonald, seeing an obese character of him, as though he's in an x-ray, is a bizarre take on the friendly mascot.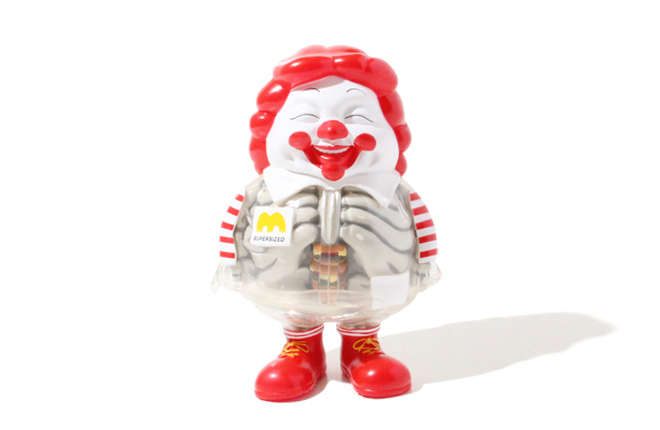 And his cheery smile makes the toy even more creepy.
Weird Cinematic Dolls
Though maybe not available for sale as a toy, these doll puppets used in popular films are super creepy, and their faces show it all.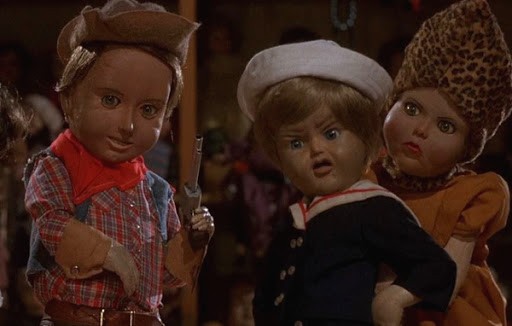 I hope for everyone's sake that these dolls are not available for purchase.
Zombie Unicorns
Unicorns are kiddos' favorite soft toys, but the zombie unicorns will be the most frightening ones especially for little princesses out there.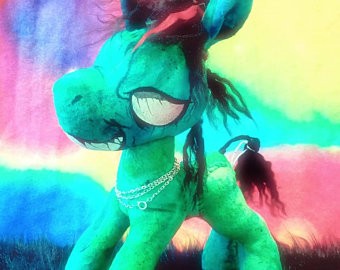 If you want to terrorize your child, be sure to surprise them with this zombie unicorn.
Couture Clad Dolls
Super chic, but super creepy, Andrew Yang's Couture Clad Dolls are dressed to the spooky nines.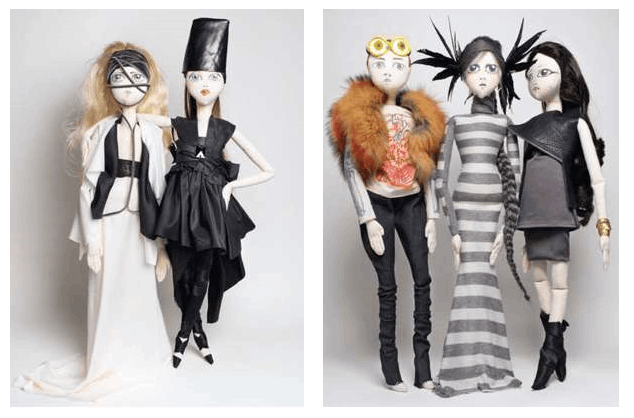 Though they may seem like Barbie at first glance, they are truly otherworldly and are far too creepy to move into Barbie's dream home.
Chupacabra Stuffed Toys
The Chupacabra is a legendary cryptid originally related to Puerto Rico and Mexico. Popularly known as Latino Bigfoot, it became one of the deadliest and mysterious blood-sucking creatures.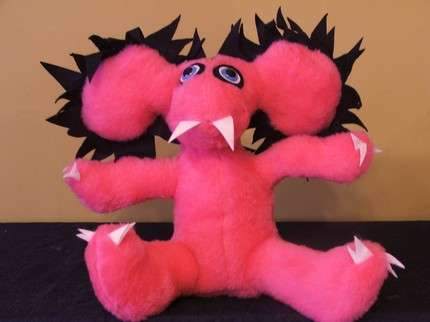 Chupacabra plushies have attempted to cuteify the monster's reputation, though its fangs and claws don't do much to quell the fear.
Grotesque Bestial Chests
This hairy book cover looks like something straight out of Harry Potter, a well-known franchise for its spooky or creepy characters and props.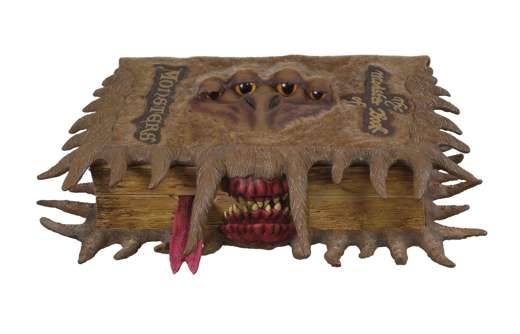 With four petrifying eyes, edgy fangs, and furry talons, it has no chance of making the New York Times best-sellers list.
McFarlane Debuts Toy (Multiverse Dark Night Series)
The McFarlane Multiverse Dark Night Debut toys have seriously fearsome energy and aren't your average superhero toys.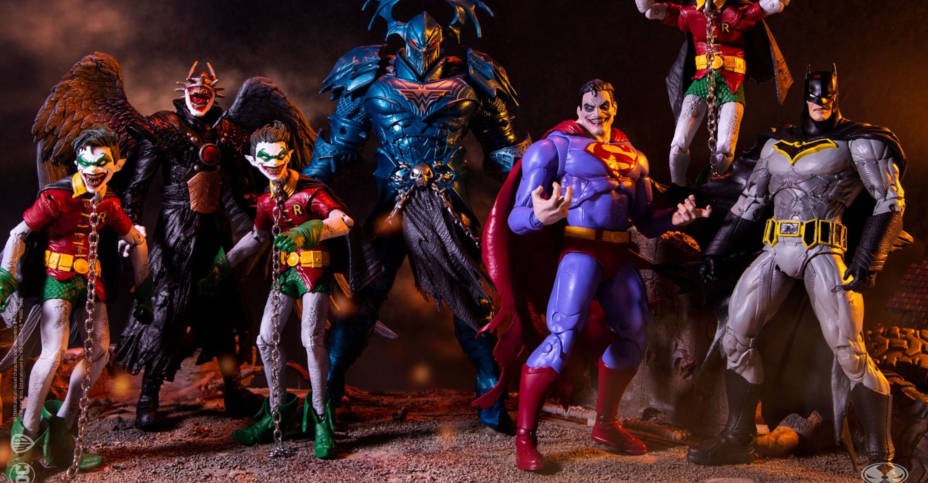 Superman and Robin are especially scary as those characters are good guys! They certainly don't look it here.
Two-Headed Teddy Bears
Finally, the two-headed teddy bear is cute at first glance, but then you realize it has two heads.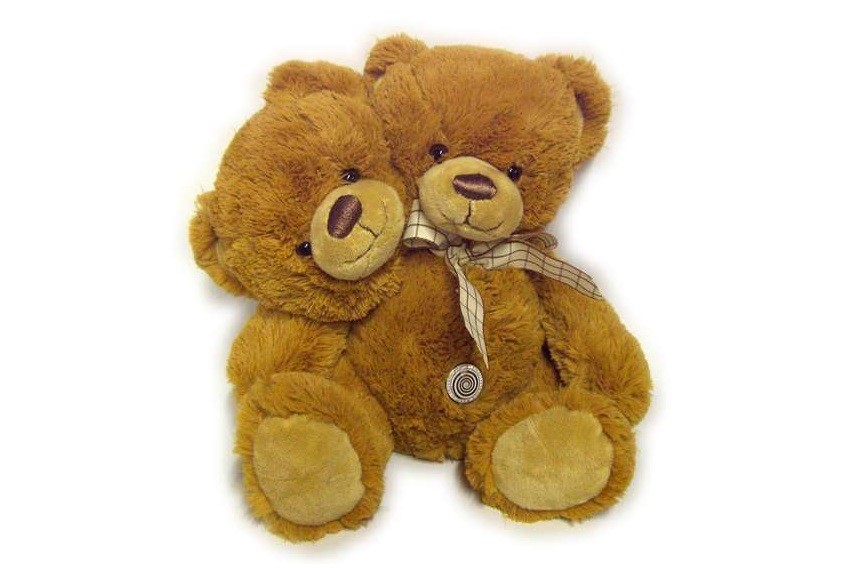 This teddy will inspire many more questions than comforts.
Bottom Line
Though they may seem like a kid's toy at first, upon (a reluctant) closer inspection, these toys are way too terrifying to be anywhere near a child, or even some adults!
IT's curious to wonder who would buy such toys and why anyone would want these tiny terrors in their home!