After the great chapter 275, we are in for an extra surprise with Nanatsu no Taizai Manga Chapter 276. Spoilers/Leaks have started to flow for the upcoming chapter on Reddit, as well as Vostory and they look pretty exciting.
Nanatsu No Taizai Manga Chapter 275 Summary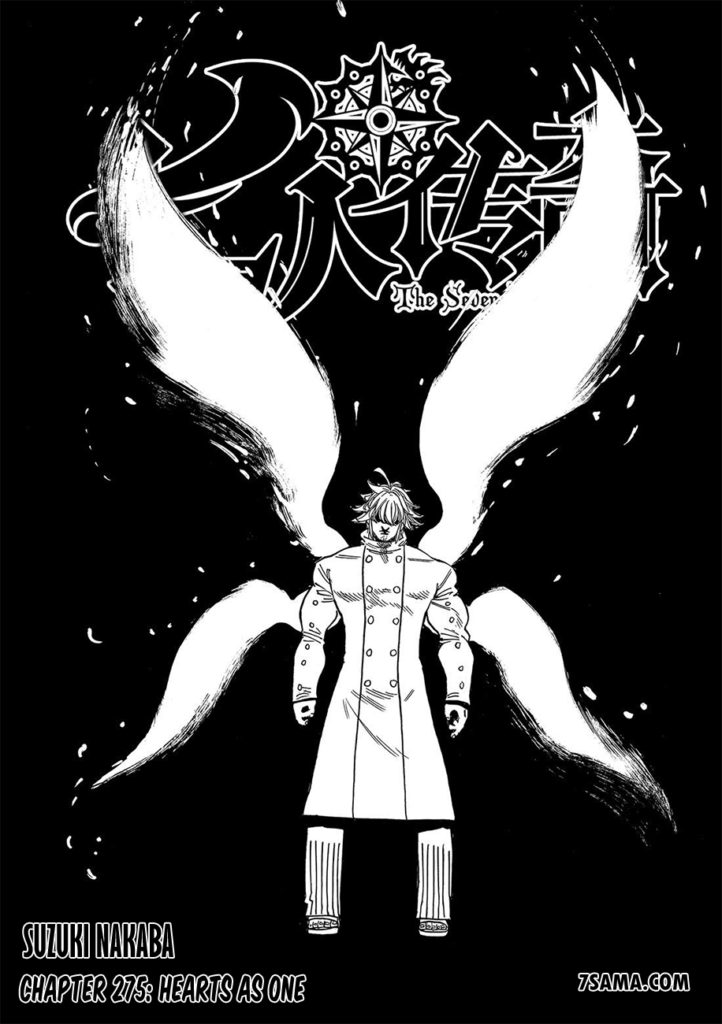 The chapter begins with Gowther accepting his responsibility behind everything appeared to Mael. Mael speeds towards him & hits with knees to the wall to make him dislike his brother. He strangles his neck and vows to make him settle for taking his grace.
Mael totally overcomes Gowther and asks him the purpose after his doing. Gowther describes him about his creator's effort to end the Holy War which caused him Estarossa from Mael. When Mael attempts to eliminate Gowther after perceiving that he is simply a doll, King protects Gowther from Mael. King hits him with his sacred treasure, though Mael holds it with his palm.
Derieri astounded after witnessing the fight & talk between them. Sariel says Tarmiel to battle against Mael. The chapter concludes with Sariel, Tarmiel, King & Gowther confronting Mael with the half power of goddess & half of Demon.
Nanatsu No Taizai Manga Chapter 276 Leaks
Ultimately, Mael starts to reveal his real power even without his grace because of Half demon power. He is presently facing two of the four archangels & two of Seven deadly sins. I believe four of them will not be able to beat him in the following chapter as he is the most powerful angel even without his grace & also packed with the strength of darkness which attempting to make his soul to make destruction.
Escanors appears to be simply one who can manage him although he is currently in Camelot nation and preparing for the Holy War with Merlin and the others.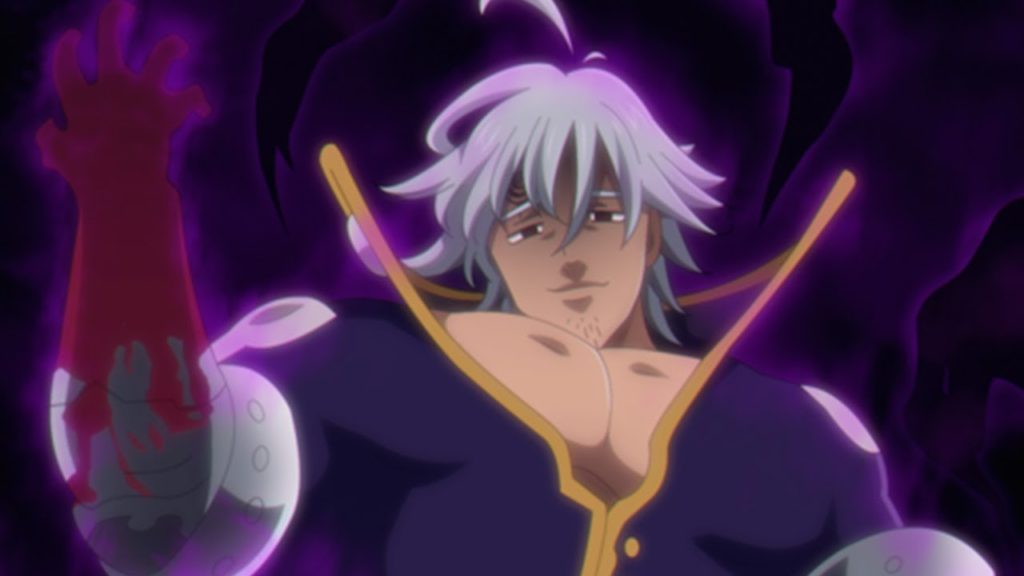 I guess in the next chapter, Mael will attempt to destroy Gowther. It will eventually take us to the Purgatory where Meliodas & Ban are yet fighting against Demon King. Other than Escanor, Meliodas is simply one who can manage Mael so in the coming chapter he will drive his way out of Purgatory & defend everyone from Mael.
If he doesn't get early then only hope is Mael himself that he will alter his perception by seeing Elizabeth caught in the circle of darkness.
Also Read.