Board games have entertained millions of people of all ages for thousands of years, with many standing the test of time. Board games, in general, are experiencing something of a renaissance. They were falling out of popularity due to the rise of movies and video games but now they are coming back with a vengeance.
Here is our list of the 32 best board games you can get, from family games to strategy and trivia.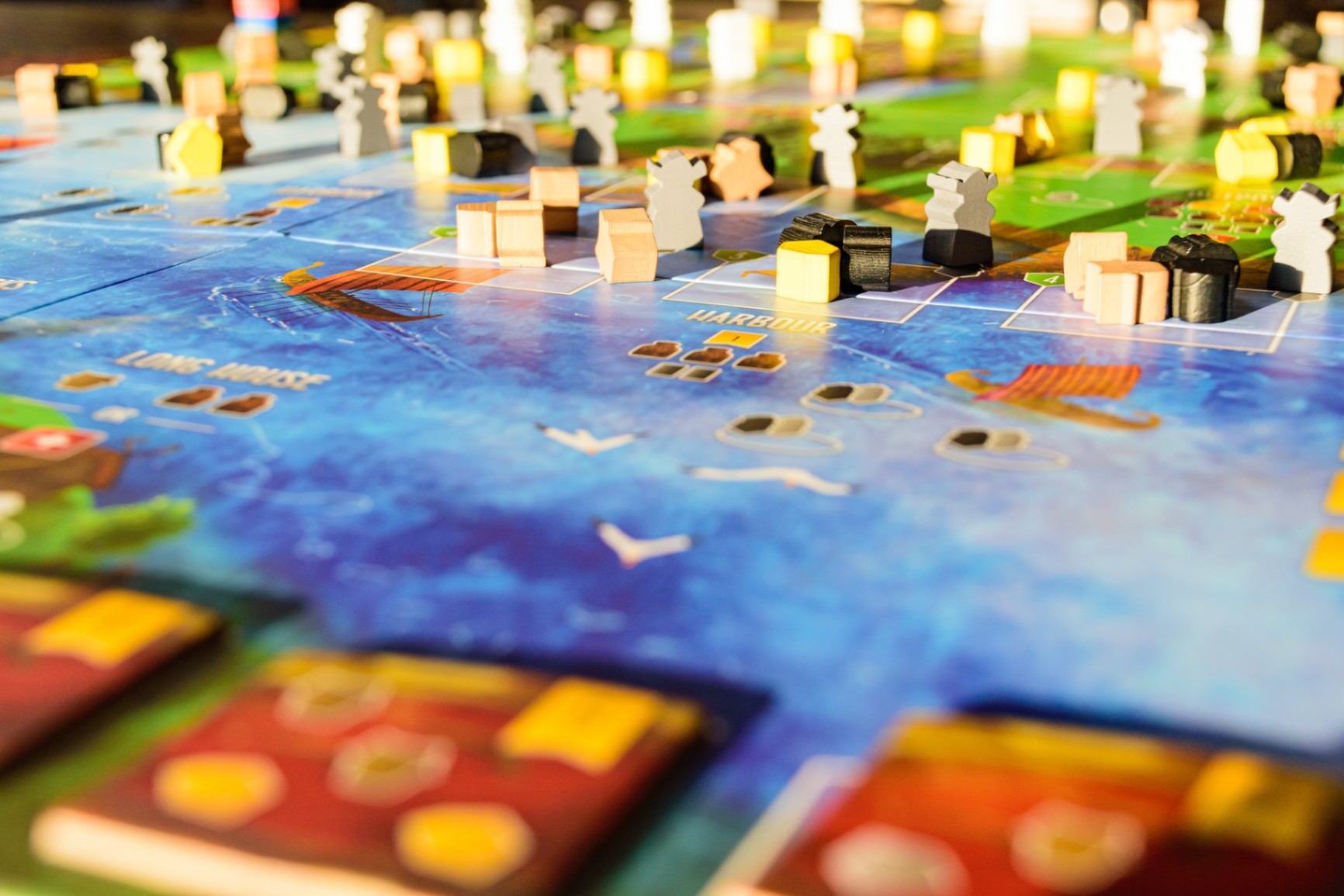 Chess
No matter how much things change, the game of chess will never not be a staple of our global society.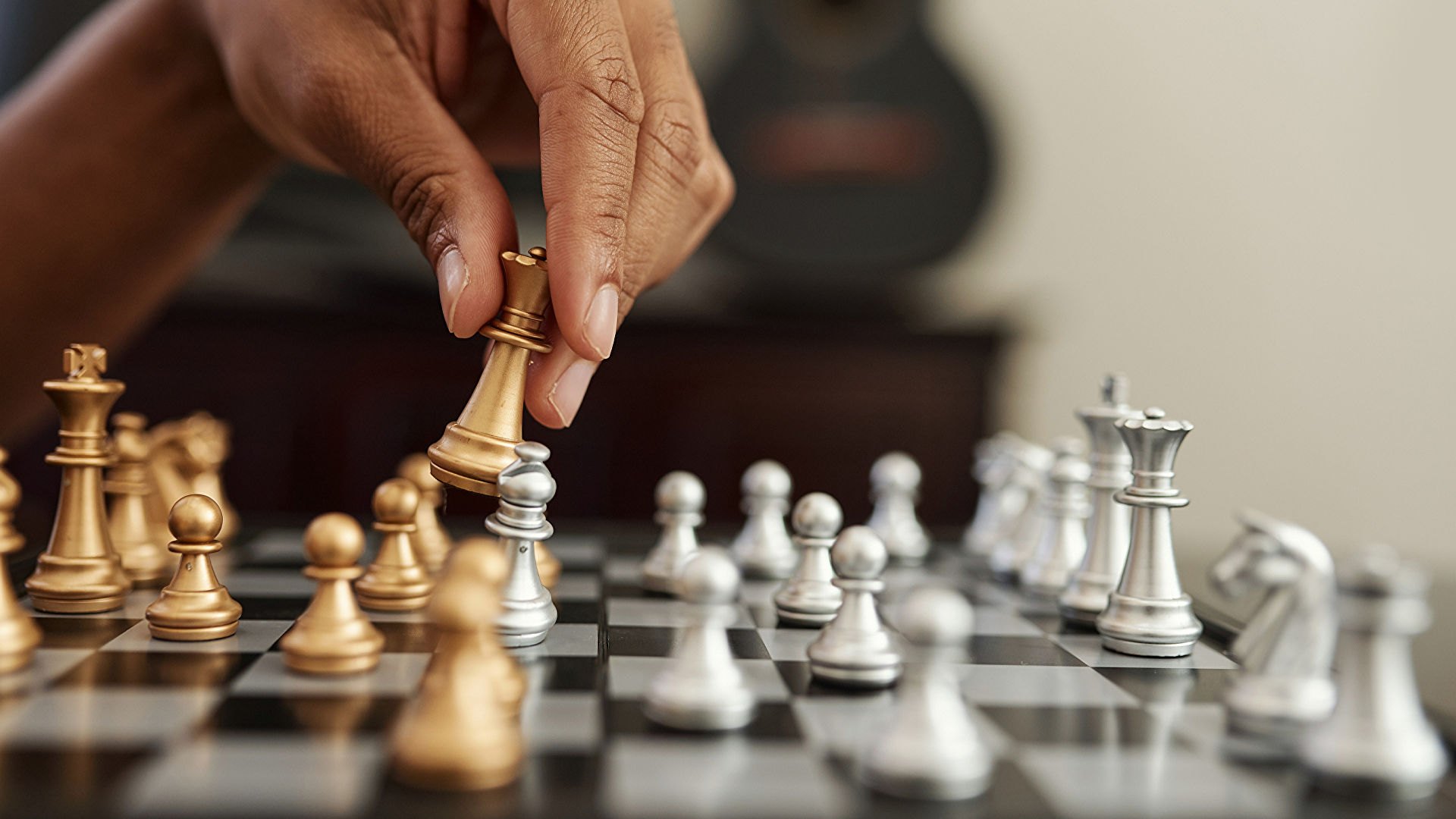 The objective of this 1500-year-old game is to capture the opponent's king using a variety of different pieces, each with its own role and function, on a 64-square board.
Chess is a game of patience, planning, and strategy, delighting and testing you all the way. It is for this reason that chess remains as popular and revered as it is.
Shogi
On the topic of chess, its younger sibling from Japan is said to be one of the most complex games there is.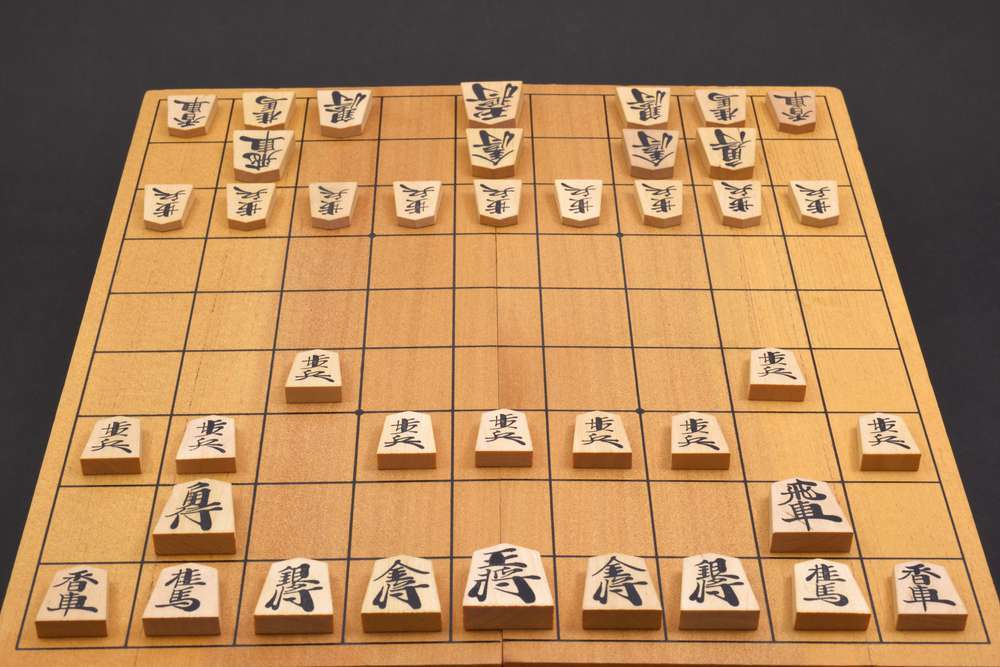 Shogi is played on an 81-square board where the goal is to checkmate the opponent's king; however, unlike regular chess, once you capture an opponent's piece, you are allowed to use it yourself!
It is this unique quality that earns Shogi its reputation, with the average game taking around 80 moves, close to double that of the average chess game.
Risk
Risk is the classic two to six player game of world domination that is perfect for diplomats and warmongers.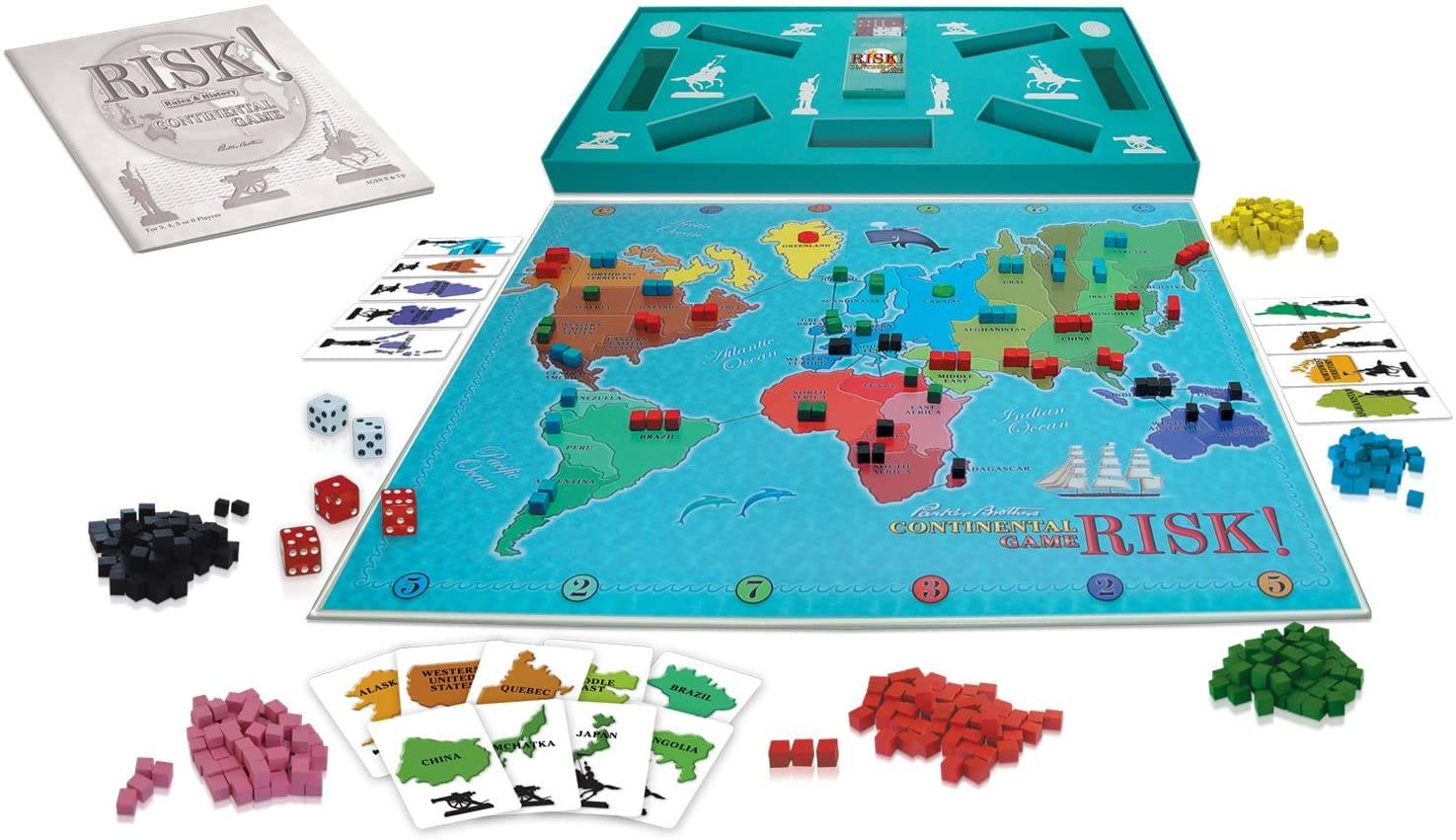 The objective of the game is to eliminate all other players and be the first to claim all 42 territories, forming tentative alliances and amassing troops to reach this goal.
Risk is a game of tactics in which you must play the role of both diplomatic negotiator and opportunist attacker. Remember that alliances are temporary, and war is inevitable.
Nine Men's Morris
Nine Men's Morris is a challenging and simple two-player game that can be traced back to the Roman Empire.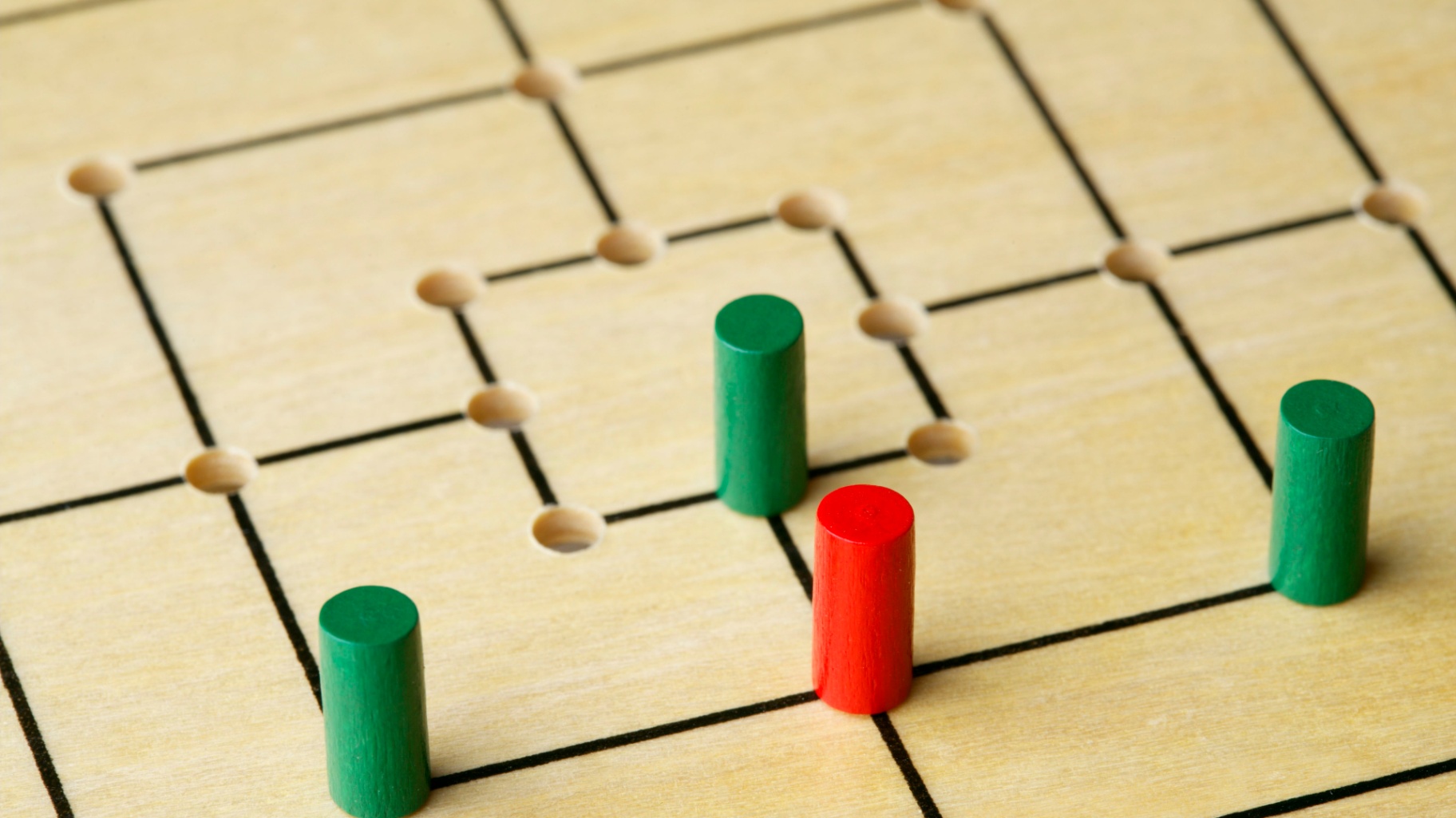 The game is played on a grid board of 24 intersections, with each player placing one piece on the board at a time, with the goal of forming a "mill".
A "mill" is a line of three of your own pieces and is used to remove your opponent's, winning the game by reducing their pieces to two or unable to move.
Battleship
A beloved childhood favorite, Battleship, is played between two players where the goal is to sink the opponent's whole fleet.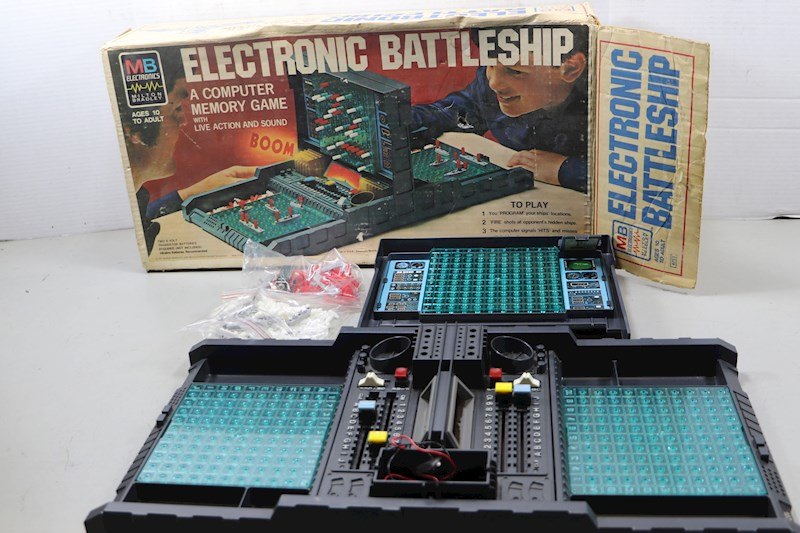 Both players secretly position their ships across a 10×10 lettered and numbered grid. Players then take turns announcing and firing at chosen grid points to hit the opponent's fleet.
The game is won once either side's fleet is sunk. Battleships is an enjoyable and casual game that offers the right amount of challenge, perfect for all ages.
Catan
Catan is a classic base and resource management game that sets up to six players against each other.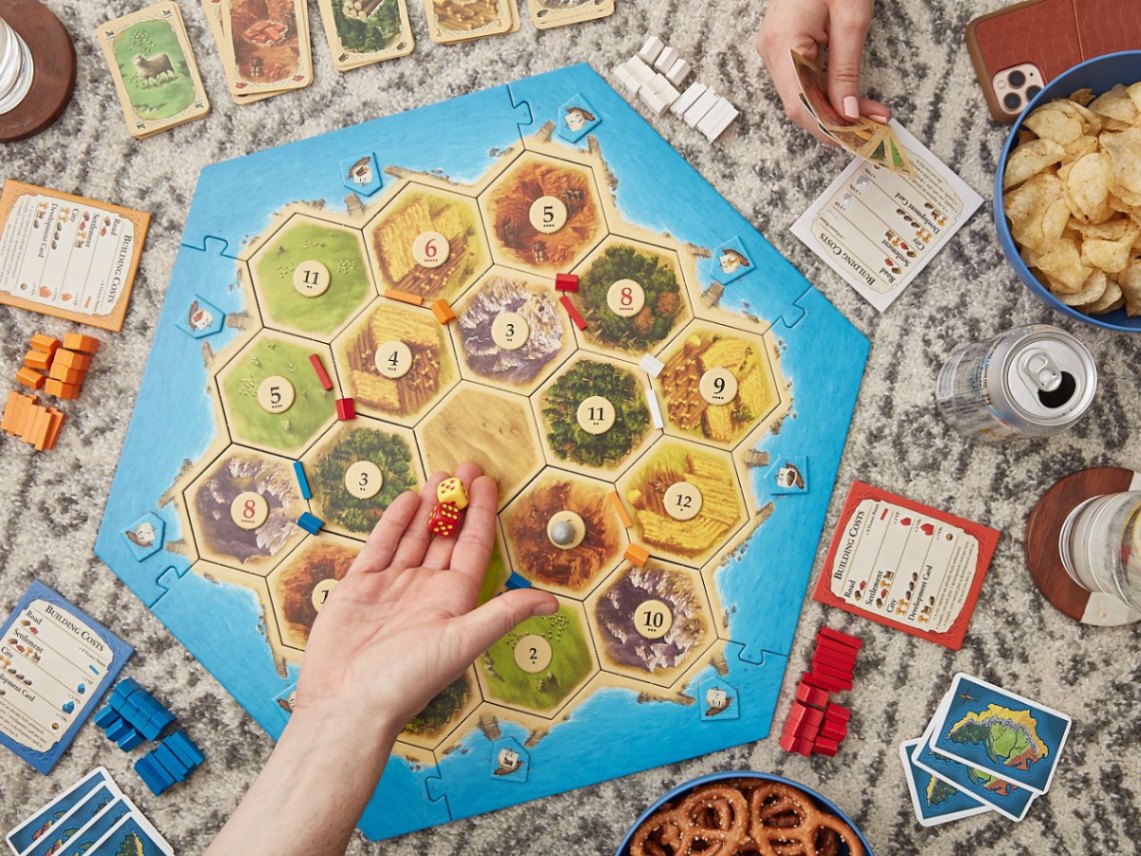 Each player begins as a settler, with your goal being to establish settlements and collect valuable resources across a 19 hexagonal tile board, earning victory points along the way.
Victory points are earned by accomplishing certain achievements, such as building settlements and cities, with the goal of being the first to reach 10 points to win the game.
Checkers
Checkers is both at times an overlooked and excitingly unpredictable game that is guaranteed to keep you entertained.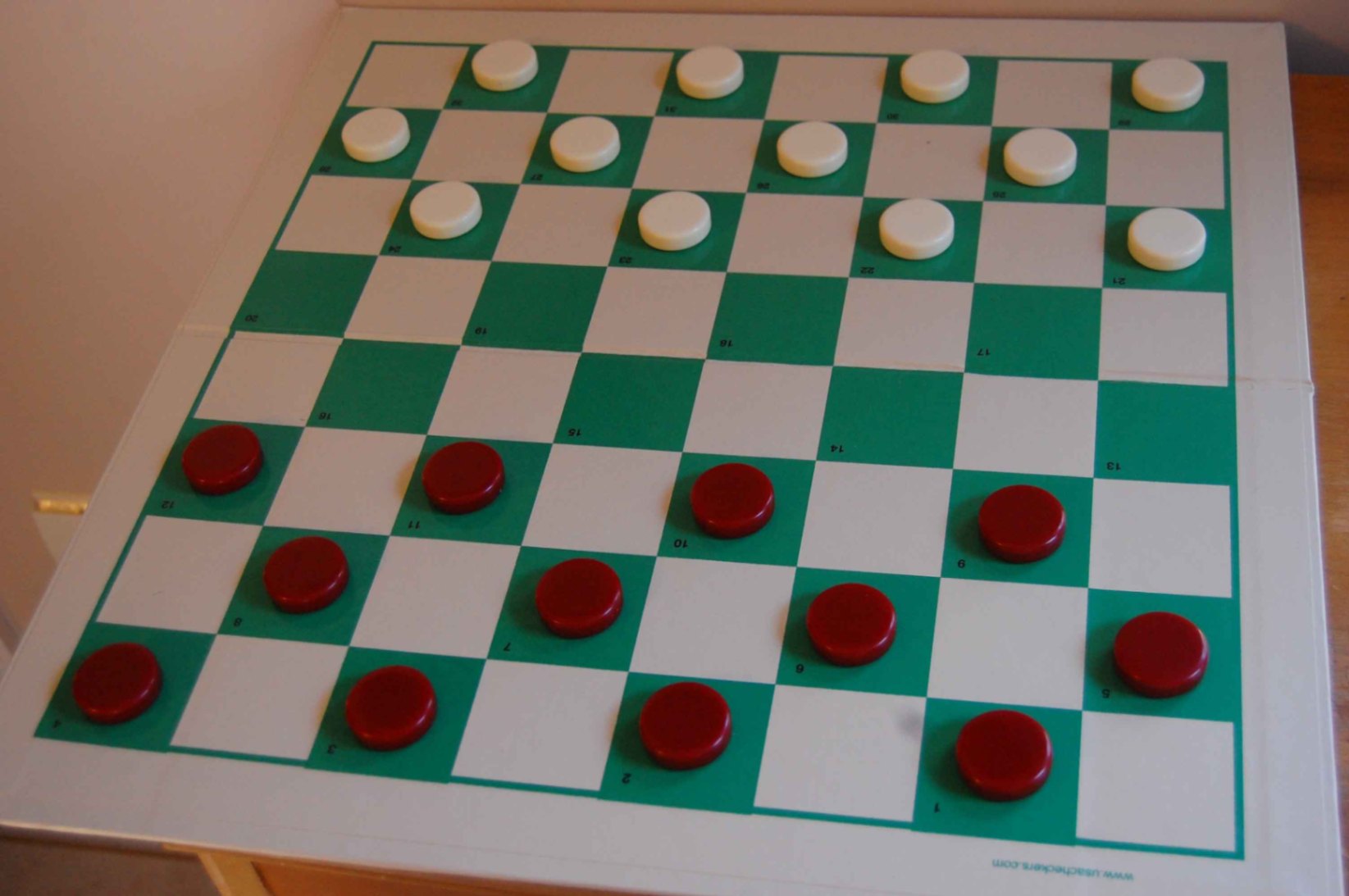 This game is a two-player game played on an 8×8 checkerboard with each player given 12 game chips; your goal is to capture all your opponents or make it that they cannot move.
Checkers is a faster-paced game that is simple to get the hang of after a few games, making it an ideal game for youngsters and adults.
Backgammon
Backgammon is possible one of the oldest surviving games there is, with archaeologists believing it to be 5,000 years old from Mesopotamia!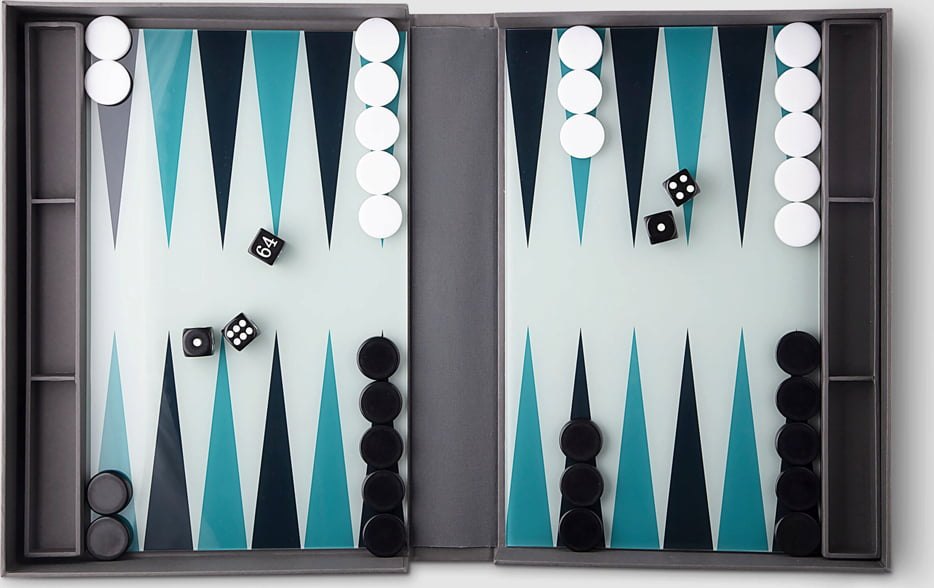 Both players are given 15 checker pieces which they need to move across a board of 24 alternating-colored triangles in order to remove their pieces, first to do so wins.
The number of moves a player is able to make is determined by rolling two six-sided dice, adding elements of luck and unpredictability to the game.
Rummikub
Another classic, Rummikub, is a two to four player numbered, tile-based game where the goal is to place all your tiles on the board to win.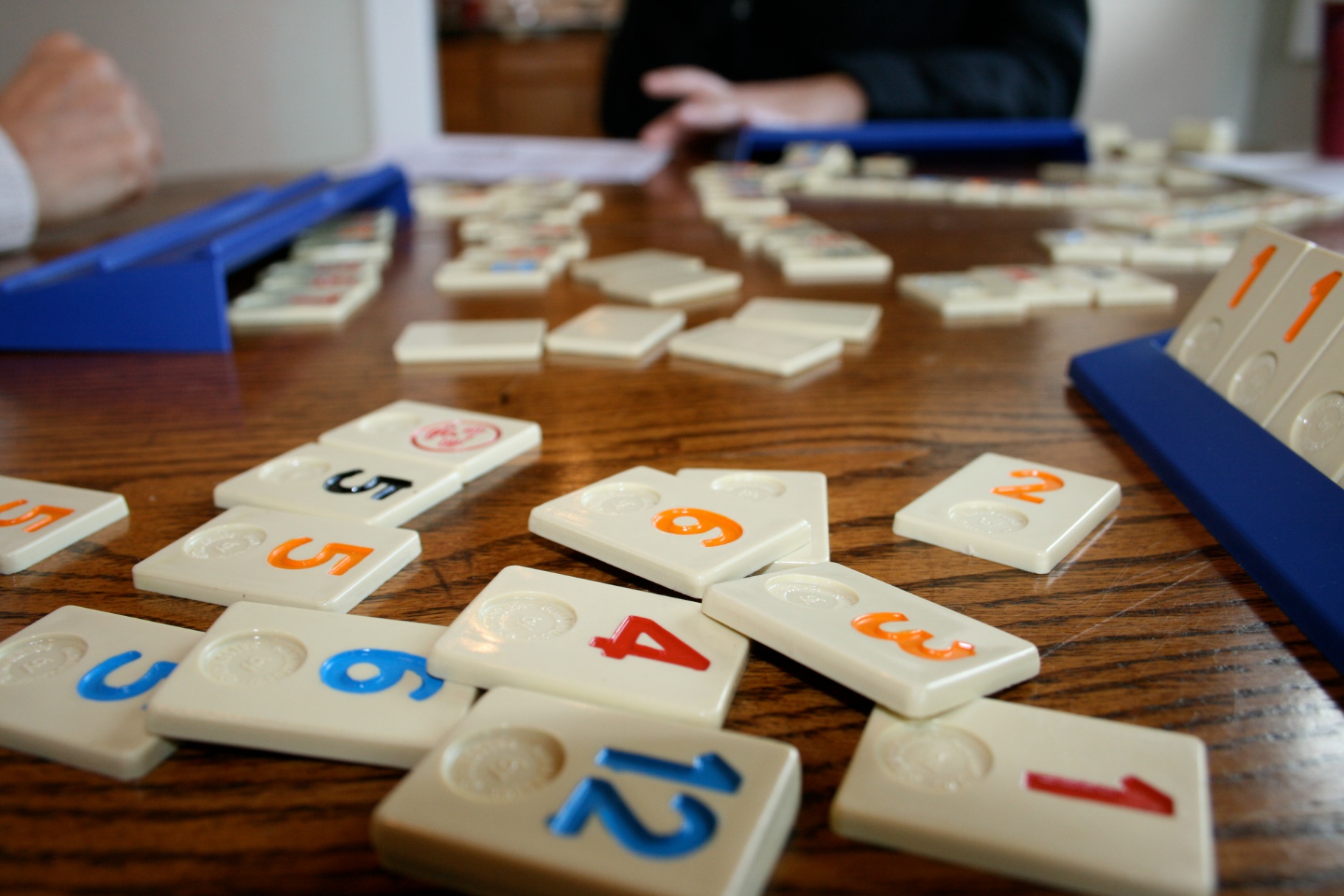 You place tiles on the board by forming "sets", which can either be at least three tiles of the same number and different colors or consecutive numbers of the same color.
The first player to place all their tiles on the board is the winner. Rummikub is the perfect weekend game to play with family or friends.
Mahjong
Mahjong is a relaxing puzzle-based tile game that originated in 19th century China and is sure to be a welcome addition.
The goal of the game is to clear the gameboard of all tiles; to remove them, you must match two identical tiles together, each must have one vertical side free.
While you can play by yourself, Mahjong is meant to be played with others, with the desired number being three to four players, making this the perfect game for when you have friends over.
Operation
See if your kids have what it to takes to become a doctor with the brilliant medical game, Operation.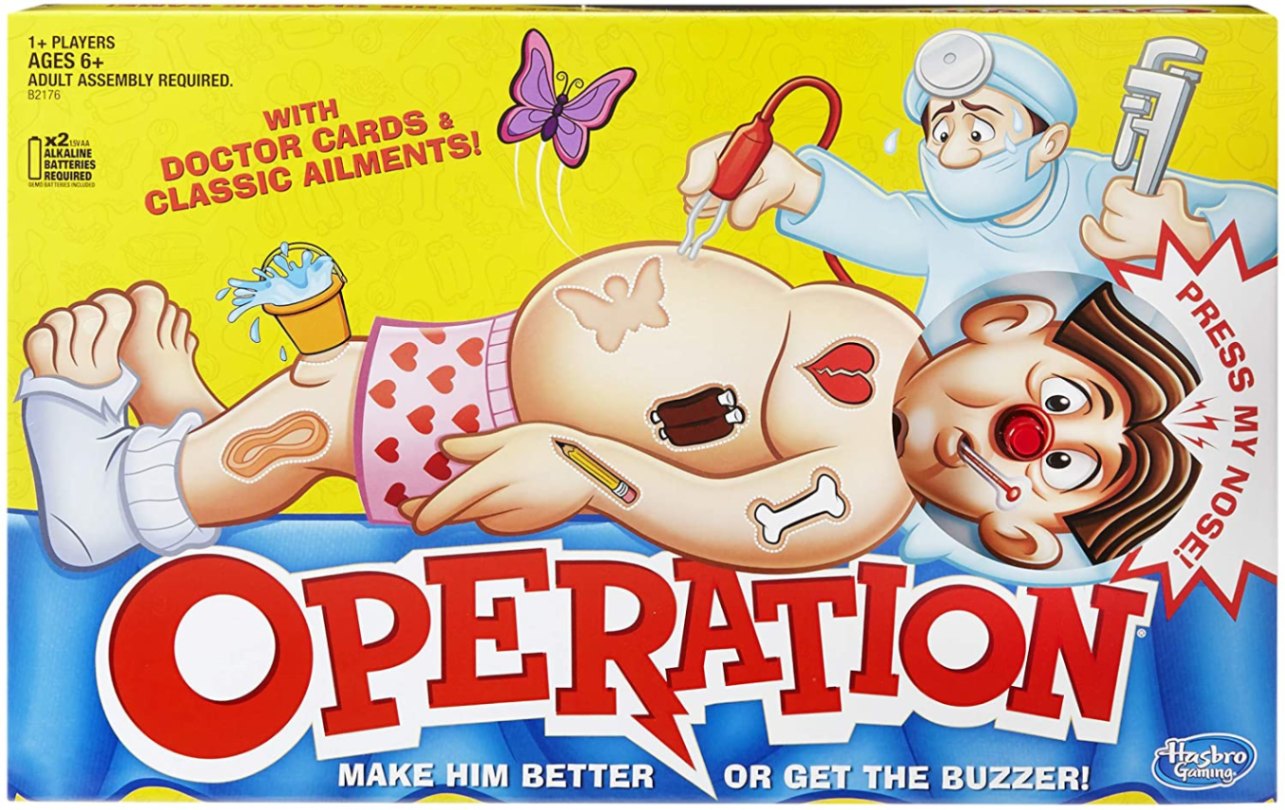 In Operation, you play as the doctor, with your goal being to treat the patient by removing the listed 13 aliments, using a tweezer to do so.
You need to be patient and calm if you want to save the patient; make one mistake or hit the sides, and a buzzer will go off, forcing you to skip.
Hungry Hungry Hippos
Hungry Hungry Hippos was probably a staple of everyone's childhood, so why not make it a staple of your child's?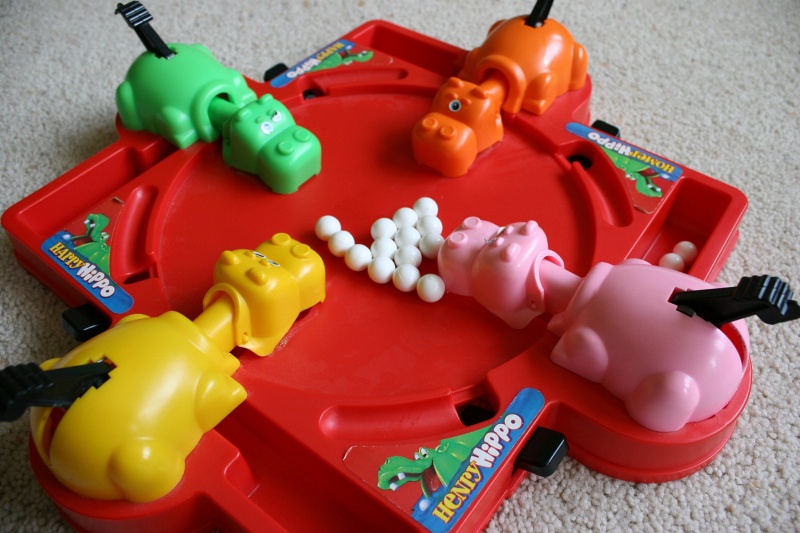 The point of the game is to help your hippo eat as many marbles as you can as they are launched into the center of the board; eat the most to win!
Hungry Hungry Hippos is the perfect game for the little ones and is guaranteed to keep them entertained for a few hours with its colorful and noisy gameplay.
Connect Four
Another bizarrely addictive game is Connect Four, a token-dropping game that mixes physics, planning, and luck altogether.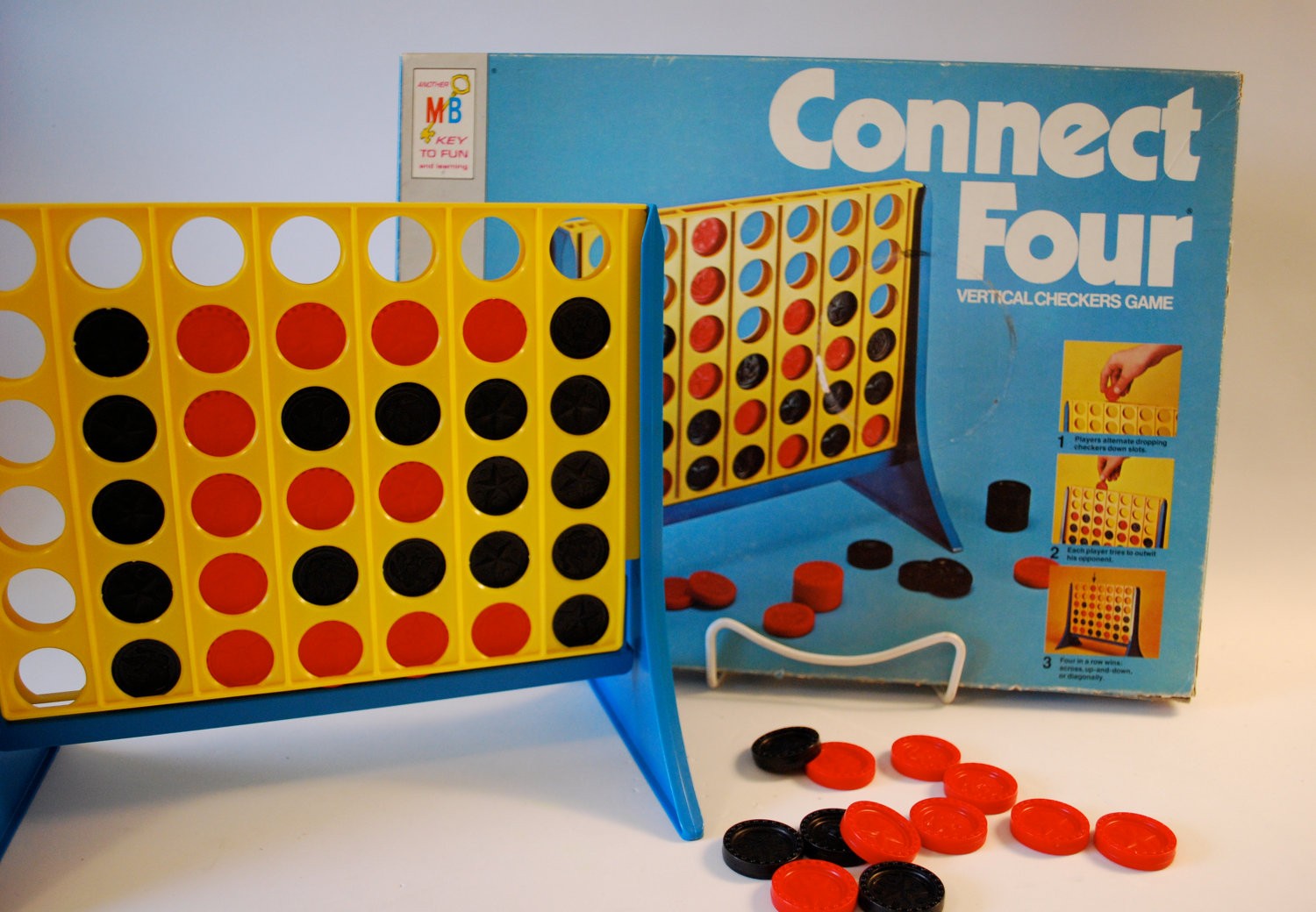 The game is quite simple. Each player takes turns dropping a colored token into the 42-slot grid, with the first to connect four tokens vertically, horizontally, or diagonally being the winner.
A simple game that is both easy to learn and quick to play, offering an enjoyable game to keep the kids entertained or to play together for some bonding.
Mouse Trap
Mouse Trap is truly a fun game that combines cooperative and competitive play into one. Playable between two to four players.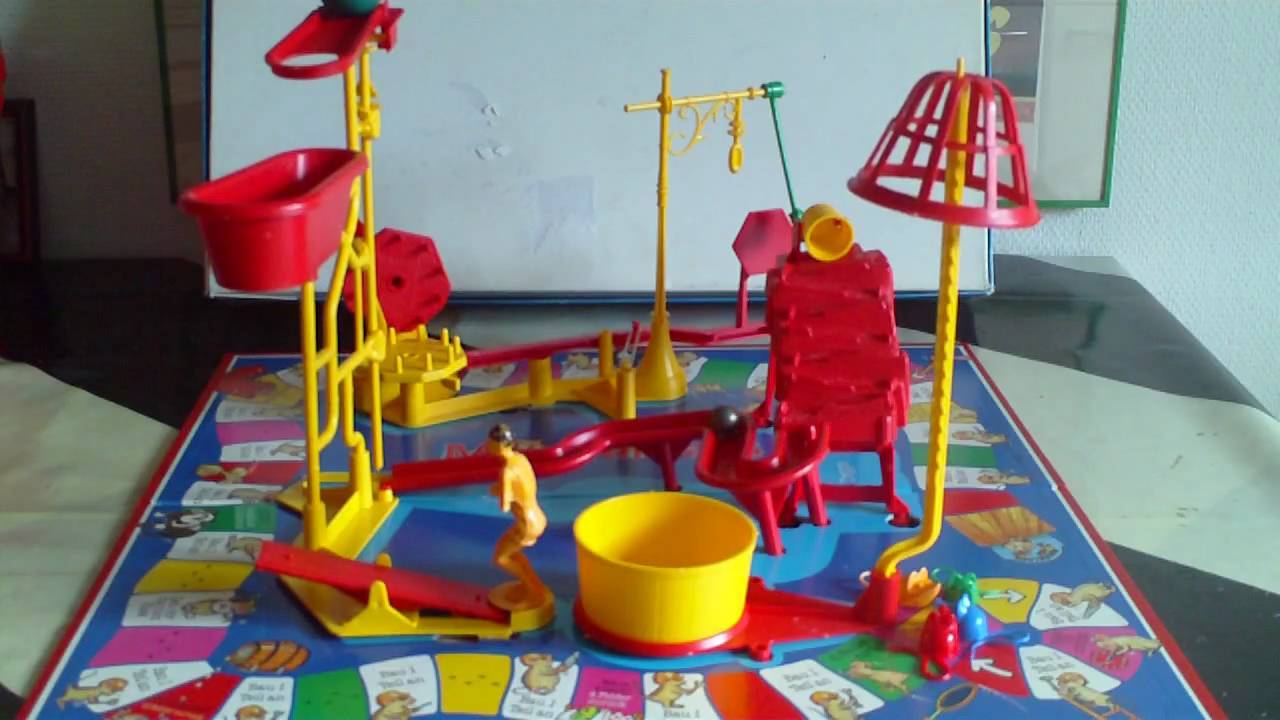 In the beginning, players all work together to help build an overly complex machine; however, once it is built, it's every mouse for itself. The last mouse to survive wins!
Once the machine is built, you can move your mice by rolling a die, with the goal being to reach the cheese wheel. Just remember to be aware of the others!
Boggle
Boggle is the perfect language and spelling game that is guaranteed to make learning fun again! Playable for all ages.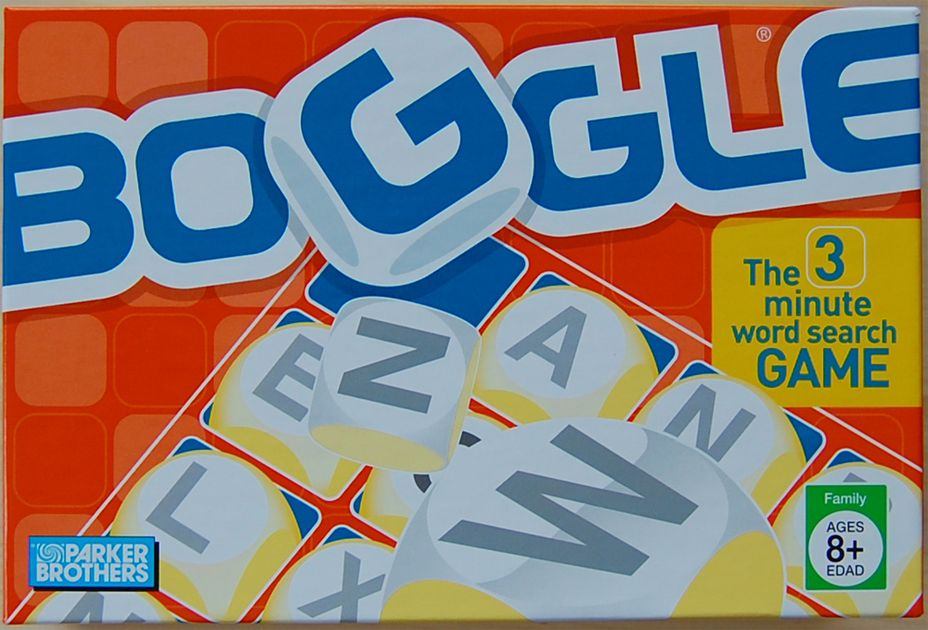 The point of the game is to write down as many words as you can before time runs out, earning points for words no one else got, with longer one's worth more.
To play, place all 16 six-sided lettered dice into the Boggle box, next give it a good shake to scramble them all up. Words can be made horizontally, vertically, or diagonally.
Scrabble
Scrabble is that one game that — no matter how hard you try — you will never beat grandma at.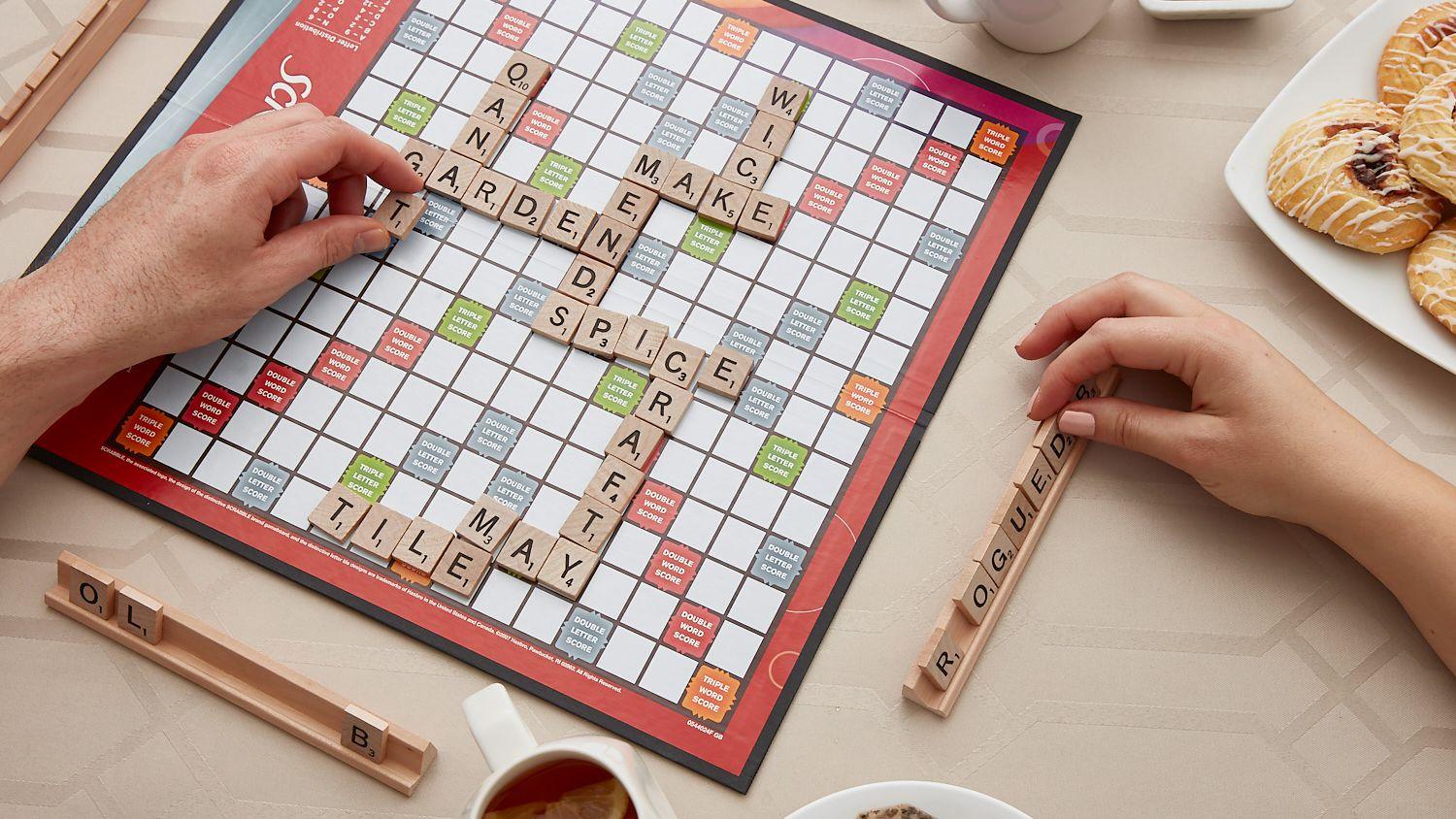 Before starting the game, each player is given several tiles, each with different letters and points assigned to them. Upon starting, you need to combine these letters to form words.
The first player to empty their hand ends the game; however, the player who actually wins the game is the one with the most points. So, pick your words wisely!
Candy Land
This game brings back great childhood memories for many people thanks to the whimsical features.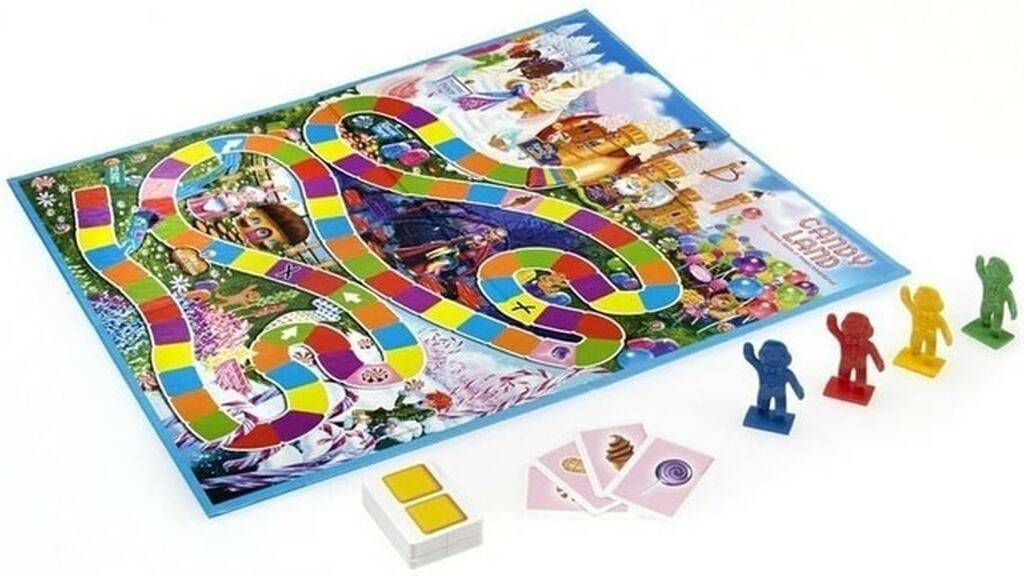 Even the oldest and youngest family members can have fun with this sweet game. King Kandy is long – it is the players' job to find him as quickly as possible.
Each player takes turns taking a card from the stack and moving where directed – either by landmark or color. The first person to get to the end of the board find King Kandy and wins!
Word on the Street
A lesser-known game, but still a fun one, Word on the Street is a mischievous kid's game that they will love.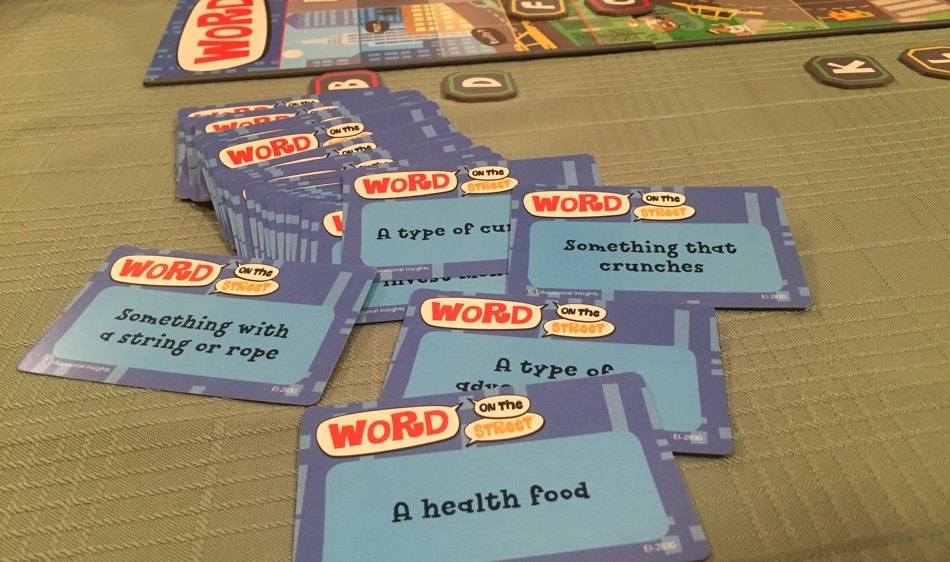 Players sort themselves into teams and take turns drawing a category card. Once drawn, the team needs to think of words fitting the category and spell them before time runs out.
After the time runs out, place the category card back in the box, and then it's the other team's turn. The game can be played with two to eight players, but they must be even.
Trivial Pursuit
Trivial Pursuit is one game every household should have and the perfect game to see who knows the most at home.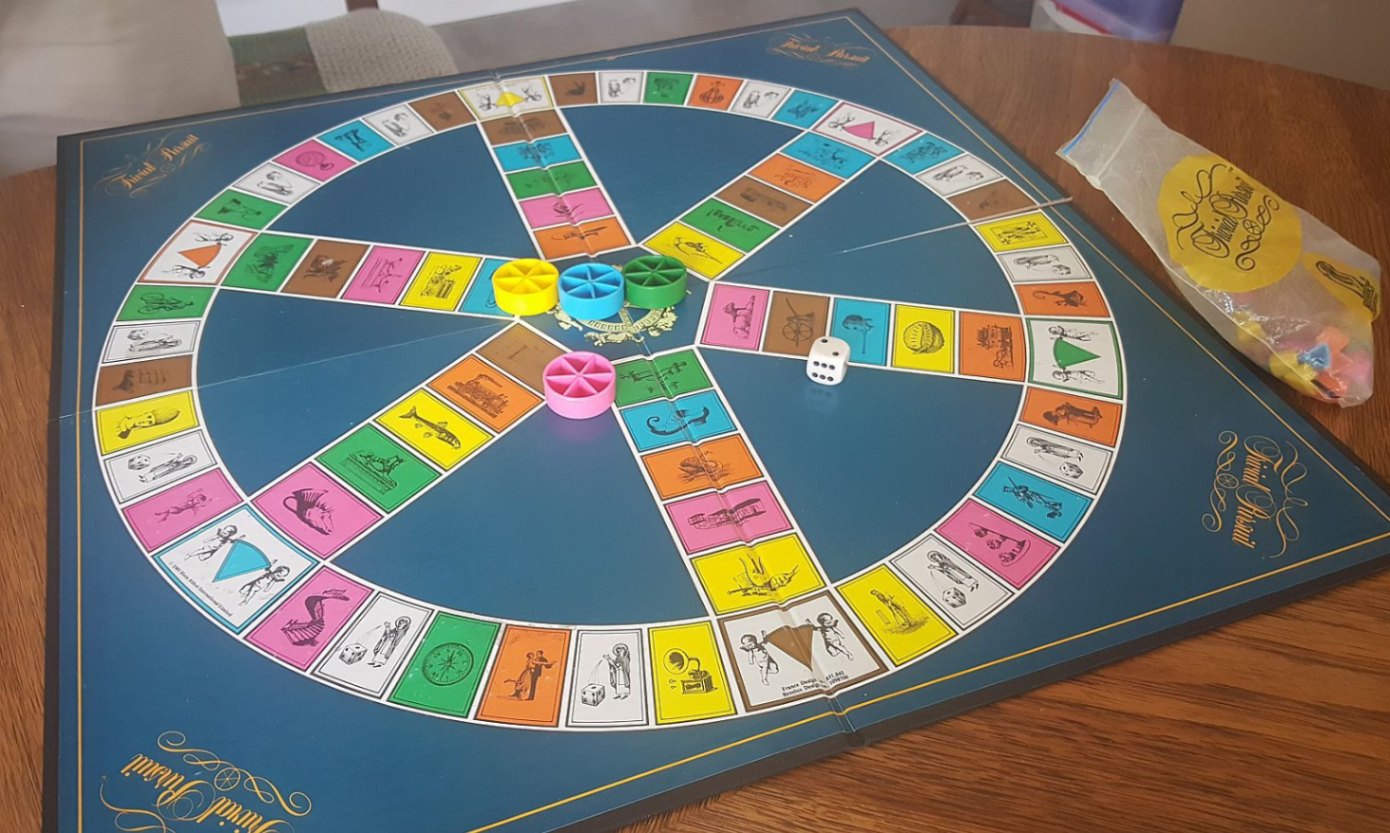 Trivial Pursuit is a knowledge-focused game where players are asked over 2,000 different questions spread across a variety of topics. Where you land on the board determines what category you get.
The first player who reaches the center of the board and answers the final question correctly is the winner. A truly addictive and educational game, perfect for everyone.
Scattergories
Scattergories is a fast-paced trivia game that is sure to test your creativity and push your general knowledge to the limit.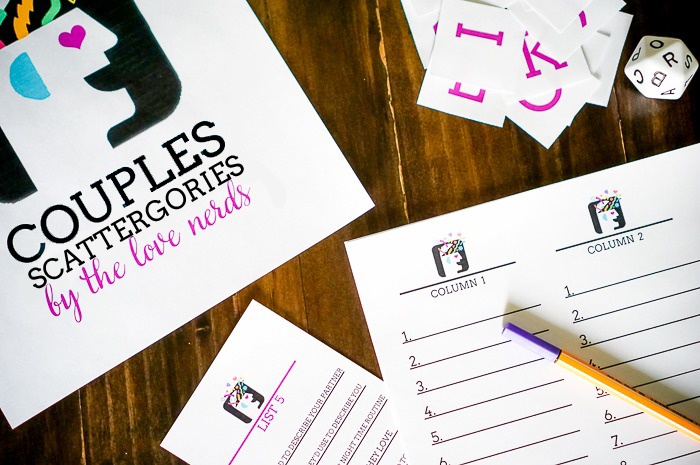 At the beginning of a round, players must roll a 20-sided lettered die to determine which letter to use for every answer; this letter must appear in all 12 category answers.
If one created word/answer appears in the list of more than one player, then it is crossed off. Players only receive points for unique answers.
Uno
Uno is another classic, a game that has both entertained many nights with friends and caused fights between siblings.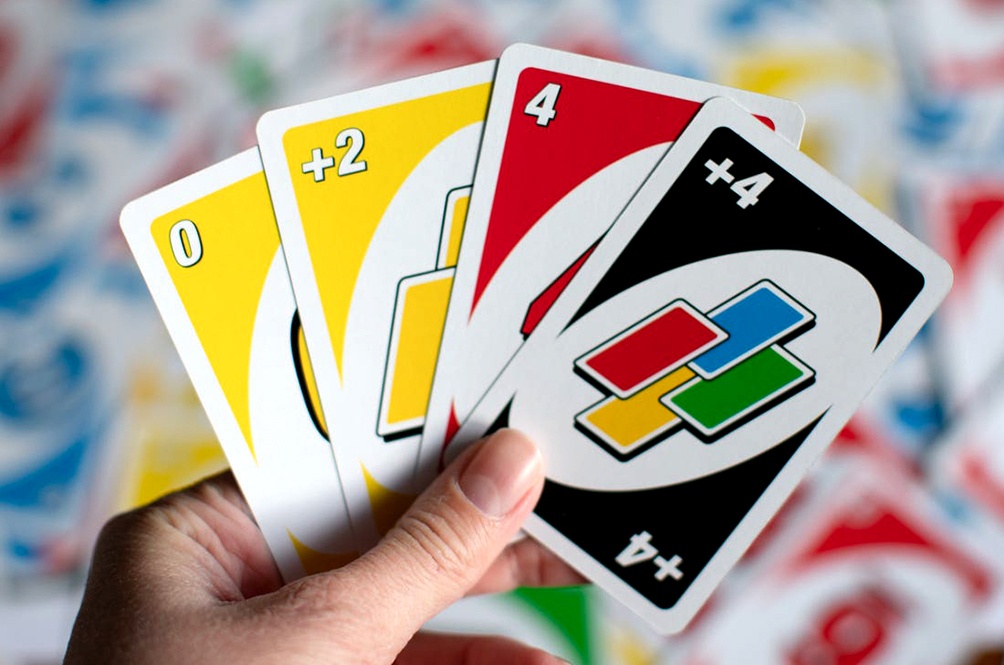 Uno is a card deck game, with each pack containing 108 cards, of which there are four stacks of 25 arranged into colors and eight special cards.
Players must match a card from their hand, either by color or number, with the card in the middle. The first player to empty their hand wins, calling "Uno" when they have one left.
Jenga
Few games are as deceiving as Jenga, a simple looking game at first before you realize how challenging it can be.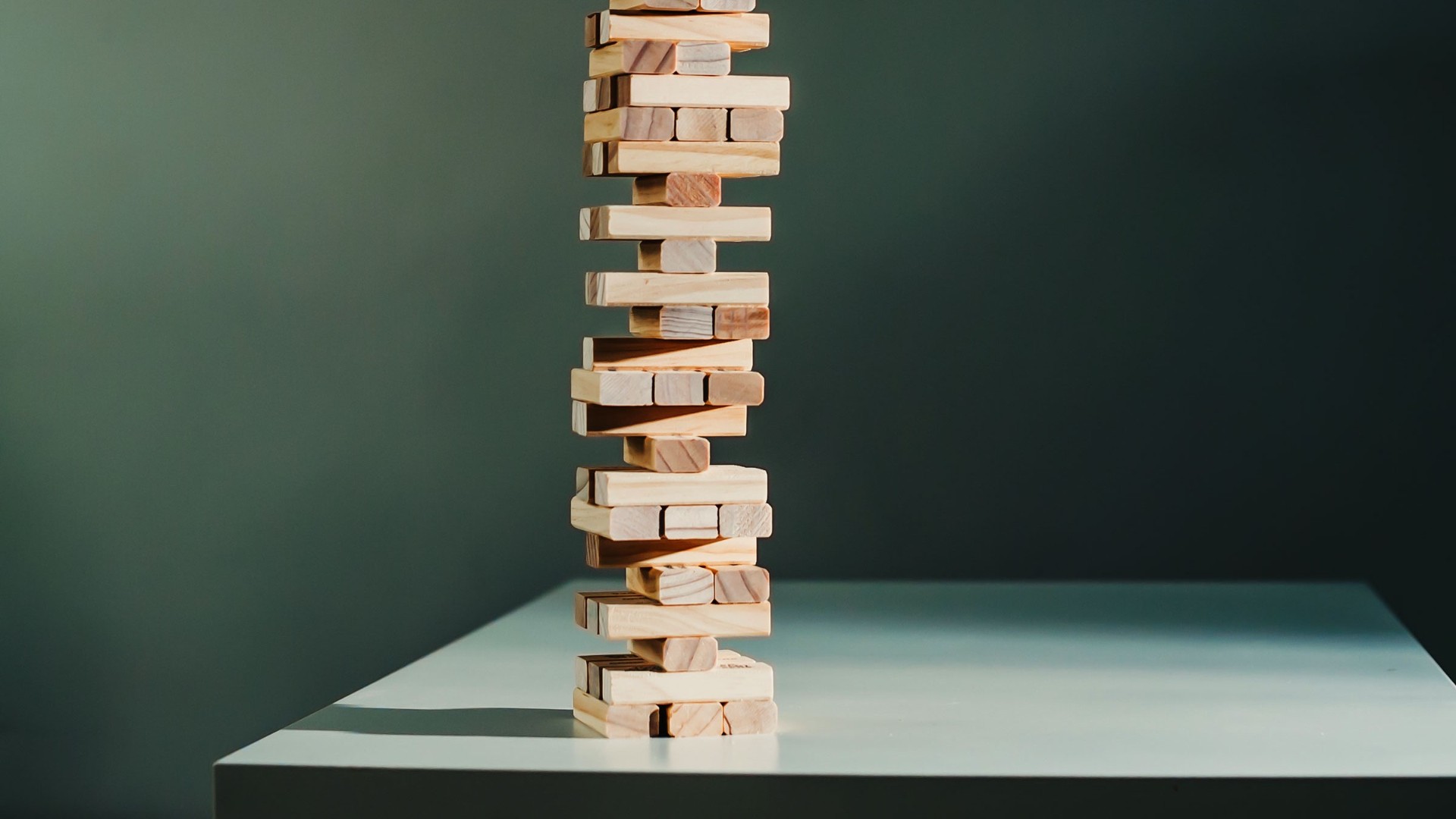 The premise is simple; players take turns carefully removing wooden blocks from the tower, placing them back on top. However, the more blocks are removed, and the taller the tower gets, the more unstable it becomes.
See how long you and your friends can keep the tower standing. The first person to make it fall is the loser, with the player before them being the winner.
Pictionary
Another insanely thrilling game that has equally entertained and infuriated many game night players, causing roaring laughter by the end.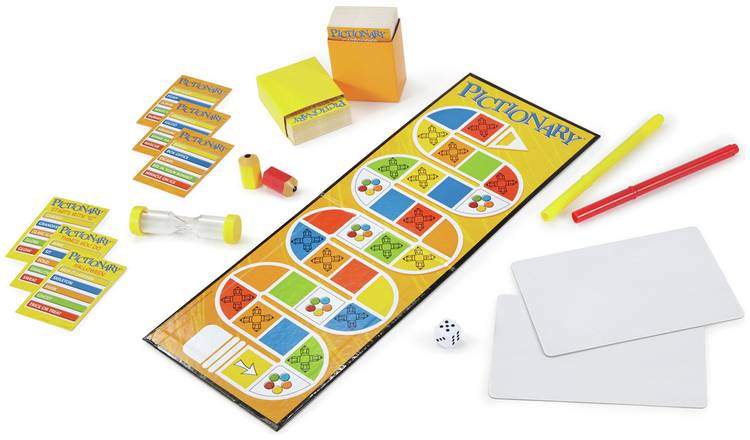 Pictionary is a team-focused game where teams take turns to draw and guess as many clues and words as they can before time runs out.
While it may sound simple enough, the often disastrous drawing skills of your teammates, or yourself, are guaranteed to cause some confusion and laughs. The first team to reach the end wins!
Sorry
If you feel like adding a more competitive game for family game night, Sorry might be the perfect choice.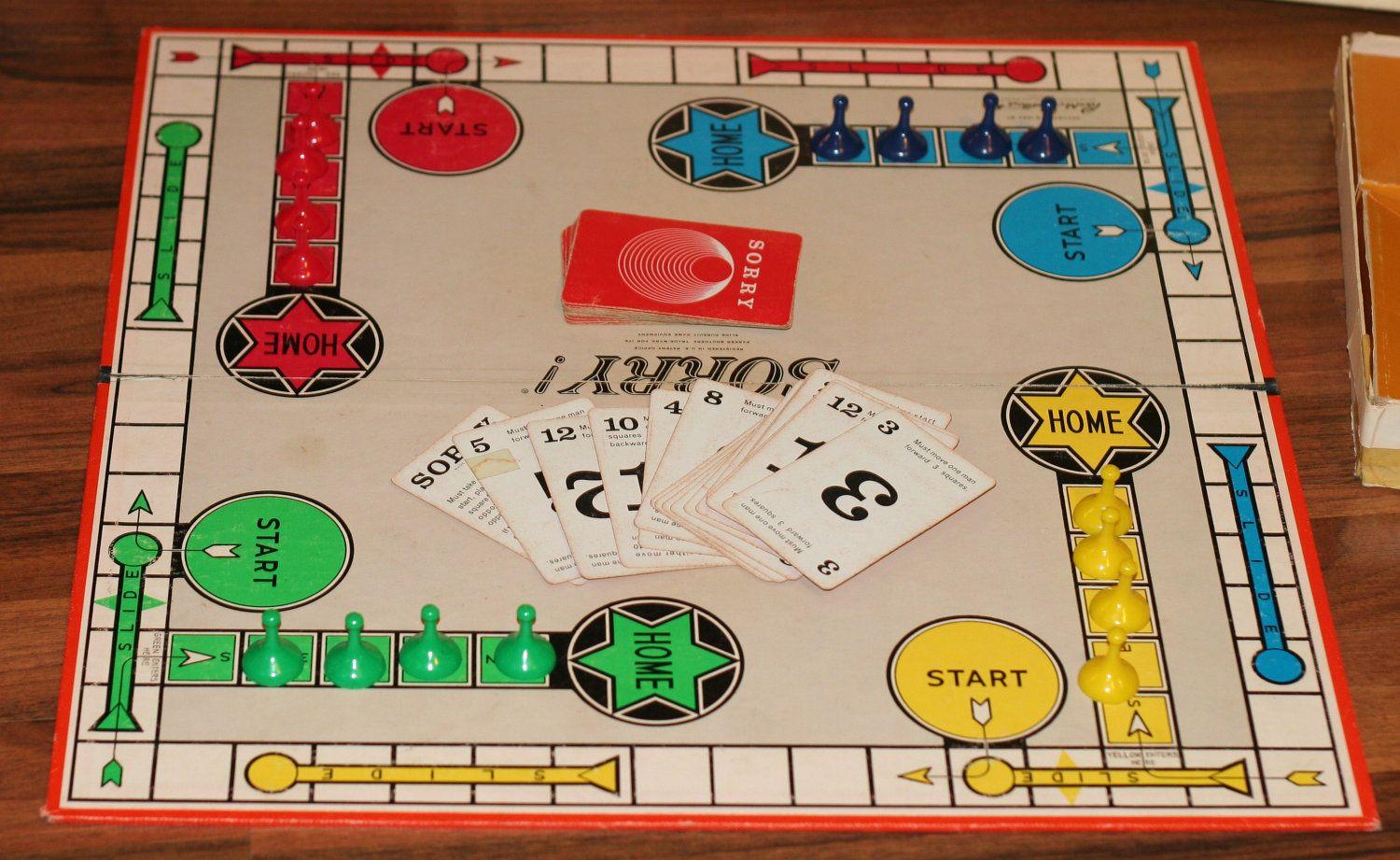 Sorry can be played between two to four players, where the goal of each player is to get their four pawns back home safely, avoiding the other players' pieces along the way.
The moving of pawns and using "setbacks" are determined by the 44 movements and four "sorry" cards. Be the first player to get all four pawns to safety to win the game.
D&D Adventure System
D&D Adventure System is similar to its more known counterpart, Dungeons & Dragons, only aimed at being quicker to set up and play.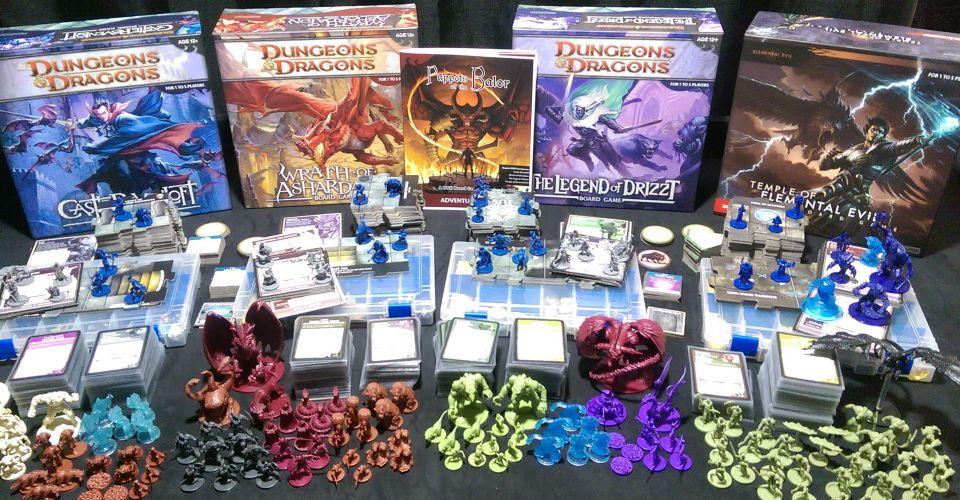 There are several titles to choose from within this brand, each having its own location, themes, plots, and monsters. The core gameplay, however, remains the same — pick a character and go adventuring!
D&D Adventures is a great fantasy game that will keep you and your friends immersed without being as complicated to understand as the main franchise, making it a great place to start.
Gloomhaven
Gloomhaven is a critically acclaimed fantasy RPG board game that remains at the top of lists for years.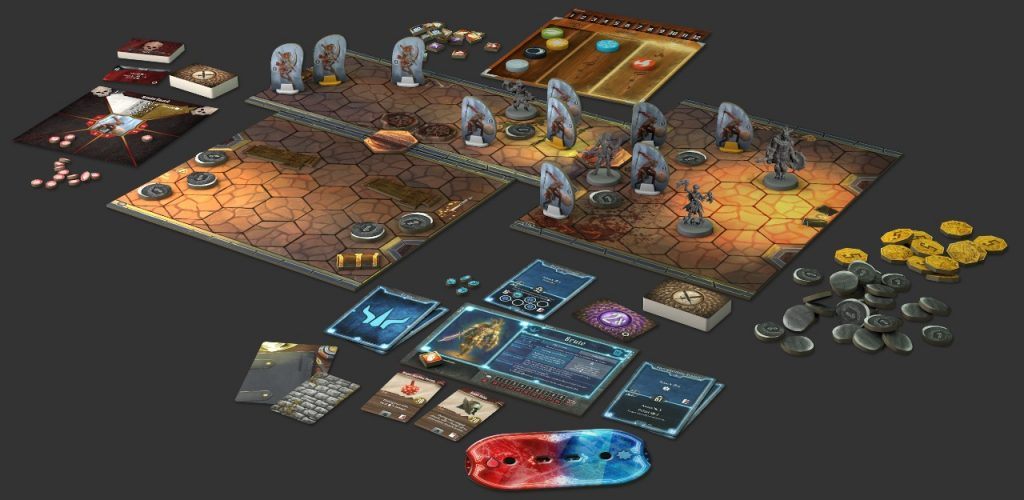 Play this game along with up to four friends, creating characters and battling your way through over 90 different scenarios and against over 30 monsters using ability cards and varied weapons.
Gloomhaven is a game designed to keep you playing for a long time and over many sessions. It's a game guaranteed to keep you and your friends entertained for a long time.
Clue
Clue, a classic murder mystery game where every player becomes a detective as they search for the murderer among them.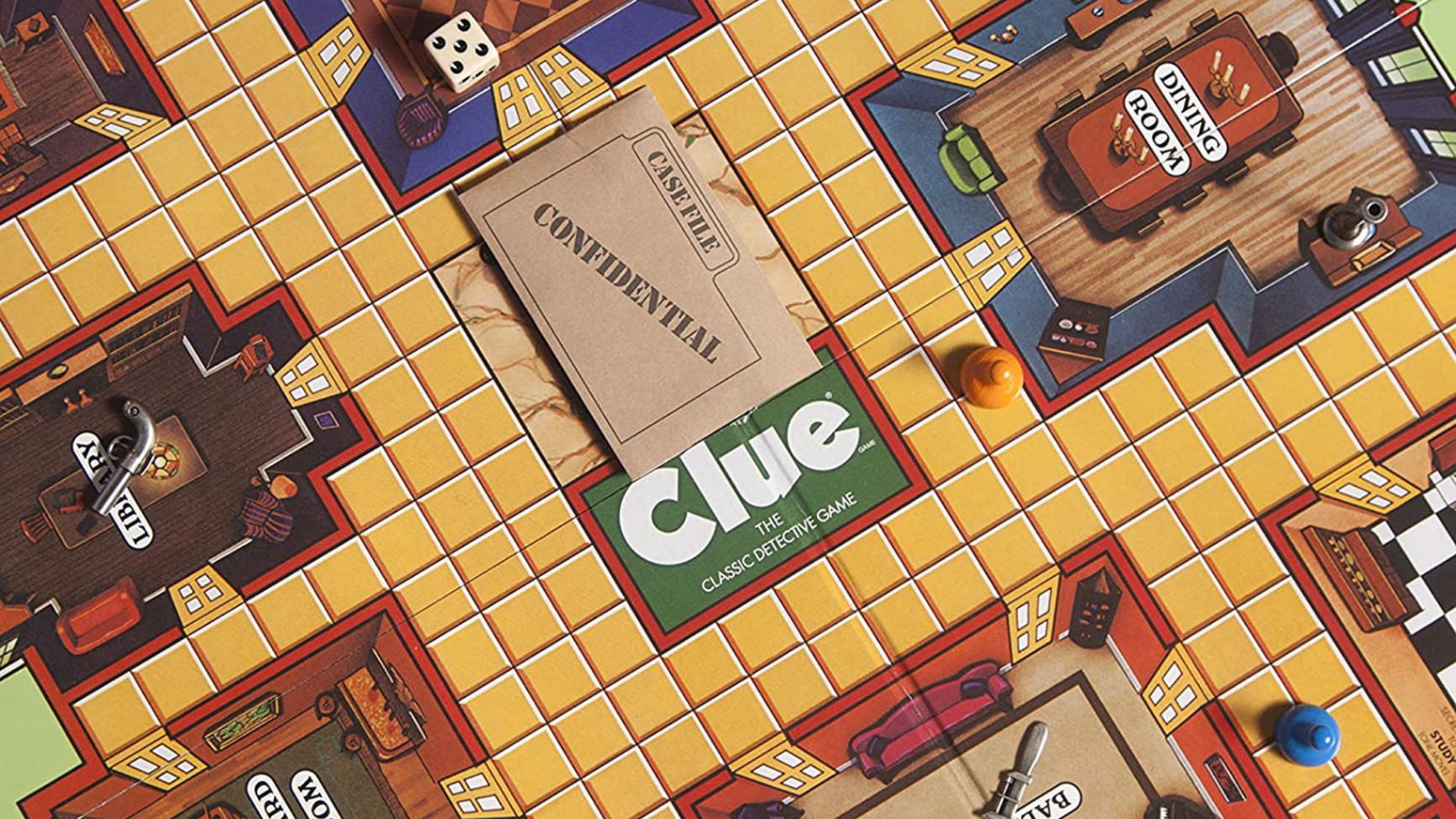 A murder has taken place, leaving six possible suspects, you being one of them, as the culprit. You and the other players must search the house for clues to clear your name and catch the murderer.
Clue is a great mystery game that can be played with two to six players, providing you with a thrilling and suspenseful game for those rainy evenings.
Mysterium
Mysterium is a newer game to the mystery board genre that offers a more occult and supernatural take on Clue.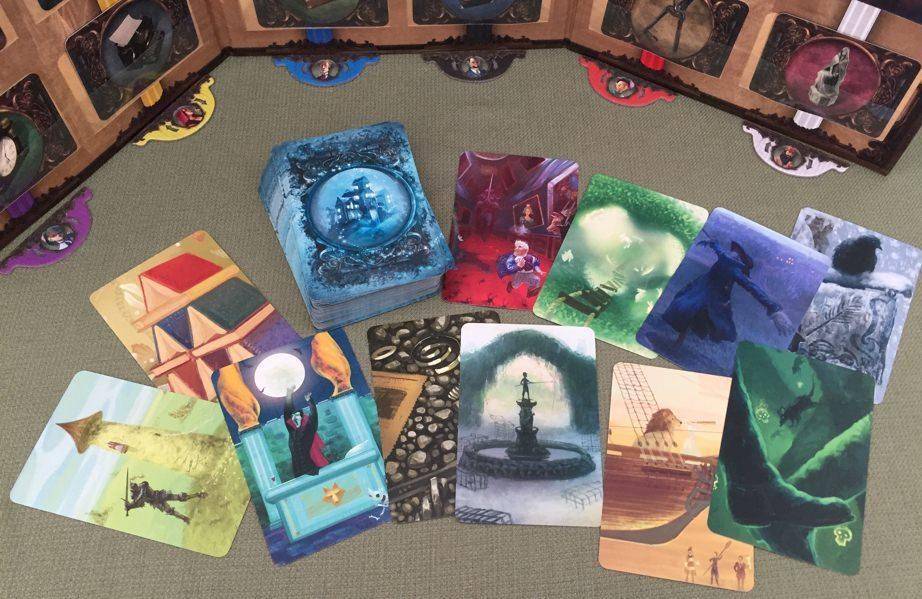 In Mysterium, you and the other players take on the roles of psychics who have come to solve the murder of a ghost who has recently begun haunting a mansion.
One player takes on the role of the ghost and must help the psychics find the killer, room, and murder weapon by giving them cards and clues to get them there.
Balderdash
While not quite the same as the other mystery games on this list, Balderdash still requires one to be a keen detective.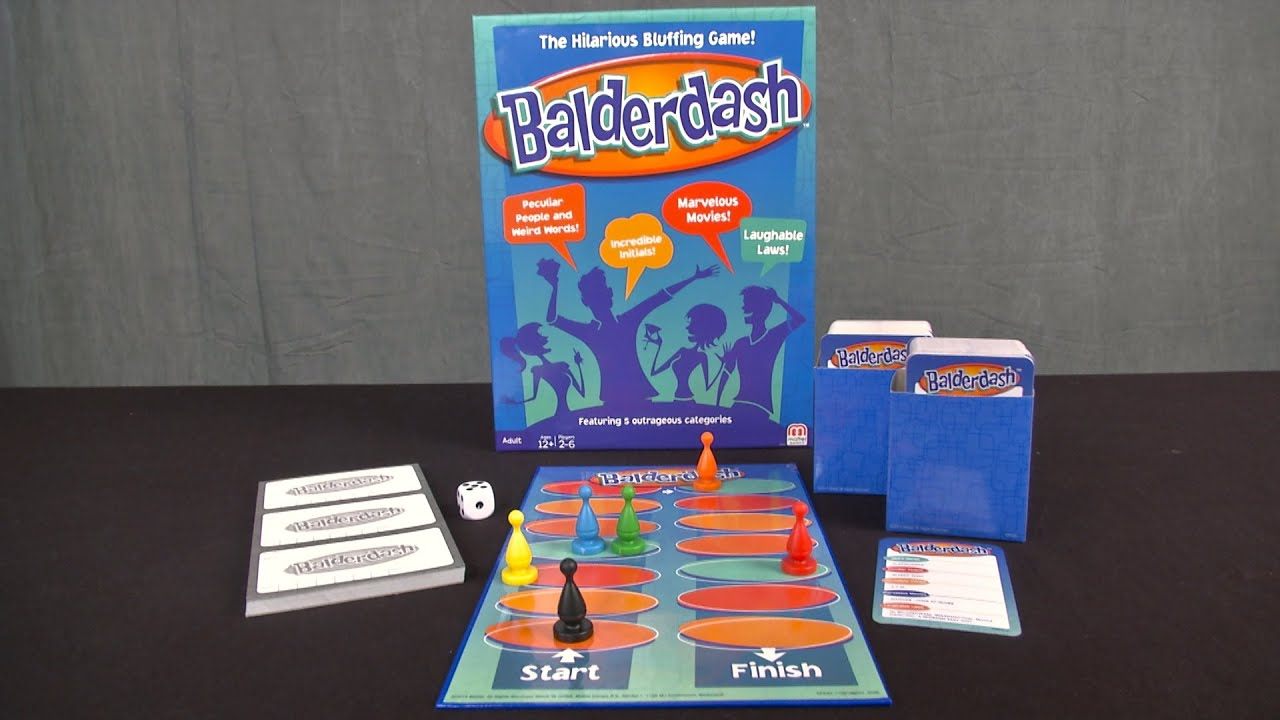 Each round, the player with the highest die roll becomes the "dasher" and must draw a definitions card for a word, after which all other players must submit their definitions for it.
Once all submissions are made, the dasher will read out all the submitted definitions, and it is up to the players to guess which one is the correct definition.
Monopoly
The classic game almost every household owns, and the game that has caused just as many fights: Monopoly.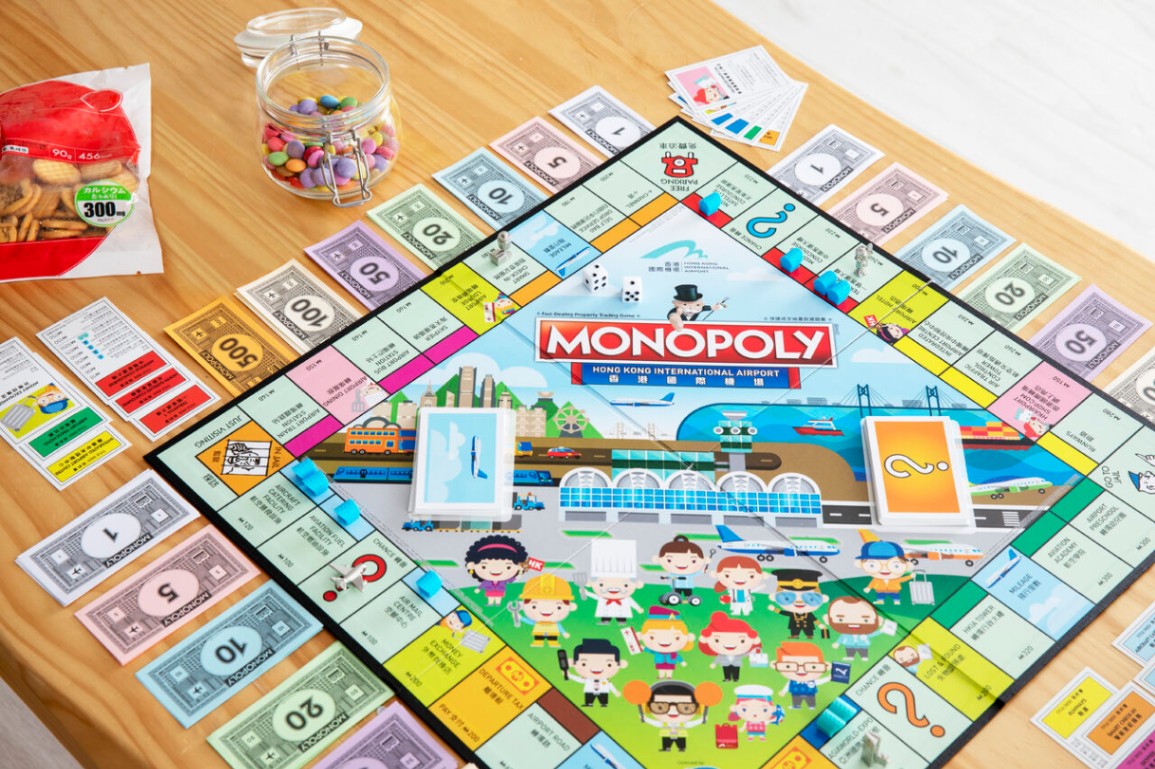 Monopoly is a property-based board game where players can buy and sell properties. The ultimate goal is to bankrupt the other players and own everything.
Monopoly can be played by up to six players and is sure to either be a lot of fun or cause a lot of yelling. Either way, you won't forget it.
Carcassonne
Carcassonne is a medieval-themed city builder with elements of tactics, subterfuge, and forward planning. It can be played between two to five players.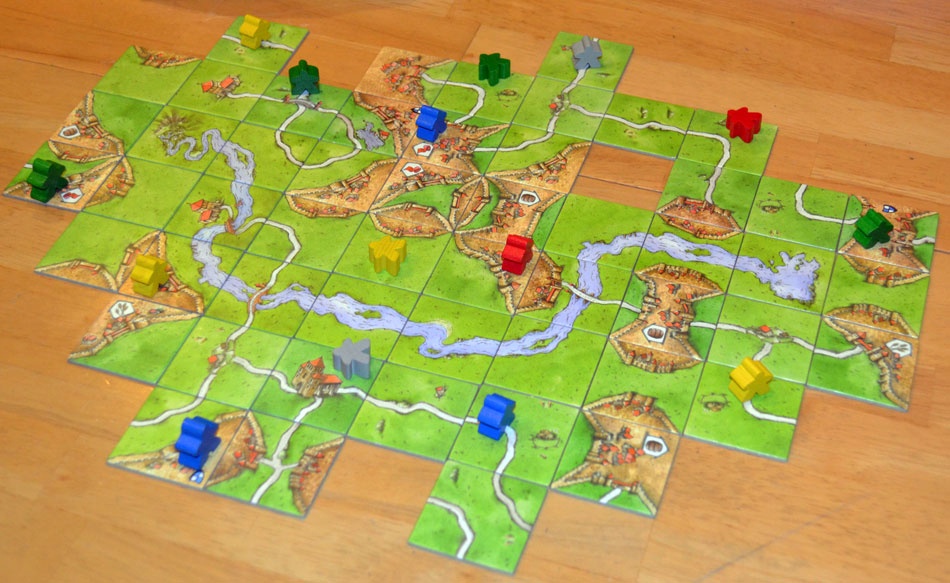 Players take turn expanding their lands by placing land tiles onto the board and accumulating resources and points with "follower" pieces (each follower piece will earn different types of points depending on location)
Players must plan wisely, using their pieces and land tiles to get in the way of their opponents. Once all the tiles are played, the player with the most points wins.
Cards Against Humanity
Cards Against Humanity needs little of an introduction at this point after it took the world by storm.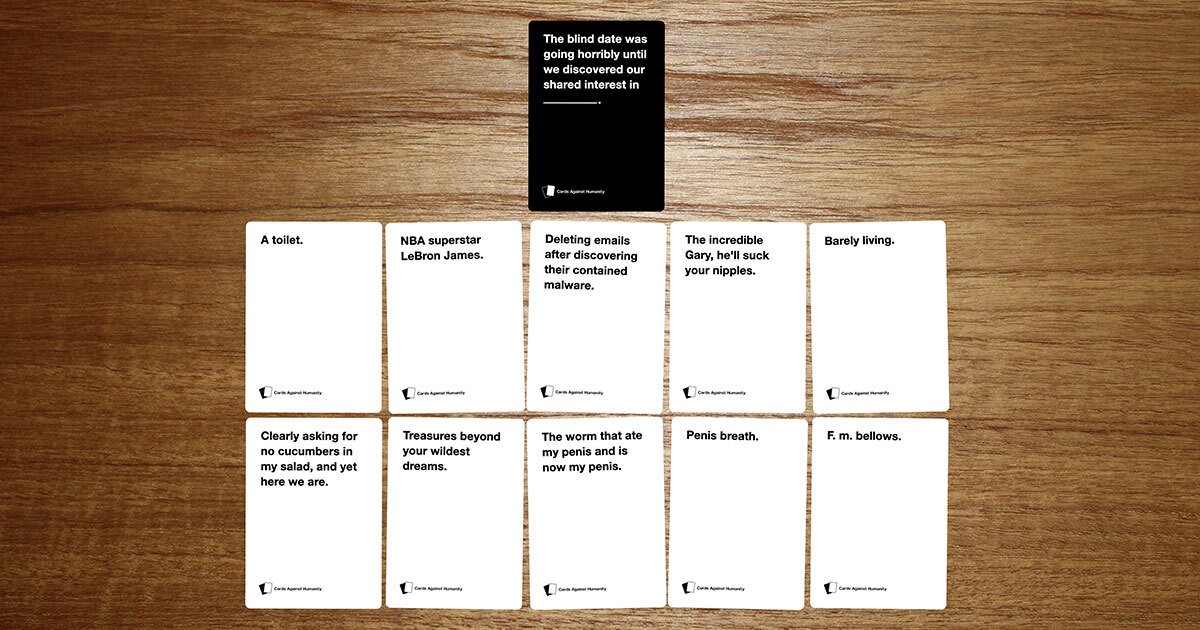 This game is not for faint or fair hearted, demanding of players to come up with the most inappropriate and weird responses to a variety of question cards.
Cards Against Humanity is an adult game due to the range of inappropriate and bawdy responses players can come up with. A classic that never fails not to make you laugh.
Summary
And that is our list of the 32 best board games that you will ever play.
Regardless of the occasion, there is sure to be a game here for everybody, perfect for adding some new entertainment for the weekends, instead of just movies.